Promoting Leothreads On Twitter Platform
---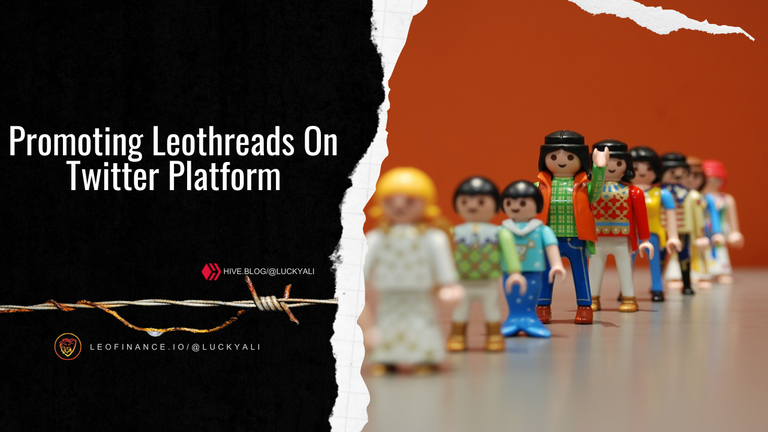 ---
Leothreads is a platform that does awesome we are having fun here because you are not restricted from sharing long posts as well as there is every topic is allowed that is why microblogging is fun to use. I have invited many friends on Hive but not all are successful bloggers and some of them prefer to use a social media type version of Hive. Social media type version means a platform where they can share whatever they want without any restriction. Writing 700-800 words post is not an easy task for everyone.
---
But we was lack this type of platform but now we have a microblogging feature in the hive that is leothreads. I have written Twitter in the title why because leothreads is similar to Twitter and that is why targeting Twitter users is the best. Only one feature is enough to attract them here and that one feature is the monetization of content. They are sharing the short posts and they are also monetizing that content which is perfect.
---
There is a big difference between writing a 500 to 700 words post and writing 240 characters. Hiver users got an option to write short posts and the users who will come from the social media platform like Twitter got a monetization option. So it is beneficial for both existing and new users. There are multiple ways available to promote leothreads but I am putting more weight on Twitter because twitter audience is familiar with microblogging and they will like the platform that has similar features.
---
Have A Fun and Earn Crypto
---
On Twitter, you are having fun and maybe you are getting more fun there because the userbase of Twitter is huge and your post is getting more visibility than Leothreads. But Leothreads is not behind in the fun and with the less userbase it is doing great. Web 3.0 is still a new technology and it takes time for people to migrate from Web 2.0 to Web 3. That is why the Web 3 platforms have fewer users than the Web 2 platforms.
---
Most of them are not aware of Web 3 benefits and the existing users can take this initiative. We can target a relevant audience because, on the Web 3 platform, you are the owner of the platform. You can mention the features of leothreads in your promotion tweet or reply as well as do not forget to add an earn cryptocurrency line because this is the eye-catching line that will attract more users. One more line is content and account ownership. These two things are enough to attract many users towards leothreads.
---
Twitter is bigger and a better place for promotion
---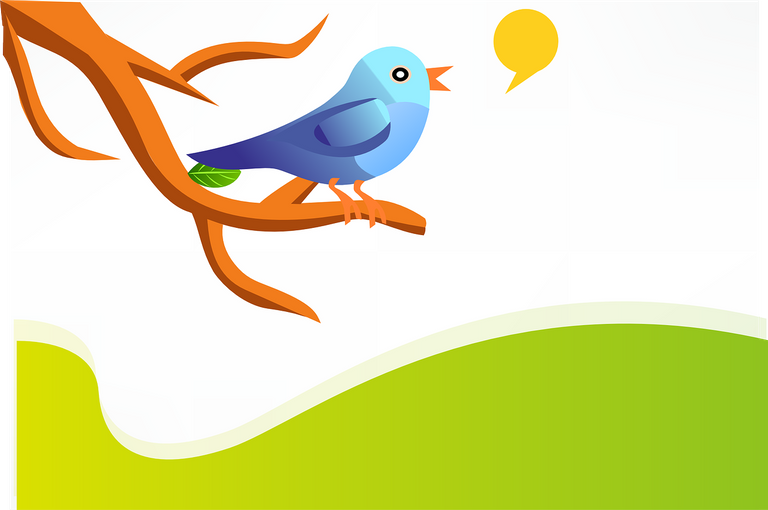 Image source

You know Twitter has a Relevant audience so the chances are higher to join. This is the only reason I have dedicated this post to the Twitter platform otherwise there are multiple ways available to promote threads such as forums, quora, Facebook, Instagram, and web directories. Leaving Web 2 is not a solution but utilizing Web 2 platform is the smart idea.
---
I am trying to be active on the hive platform as well as on microblogging but sometimes I did forget to do it. But there is no reason to be inactive because there is no restriction in sharing a post. Simply, share the good morning at least. This is still fine because it is created for fun. Currently, twitter has 353.90 million users and you can imagine what will happen when these people will come to Web 3 platforms. It will take time but let's imagine that only 100 million people from Twitter join leothreads then what will happen?
---
It will be overall beneficial for the hive economy and it will be like mass adoption for us. Thanks to leo team who is working hard for the future of Leothreads and they are bringing new things to the platform. You should be ready for the exciting things that coming in the near future. Advertising revenue is one of them and this is gonna be a game changer for sure. So what is your thinking regarding this topic? Let me know in the comment section.
---
Thank you, everyone.
---
Lucky Ali
---
Image source
---
○_________________○___________________○
| 👇 | | |
| --- | --- | --- |
| | | Hi I am lucky ali from gujarat, india. I am a crypto enthusiast, blogger, and SEO developer. I am always interested to learn new things and getting new experiences. You can find me on hive, twitter and discord (Lucky Ali#6343). Sharing is caring, Thank you hive family ♥ |
Posted Using LeoFinance Alpha
---
---