SHARE YOUR BATTLE Weekly Challenge! LIFE SAPPER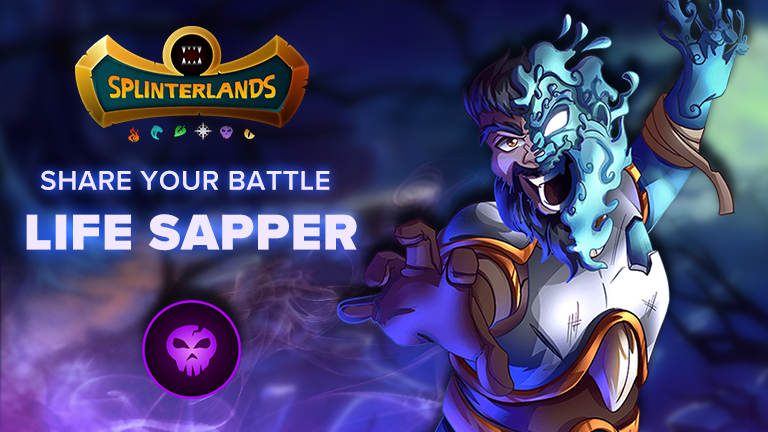 Hi beautiful people this is lucky ali again back with second challenge of this week and this is second post. I am here to share some delicious details about life sapper and it's great chaos legion card that you will love to use and when you level up you will get more benefit. And this is how any card works. Card's main highlight is life leech and the main thing is it's available in every level...

LIFE SAPPER highlights

You can call it stats because it is. The thing is you will get this card as a starter card so every single player is aware of it and everyone using this specific card in death. It comes with 3 mana, 1 attack, 2 speed and 2 health and life leech ability. Whenever it damage enemy's health it will get +1 health. It's rare death monster and you can level up to 8 and you need total 115 cards for that. When you reach 8th level your stats would be 2 attack, 4 speed, 0 armor, 4 health and redemption ability. according to redemption ability when this monster dies, it does 1 damage to all the enemy monsters.
How i am countering the enemy?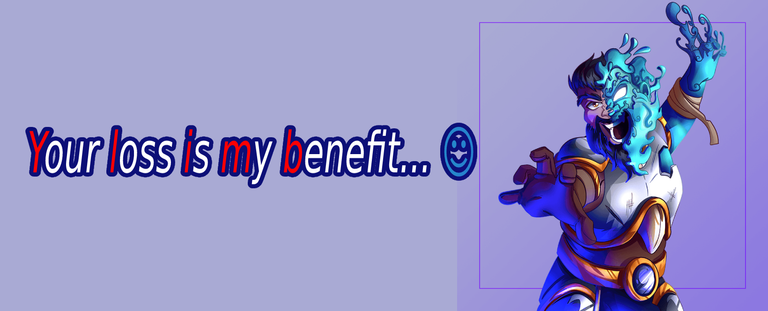 First i have checked enemy's previous five teams and after observing his strategy i decided to take -1 ranged attack monster so that i can counter him because he is taking most of the ranged attacks. You know that shield bearer strategy ? yes same strategy this person used and i have taken -1 anged attack summoner that name is CONTESSA L'AMENT. I have 2 level CONTESSA L'AMENT.

I have placed two life leecher life sapper and venari bonesmith because i need more health because there was possibility that opponent damage heavily to my first card so that i have placed riftwing at second so it will last long and then i added these two life leecher. More health means win.

For more diveristy added one heavy melee sneak attack card and that is SILENT SHA-VI with 3 level and it will damage 3 health to enemy in every round.

True strike ability card is really good and that is why i have added dhampir stalker at last and i have 2 level card. This monster never miss the attack.

Ranged attacks are will be less of enemy so it is not difficult to win for me in this battle and you will see it below from the battle video. Must check it.
Battle of this week for the challenge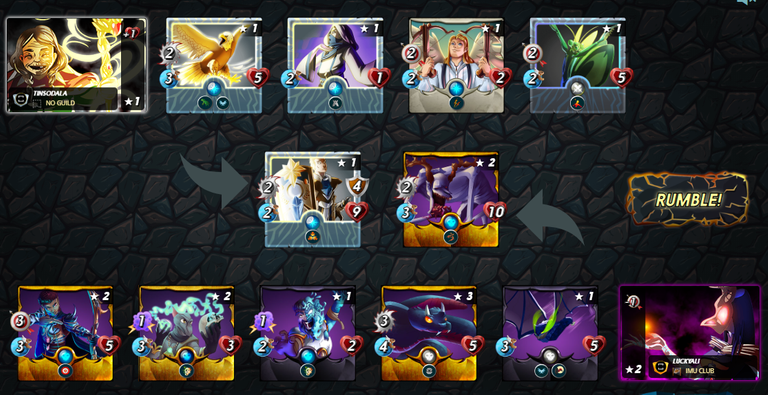 Here is featured battle of this week and I have placed **life sapper ** very well. Let me know that this is the right position or not in the comment section .
This Battle rules
| | |
| --- | --- |
| | Rise of the commons rule is not beneficial for those who use legendary card most but here i have taken the benefit of this rule.According to this rule i can only use common and rare |
| | 32 mana considered as a medium mana battle |
| | Fire, life and death are available to play |
My strategy highlights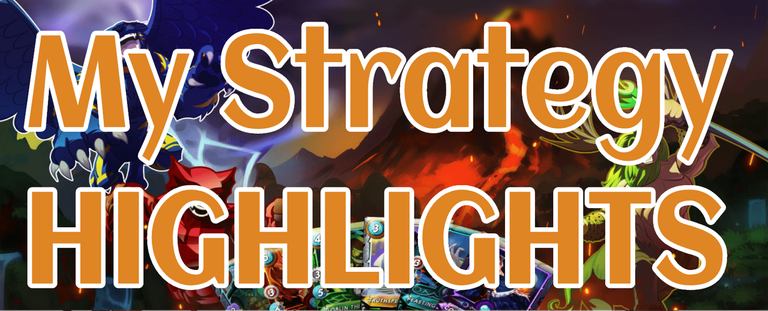 ○ 32 mana : As i aid above this is medium mana battle and i have chance to take some decent cards and that is what i did and taken the full opportunity of this
○ Rise of the commons : May be this is the loss for enemy because whoo knows he loves legendary cards but accroding to this rule he can only use common and rare monsters. If you talk about me then i have some decent leveled up rare and common cards that you can clearly see in this featured battle.
Observation is the key of success in the splinterlands and the same thing i say in my every publication. See how proper obsvervation helped me. One of the best thig i observed that enemy loves ranged attack cards and i have almost killed ranged monster without doing single attack. How??? i have taken -1 ranged attack summoner instead of this you can add -1 ranged attack monster too because because both are same things. Thorns ability is game changing thing and i prefer to add it whenever i use death splinter or dragon splinter.
The lineup
| Position | Card images | Card names | Notes |
| --- | --- | --- | --- |
| 1 | | Cursed windeku | Because of thorns ability i have taken this card at first and i have level 2 of this card. |
| 2 | | Riftwing | I need more health and this is how i can gather more health by adding card like riftwing which comes with scavenger |
| 3 | | Silent sha-vi | This is silent hitter. It has sneak ability with 3 melee attacj |
| 4 | | Life sapper | Featured monster. It is magic attack card plus life leech ability makes it special. |
| 5 | | Venari Bonesmith | This is another life leech card with extra health and speed |
| 6 | | Dhampir Stalker | Heavy ranged attack monster who never miss it's attack. |
Let's do a battle
Battle link ► https://splinterlands.com?p=battle&id=sl_c99119b50f89dd06c80d16b6d0fdcdb4&ref=luckyali
First round and it gone in fight
Second round and opponent lost shieldbearer and Luminous Eagle
It's third round beginning and opponent lost Truthspeaker and Pelacor Arbalest
Fourth round going on and opponent lost mantoid
Clear winning
Did my strategy work ?
Yes, it works perfectly and every death splinter performed very well and the thing is i don't even lost single monster. So it is clear winning Next time i will change little strategy. And next time i will add some heavy magic attacker. Do like and follow. Have a good day.
○______________________○__________________________○
| 👇 | | |
| --- | --- | --- |
| | | Hi I am lucky ali from gujarat, india. I am crypto enthusiast, blogger, SEO and web developer. I always interested to learn new things and getting new experience. You can find me on hive, twitter and discord (Lucky Ali#6343). Sharing is caring, Thank you my hive family ♥ |

Join splinterlands
---
---