Win 15 HIVE >> Monday Challenge >> From D.Buzz (ROUND 42)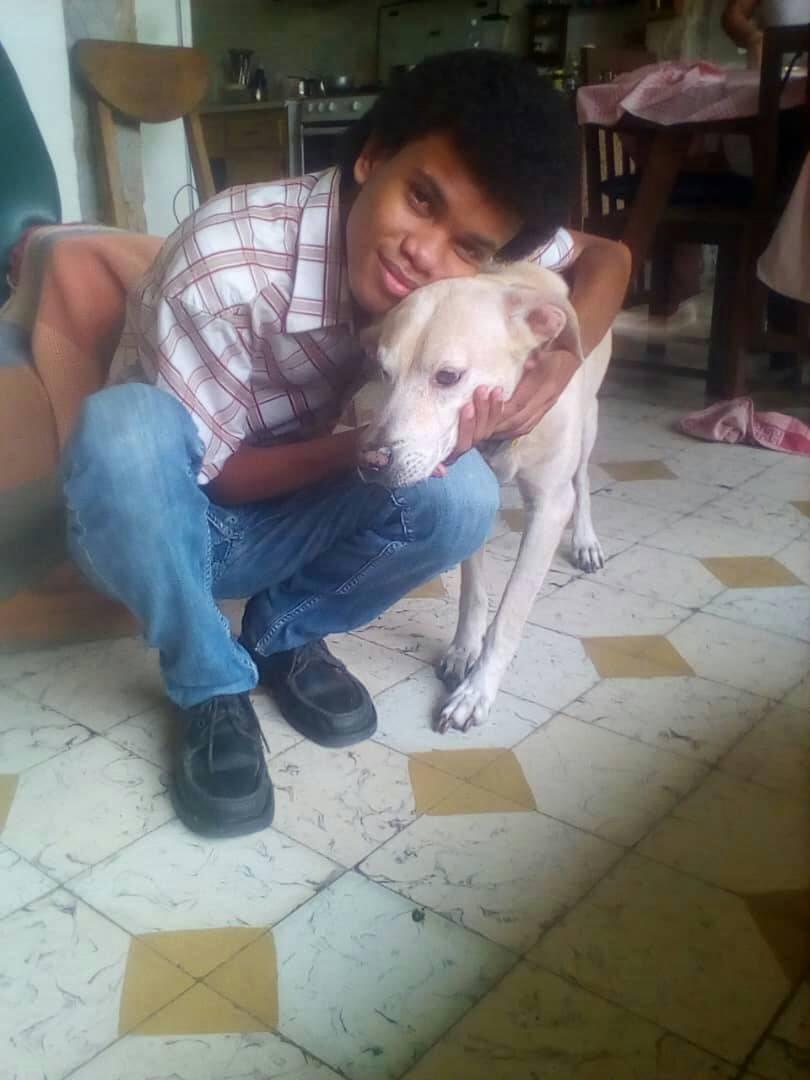 She is Miranda, the pet dog of my godmothers
@flordi
and
@petronila
. She is large and a bit "the bell" of the house, since she is the one who alerts when someone arrives.
Once, as a puppy, she was poisoned. They had to keep it wetting it for several hours with a hose, until the medicine arrived from another city, which is why it generated rejection of the water. It do not accept to be bathed. My godmothers do it "secretly" by passing a damp sponge all over its body.
It is a good friend and I wanted to take my picture for the contest hugging her.
Ella es Miranda, la perrita mascota de mis madrinas @flordi y @petronila. Ella es de gran tamaño y un poco "el timbre" de la casa, ya que es quien avisa cuando llega alguien.
Una vez, siendo cachorrita, se envenenó. Debieron mantenerla mojándola varias horas con una manguera, hasta que llegara el medicamento desde otra ciudad,por ello generó rechazo hacia el agua. No aceptan que la bañen. Mis madrinas lo hacen "disimuladamente" pasándole una esponja húmeda por todo el cuerpo.
Es una buena amiga y quise tomarme la foto para el concurso abrazándola.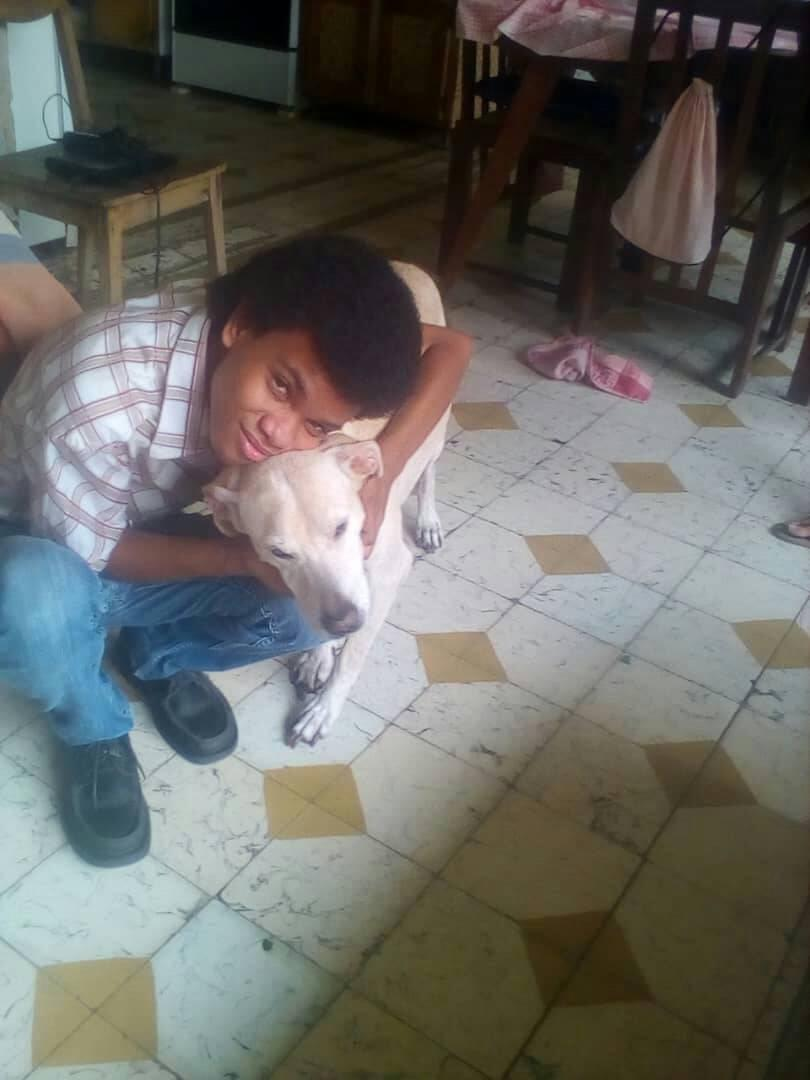 If you want to participate in this contest with a pic of your hug with a friend, look for its rules here
Si deseas participar también en este concurso busca sus bases haciendo click acá
---
---