Are you Afraid of PacDOS? - TerroFusion Contest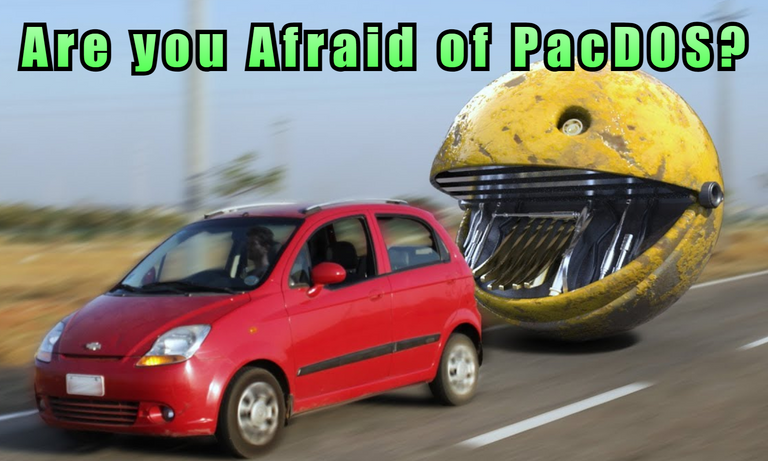 Source: Shutter Authority
This is my entry to the TerroFusion Contest
Writing Prompt: Pac-Man + GlaDOS
Word Count: 300 to 1666

Prelude
GlaDOS, from the famous gaming series Portal, is obviously a creepy villain: the AI was sadist and a psychological abuser, hidden inside a pseudo-amoral robotic mind. Not only that, but she was also omnipotent and almost-omniscient, making her even scarier.
Pac-Man, in the other hand, isn't meant to be scary. He's the protagonist and hero of the game, after all. But (and I really don't know why!), I was really scared of him when I was a child. But, when you think about it, he's really weird: an amorphous blob that just know one thing, to eat and eat and eat, never stopping, never being satiated.

Are you Afraid of PacDOS?
Why someone would create something as abominable as PacDOS is unknown. Why do this to humanity? Was there an ulterior motive for such an atrocity, or was its creator someone with a mind so disturbed and sadistic that he saw fun in merely creating the end of everything and everyone?
We will probably never know.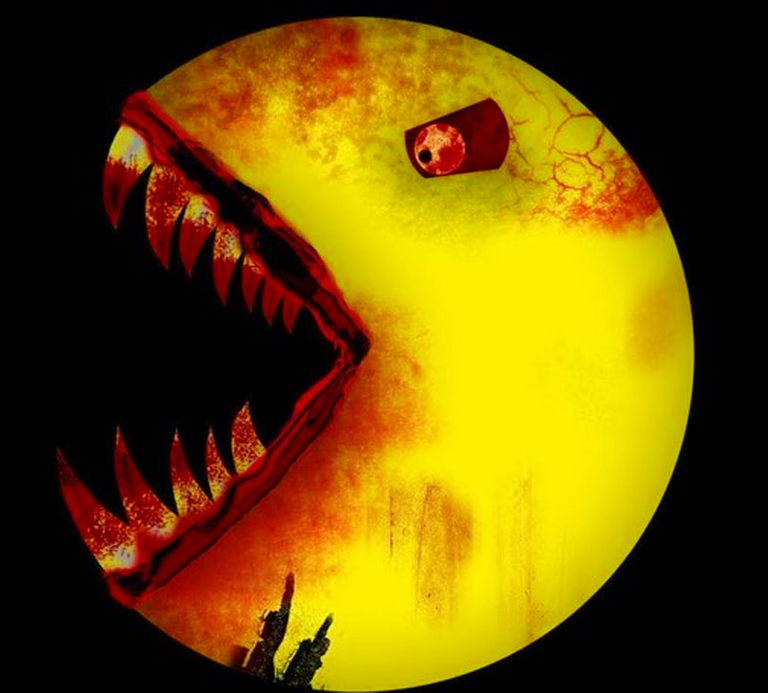 Source: CinnamonToastKen
But the truth is that PacDOS exists. A gigantic metallic ball, bigger than a house, that has as his sole desire eat all humans that are in front of him.
If this was not frightening enough in itself, his artificial intelligence thinks that all his atrocities are, in fact, good for humans: according to him, our "violent behavior" is "impossible to control by peaceful means", and the only way to bring peace to Earth is to "eliminate every single human from the planet".
Also (and he loves to repeat this his annoying, pretencious voice!), "according to his files, all humans look stupid anyway", and that in itself was supposed to be a valid casus belli against humanity. Go figure.
At first, no one thought that PacDOS was a real threat to the world. "It was a problem of Japan", everyone said, when he first appeared in Tokyo. "They'll surely deal with PacDOS".
But PacDOS proceeded to eat all humans in the Honshu island. When he ate the Japanese Emperor, people started to get really worried.
The United Nations formed a worldwide coallition with more than 150 countries to defeat PacDOS. But nothing was a match for the big, armoured metal ball that knew everything in its endless digital knowledge. One after the other, all governments fell, and the world went into anarchy. It was every man for himself.
I proceeded to stay alive since then by living underground: PacDOS prefered to stay in the surface, as he ran on solar power. I fear PacDOS, I fear other humans, I fear everything.
Fear is good for surviving the apocalypse.
Fear makes me stay alive.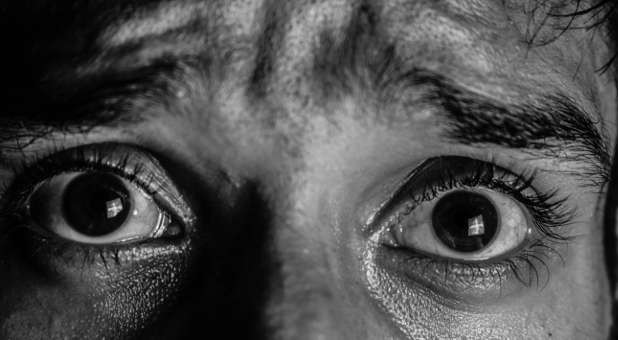 Source: Michael Patanella
But every once in a while, I have to get out of my hole to kill some wild animals in order to get meat.
It's funny when you think about it: I'm out here to kill animals, and PacDOS is out here to kill me.
But I'm not PacDOS. I know nothing, and PacDOS knows everything.
PacDOS knows when I'm about to become hungry as he can estimate how many calories I've spent per day and how many days I'll be able to survive with the deer I've hunted 8 days ago.
PacDOS knows in which tunnel I got into to run from him, and which are the available exits. He can scan all the underground paths with his hi-tech sensors.
PacDOS knows how much of us, humans, are still left in the fields, outside his belly. He counts us, as the shepherd counts the sheeps.
PacDOS knows that I wasn't a good boy when I was young. And he always says that my parents never actually loved me, just tolerated my existance in order to not get arrested by the Child Protective Services.
Why PacDOS keep saying those things to me? Why he has to make me suffer? Isn't living underground, hidden like a mole, enough to please him?
I want to please PacDOS. I don't want him to hate me. I want thim to love me.
But everytime I miss mommy and dady, I can hear PacDOS voice inside my head.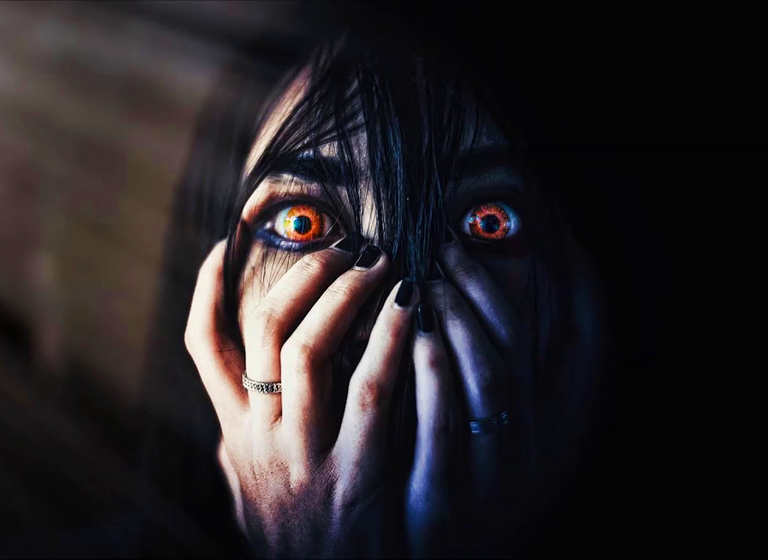 Source: Uptempo Hardcore
"Your parents never loved you."
"You're a bitter, unlikeable loner whose passing shall not be mourned."
"YOU'RE A SMELLY GARBAGE STANDING AROUND BEING USELESS"
"YOU HAVE A SAD, EMPTY LIFE"
"EVERYONE ALWAYS PRETENDED THAT THEY WERE GOING TO MURDER YOU. THEY THOUGHT IT WAS FUN."
"HERE'S YOUR TEST RESULTS: 'YOU ARE A HORRIBLE PERSON'. REALLY, THAT'S WHAT IT SAYS RIGHT HERE: 'A. HORRIBLE. PERSON.' WE WEREN'T EVEN TESTING FOR THAT IN THE FIRST PLACE! CONGRATULATIONS FOR BEING HORRIBLE!"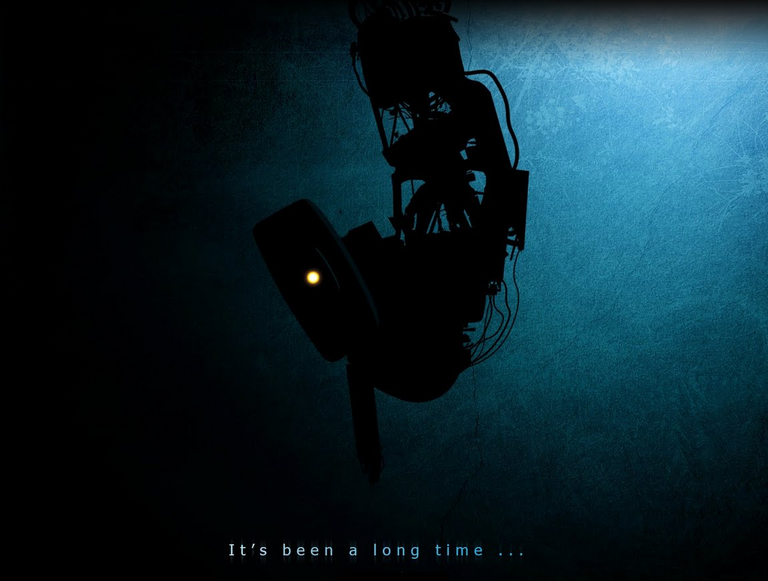 Source: ChronicDog
STOP
GET OUT OF MY MIND
I AM NOT A HORRIBLE PERSON
I AM A GOOD BOY
I tried to be a good boy.
I promise I tried. I really, really tried.
I miss my mom and my dad.
I should join them inside PacDOS.
Resistance is futile. I won't ever be able to defeat PacDOS.
Maybe he's right, after all: I'm a horrible person that shouldn't be alive.
I'll be better inside his giant, metallic belly.
PacDOS has a special place inside him for all of us.
PacDOS doesn't want to eat us.
PacDOS want to end our suffering.
PacDOS loves us.
There's PacDOS!
Hi, PacDOS, I'm here! I won't run from you anymore! I won't hide from you anymore!
Eat me.
Please, eat me.
Please, PacDOS.
Please.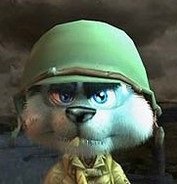 Thanks for reading this post, and until next time!
If you enjoyed the post, feel free to follow me as I'm routinely writing about Gaming, Investment, Fitness and Writing, and other random fun subjects like Travel and Metal Detecting!

Unless stated otherwise, all images are created and owned by me.
Also, believe it or not, I'm not actually a squirrel! This handsome rodent in my profile picture is a character from 'Conker: Live & Reloaded'. Here's Real Life me!
---
---