2020 Tokelau $5 1-oz Equilibrium Proof-Like Silver Coin.
The 2020 Tokelau 1-oz Equilibrium Silver Coin is so shiney it looks like a proof coin.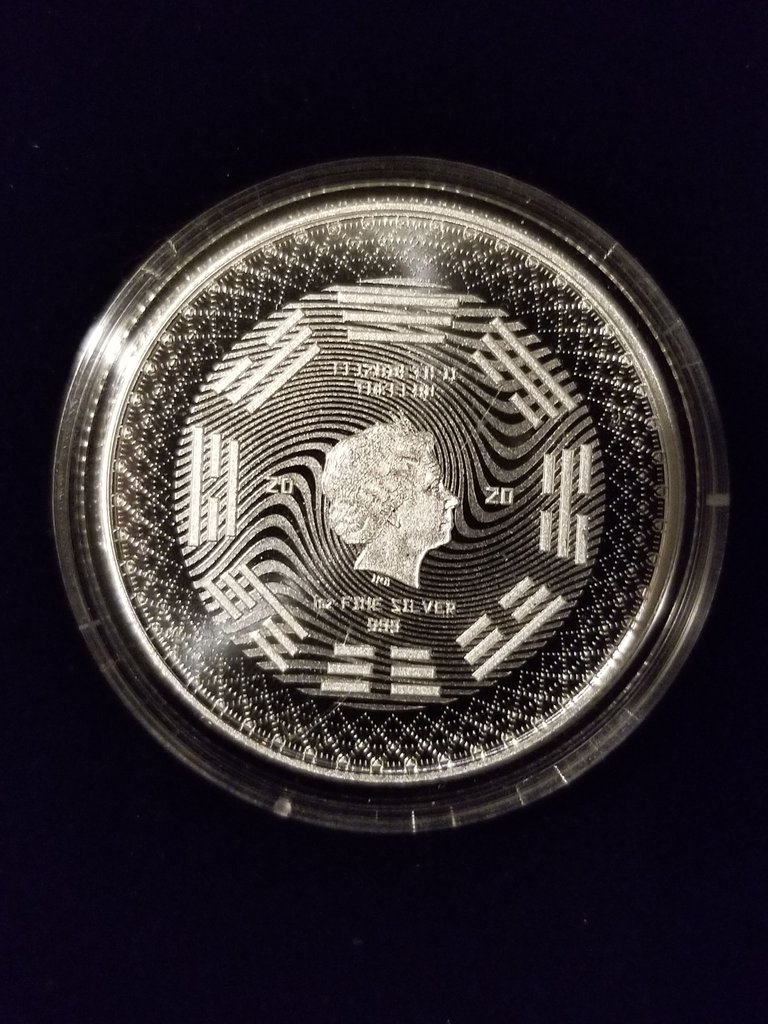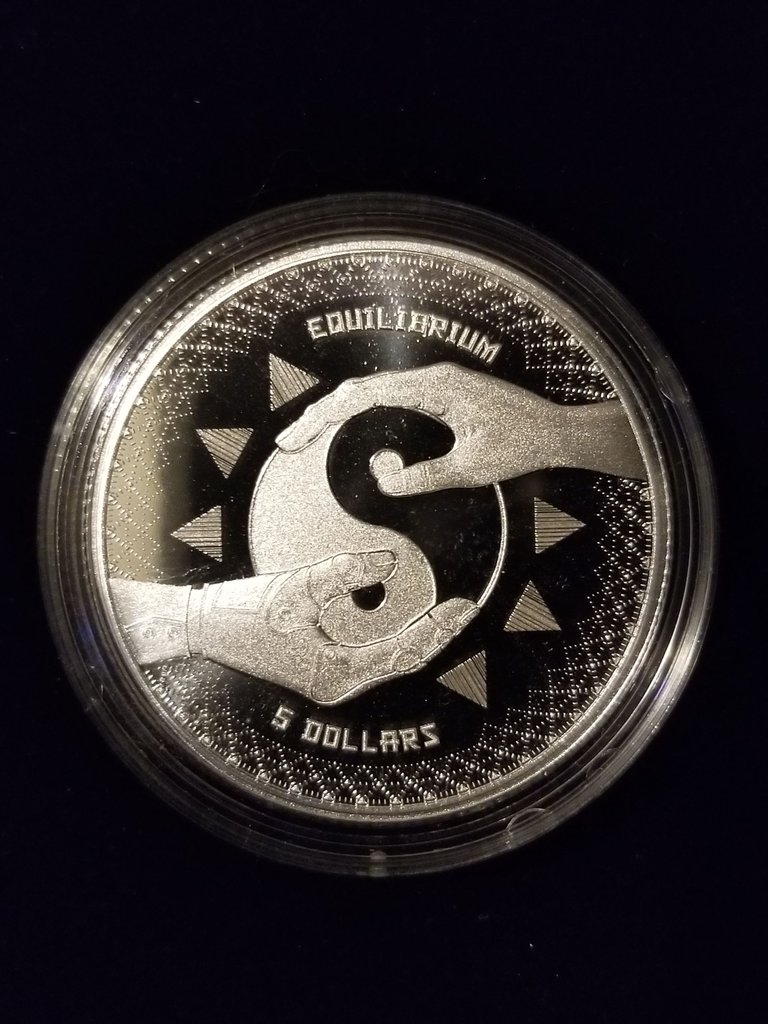 The Tokelau Equilibrium series first started in 2018 and there is not one for 2022 yet so we will have to see if a new coin comes out. The series changes design each year always featuring the Yin and Yang symbol in some way. This years coin has a mintage of 20,000 and was produced from the Pressburg Mint.
The Obverse features a profile view of Queen Elizabeth II surrounded by the eight symbols for the primary Earth elements with frosted waves in the back ground and a decorative boarder. The inscription on the coins says "ELIZABETH II, TACALAU, 2020 and 1oz FINE SILVER .999"
The Reverse features a human hand and an android hand gripping a yin and yang symbol with the words "EQUILIBRIUM" towards the top and "5 DOLLARS" on the bottom.


Specifications
Year 2020
Mint Mark Not Shown
Purity .999
Manufacturer Pressburg Mint
Thickness 2.8 mm
Diameter 38 mm
Condition Uncirculated
Face Value $5 NZD
Issuing Country Tokelau
Obverse Designer Ian Rank-Broadley
Edge Design Reeded
Series Tokelau Equilibrium
CoA No
Mintage 20,000
Metal Weight 1 Troy Ounce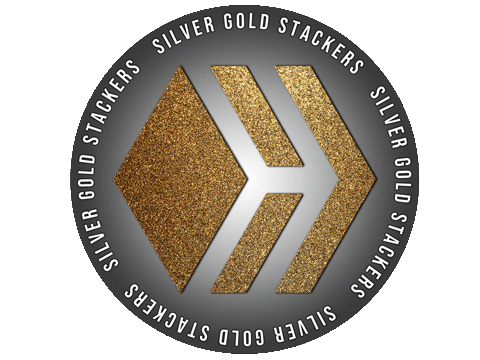 --- ---

---
---