2022 Silver 1 oz Tokelau Komodo Dragon Coin.
Last week I posted a coin with a lizard and this weeks feature is another one, the largest monitor lizard, the 2022 1 oz silver Tokelau Komodo Dragon coin.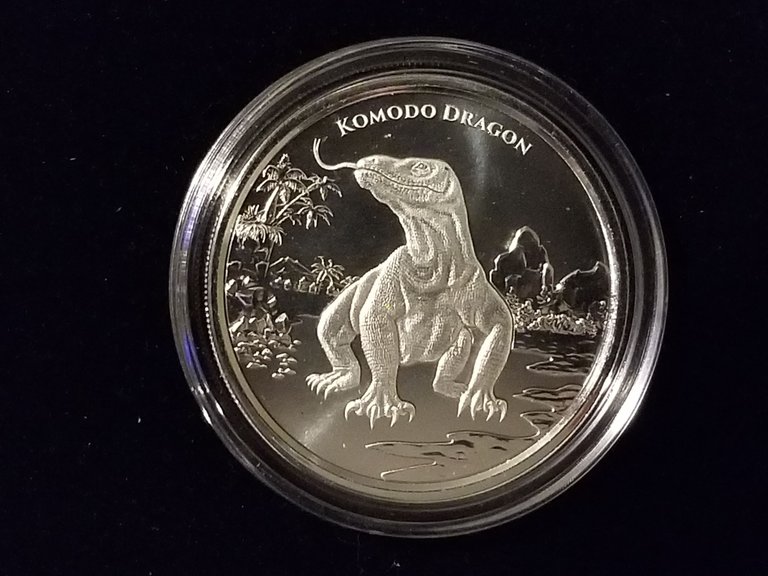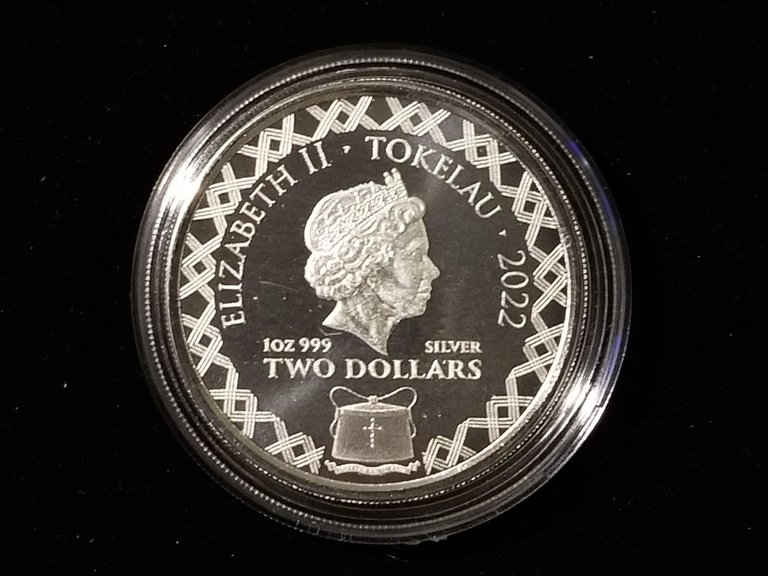 The largest extant species of lizard the Komodo Dragon is found on three of the Indonesian islands of Komodo - Rinca, Flores, and Gili Motang. I'm not sure what this huge monitor lizard has to do with the New Zealand territory Tokelau but they have partnered with the Scottsdale Mint to product this amazing coin.
The obverse side freatures a frosted background with the latest profile image of Queen Elizabth II in the center. Just under the Queen's image is the inscription 1OZ .999 to the left and SILVER to the right with TWO DOLLARS just underneath. Inside the decrative outer rim of what looks like double X's is the inscription ELIZABETH II TOKELAU and 2022. At the bottom of the coin is the National Tokelau Badge, a traditional Tokelauan carved wooden tackle box with a banner under it saying the Motto Tokelau mo te Atua or Tokelau for God.
The Reverse features a proof like finish design with a Komodo dragon in the center of a scene from it's natural habitat at the beach with trees and mountains in the background. Across the top is the inscription KOMODO DRAGON.
Specifications
Year 2022
Purity .999
Manufacturer Scottsdale Mint
Diameter 39 mm
Thickness 3.2 mm
Edge Design Reeded
Condition Brilliant Uncirculated
Face Value 2 New Zealand Dollars
Issuing Country Tokelau
Metal Weight 1 Troy Ounce ---

---
---