2022 Sterling Silver Queen Elizabeth II Memorial £5 Coin.
2022 28.28g sterling silver Queen Elizabeth II memorial £5 coin.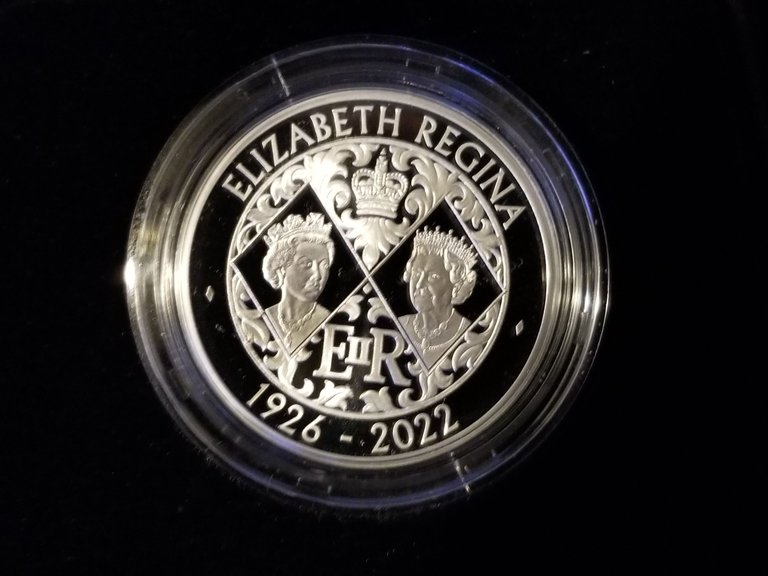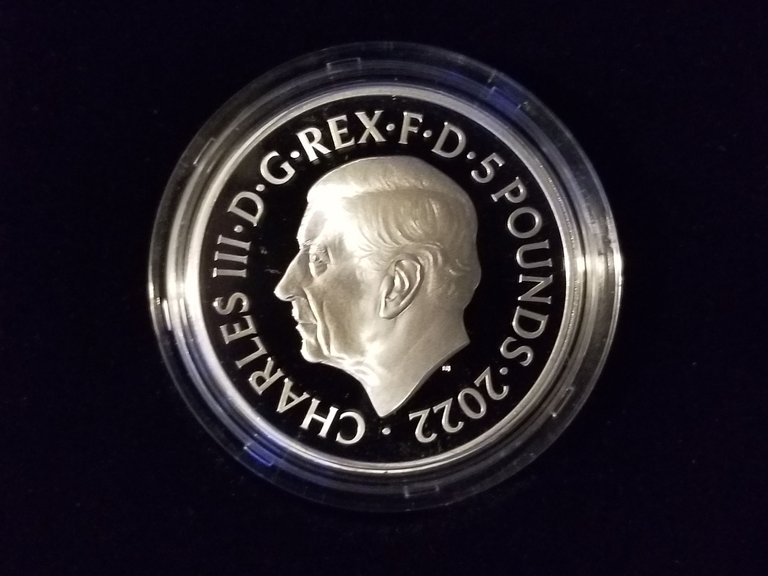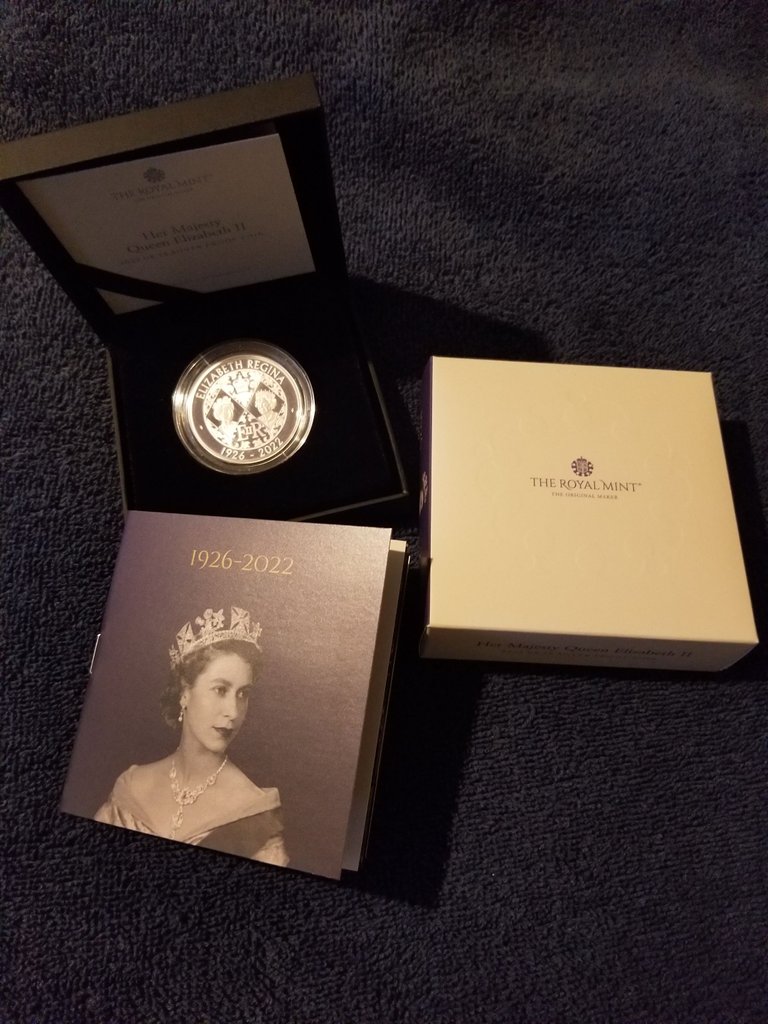 I just got this beauty in the mail today, I have been waiting a very long time for it to arrive. I pre-ordered it back in October of last year directly from the Royal Mint the day it went on sale.
This is a little piece of history being the very first coin design featuring King Charles III. I remember the day I ordered it there was a que of over 25k people waiting to get on the site trying to get their orders in.
It came in a box containing a small booklet with a few pages honoring Queen Elizabeth II and a cardboard display box also containing a COA.
The obverse side freatures the very first design of King Charles III by Martin Jennings. The background has a proof finish with a frosted profile view of King Charles III. The inscription on the out side reads CHARLES III · D · G · REX · F · D 5 POUNDS 2022.
The outer edge of the coin is smooth and has the inscription, ELIZABETH II DEVOTED TO YOUR SERVICE.
The Reverse features in the center an early depiction and a late depiction of Queen Elizabeth II facing each other on the right and left. There is a coronation crown on the top center and the Queens initials at the bottome center. The inscription on the outside reads ELIZABETH REGINA around the top and 1926 - 2022 at the bottom signifying the year she was born and the year she died.
Specifications
Year 2022
Mint Mark Not Shown
Purity .925
Manufacturer The Royal Mint
Diameter 38.61 mm
Condition Proof
Face Value 5 Pounds
Issuing Country England
Metal Weight .841 Troy Ounce ---

---
---