It's December 1st The Last Hive Power Up Day Of 2021
That's right it's the 12th and final month of 2021 and today is the last Hive Power Up Day.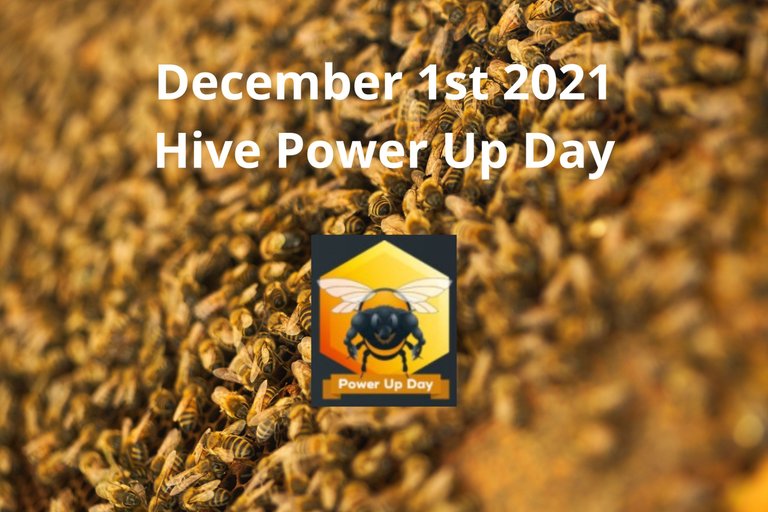 I set out at the beginning of November with high expectations of this being my biggest power up day so far. Things didn't go like I envisioned them and it is ending up being the lowest power up I have done so far. I have no regrets about it things just took a different turn than what I was thinking a month ago.

There are a couple of things keeping my power up low this month, one of them being the obvious increase in value of Hive in the second half of the month. The higher price makes it more difficult to get higher amounts of Hive so that was a limiting factor this month.
But for the biggest reason I blame the game Splinterlands. I have been trading off second layer tokens all over the place trading them in for new cards or NFT's in the game. I have still been building my total holdings so I think it's a win but I do have goals I am trying to reach with Hive Power. I wont be making any predictions for this month because Splinterlands has a lot going on. lol But I hope to have a good month and increase my Hive power as much as I can. See you next month.
--- ---

---
---