My Goals In Hive Till The End Of The Year.
There is only about three and a half months left in the year.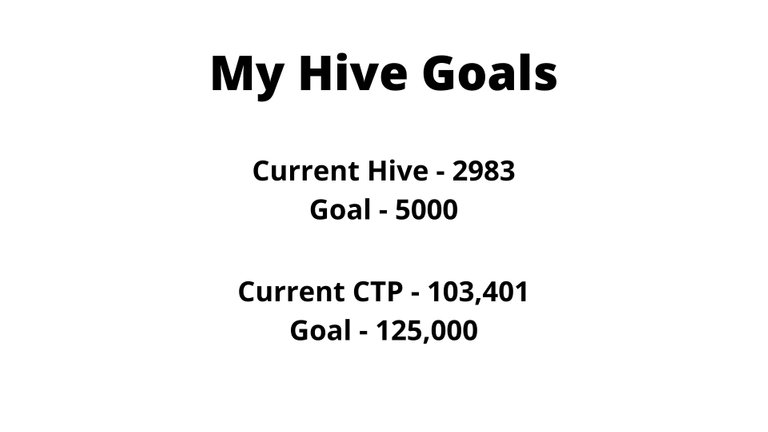 This year is going by at lightning speed but I am hard at work to reach my goals. It will take some work but I have faith that I will be able to make it by the end of the year. I need just over two thousand Hive and twenty two thousand CTP tokens to reach my goal by the end of the year. I figure if I stay consistent and keep posting it will be close but I see my goals being reached.
I have only set goals for these two tokens for now even though there are so many to go for. I will at the same time as working on getting Hive and CTP tokens stay working on several others like SPS, DEC, LEO, POB, LEN, VIBES and a few others. At the same time I will try to buy more Index to help my passive income in second layer Hive tokens.
It takes time, consistency and work to reach your goals. The main thing is that you have some sort of vision of your goals so you have a target to reach. These goals I have are short term goals. Long term goals are to be a whale for sure but I don't have an exact number other then to hit Orca then Whale status, but that is a few years away still. As long as I stay focused on my short and long term vision and keep working hard to reach it everything will work out.
--- ---

---
---