6 Reasons To Stick With Hive during a Bear Market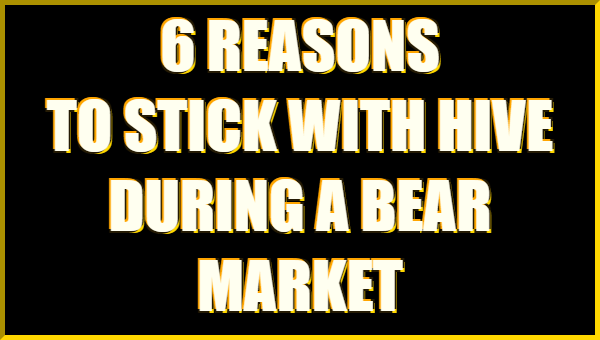 Activity drops when markets are down. Here are 6 reasons to stick with Hive during a bear market, and keep earning HIVE.
---
Cover Image made using HTML and CSS, with light edits made using MS Paint.
---
When markets are green, activity on Hive tends to be high. When markets are red, activity on Hive tends to drop. Why this is so remains a mystery to me. After all, HIVE is still there waiting to be earned and even accumulated.
Maybe it's hard to stay enthusiastic when prices are dropping across the board? I can understand that. Before New Year's Day, rumors were that Bitcoin would reach USD 100K. Now, nearly 6 months later, we're waiting to see if the price of 1 BTC drops below USD 20K. That's a lot of red in 6 months. Aside from Technical Analysis, it's hard to keep blogging at Hive. On the other hand, we're guaranteed 0.000 HIVE and 0.000 HP if we stay away during rough times.
Even if we can't continue blogging during a bear market or a market downturn, there are still other activities we can do on Hive to keep the HIVE flowing our way so we can keep building our HP.
Here are 6 reasons to stick with Hive when all we see is red:
1️⃣ Experiment with other forms of content
2️⃣ Explore other communities
3️⃣ Learn a skill adjacent to blogging
4️⃣ Dip into DeFi
5️⃣ Browse hiveprojects.io to see what's in development
6️⃣ Promote other Hivers
1️⃣ Experiment with Other Forms of Content
If we write short posts, maybe we can write longer posts. If we tend to write long-form content, we can experiment with short-form content.
Into text? We can mix it up with photographs. Or we can experiment with various Markdown codes.
Just trying something different may be enough to give us a mental break from all that red.
2️⃣ Explore Other Communities
Many of us are tribal or territorial in our community interests, and that's OK. That's why tribes and communities exist, to bring like-minded people together even as some march to the beat of a different drummer.
As in life offline, we have interests apart from our main interest.
If we find ourselves frustrated with Ethereum (ETH) more than usual ("13,579 GWei? Really??"), we can walk away for a bit and see how things are going in other communities which also hold appeal to us. We can see what it's like for sports fans at SportsTalkSocial, or for movie afficionados at CineTV, or even the health-minded among us at Natural Medicine.
If we need to stick with finance and crypto, maybe we can limit it to weekdays and devote weekends to comunities such as, well, THE WEEKEND or The Mancave.
(Just as women are welcome to post at The Mancave, there may be similar communities for women where men are welcome to post. I confess to being ignorant about these communities, so please give me examples of them so I can publicize them in future posts. Likewise with men-only and women-only communities; it's good to know what's out there so we can point people in the right direction in case we ever get asked about them.)
3️⃣ Learn a Skill Adjacent to Blogging
If we spend much of our time blogging using text, maybe we can switch to meme creation. Just in the year I've been on Hive I've seen the creation of meme-centric communities.
If we're creative people, perhaps we can-- oddly enough-- learn about the basics of navigating a DEX such as LeoDex or Tribaldex. We can treat it like an educational experience and share what we've learned.
If we know the ins and outs of liquidity pools at Tribaldex, we can take the next step and try it away from Hive such as at Cub Finance or at PolyCub. Speaking of Cub Finance and PolyCub....
4️⃣ Dip into DeFi
Cub Finance, and now PolyCub, are LeoFinance-supported DeFi initiatives away from Hive. Cub Finance is on Binance Smart Chain, and PolyCub is on the Polygon (MATIC) network. Both are associated with Hive, and so offer us "home-grown" options we can use to learn more about decentralized fiannce (DeFi).
Although losses at Cub Finance and PolyCub hurt as much there as anywhere else, we can at least feel confident that both are as free of rug pulls and any DeFi platform can be. This reflects well on Hive blockchain and the community which built it
5️⃣ Browse hiveprojects.io To See What's in Development
In early 2022, there were 156 dApps in various stages of development from alpha testing to working prototypes to live dApps. As of 2022-June-21 there are 163 dApps. Many of these dApps are made by independent Hivers. Many of the upcoming gaming projects can be found here.
Take a few moments to view the projects listed at Hive Projects to see what's in the pipeline and to see what we can expect to see within the next year or two (or maybe much sooner).
Bear market or bull market, development continues. This alone makes HIVE a token worth HODLing (not to mention any Layer 2 tokens associated with these projects).
6️⃣ Promote Other Hivers
Social networking can be about making new friends online and growing our follower bases. Both are OK, and both results are rewarding on their own.
However, there's 3rd reason we should be forming social networks: To match people with needs with those who can realize them. No LinkedIn or FiveErr needed. Here are just a few informal examples:
@make-my-day-man needs a graphics designer. @yippe-kai-yay-gal needs a motorcycle mechanic. You know both. If you know the needs of one or the other, you promote that one to others. If you know that each has those needs, you can bring them together and they take it from there.

@jimmy-joe-billy-bob wrote a post on dealing with back pain which got you through a rough time. You notice that this post didn't get much attention originally. You can encourage him to repost an updated version of this post, or you can give him a mention in a comment you make elsewhere about that post.

You're new to DeFi and you keep seeing the same names along with some other names in your DeFi feed. Publish a post along the lines of "Top 5 DeFi Writers Besides @defi-queen".
Bonus if the Hivers you're promoting also keep showing up during the bear market along with you. You all deserve to be promoted during these rough times.
Just My Two Sats
Blogging activity drops on Hive during bear markets. That's just a fact. Why this is, I can't say. However, this is exactly the time when we should be more active on Hive.
If we can't maintain our blogging habits in a bear market was we do in a bull market, rather than call it a day and walk away for a while (and forget to come back), we can do other things on Hive if only to stay in the game and continue earning from our activities.
We can mix it up a bit in how we write, or where we spend our time. We can acquire a skill that's a bit different from what we do as bloggers (say, work on making a WordPress theme or a spreadsheet-based blogging activity tracker). We can begin learning about DeFi through Cub Finance or PolyCub. We can take a look at what's happening on the development side of Hive and perhaps provide feedback to developers looking to fix bugs or fine-tune their user interfaces. We can even do a solid to our fellow Hivers and promote them in various ways in order for us to grow our social networks.
If we can stick with our usual activity during rough times-- especially in the months and years ahead-- then great. If we have trouble doing that, we need to shake up our routine just enough for us to maintain our sanity as the red keeps dripping on our screens. Thankfully, Hive offers us many ways to do just that.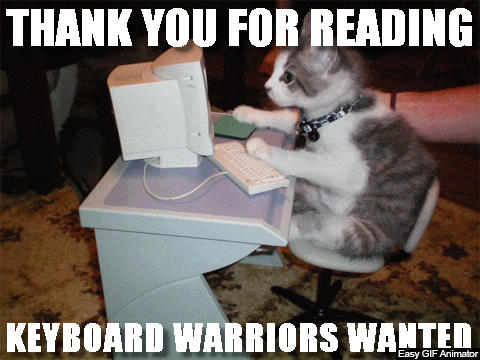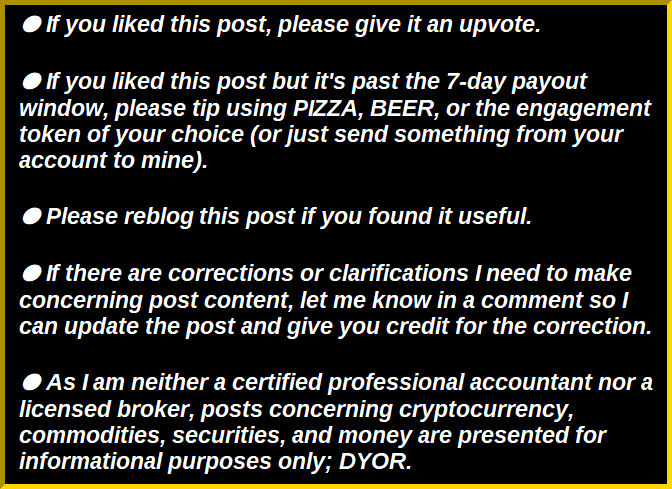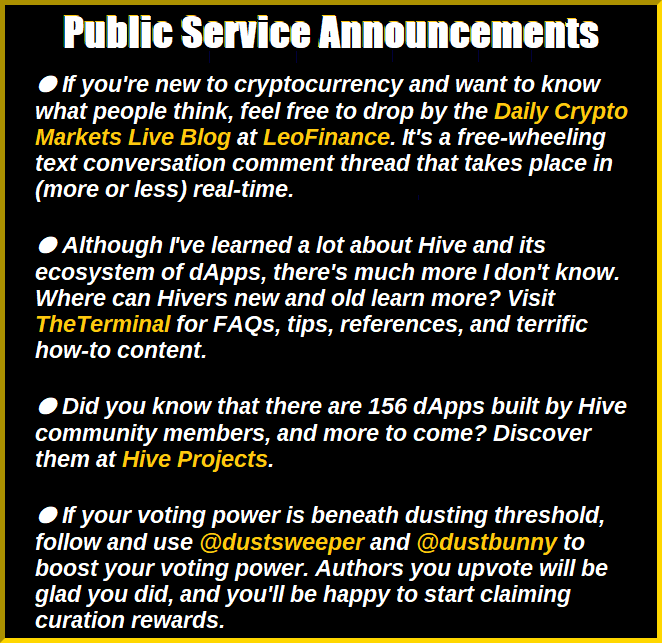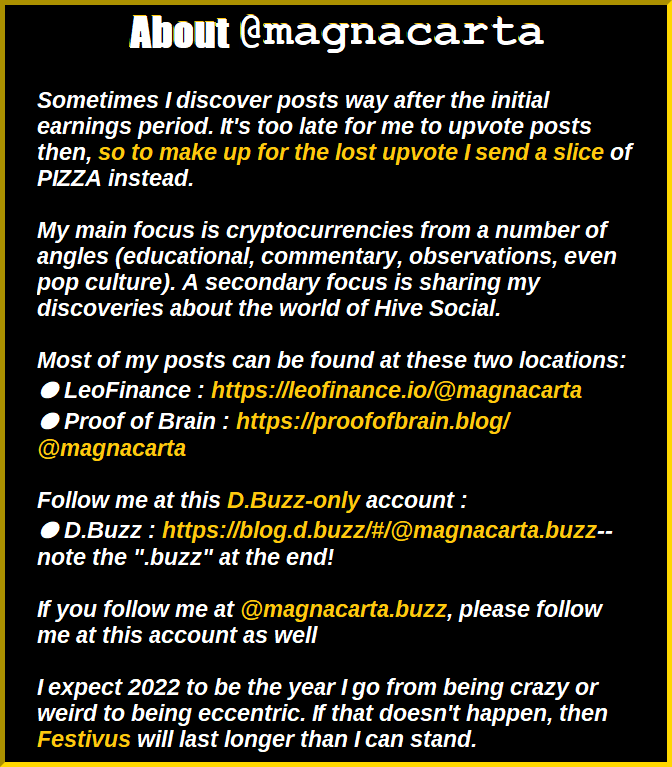 Posted Using LeoFinance Beta
---
---