Cryptoasset Donations / Donaciones en Criptoactivos
Hello friends of LeoFinance and Hive! Today I am here to talk to you about a topic that I found really interesting. In my quest to learn much more about cryptocurrencies and their benefits, I came across the fact that, nowadays, charities, accept donations in currencies such as Bitcoin, to name one.
¡Hola amigos de LeoFinance y Hive! Hoy me encuentro por acá para hablarles de un tema que me pareció realmente interesante. En mi búsqueda por aprender mucho más acerca de las criptomonedas y sus beneficios, me encontré con el hecho de que, en la actualidad, organizaciones benéficas, aceptan donaciones en monedas como el Bitcoin, por nombrar una.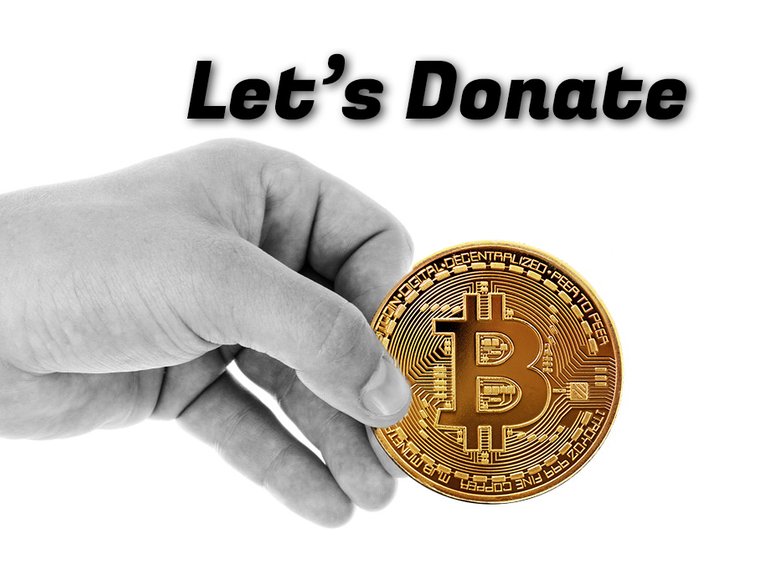 Image made by me on Photoshop
The use of cryptocurrencies when making any donation offers the benefactor a number of benefits, among which is the use of the blockchain to have a reliable record on the distribution of donations, in this way, the person making the donation can see how their money moves until it reaches the final beneficiary, something that in my opinion prevents corruption and diversion of funds, point for cryptocurrencies and blockchain.
El uso de las criptomonedas a la hora de realizar cualquier donación ofrece al benefactor un sin número de beneficios, entre los cuales está el uso de la blockchain para tener un registro confiable sobre la distribución de los donativos, de esta manera, la persona que hace la donación puede ver cómo se mueve su dinero hasta llegar al beneficiario final, cosa que a mi parecer evita la corrupción y el desvío de fondos, punto para las criptomonedas y la blockchain.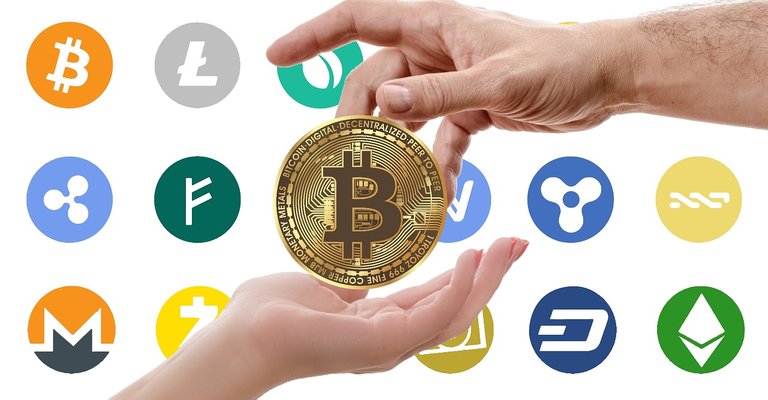 Source / Fuente
Another benefit that gives a plus to donating in cryptoassets, is the fact that the digital currency does not depend on any government and can be sent anywhere in the world no matter where you are, which is why more and more charities are partnering with payment/donation platforms in cryptocurrencies, such as BitPay, Coinbase Commerce and The Giving Block to facilitate donations made.
In my quest to find organizations that accept these types of donations, I came across one that I really really really liked and want to share with you and that is Song of Love, a US based non-profit charity that offers free personalized uplifting songs, for children facing medical, emotional and physical challenges. Artists such as Jason Mraz, Billy Joel, David Lee Roth and even Elmo have contributed to the cause that is made possible by the donations it receives.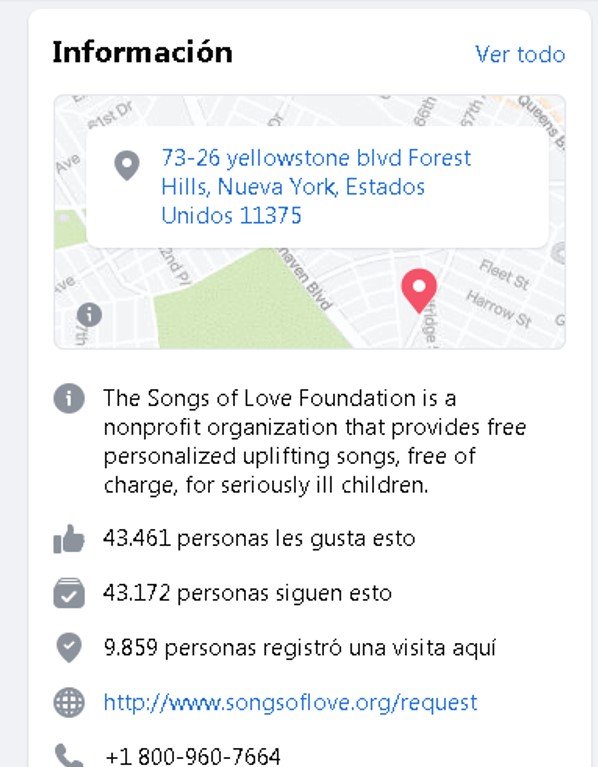 Screenshot from his Facebook profile
Otro de los beneficios que le dan un plus a la donación en criptoactivos, es el hecho de que la moneda digital no depende de ningún gobierno y pueden enviarse a cualquier lugar del mundo sin importar donde te encuentres, es por esto que cada vez más organizaciones benéficas se asocian con plataformas de pago/donación en criptomonedas, como BitPay, Coinbase Commerce y The Giving Block para facilitar las donaciones realizadas.
En mi búsqueda por encontrar organizaciones que acepten este tipo de donaciones, conseguí una que realmente me gustó muchísimo y quiero compartir con ustedes y se trata de Song of Love, una organización benéfica en EE.UU sin fines de lucro que ofrece canciones edificantes personalizadas gratuitas, para niños que enfrentan desafíos médicos, emocionales y físicos. Artistas de la talla de Jason Mraz, Billy Joel, David Lee Roth e incluso Elmo han contribuido a la causa que es posible gracias a las donaciones que recibe.
Source / Fuente
This organization became one of the first to accept cryptocurrency donations in 2013. In addition, to encourage the use of cryptoassets and increase donations, they created a super hero named Billy Bitcoin and are accepting donations in 22 digital assets. This February 16, the foundation will celebrate its 25th anniversary, during which time, the organization has created songs for more than 36,000 children around the world.
Esta organización se convirtió en una de las primeras en aceptar donaciones en criptomonedas en el año 2013. Además, para incentivar el uso de los criptoactivos y aumentar las donaciones, crearon un súper héroe llamado Billy Bitcoin y están aceptando donaciones en 22 activos digitales. Este 16 de febrero, la fundación celebrará su 25 aniversario, tiempo durante el cual, la organización ha creado canciones para más de 36.000 niños en todo el mundo.
Knowing that these types of transactions have been using cryptocurrencies for about 8 years, makes us realize that the economic future of the world is changing by leaps and bounds, physical money is being left behind to give way to digital currencies, which also offer greater independence to its bearer, without having to depend on a bank, interests or government control.
Saber que este tipo de transacciones hacen uso de criptomonedas desde hace aproximadamente 8 años, nos hace darnos cuenta que el futuro económico del mundo está cambiando a grandes pasos, el dinero físico está quedando atrás para darle paso a las monedas digitales, que además ofrecen mayor independencia a su portador, sin tener que depender de un banco, de intereses o del control gubernamental.

Posted Using LeoFinance Beta
---
---