I guarantee you are leaving money on the table right now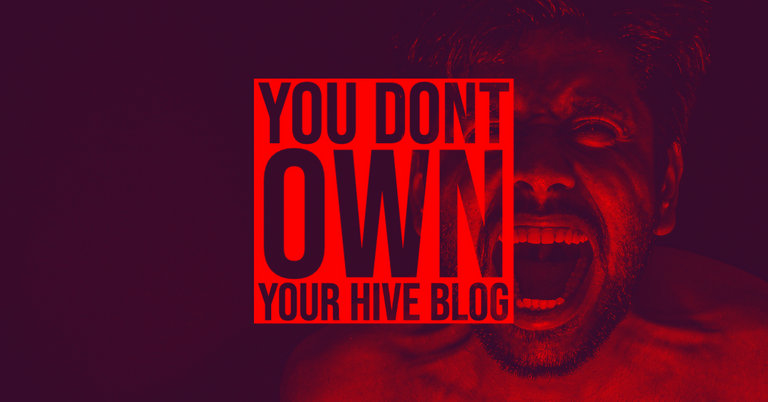 You have been lied to.
Don't believe what people say when they claim blogging on Hive is decentralized.
In fact, you do NOT control your content and you do NOT own your blog.
Don't believe me?
Do these very simple things:
Change the background colour of your blog homepage and set a sitewide message saying your site is moving.
Export your content and upload it to another CMS.
Shut down your old blog that you exported from and redirect it to the new location.
Now, when your new site is indexed by Google, delete your old blog.
Check Google webmaster tools on your old blog to see what the indexing status is or if there are 404 errors.
Oh you can't?
Well, at least your content is decentralized, right?
It is if you are a developer or have your own custom front-end, otherwise you are at the mercy of Peakd/Ecency etc.
Starting to get it?
Because believing the BS that is amplified in social media and in communities like Hive is keeping you down, or even keeping you poor.
So much so that I guarantee you are leaving money on the table.
You need your own website and you need your own email list, and you need to have total control over both.
Facebook is not your website, Hive/Peakd/Ecency/Leo is not your website.
Listnerds?
Now, let's also get something straight. When I talk about email marketing I am not talking about Listnerds - that is something different.
Listnerds, while a handy promotional tool, doesn't give you your own list that you can export, backup, and upload to another service provider and pick up where you left off. I also think there are only something like 5-6,000 Listnerds members, which as lists goes is on the small side.
Traffic vs LTV
I've been chatting with a hugely successful SEO and affiliate guy. He makes hundreds of thousands of dollars per month from his SEO efforts, essentially Google to Affiliate arbitrage.
But even he is leaving money on the table, and risks losing it all (although that risk is spread over many sites) - one of his sites went to $0 due to a manual penalty, so he is well aware.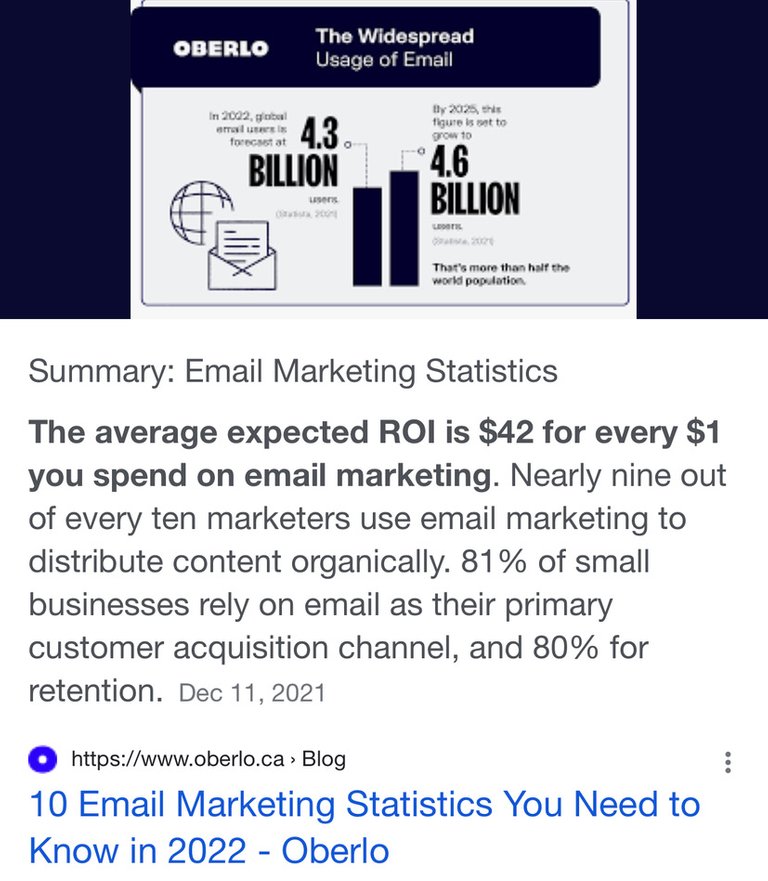 De-Platforming
Speaking of Listnerds, the other day I sent a Listnerds message about a friend of my wife who overnight found her fast-growing business destroyed by Etsy taking her offline with no recourse.
If she had her own website and her own email list she could have sent out a message saying "Etsy shut me down but you can still buy here", but no. Now her husband, her kids, and herself are having to look for jobs while she rebuilds from zero.
Next time you are having a beer with OG SEO/internet marketers, ask them about Penguin and Panda. Then buy them another beer to commiserate. Google has made a habit of destroying businesses.
We all know about YouTube taking videos and entire channels offline.
What about decentralization?
What about it?
On your Hive blog can you control your technical SEO? Can you add email opt-in forms, or create sales pages?

How do you set redirects, edit the markup, or even set the canonical tags?

Which are your most popular pages, referrers, and keywords?
On Hive only the data is decentralized, our public-facing sites are heavily centralized and not ours at all.
But I just want to stack my Hive!
Do you think posting an article a day (a blog post - NOT a blog, calling an individual article a blog makes you look stupid don't do it) will help you stack enough for life-changing money?
Sorry to tell you but the vast majority of the whales on Hive are big investors or witnesses or both.
Yes, OG whale @themarkymark got a massive airdrop (or two) but the vast majority of his gainz are from building hugely popular tools, games, NFT collections, and being a top 20 witness. His crypto makes him more crypto.
If you invent a time machine so you can go back and buy Hive at pennies on the dollar, be gifted a big stash of Steem, or grab a huge delegation, let me know.
There are a few people who do well with author rewards such as @geekgirl but since 2017 they have only accumulated 35,635.54 HP. That is the equivalent of half of what I made by promoting (via email) one social media event back when social media events could be held face to face.
With Hive you have seven days to get author rewards from your writing. Those rewards depend on the votes of other people in the still very small Hive community. After that you make nothing.
Imagine if, however, you had extra income being generated by what you are already writing, with a potential audience of the whole internet, into perpetuity ... how much more could you be stacking? What would your Hive power-up day look like then?
/rant over
---
---