The Compounding Earning Power of Evergreen Content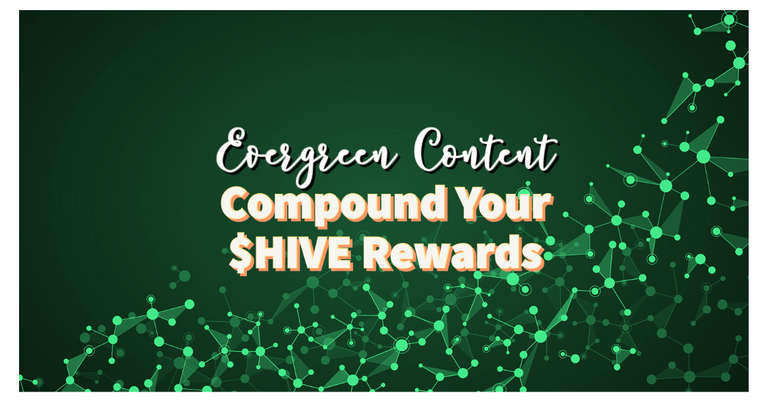 I've mentioned a lot about how I think a large percentage of the Hive community, the entrepreneurial or side-gig focused folks, should have their own website. Beyond individuals, I think communities should definitely have an actual, feature-rich website.
With that in mind, I am building tools to make it easy for you. As you might have seen, my first WordPress plugin is in testing.
Today I wanted to talk about one of the limitations of Hive that we can overcome with our own websites, and that is the 7-day author reward schedule.
A lot of what we write on Hive is valuable long after that seven-day window, but we only get rewarded from votes within that time period.
Imagine, instead of earning 20 Hive for your article, you could also earn $1, $0.50 or even $0.10 per day for that same article into perpetuity.
You might think "My time is worth way more than that!" but hang on, consider even with the 10c earning for the post, after a year you make an additional $36.50.
The Magic of Compounding
Now, do the math for if you created a new post every day that does the same thing.
If your average earnings per post is only 10c it is still a respectable additional income after a year: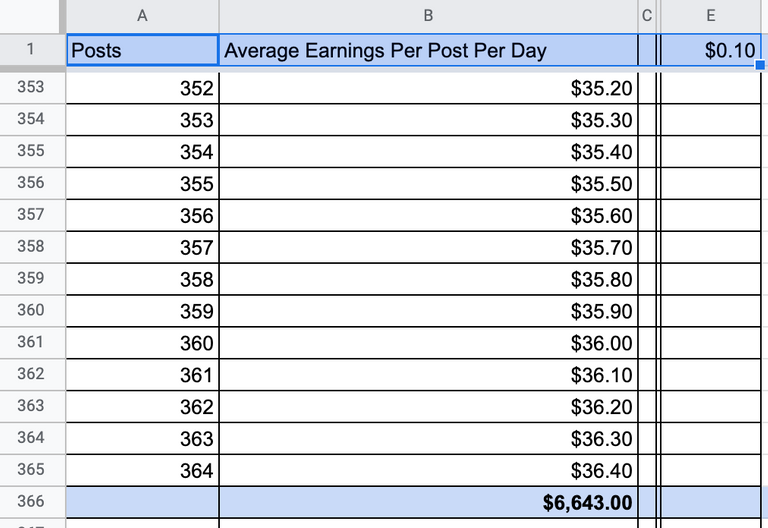 BUT if you can get the average earnings per post up to $1 then check out how much you start earning daily and annually then: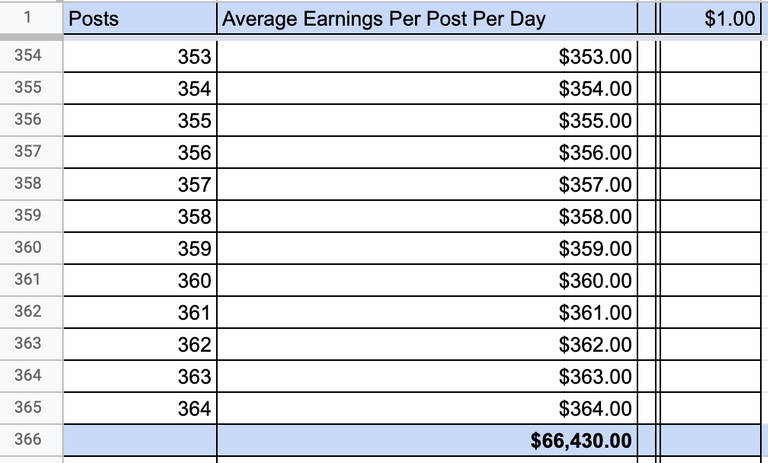 Earn from Work You Already Did
You don't even need to copy and paste, that will be automated by the WordPress plugin I'm building and testing.
Build a List
These are very conservative figures, and apart from the initial setup, does not require any additional effort.
But what if instead of visitors coming and going, you keep them coming back by growing an email list?
That would mean in addition to average earnings per post, you would also get additional subscribers per post, and that would mean you could have a very healthy and profitable list after just a couple of months.
Your subscribers could then be directed to your new articles, affiliate offers, your videos, and anything else you want more attention on.
"But Hive is going to the mooooon"
OK, great! Buy Hive with your newly added blog earnings!
If you had been stacking Hive all the time, that hugely grow your Hive hodling, again with work you already did and are doing.
Bottom Line
I am not expecting everyone to do this - a lot of people aren't even in it for the earnings but the community, but I do think anyone who would like to maximise their rewards would do well to at least consider what having their own website would do for them!
---
---