🥳Celebrando el cumpleaños de un ser muy especial, mi madre🥳🎂👵 // 🥳Celebrating the birthday of a very special being, my mother🥳🎂👵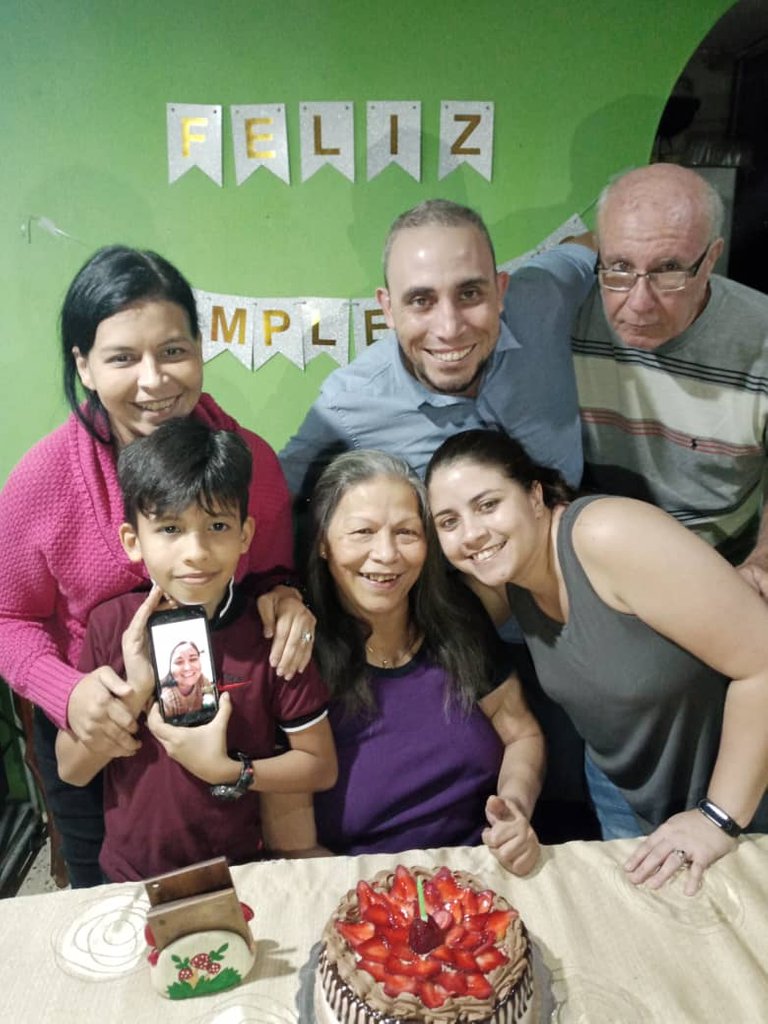 ¡Buenos días estimados amigos!🌈💫 Espero se encuentren muy bien y tengan una feliz y bendecida semana🙏 duré unos cuantos días ausente, debido a que me dio una virosis algo fuerte con mucha fatiga, fiebre, vómito, dolor de cabeza entre otros síntomas, gracias a Dios con los medicamentos y el cuidado de mis padres e hijo me siento mejor🙌🏻 para seguir compartiendo con ustedes.
Hoy no les voy a compartir ninguna receta, pero si quiero contarles de una celebración sencilla pero muy importante para mi porque fue el cumpleaños de mi mamá.
Good morning dear friends!🌈💫 I hope you are very well and have a happy and blessed week🙏 I lasted a few days absent, because I got a somewhat strong virosis with much fatigue, fever, vomiting, headache among other symptoms, thank God with medication and the care of my parents and son I feel better🙌🏻 to continue sharing with you.
Today I am not going to share with you any recipe, but I do want to tell you about a simple but very important celebration for me because it was my mom's birthday.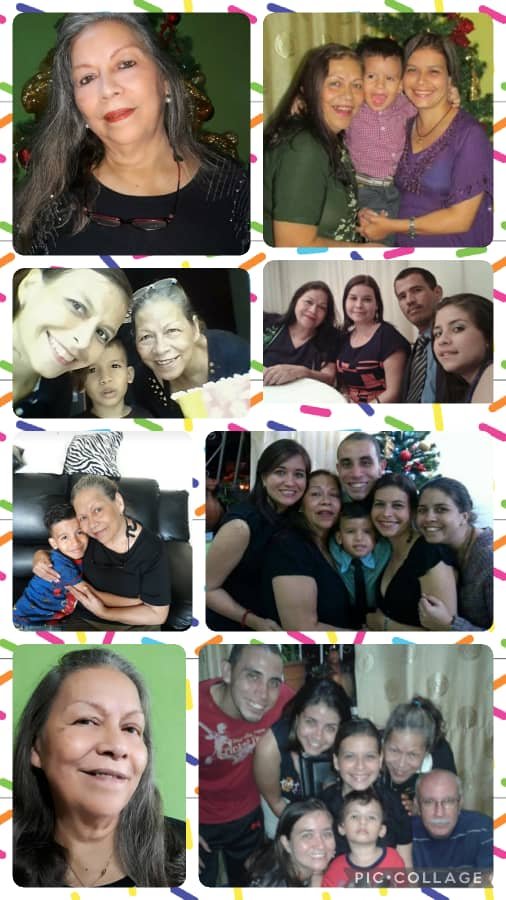 ---
Mi hermana May y yo hablamos por teléfono de que podíamos hacer para homenajear a mi mamá en su día, yo me encontraba en mi apartamento en Aragua, pensé en mandarle hacer una torta, pero como estaba por salir de vacaciones y me tocó una semana de guardia en el trabajo, se me hacía imposible, ya que tenía que devolverme el lunes y el cumpleaños era el miércoles, por lo que le comenté que había visto por Instagram una pastelería que hacía torta en 20 minutos.
My sister May and I talked on the phone about what we could do to honor my mom on her day, I was in my apartment in Aragua, I thought about sending her a cake, but as I was about to leave on vacation and I had a week on duty at work, it was impossible for me, since I had to return on Monday and the birthday was on Wednesday, so I told her that I had seen on Instagram a bakery that made cake in 20 minutes.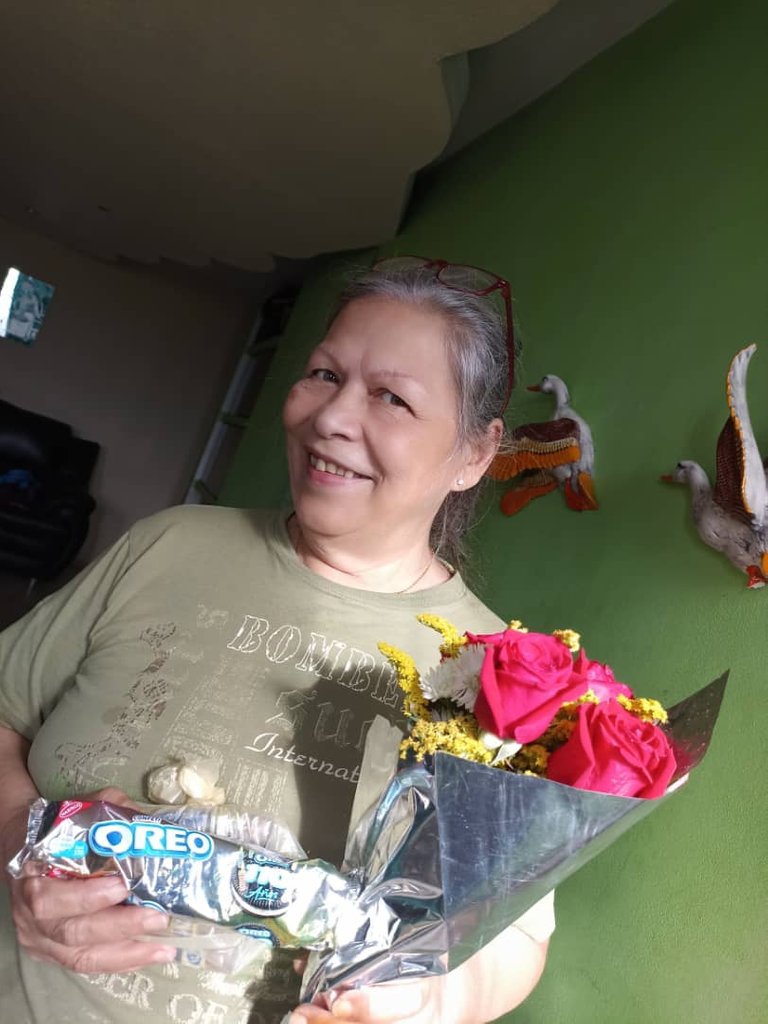 ---
Para el almuerzo teníamos dos opciones sushi o pollo en brasa, pero nos decidimos por la segunda, ya que también estaría mi papá y seguramente mi hermano.
A los días mi hermano se comunicó con May para saber si teníamos algo planeado y se ofreció a llevarla a comprar las cosas.
For lunch we had two options: sushi or grilled chicken, but we decided on the second one, since my dad and probably my brother would also be there.
A few days later my brother contacted May to see if we had anything planned and offered to take her to buy the stuff.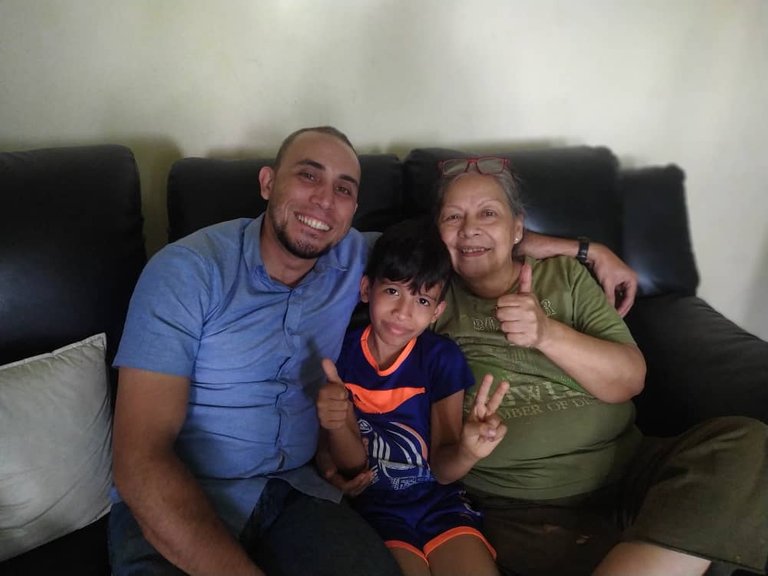 ---
Llego el miércoles y me fui a trabajar con algo de malestar, le dije a mi mamá que regresaría al mediodía para hacerle la torta, May llegó en la mañana y la sorprendió con rosas, después llegó mi hermano. Cuando regresé al mediodía, ellos salieron a buscar la torta que May ya había encargado todo y los pollos con la excusa de que comprarían unos ingredientes para la torta que iba hacer.
Mientras esperábamos que regresara y aprovechando lo distraída de mi mamá en la PC, mi hijo me dijo para ponerle las letras de feliz cumpleaños. Cuando salió de su habitación cambiada de ropa y vió el detallito se alegró.
Wednesday came and I went to work with some discomfort, I told my mom I would be back at noon to make her the cake, May arrived in the morning and surprised her with roses, then my brother arrived. When I returned at noon, they went out to get the cake that May had already ordered everything and the chickens with the excuse that they would buy some ingredients for the cake she was going to make.
While we were waiting for her to return and taking advantage of how distracted my mom was on the PC, my son told me to put the happy birthday letters on it. When she came out of her room with a change of clothes and saw the little detail, she was happy.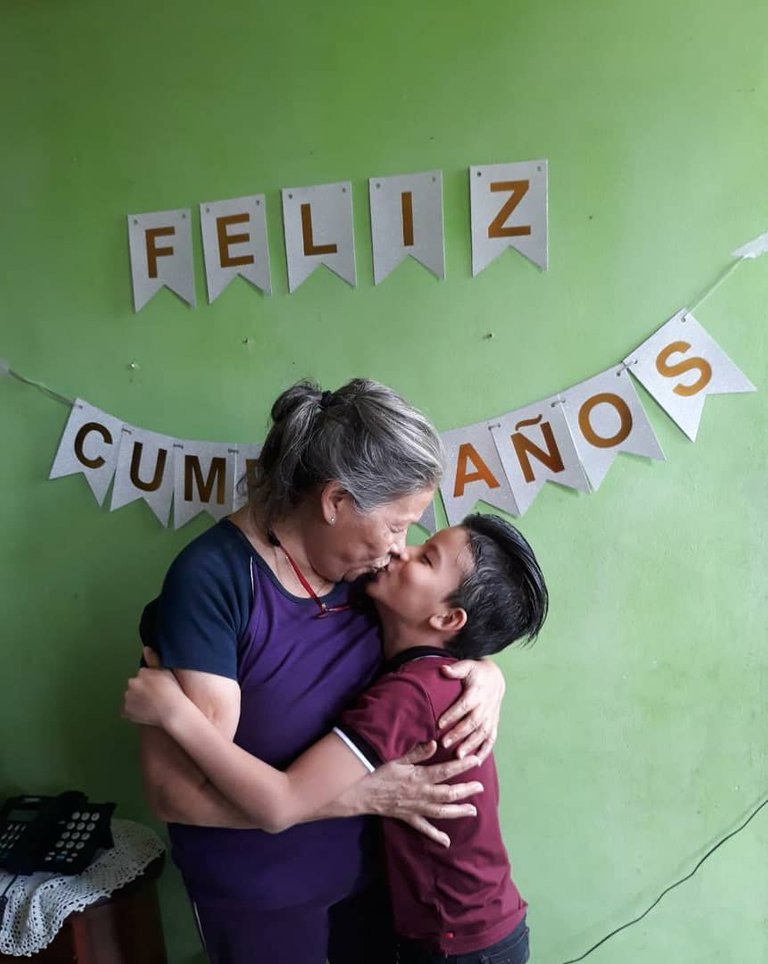 ---
Luego llegaron los chicos con la torta y almuerzo, servimos y comimos en familia.
Then the kids arrived with the cake and lunch, we served and ate as a family.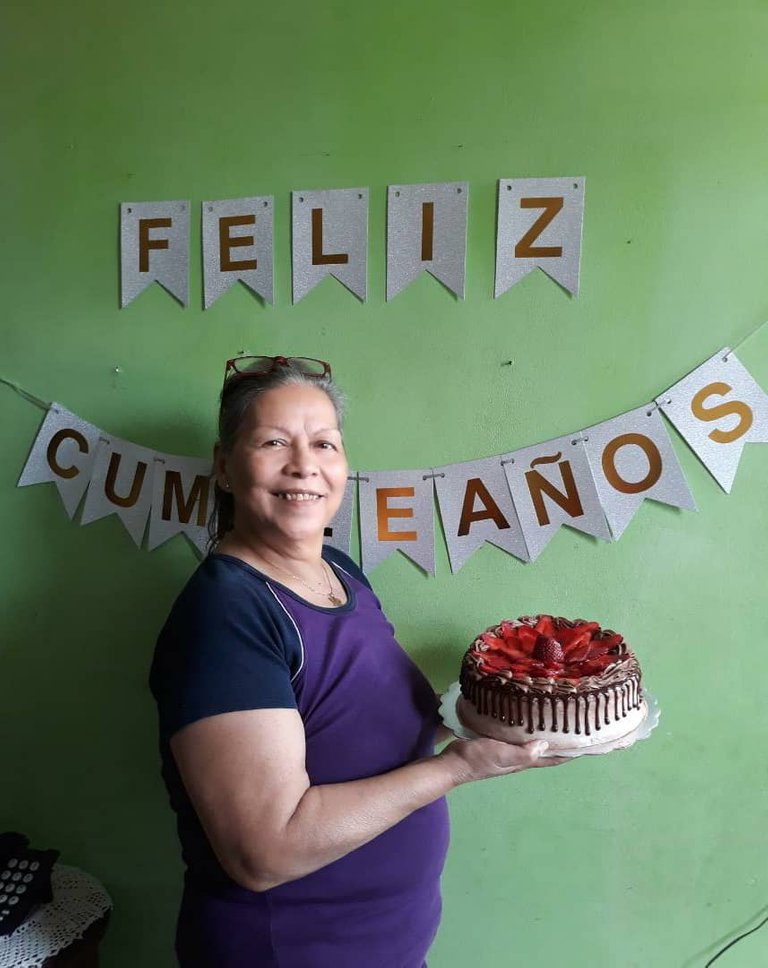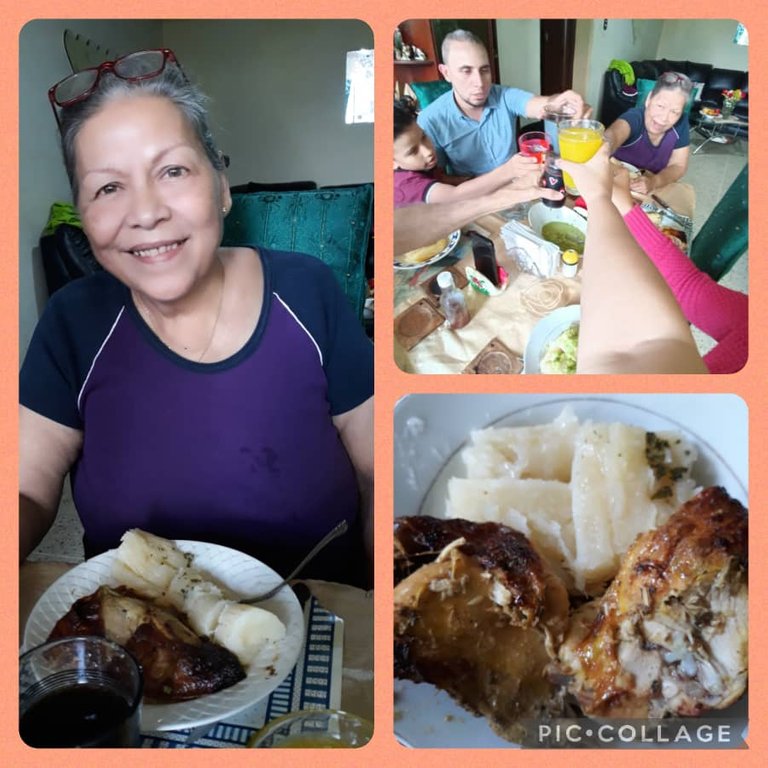 ---
En la tarde llegaron mis cuñadas y un amigo de la familia, como a las 7 mi hermana Elayne hizo una videollamada para cantarle cumpleaños a mi mamá, la verdad que ella la paso muy bien y feliz porque a pesar de la distancia sintio que todos estuvimos presente.
In the afternoon my sisters-in-law and a family friend arrived, at about 7 o'clock my sister Elayne made a video call to sing birthday to my mom, the truth is that she had a great time and was very happy because despite the distance she felt that we were all present.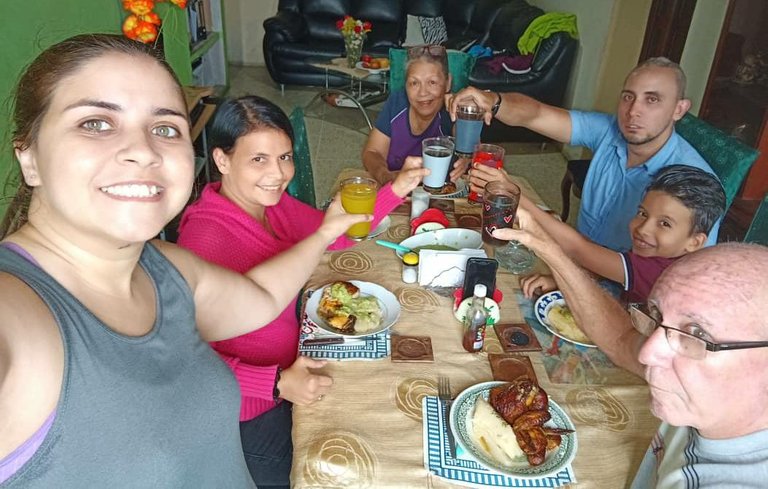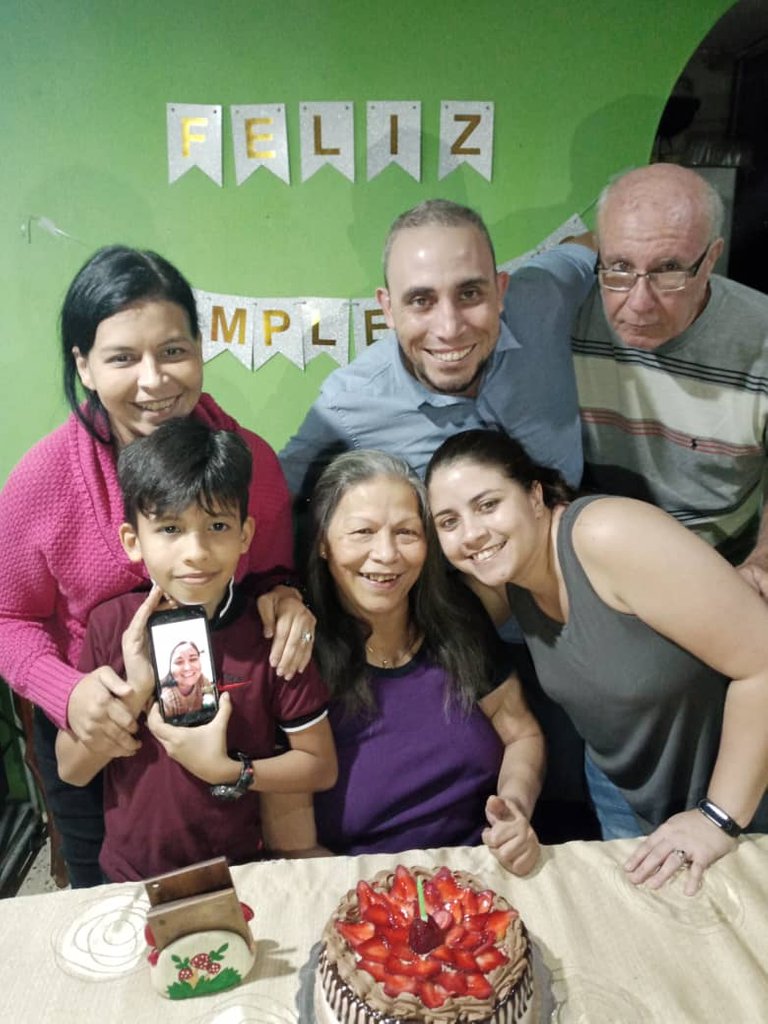 ---
Gracias por acompañarme hasta aquí🙌🏻❤ y será hasta el próximo post🤗
Thanks for joining me here🙌🏻❤ and will be until the next post🤗
---
---