🫓🍗🥑🥗Reina pepiada🫓🥗🍗🥑😋 // 🫓🍗🥑🥗 Pepiada queen 🫓🥗🍗🥑😋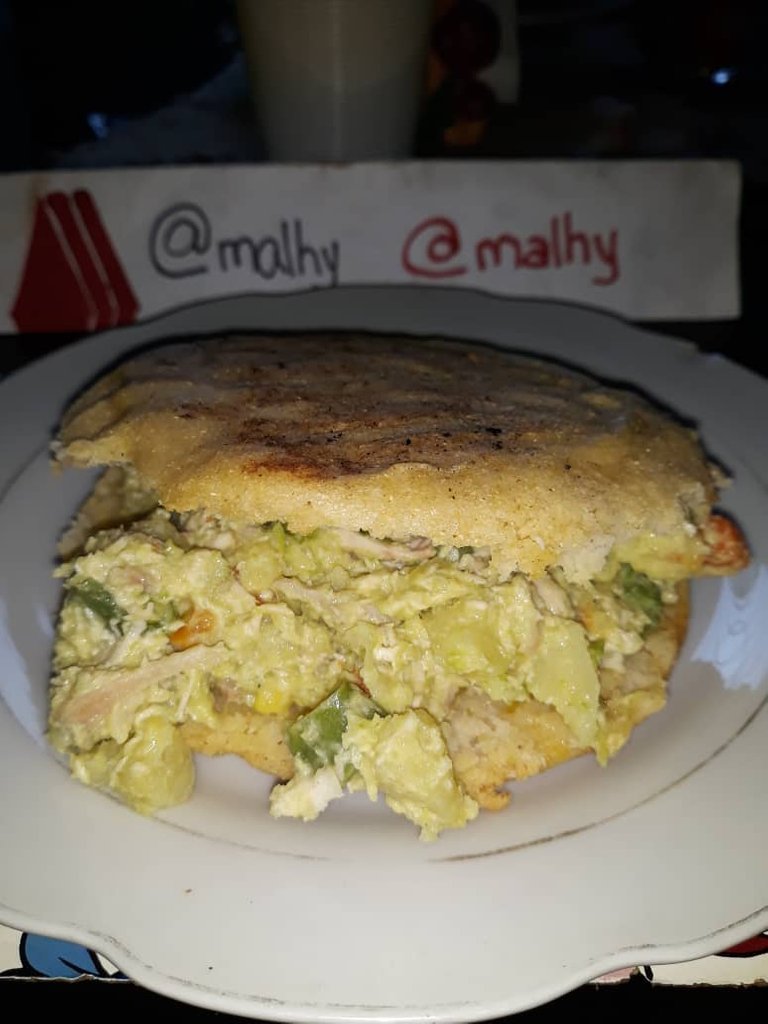 ¡Muy buenos abejitas! 💫 espero hayan amanecido bien y tengan un lindo fin de semana. Hoy les traigo la elaboración de una reina pepiada, para los que no saben es una ensalada de pollo con aguacate con la que rellenamos arepas asada.
📝 Ingredientes:
● 🍗Piezas de pollo de su preferencia condimentada
● 🥔 Papá cocida en cubos
● 🥕Zanahoria cocida en cubos
● Vanitas cocidas o guisantes
● 🥑Aguacate maduro
● Mayonesa
● Pimienta
● 🧂Sal al gusto
Para las arepas:
● Harina de maíz
● Agua
● Sal
👩🏻‍🍳 Preparación:
1.- Aderezamos el pollo a nuestro gusto y lo cocinamos a vapor.
Very good little bees! 💫 I hope you woke up well and have a nice weekend. Today I bring you the elaboration of a reina pepiada, for those who don't know it is a chicken salad with avocado with which we stuff roasted arepas.
📝 Ingredients:
● 🍗Chicken pieces of your preference seasoned.
● 🥔 Dad cooked in cubes.
● 🥕Carrot cooked in cubes.
● Vanitas cooked or peas.
● 🥑Ripe avocado
● Mayonnaise
● Pepper
● 🧂Salt to taste.
For the arepas:
● Corn flour
● Water
● Salt
🧑🏻‍🍳 Preparation:
1.- We season the chicken to our taste and steam it.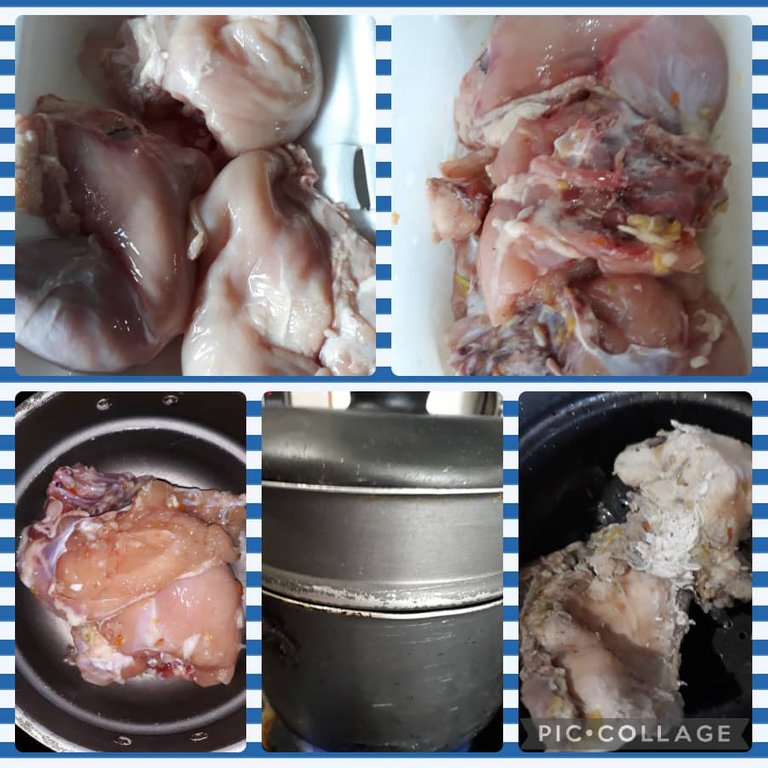 ---
2.- Las papas, zanahorias y vanitas las tenía cocidas y congeladas, las saqué del congelador y dejé reposar por un rato.
2.- I had the potatoes, carrots and vanitas cooked and frozen, I took them out of the freezer and let them rest for a while.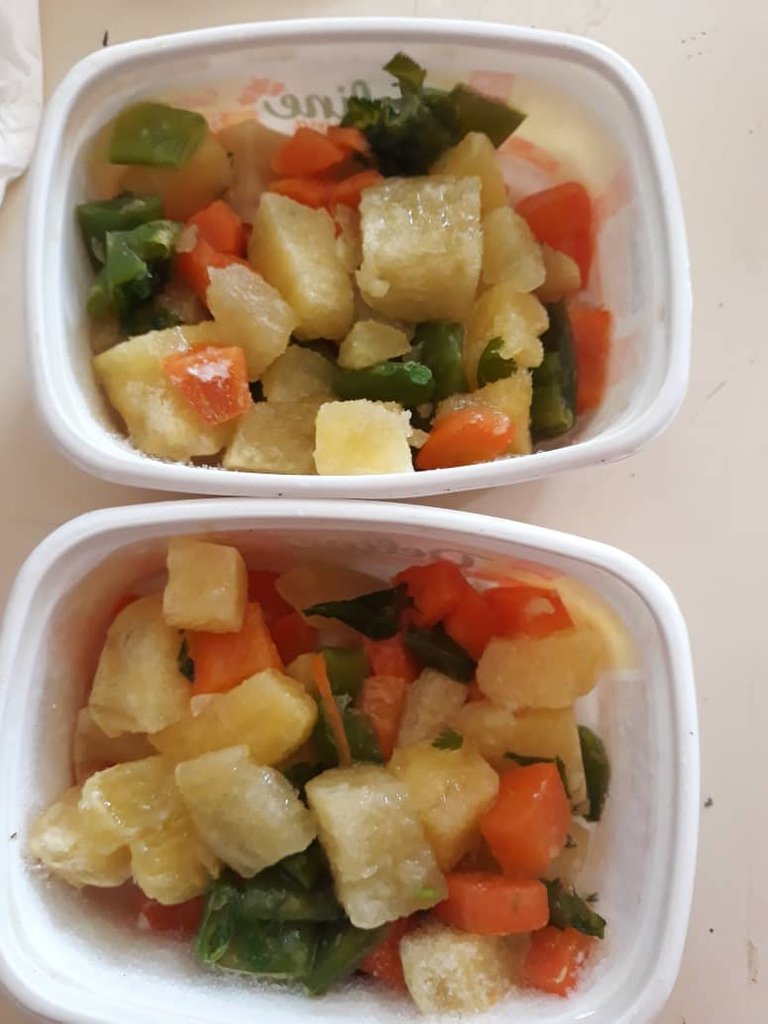 ---
3.- Desmenuzamos el pollo agregamos las papas, zanahorias, vainitas.
3.- Shred the chicken, add the potatoes, carrots and beans.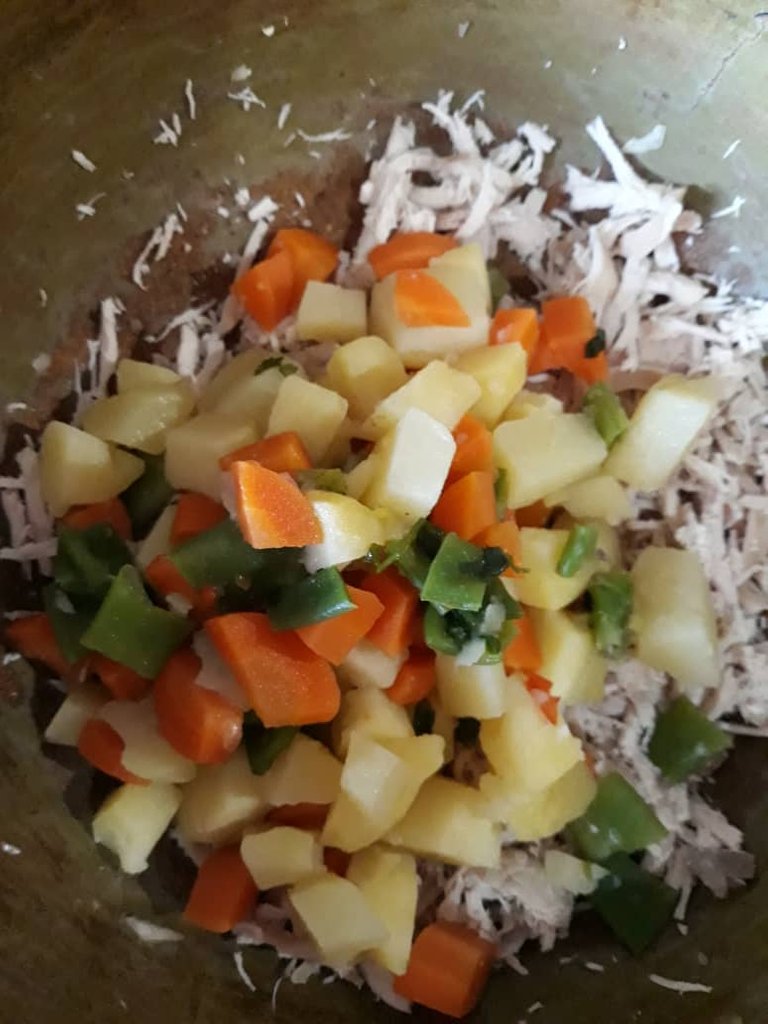 ---
4.- Incorporamos el aguacate, sal, pimienta y mayonesa, mezclamos bien y reservamos en la nevera.
4.- Add the avocado, salt, pepper and mayonnaise, mix well and set aside in the refrigerator.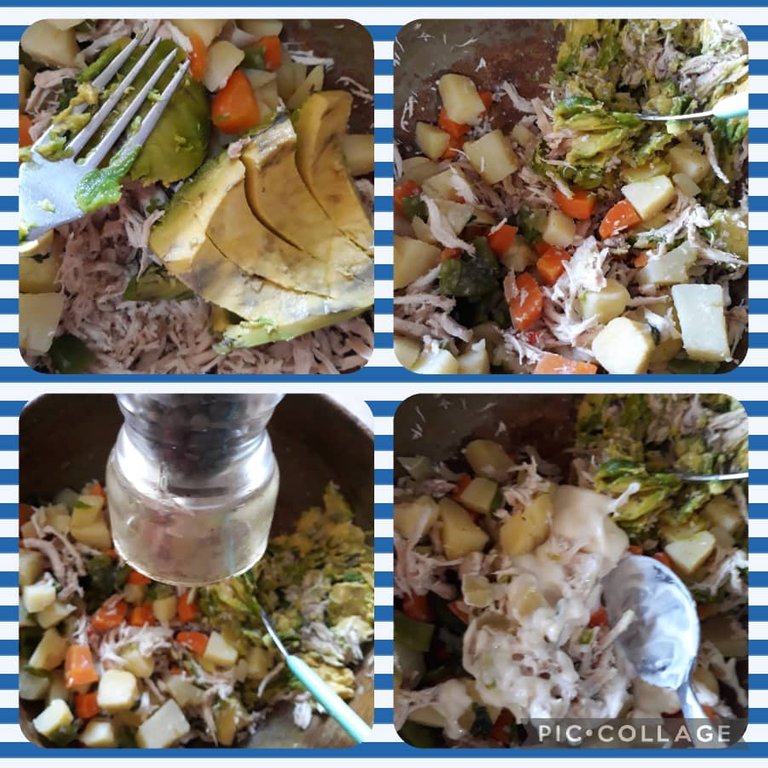 ---
5.- Preparamos las arepas, mezclando harina, agua y sal hasta formar una masa, hacemos las arepas, las colocamos sobre una plancha o budaré caliente,cocinamos por ambos lados y llevamos al horno por un rato.
5.- Prepare the arepas, mixing flour, water and salt to form a dough, make the arepas, place them on a hot griddle or budaré, cook on both sides and bake in the oven for a while.
---
6.- Abrrimos las arepas, rellenamos y disfrutamos😋
6.- Open the arepas, fill and enjoy😋.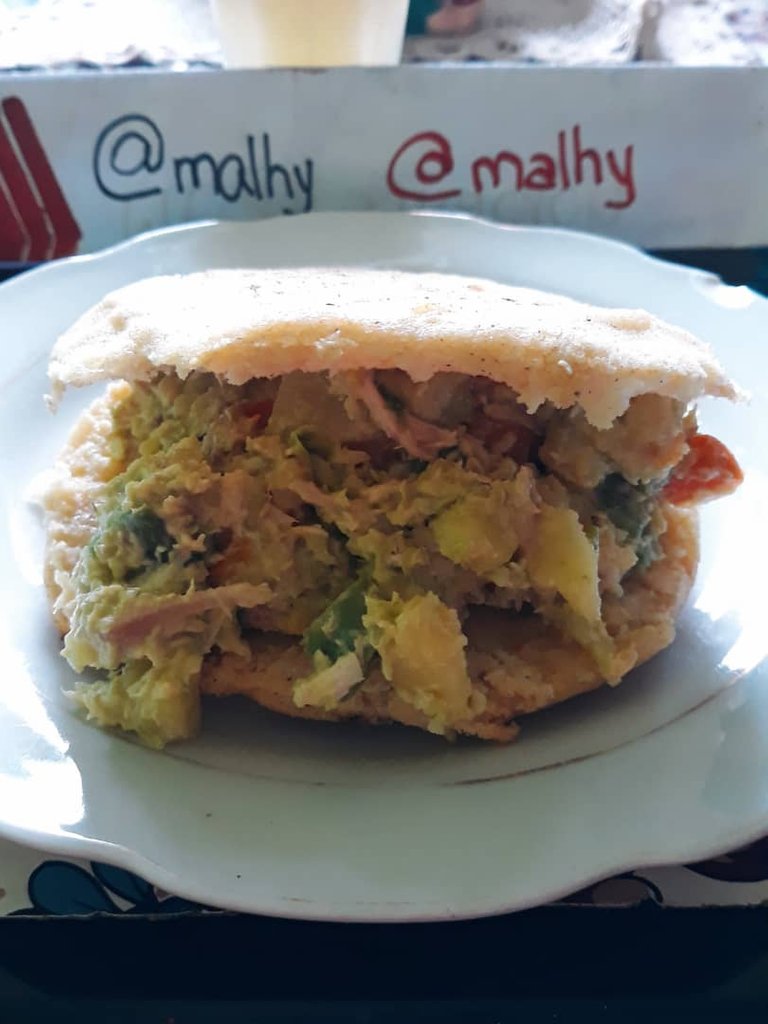 ---
| Fotografía | Traductor |
| --- | --- |
| Samsung J5 Pro | DeepL.com |
---
---