Blockchain Education: The Importance Of Interoperability

Blockchain Education: The Importance Of Interoperability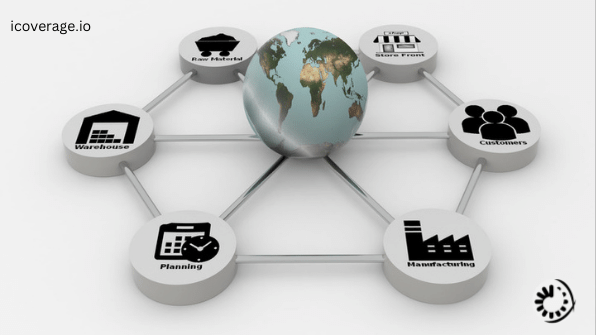 The world of the internet is taking a major shift and we're seeing technologies stand to reshape our economy, businesses are migrating or building parallel frameworks to allow them to establish a user base on the distributed ledger, and the numbers on daily involvement and application developments are seeing an increase.
This is a real-time revolution and we're quite opportune to be early users of this technology, and as network participants, this means we're the beta tested to gear this ecosystem for mass adoption.
I have a very small circle of friends, I don't get to talk about cryptocurrency and blockchain to alot of people, however, I do convert that time into learning how it works and making sure I follow the developing process of it.
Interoperability as a network focus
User experience is an important aspect of any business or application, this specifically rings in my head each time I look at icoverage, and I think of what would make it better. The idea is to ensure it's actually fit to serve a larger audience than it currently has.
Similarly, every network has to play around with this idea but at the same time take it seriously. The thinnest thing in the world is a human's patients, the vast majority will close a lagging app when it's not even been a minute.
That's how thin it is, this is why every business has to ensure that user patience is not sacrificed each time there's an attempt of usage.
Related: What is VechainThor? - partially centralized yet feature-packed blockchain for businesses
Interoperability here refers to the ability to seamlessly communicate with other services at ease. We're seeing lots of cryptocurrency projects make an effort to ensure cross-chain communication is established.
Where it matters - cross-platform value transfer
In order for cryptocurrency and blockchain to be fit for mass adoption, the ease of value transfer should not be limited to any chain, this is why blockchain interoperability is an important layer 1 function.
Typically, the easy cross-network transfer of value aids businesses to easily communicate with multiple blockchains and offer cross-platform products in a single view, it's like displaying contents from other networks on a different network, if the underlying technologies do not support this, interoperability cannot be attained as the current system cannot communicate with the other.
Decentralized applications, blockchain tools, and whatever is built on the distributed ledger would require an environment that is by design capable of handling these calls. The future of blockchain businesses is dependent on many things including interoperability, setups or companies will be able to carry out operations better with a compatible technology rather than a restrictive one.
When we look at e-commerce companies, for example, building on blockchains that are interoperable with a vast number of networks, this typically enables the platform to interact and facilitate payment at ease. So you see that businesses will need a larger scale of networks that are interoperable and major aspects of business building and project developments will require networks that can establish cross-chain communication seamlessly.
Posted Using LeoFinance Beta
---
---