My Creative Process Creating Logos For SPK NETWORK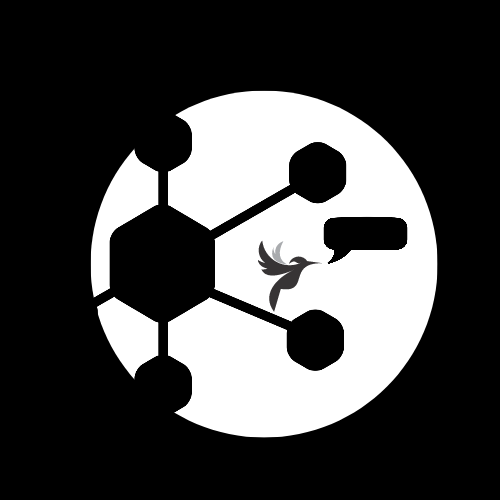 If there's anything I've learnt about logos is that there are not just a bunch of items displayed in whatever frames, but more like a representation of a specific brand and it's purpose.
I mean when you look at top brands, especially the tech industry, you'd realise that there's always a feeling that comes with their brand identities, it's like seeing a Toyota logo, and immediately your brain goes; "that's Toyota, a car company", why? Because the logo represents well, and it sticks.
Having this in mind aids in picking the right items to represent your brand, so at this point, I'd just love to give a shout out to this YouTuber, with this video of which I followed up to learn some valuable tips on creating a logo.
Let's explore my process, shall we?
SPK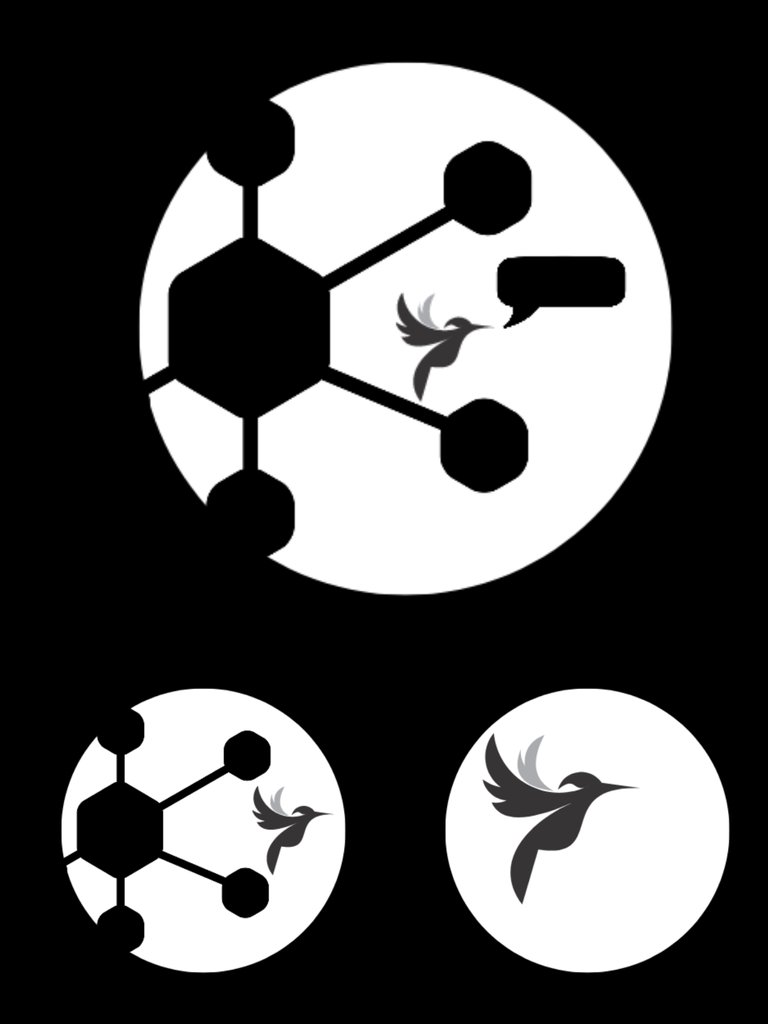 Like I said, a logo is a brand representation, so while trying to pick one, you have to consider what the brand is all about, and in this context, where looking at a protocol that allows for networking on a decentralised social graph.
I must say that SPK LOGO was the hardest one to work on, while I'm not sure how everyone would view it, one thing is certain, I've managed to put together informations from my "mind map" more on that later
So, to figure out what my logo should look like, I had to consider this factors, which are more like the products am trying to market. It's much easier to get the recognition when your branding says a lot about your services, so yes, the product matters.
Mind Map!
Yes, this is basically a collection of words representing "Items" which collectively defines my brand's services or company's products. I initially wrote them down to help me focus on what I want to create.
With SPK, my mind map consists of three things;
Networking
Freedom
Contents
Contents; via text or speech, wheres it was deemed by me to represent this with an something that somewhat defines "text and speech" thus the item representing a text message.
Networking; what best defines networking in crypto space than separate pieces of information called "blocks" coming together? That's what I thought, and pretty much many would too! This births the idea of attaching the blocks connected by poles.
Freedom; I think by now it's obvious why the bird is there? Right?. A bird is always a symbol of freedom, and in here, it represents nothing else but that as well. The speak network is censorship resistance, thus the thoughts of selling the "freedom" idea via the SPK LOGO.
All these coming together, we have a logo that not only makes up a bunch of items, but represents the services of this platform.
BROCA
Broca as we know is a gas token, I actually took myself by surprise when I was able to create a logo that looks like what I imagined(even though I'm not sure what it was,hehe), from objects that I couldn't imagine. The idea is to represent gas, and gas in crypto space is a transaction cost, thus the inevitable touch of flame right?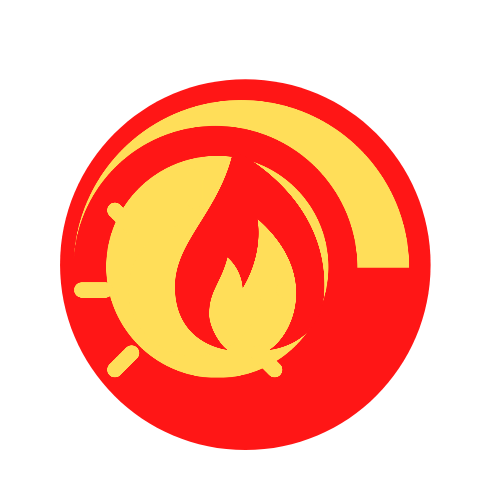 The process of creating this was totally random, with the intention to just get a flame fixed in somewhere, and this happened, let be show you all the previous stages of it.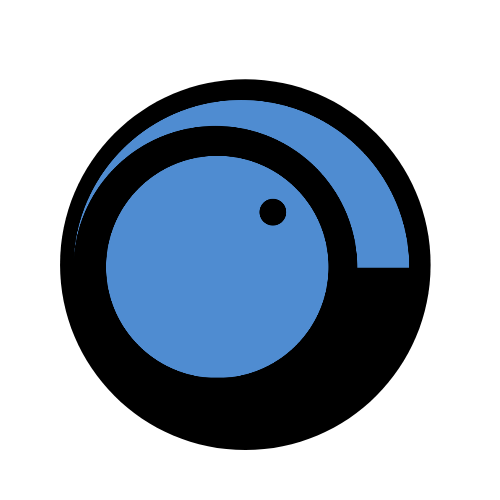 It was initially blue and black as seen, and that's clearly a sound button design, so it was totally random.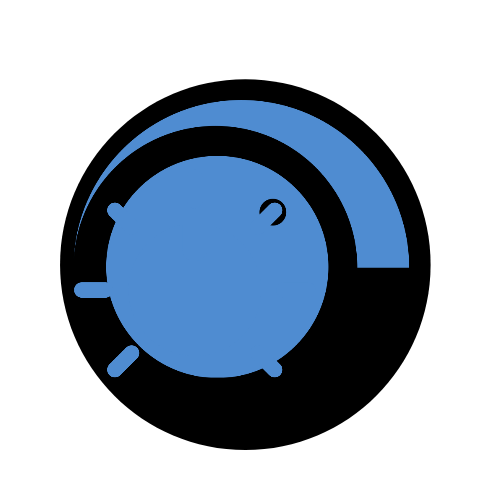 Apparently, I managed to pull in another item that represents a sound, fixed it in there and got this...
here comes the flame...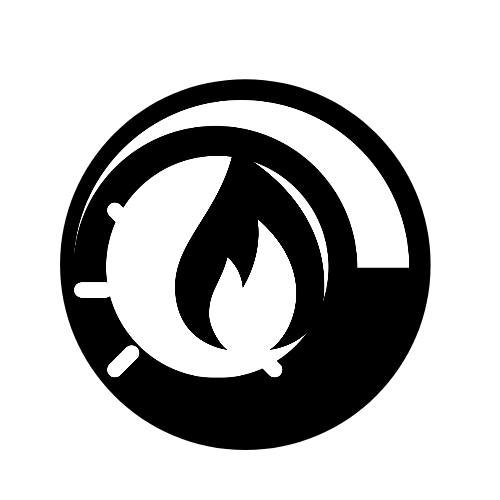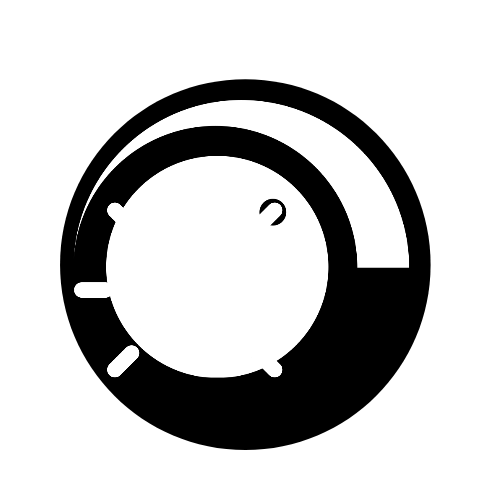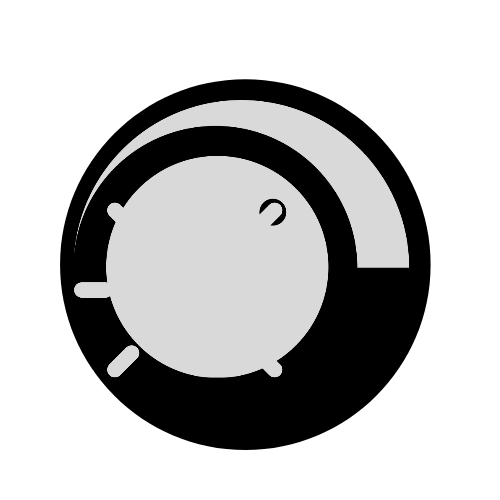 Yes! I had to change the colours while trying this part out, and I got all that. I immediately fell in love with this one to be honest, I think I love how it turned out, but at this stage I knew it wasn't finished, so I had to make it look like gas indeed, or close enough right?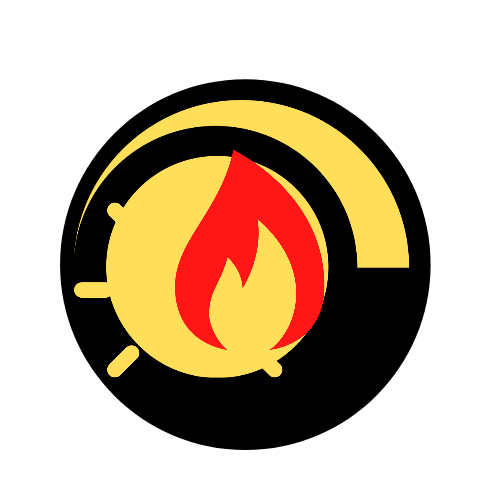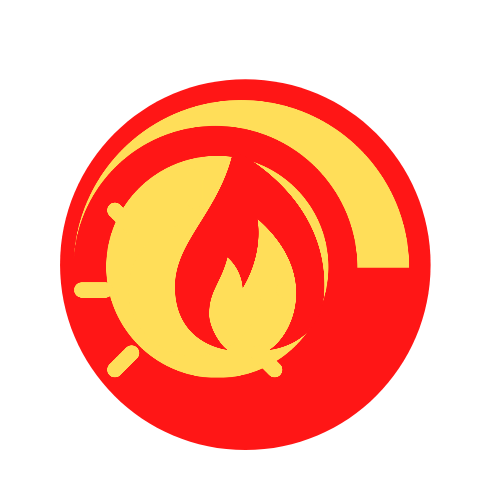 LARYNX
How can I create something that says LARYNX?

The name made it difficult to find the inspiration, however, the "purpose" of this token gave it a spark. Before I forget to mention, as seen in my previous designs, you'd realise that none of them carries a name tag on the logo, that's solely because a good logo doesn't really need the name boldly writing for it to stand out and represent it's purpose!

That said, it was difficult creating this one without bringing in the name, the name here was a superpower considering one "item"(which can of course be modified if needed)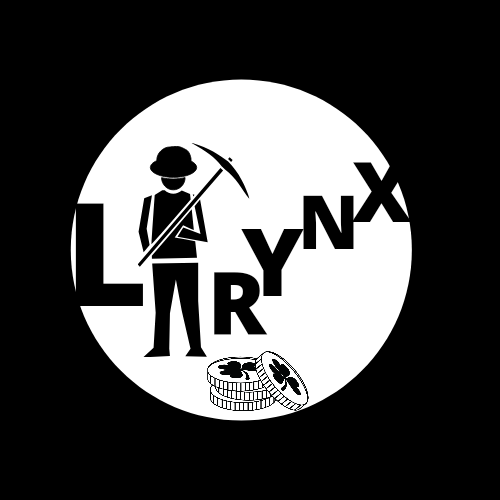 A miner and his coins, hehe, presenting larynx to you.

The man in there sends a message which is "mining" and the coins sends another message which is "crypto?, sort of" which is the product of its work, while the name larynx gives it an Identity. This was somewhat the easiest to create amongst all, and the process look this this;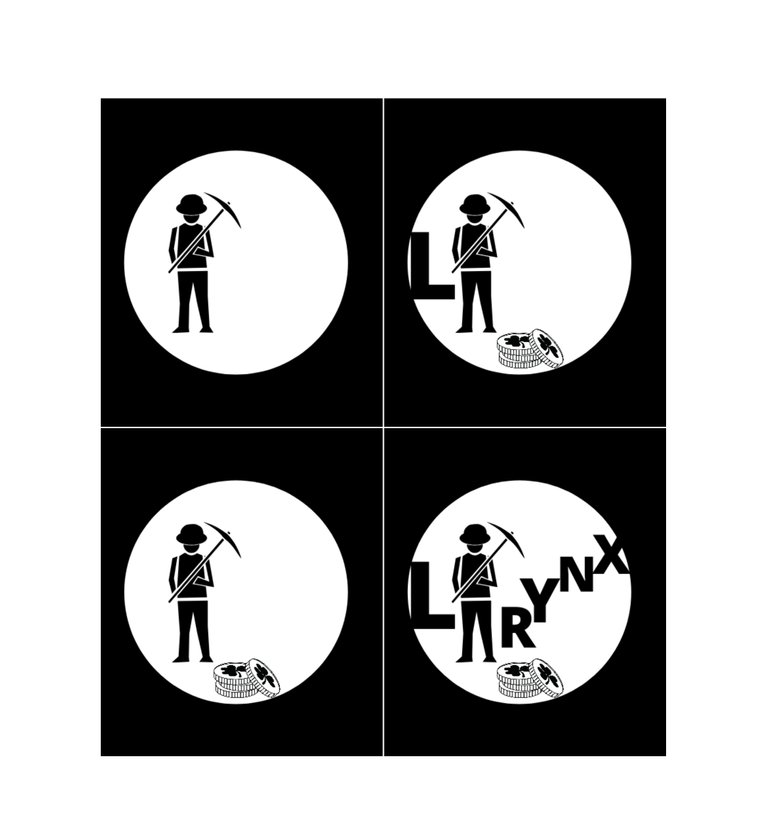 If you wish to see what my previous attempts to create these logos, there's something with SPK, as though I've mentioned that it was the most difficult, so my previous attempts looks this;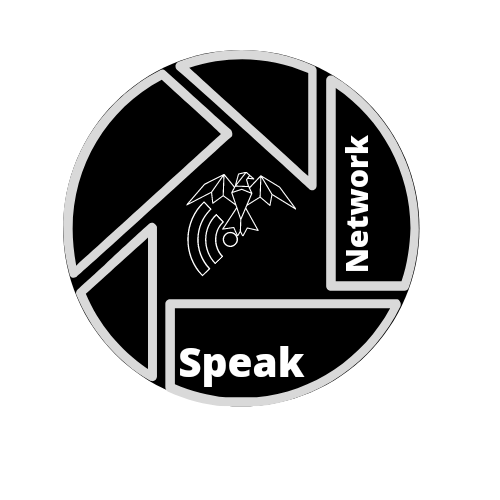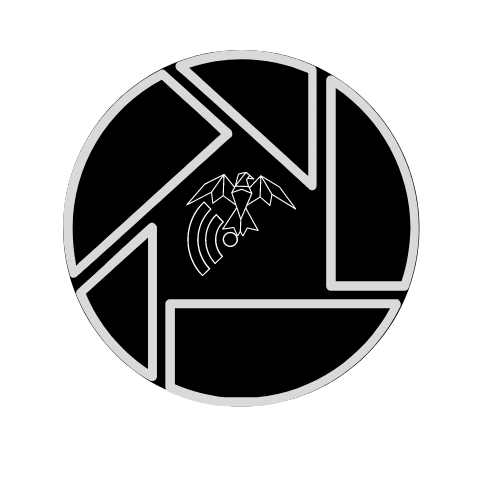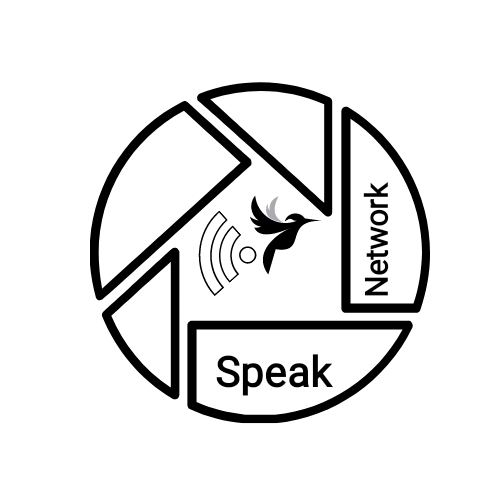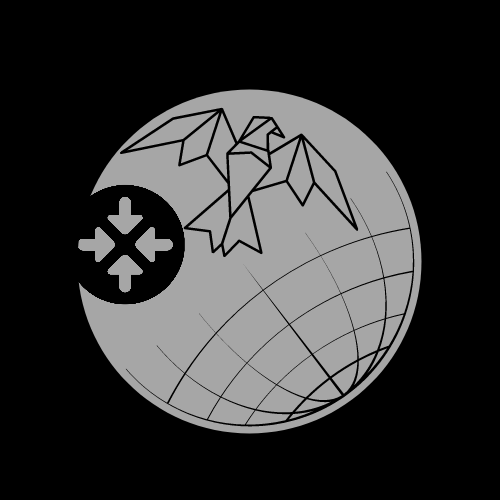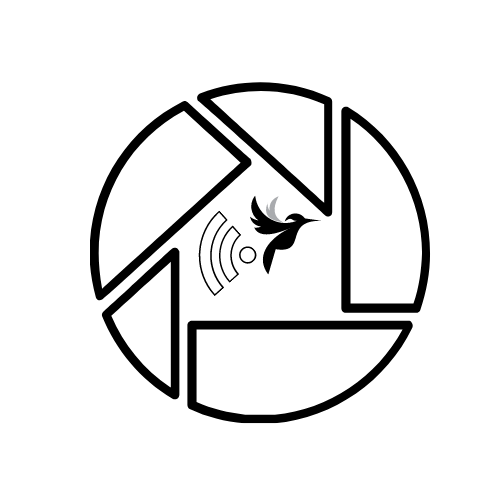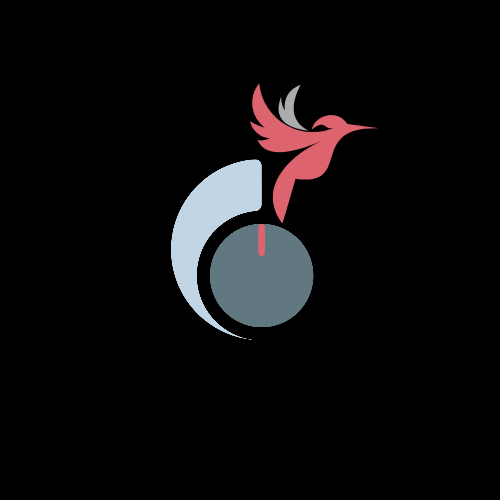 The last one is crazy, I know 😏

All logos designed using canva pro
---
---