RE: Noise.app is STILL awesome!

You are viewing a single comment's thread:
Hello Jhon @beststart :
Noise is excellent, the work that Simon and the whole team have done is very good.
Did you know that you can receive all the tips you receive in noise.app directly on Hive Engine? You just have to click where it says deposit, select the bitcoin cash option, copy the address and paste it directly into the configuration part of your account from noise.app, in this way you will directly receive all the tips that are sent to you, directly to hive engine, to your account.
Once there, go to tribaldex, hive engine or leo finance (the dex of your choice) and you will be able to see the swap.bch in your account, which you can then convert to hive or whatever you want.
I've been doing it forever and it's great, fast and safe, best of all, you have everything here, on the hive block chain, under your control.
Bet you didn't know about this. Hope this can help you.
I'm Microrelatos at noise.app.
Below in the image you can see where the arrows indicate how you can deposit.
It is from tribaldex, but in hive engine there is the option of deposits in bch too.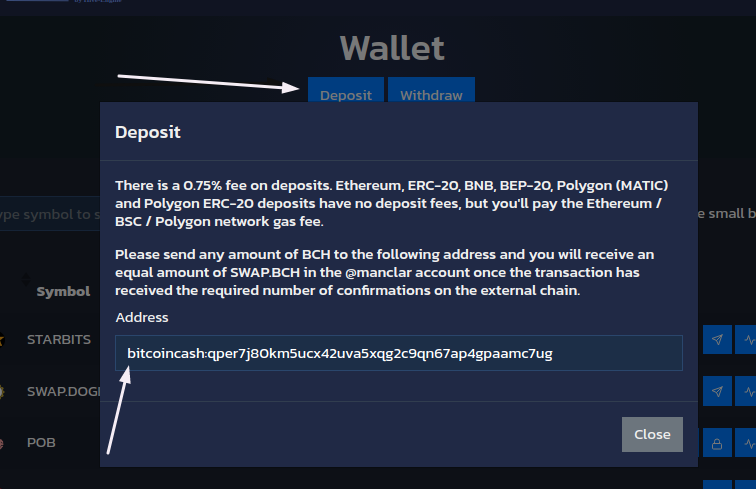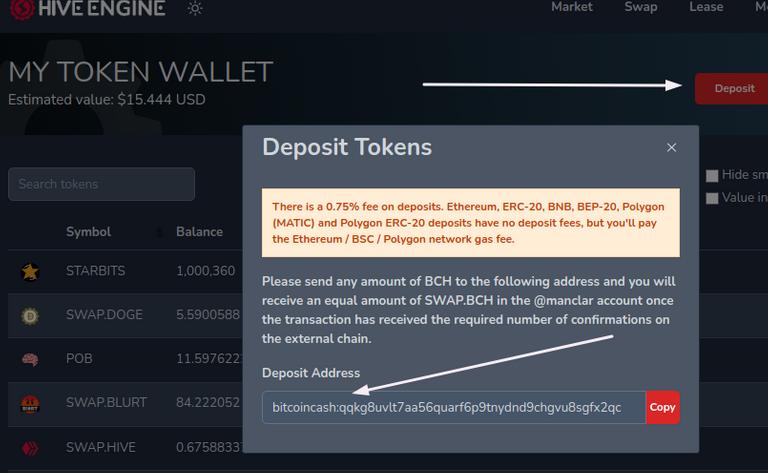 ---
---