Drop Your Pride To Go Far In Life
One thing about we human is that we are design to continue learning. Learning is part of our creation and nature and that's why from the birth of any human, he/she begins to learn even till he gives up the ghost
One thing about learning is that it opens your eye to realise what you don't know. Majorly learning new things and if not new thing but learning it in a new way and direction.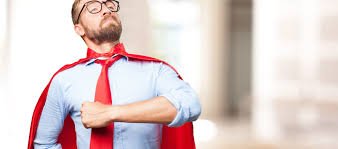 But one major factor or should I say obstacles that always cripple the learning process in any human is that the high level of pride
Pride has many definition but in this context, the pride I am talking about is they believe of always superior and not ready to accept inferior in order to learn.
As much as some may want to package pride to in order to make it look good. Pride to an extent is bad. Pride limit your learning process, limit your knowledge realisation and generally limit your human development.
I always say this, if you want to go far in life. Reduce or even drop down your pride because during the journey of you going far in life. You will be faced with some circumstances or situations which will definitely need you to be humble in order to learn new things, new ideas, new ways which will overall aid and keep you pushing to get to the top.
If you truly want to get to the top, lower your pride. Pride hinders one from getting to the top irrespective of the categories of life you find yourself.
Perhaps you are aiming to get to the top at let me say academic, there will and there are definitely some things you will not know which you need to learn from people. And tell me, if you are proud, it will be very difficult to accept learning from others because you will always want to believe yours is the superiority which is not so everytime.
Sometimes you need to stay humble in order to go far. You need to lower your pride in order to go far.
I will be waiting for your contribution in the comment section below....
Thank you for stopping by to read my article.
If you actually like what you see😃😄😉,watch📷📺📸 and read📖📋 I would equally be grateful for an upvote♥️⚡ a very cool comment under my comment box or a reblog 🌀😏 for everyone to see ... and perhaps maybe you would like to follow me for more of my Post to show on your own feeds. Don't miss any of my Post.🔝. Special thanks to all who put big smiles on my face with Auto Upvote for always being supportive to me 💞💯.
---
---