Why we all can't be successful in LIFE??
In this life as a human being, we find ourselves in a circle of people filled with Ambitious people.
You see different people imagining and working towards to be successful. Successful in different area people always inspire to be.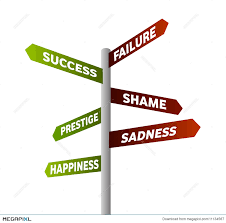 We see some desiring to be successful in academic, finance, health, politics and many more and quite all right this are all normal and what is necessity of humans.
Humans as a creature are created to be successful. The mandate God gave to human all over the world is filled the world and dominate the world. Another phrase for dominating is to be successful in the world.
Because I quite imagine how can one dominate the world if that person is not successful in the area or the field he or she want to dominate in the world.
But we see that at the end of the day, not everbody really get to hit that potential. Not actually I am cursing buts something now norms.
You see two friends growing up together as a kid both aspiring to be successful in life but come to look at them after ten years or twenty years, we discovered either one of them get to be successful, none got successful or both been successful.
But actually where I am going today now is why do you think all of us can't be successful in life. We all dream and desire each day to be regarded as a successful man or woman but at the end of the day, only few of us eventually hit that top status of been regarded as successful.
Now I begin to imagine. Why do you think not all of us are actually successful in life even though we all desire to be successful in life.
I will be waiting for your contribution in the comment section below....
Thank you for stopping by to read my article.
If you actually like what you see😃😄😉,watch📷📺📸 and read📖📋 I would equally be grateful for an upvote♥️⚡ a very cool comment under my comment box or a reblog 🌀😏 for everyone to see ... and perhaps maybe you would like to follow me for more of my Post to show on your own feeds. Don't miss any of my Post.🔝. Special thanks to all who put big smiles on my face with Auto Upvote for always being supportive to me 💞💯.
---
---