New Website Work #1
Hello to you , If you're seeing my post, I hope your day is going well .
Usually, I post photos of nature. Basically, I'm a Computer Science student, I have an interest in Website Designing. Today I'm here to show you my piece of work that I have created recently. Recently I my town Yoga classes started and they said me to create a website for them where they can post their programs and show their specialties. So have created a Basic One Page website for them. The Website stands as "Yognilyam".
There are some pictures of website .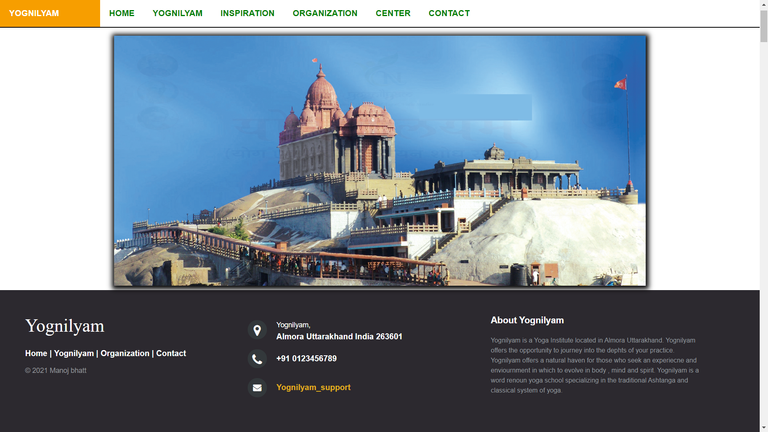 Click the image to see Website.
This is the website of "Yognilyam". Yognilyam is a yoga related website. the url of website is Yognilyam
If you know website designing you can rate my work.
I have used HTML CSS JavaScript and Bootstrap.
---
---
---