Evening Ride
I just finished a 16.878km cycling that lasted about 0hh:48mm:51ss !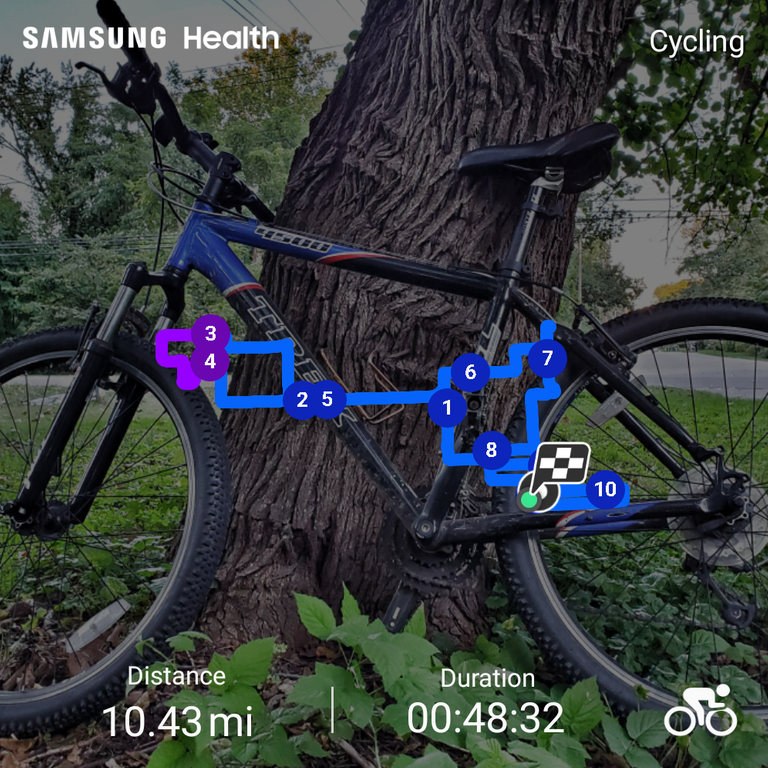 With parkrun only 5 km in the morning, I thought I could do some biking in the afternoon to get a full day worth of sports. As usual I let the afternoon pass by and I had to rush before nightfall to get at least a few miles. Just about 10 miles, it's not that bad, I will try a bit longer next time, if I manage to start earlier. And the advantage is I could find some nice views of the sunset, like the one below.
As usual. I randomly picked some streets, and of course got kind of lost. That's the reason the route looks a bit strange, with lots of turns and even a couple u-turns when there was no road left to go. That allows to see areas of the neighborhood I didn't know.
Overall, a good complement to the morning run, I hope I can do that more often, on days where I go for short/fast runs. Or at least on running rest days.
By the way, today, I was planning another run, but I might go for an easy hike with a friend instead. In that case, next run will be Monday only. Till then, keep Exhausting!
Check out some detailed info at my EXHAUST page
Join me in testing out EXHAUST!
---
---