[ESP | ENG]😘💚Iniciativa:🌻 Hablemos con el corazón💖 | 😘💚 Initiative: 🌻 from the heart 💖
Saludos a todos, esperando la estén pasando muy bien. Hoy me uno a la Iniciativa creada por la amiga @carmenvmc en la que nos invita a participar y esta se trata de hablar un poco de la nobleza de nuestro corazón💖.
Greetings to all, I hope you are having a great time. Today I join the 💖Initiative created by the friend @carmenvmc who invites us to participate and this is about talking a little of the nobility of our heart.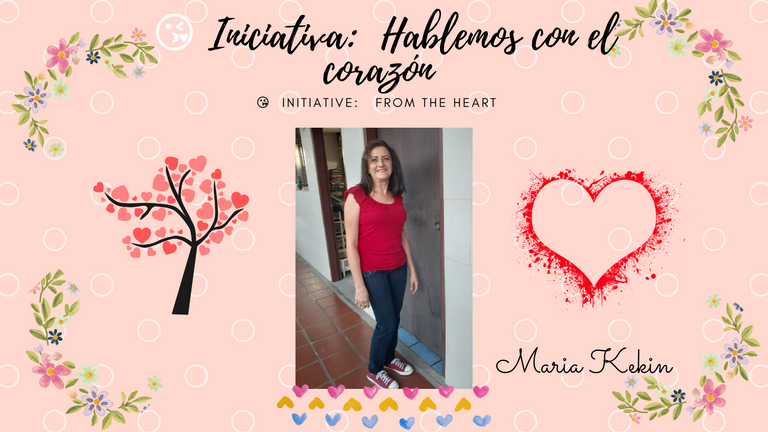 Imagen hecha por mí @mariakekin | Image made by me in Canva

Sin mas preámbulo voy a comenzar con esta bonita iniciativa que me parece muy interesante, ya que a veces no le damos la suficiente importancia al hecho de ser nobles de corazón y por supuesto compartir esa bendición que es muy individual.
Without further ado I will begin with this beautiful initiative that I find very interesting, because sometimes we do not give enough importance to the fact of being noble of heart and of course share that blessing that is very individual.
¡Ahora si comienzo! |Now I'm starting!

¿Cuál fue tu mayor logro?
Los logros que he obtenido no son uno solo, son varios. Ser mejor persona cada día y ayudar a los demás en lo que este a mi alcance. Son esas metas y esos objetivos que uno se traza y que se trabaja sobre ello para que se cumplan o se hagan realidad. Uno de ellos ha sido graduarme en la universidad y obtener mis títulos. Tener mis hijos y verlos ya profesionales. Entre otros logros mas.
What was your greatest achievement?
The achievements I have obtained are not just one, but several. Being a better person every day and helping others in whatever way I can. They are those goals and objectives that you set for yourself and work on them so that they are fulfilled or become a reality. One of them has been to graduate from college and get my degrees. Having my children and seeing them become professionals. Among other achievements.

¿Cuál persona es tu amuleto de la suerte?
Realmente no tengo amuletos de la suerte, ya que no creo en la suerte. Creo en el éxito y eso se logra trabajando sobre ello.
Which person is your lucky charm?
I don't really have any lucky charms, as I don't believe in luck. I believe in success and that is achieved by working on it.

¿Háblanos un poco de esa persona favorita?
No tengo favoritismo por ningún hijo ya que para mi los don son mis favoritos. Ellos me han enseñado a ser madre y padre a la vez. Me han hecho crecer como persona y madre-padre.
Tell us a little bit about your favorite person?
I don't have favoritism for any child because for me, the dons are my favorites. They have taught me to be a mother and a father at the same time. They have made me grow as a person and as a mother-father.

¿Háblanos de tus defectos y que has hecho para mejorarlo?
Todos tenemos defectos, en realidad nadie es perfecto. Creo que somos personas Mejorables en todos los aspectos de la vida físico, mental y socialmente. Por mi parte he buscado las herramientas necesarias a través de cursos de superación personal así como tambien las enseñanzas que nos dan las personas que tenemos a nuestro alrededor.
Tell us about your flaws and what have you done to improve them?
We all have flaws, in reality no one is perfect. I believe that we are improvable people in all aspects of life physically, mentally and socially. For my part I have sought the necessary tools through self-improvement courses as well as the teachings that give us the people we have around us.

¿Amas realmente a tu familia?
Claro que si quiero a mi familia por encima de todo. A mis amigos que tambien son parte de mi familia. La familia es mi base, es mi fortaleza es todo. En esta recibí mis principios y valores y la educación fundamental para ser lo que soy hoy en día, una mujer madura, educada , llena de principios, valores y profesional en si una persona integra.
Do you really love your family?
Of course I love my family above all else. My friends are also part of my family. Family is my foundation, my strength, my everything. In this family I received my principles and values and the fundamental education to be what I am today, a mature, educated woman, full of principles, values and professional and an integrated person.

Esta es mi participación en esta iniciativa, en esta ocasión voy a invitar a @keritroberts y a todas las personas que quieran unirse.
This is my participation in this initiative, this time I will invite @keritroberts and all the people who want to join.


Muchas gracias por visitar y leer mi blog, será hasta la próxima entrega.
Thank you very much for visiting and reading my blog will be until the next installment

.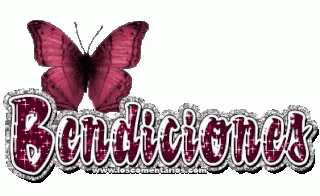 ✂️Separador de Texto | Text Separator
📸Las fotos fueron tomadas con mi teléfono Samsung A20 |The photos were taken with my Samsung A20 phone
Texto traducido con | Text translated with:
DeepL

---
---