Making beautiful makeup inspired by musical notes 🎼🎵🎶🎼🎶.
Un gran saludo mí hermosa comunidad de @makeuppower un fuerte abrazo inmenso para todos ustedes espero que se encuentren muy bien llenos de muchas bendiciones el día de hoy vengo con un maquillaje inspirado en la música ya que la música es como una fiesta para nuestros sentidos
A big greeting my beautiful community of @makeuppower a big hug for all of you I hope you are very well full of many blessings today I come with a makeup inspired by music because music is like a party for our senses.
---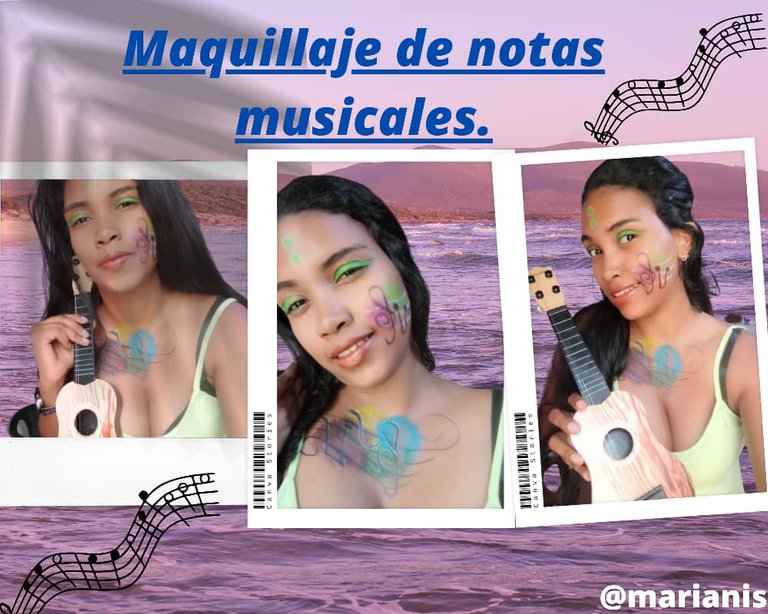 Aunque no todo el mundo lo disfruta igual porque no a todos nos gusta el mismo género musical, cuando escuchamos el género que nos gusta el corazón se nos alegra, a mi me encanta mucho la música y diariamente está en mi vida mientras cocino 👩‍🍳, hago los quehaceres y hasta cuándo hago mis rutinas de ejercicios 🏋️‍♀️💪, me emociono muchísimo al escuchar mis temas favoritos de mis artistas y siento con mucho sentimiento cada palabra de las letras , siempre e pensado que así como nos alimentamos de comida también nos alimentamos con la buena música , aunque existen diferentes tipos de géneros siempre para alguien es agradable un género en específico en el que sus emociones se despiertan al ritmo, yo soy fans de la música romántica y cada letra me apasiona muchísimo al escucharla es por esto que hoy decidí realizarme un maquillaje artístico inspirado en las notas musicales🎶🎵🎼
Although not everyone enjoys it the same because not everyone likes the same genre of music, when we listen to the genre we like our hearts are happy, I love music very much and daily is in my life while I cook 👩🍳, do the chores and even when I do my exercise routines 🏋️♀️💪, I get very excited to hear my favorite songs of my artists and I feel with great feeling every word of the lyrics, I have always thought that just as we feed ourselves with food we also feed ourselves with good music, although there are different types of genres it is always nice for someone a specific genre in which their emotions are awakened to the rhythm, I am a fan of romantic music and each letter makes me very passionate to hear it is why today I decided to make me an artistic makeup inspired by the musical notes🎶🎵🎼.
---
paso 1:

🎶🎵🎼

Empece dibujandome en el pecho la nota musical Sol con un lápiz delineador para ojos color negro y para esto empecé a colocarme un fondo colorido en color azul,morado, verde y amarillo con pintura de tempera.
step 1:

🎶🎵🎼🎵🎼

I started off by drawing on my chest the musical note G with a black eyeliner pencil and for this I started to put on a colorful background in blue,purple, green and yellow with tempera paint.
---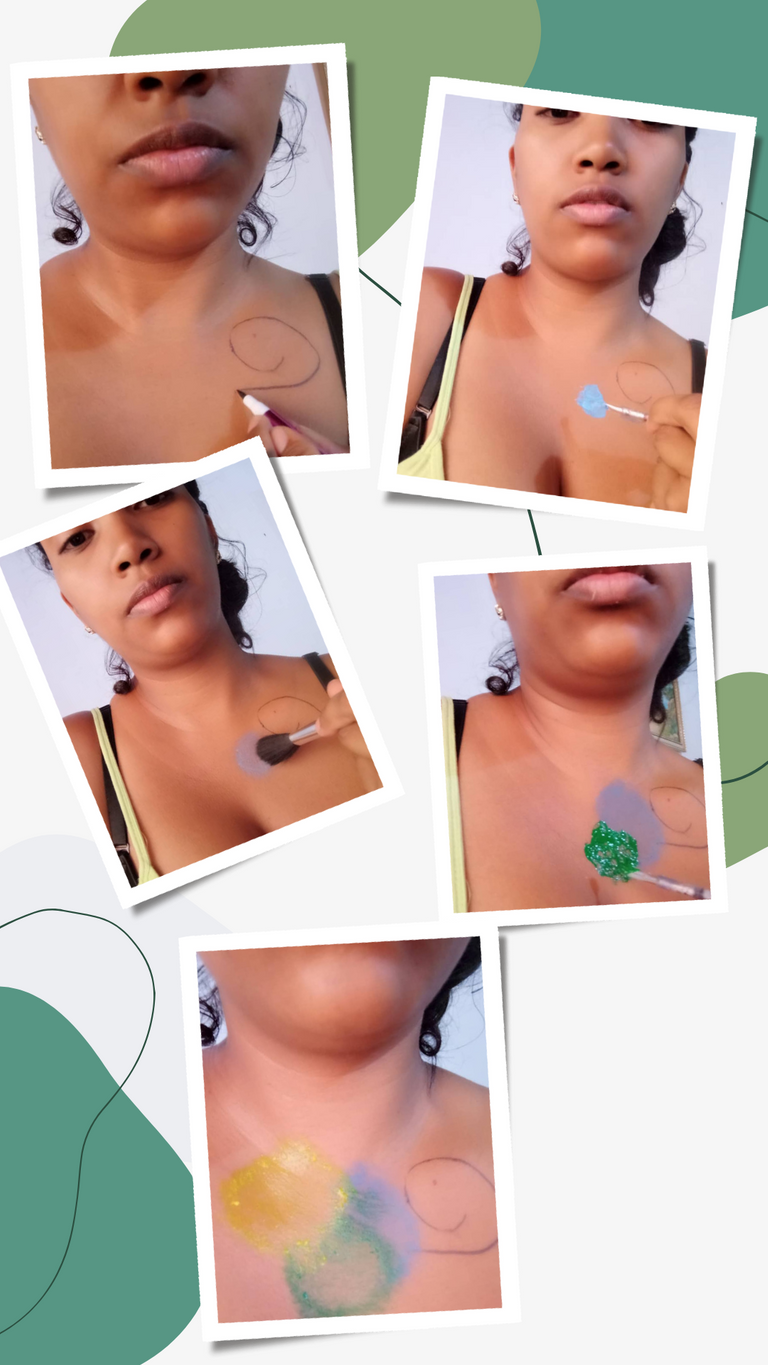 Paso 2:

🎼🎵🎶

Listo mi fondo empecé a dibujar con el delineador de ojos color negro el pentagrama el cual está destinado para escribir en él las notas y signos musicales y dibujé encima del pentagrama la nota musical Sol y varios símbolos musicales.
Step 2:

🎼🎵🎶🎼🎼🎵🎶

Ready my background I started to draw with the eyeliner black color the pentagram which is intended to write on it the musical notes and signs and I drew on top of the pentagram the musical note G and several musical symbols.
---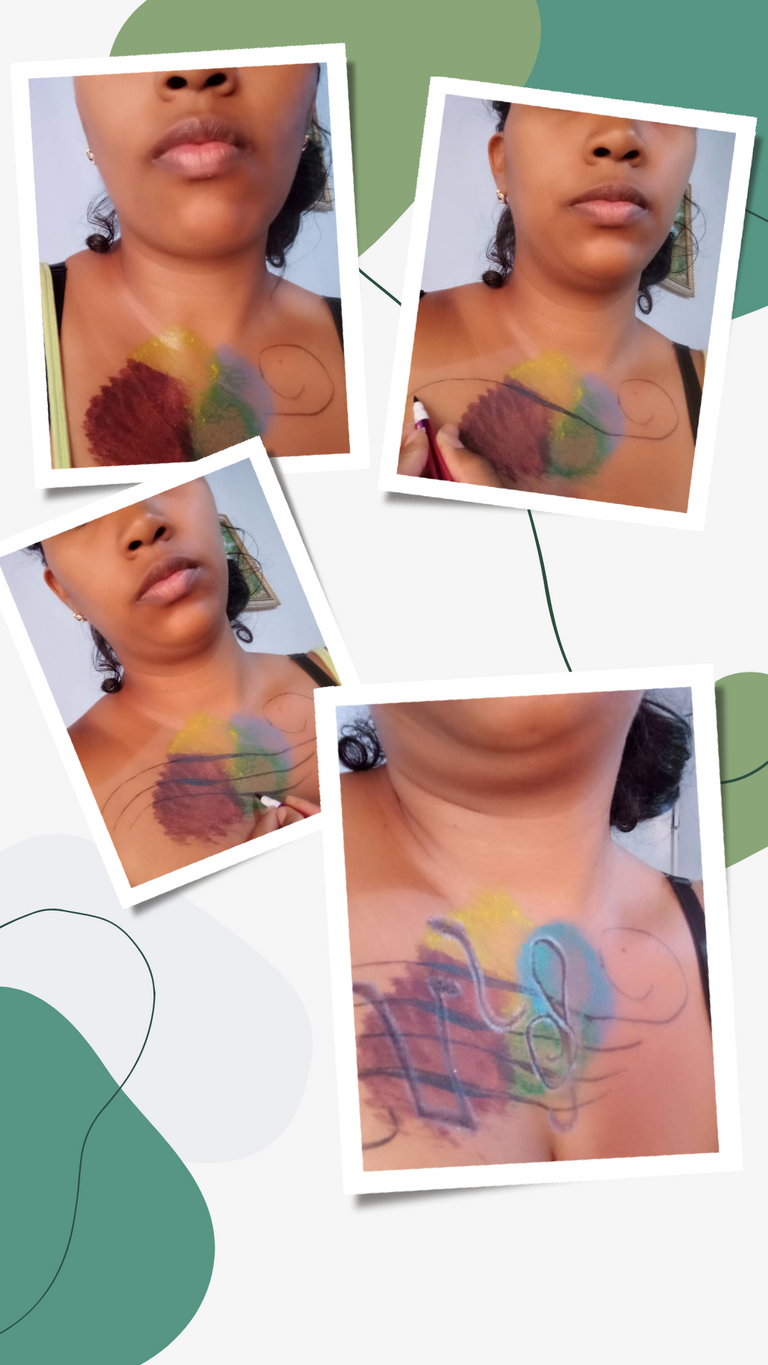 Paso 3:

🎼🎵🎶

Empecé a delinear en mis párpados de los ojos un delineado de color fluorescente verde con un lápiz delineador de ojos y seguido de un borde negro con mi lápiz delineador color negro
Step 3:

🎼🎵🎶.

I started outlining on my eye lids a green fluorescent colored eyeliner with an eyeliner pencil and followed by a black border with my black colored eyeliner pencil
---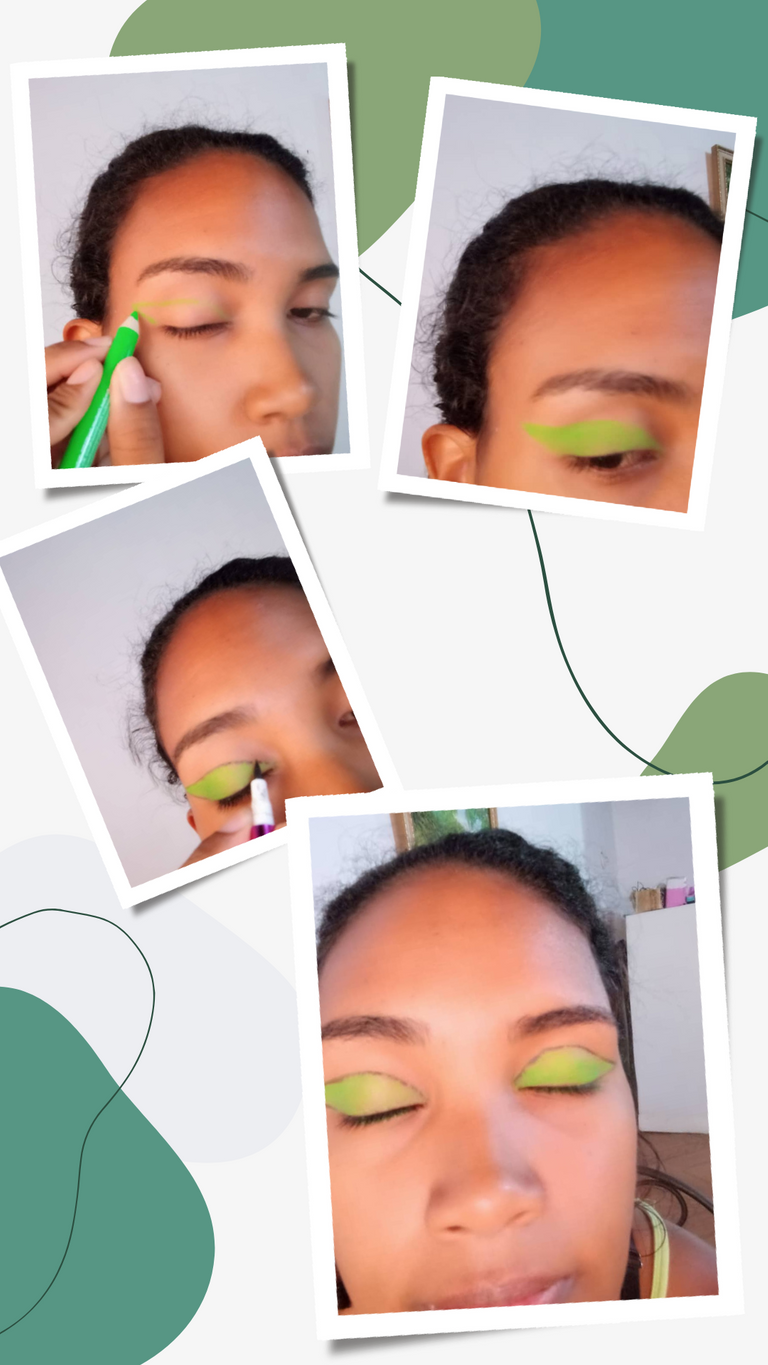 Paso 4:

🎶🎵🎼

Empecé a dibujar en mi cachete el pentagrama colocando un fondo de color verde con rosado y con lápiz delineador de ojos color blanco empecé a dibujar el pentagrama y encima de él las notas musicales.
Step 4:

🎶🎵🎼

I started to draw on my cheek the pentagram by placing a green background with pink and with white eyeliner pencil I started to draw the pentagram and above it the musical notes.
---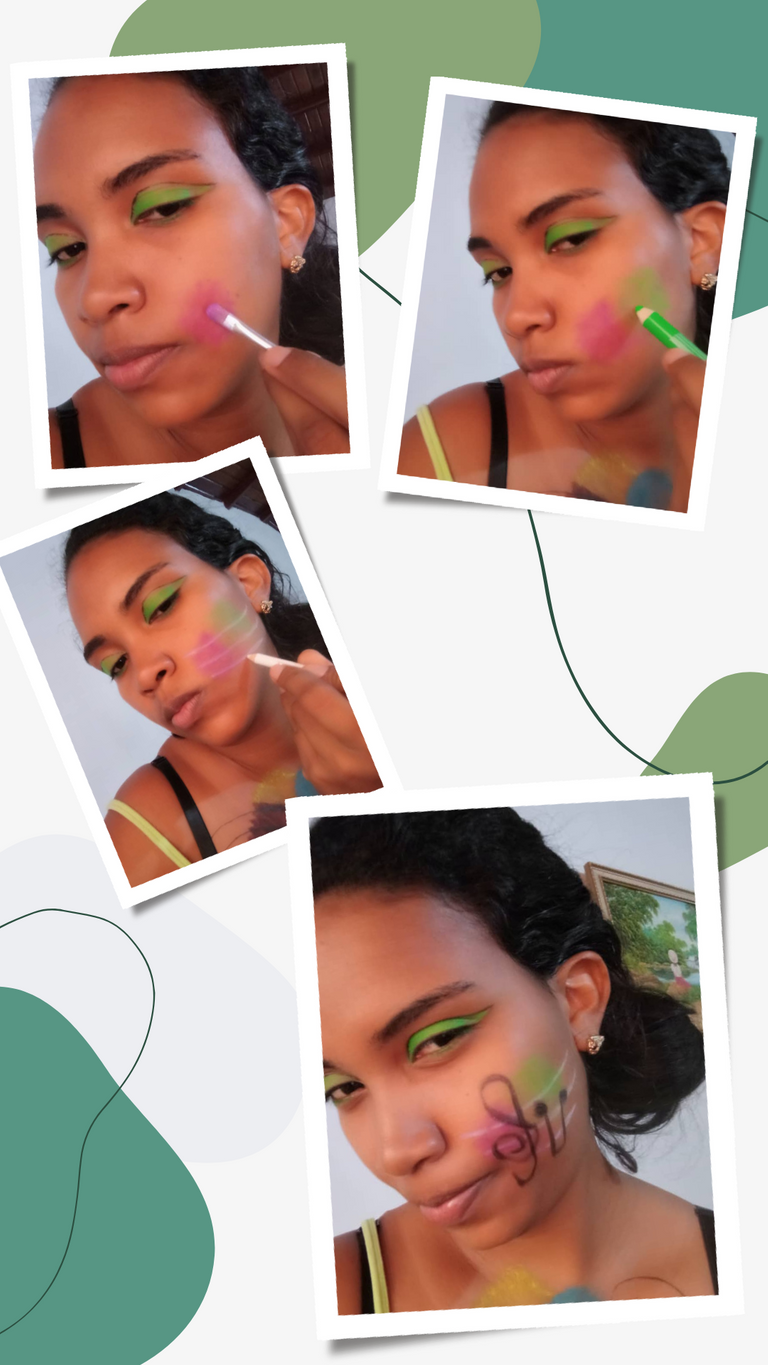 Paso 5:Listo mi máquillaje

🎶🎵🎼
Step 5:Ready my make-up

🎶🎵🎵🎼
---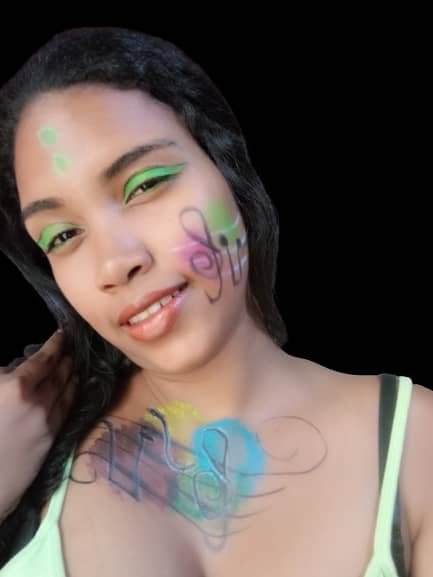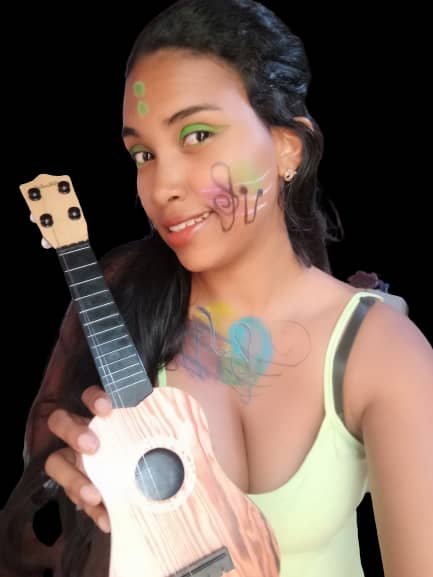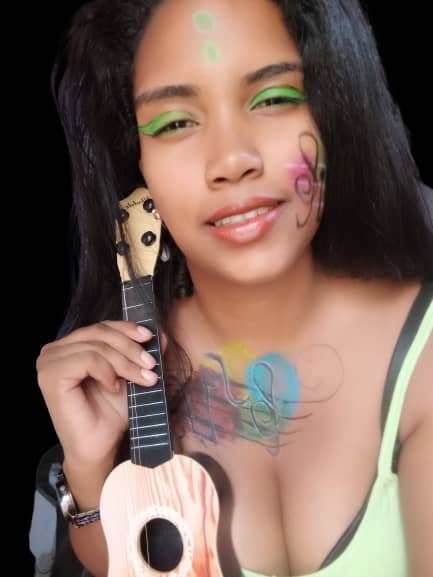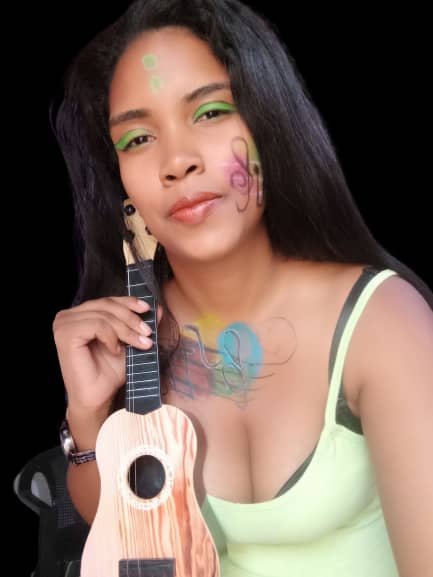 Realizar este maquillaje fue muy divertido y alegre ya que sus colores fluorescentes alegran mi rostro de una manera inigualable el cual me encantó para la sesión de fotos y la disfrute muchísimas ya que me gusta mucho tomarme fotografías 🤭🤭📸🤳 y tomarme fotos con maquillaje de bastante color transmite emociones y convierte la fotografía en deslumbrante así que espero que les guste esta sesión de fotos que tome con muchísimo gusto para ustedes les envío un fuerte abrazo nos vemos en una próxima publicación espero sea de su agrado está publicación.
Doing this makeup was very fun and cheerful because its fluorescent colors brighten my face in a unique way which I loved for the photo shoot and I enjoyed it very much because I love taking pictures 🤭🤭📸🤳 and taking pictures with colorful makeup transmits emotions and makes the picture dazzling so I hope you like this photo shoot that I took with great pleasure for you I send you a big hug see you in a future publication I hope you like this publication.
---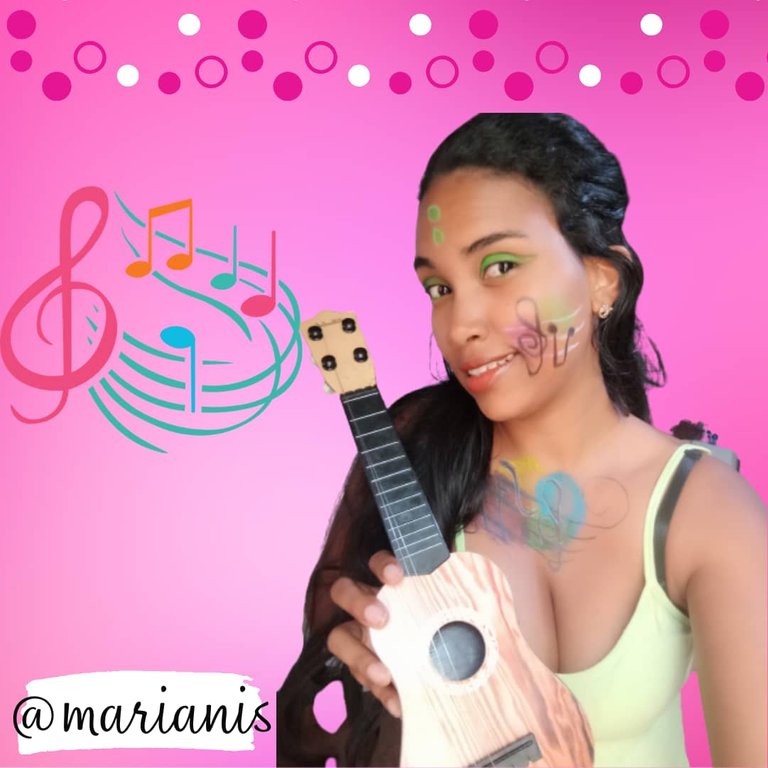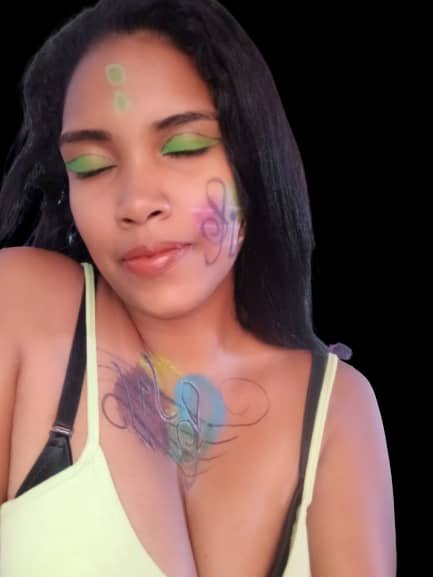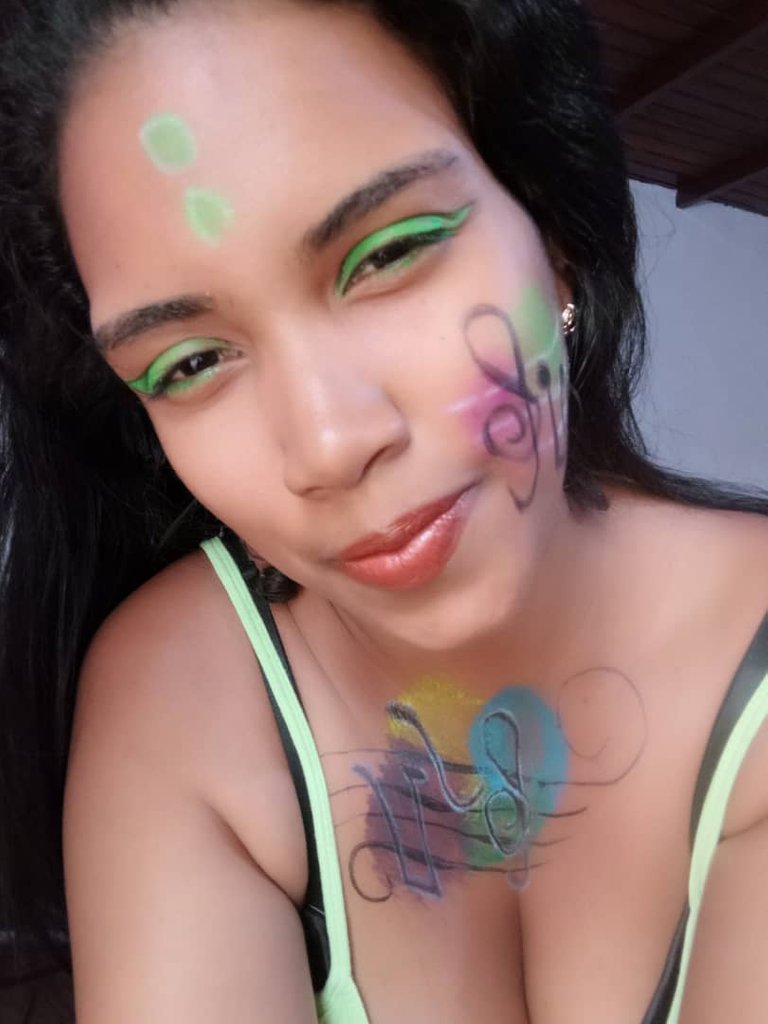 Todo el contenido que se encuentra en esta publicación es amplia-mente original del autor, cualquier duda y recopilación del mismo, deben hacer mención de mi persona.
All the content found in this publication is largely original by the author, any doubt and compilation thereof, must make mention of me.
---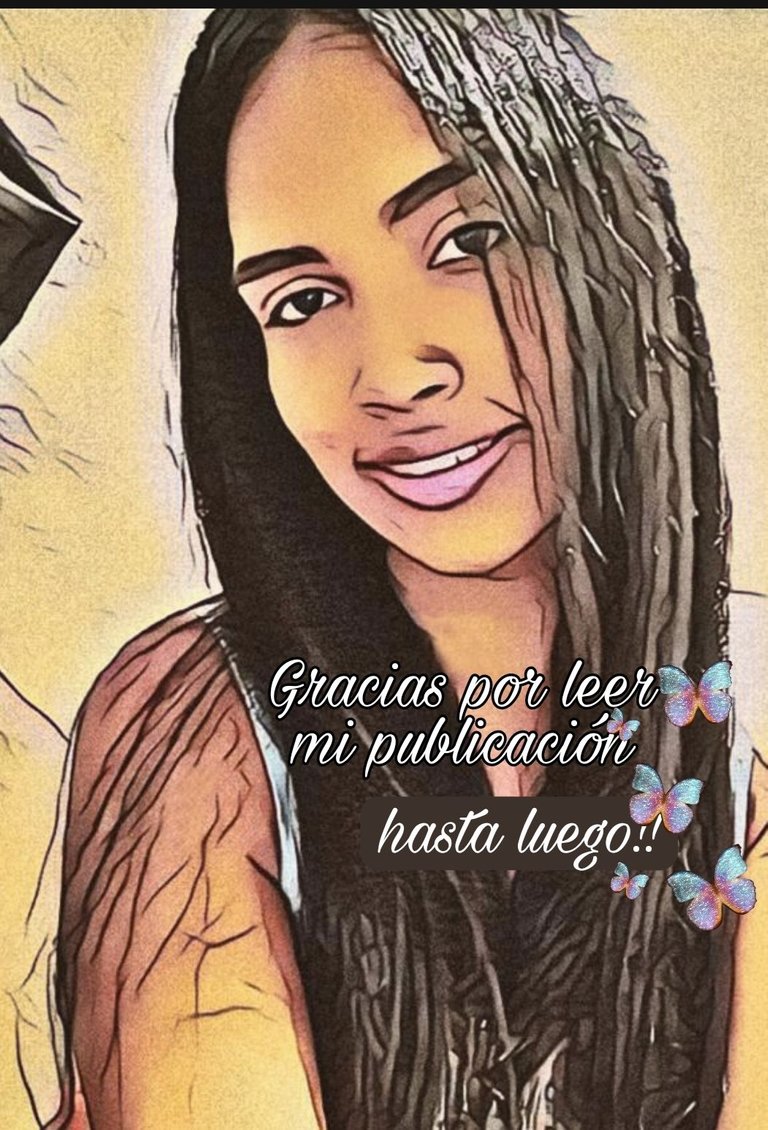 ---
---