[ESP-ENG] A new necklace for Mocca. 😸

---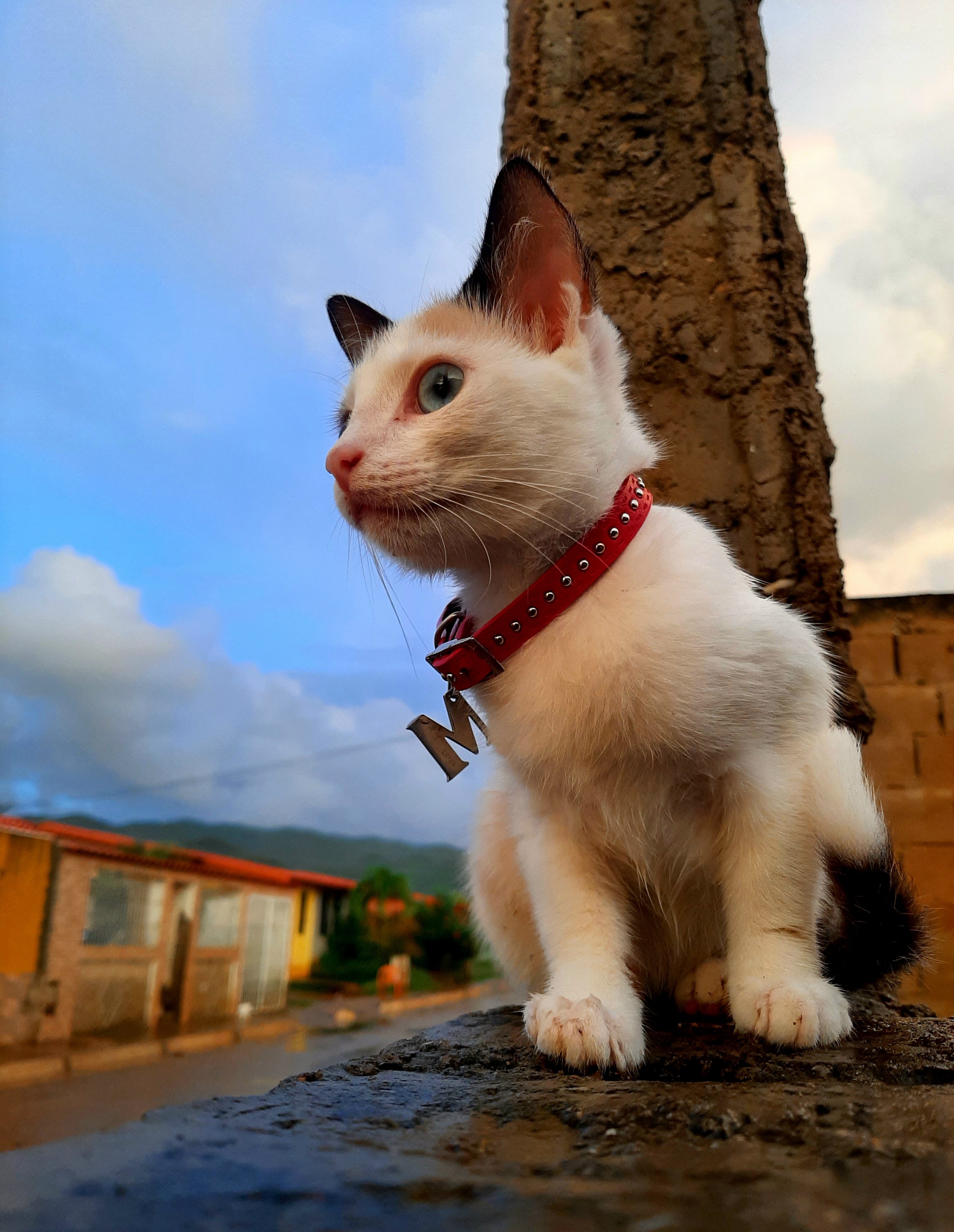 Hola Amigos de Hive Pets. Ando por acá nuevamente para enseñarles a mi linda Mocca, hace poco le compramos un collar y le queda muy muy hermoso 🥺 también quiero mostrarle unas fotos que le hice junto a un pequeño arcoiris, quedaron muy hermosas las fotos así que espero les guste, mi MOCCA sale muy fotogénica.
Hello Friends of Hive Pets. I'm here again to show you my cute Mocca, we recently bought her a necklace and it looks very very beautiful 🥺 I also want to show you some pictures I took with a little rainbow, the pictures are very beautiful so I hope you like them, my MOCCA looks very photogenic.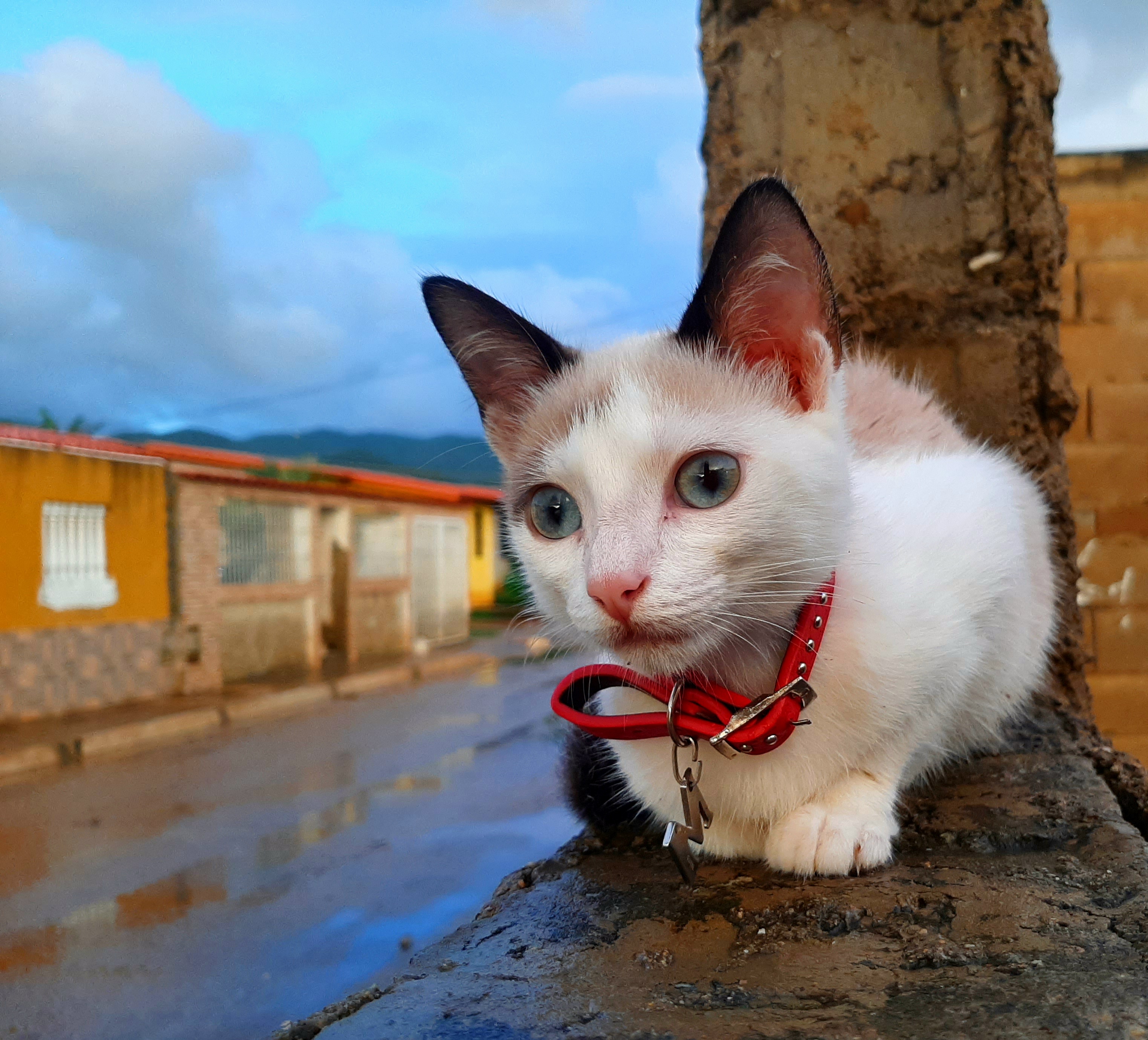 ---
Mocca es una gata bastante traviesa y juguetona, le gusta mucho escalar, hace unos días la encontré subiendo por la mata de papaya hasta llegar a la pared, antes de bajarla le tome una fotografía. Tuve que buscar una silla y montarme para bajarla de ahí. Es que cuando les digo que es tremenda es porque lo es jajaja
Mocca is a very naughty and playful cat, she likes to climb, a few days ago I found her climbing up the papaya bush until she reached the wall, before lowering her down I took a picture of her. I had to find a chair and get on it to bring her down. When I tell you that she is tremendous is because she is hahaha.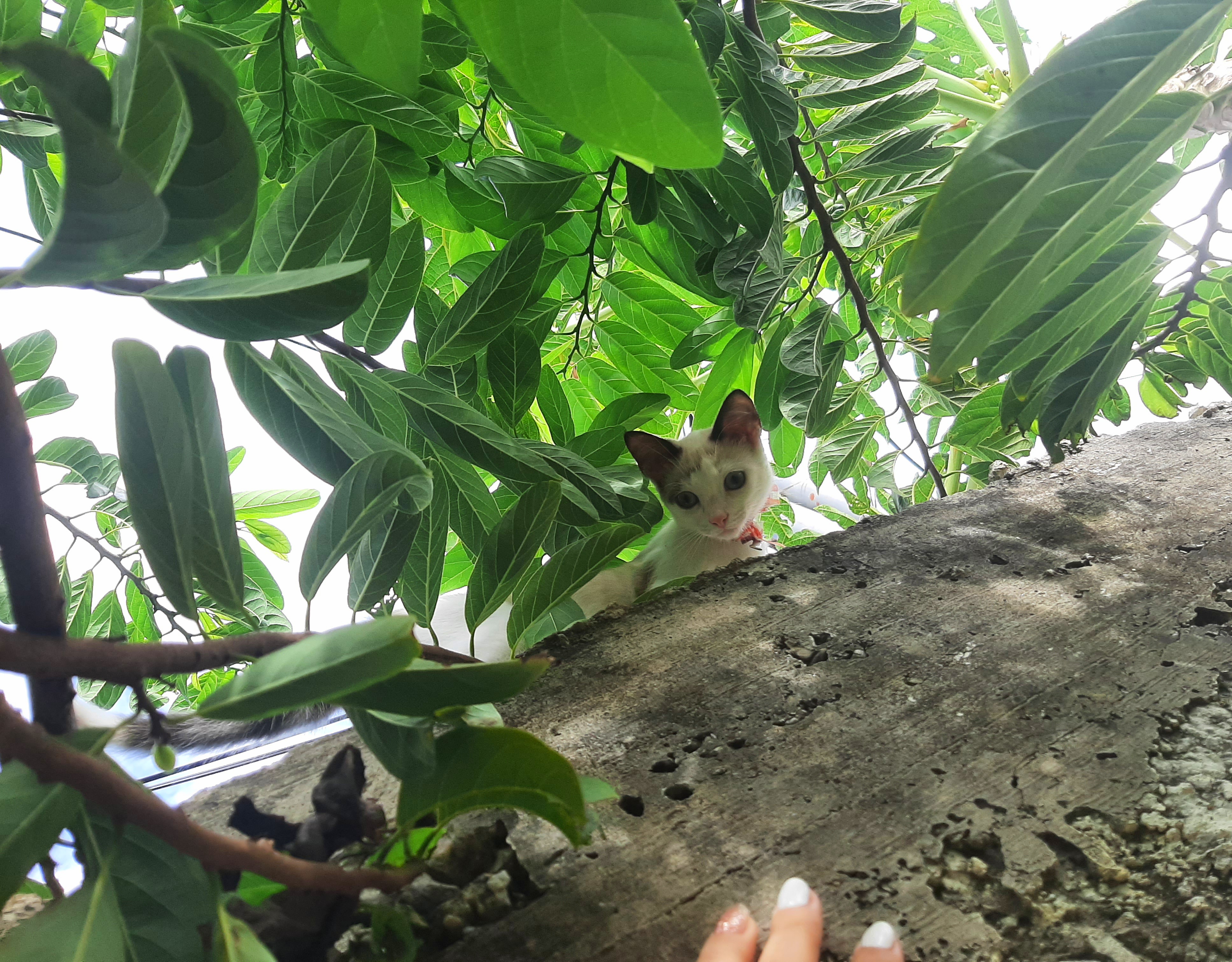 ---
Ella ama mucho cuando llueve, ya que sale a jugar y brincar con la lluvia, tenemos que regañarla para que pase ya que no queremos que se enferme. Primera vez que vemos una gata que le gusta el agua, ah pero cuando le toca bañarse si sale huyendo jajajaja quien la entiende, de verdad esta muy loca. Le tome unas fotos en la ventana del porche de la casa, había salido un arcoiris así que aproveche este momento, en estas fotos aún no tenía collar. Me gustaron bastante estas fotos, ella sale muy hermosa.
She loves when it rains, she comes out to play and jump in the rain, we have to scold her to make it happen because we don't want her to get sick. First time we see a cat that likes water, but when it's her turn to take a bath she runs away hahahaha who understands her, she is really crazy. I took some pictures of her in the window of the porch of the house, a rainbow had come out so I took advantage of this moment, in these pictures she still didn't have a collar. I really liked these pictures, she looks very beautiful.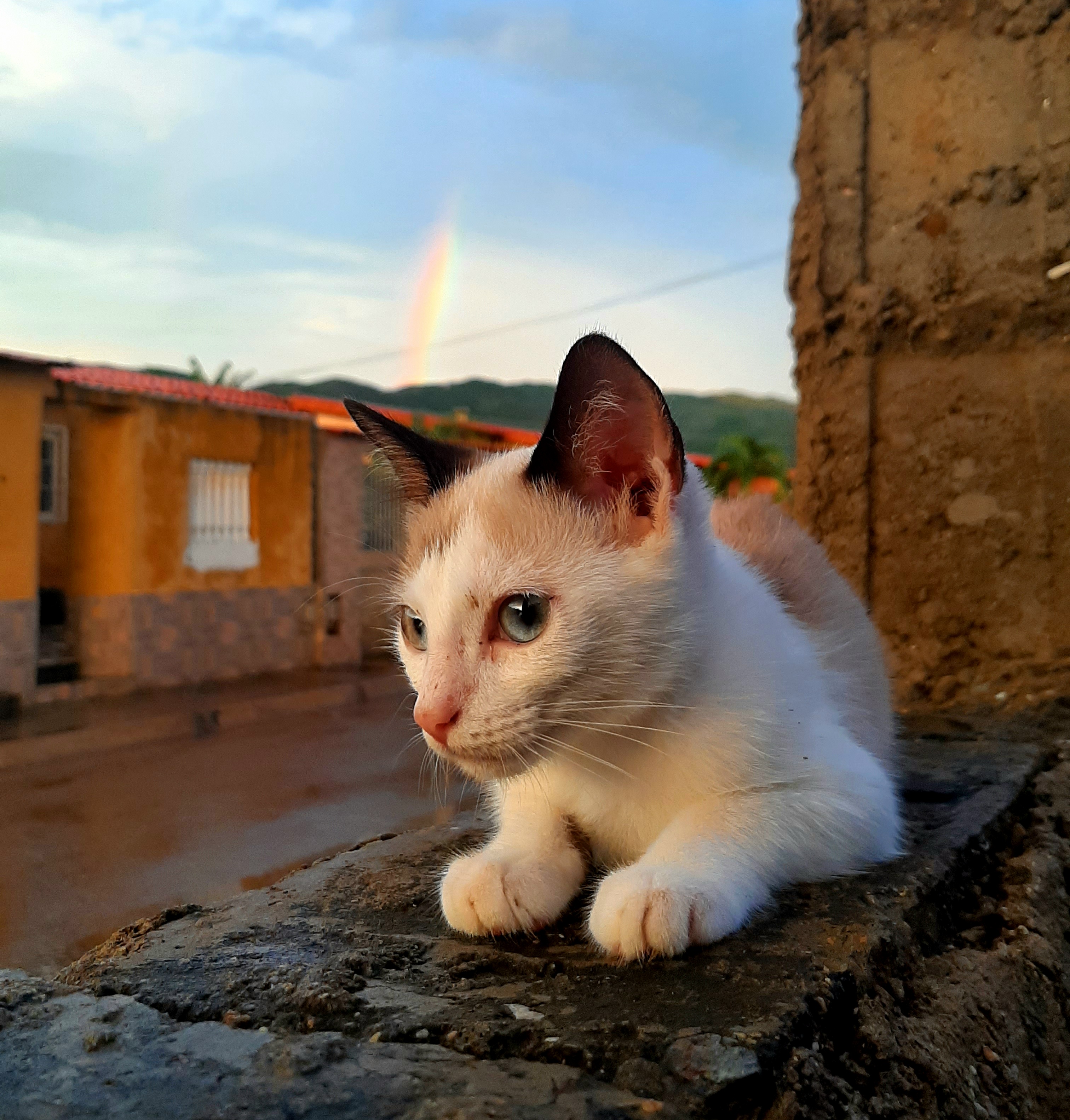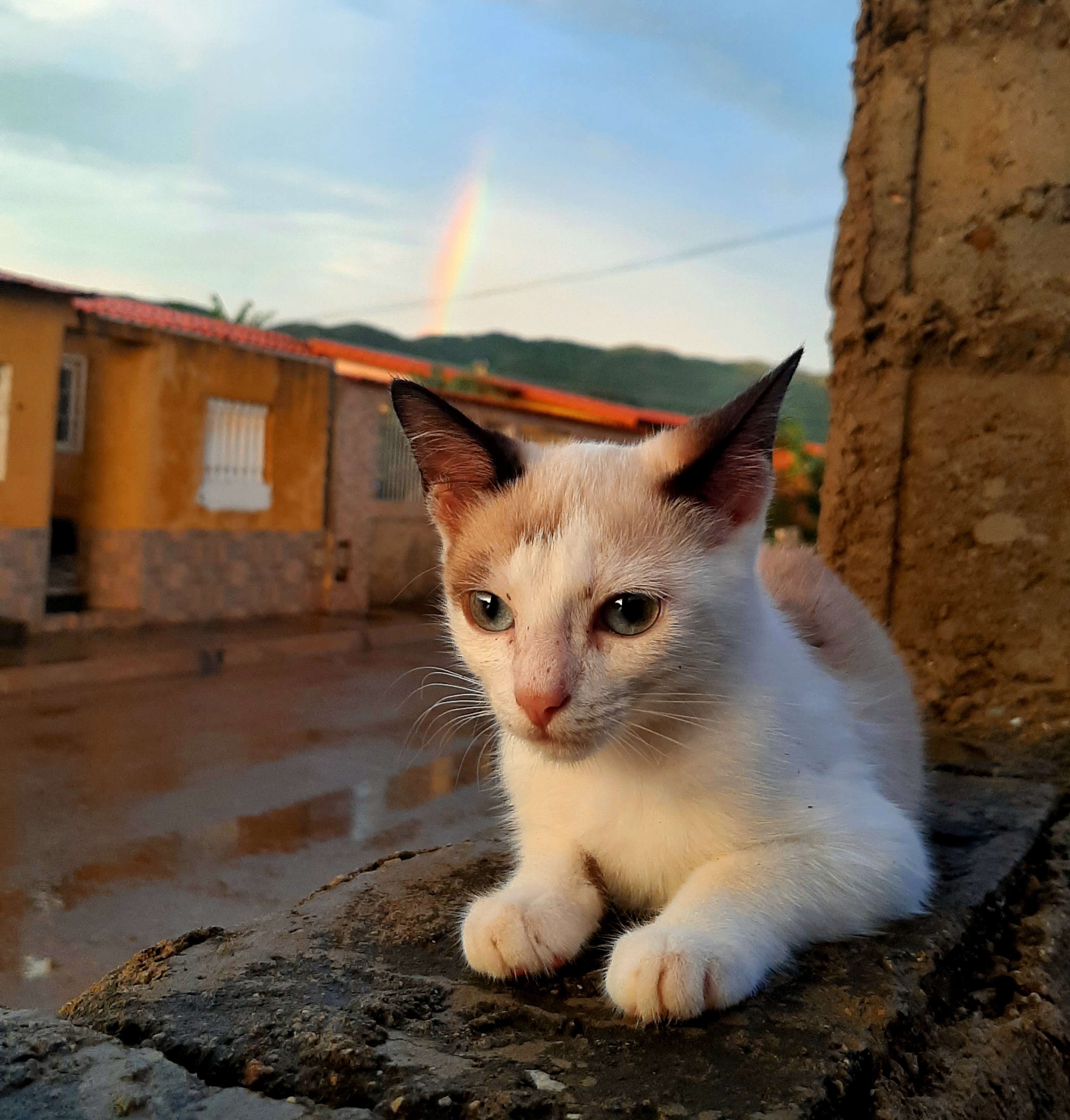 ---
Mocca es muy curiosa, cada lugar desconocido ella le gusta ir a explorar y corretear, en el patio de la casa ella se la pasa correteando. Hace días nos pegó un susto porque se metió a cada de los vecinos y allí hay un perro, nos asustamos porque ella no lograba salir de ahí y no sabíamos como ayudarla, menos mal logro salir yo estaba que lloraba del susto.
Mocca is very curious, every unknown place she likes to explore and run around, in the backyard of the house she spends her time running around. Days ago she gave us a scare because she got into each of the neighbors and there is a dog there, we got scared because she could not get out of there and we did not know how to help her, luckily she managed to get out, I was crying because I was so scared.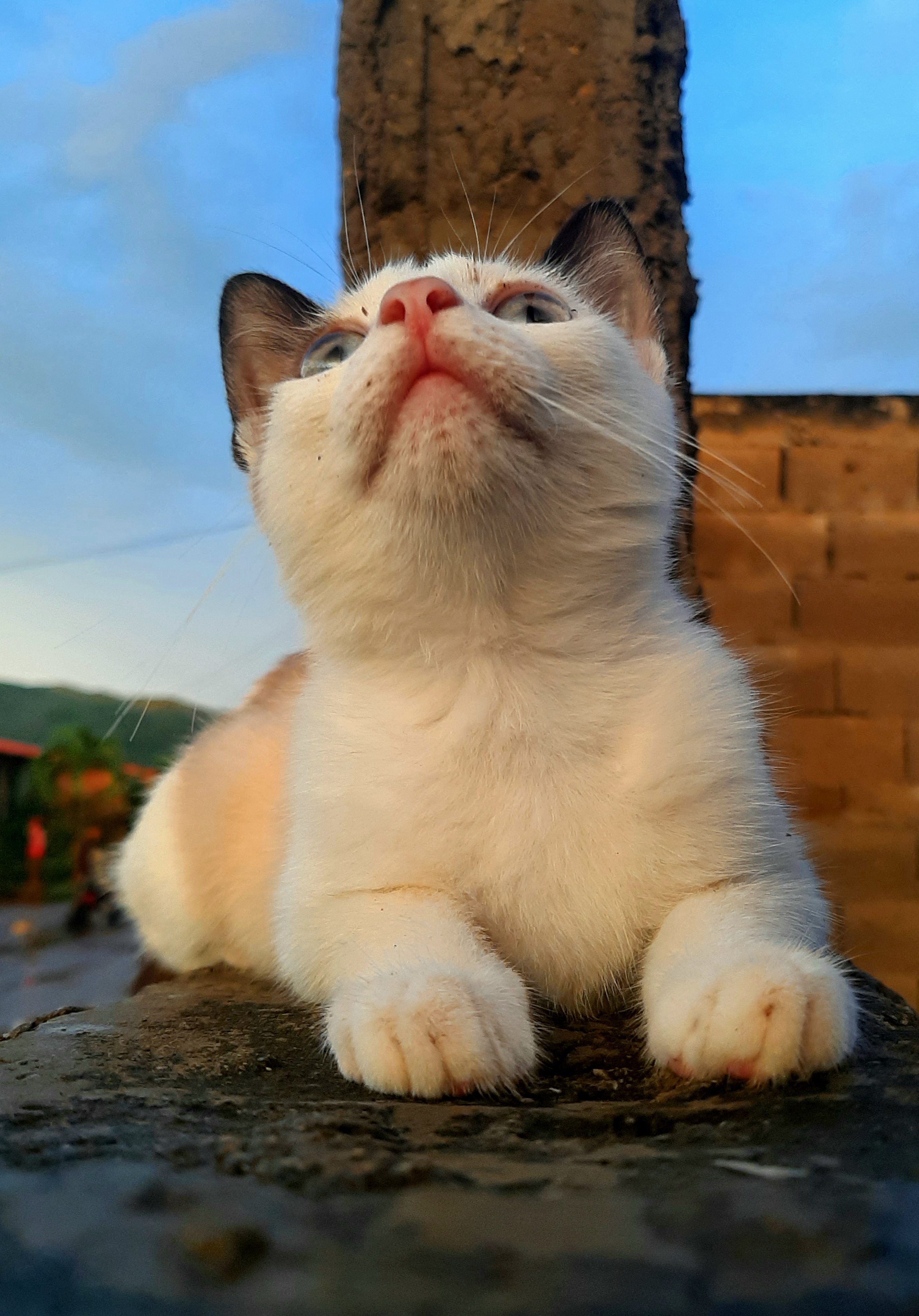 ---
El collar es rojo, con unas piedras de adorno, tuvimos que hacerle un agujero más porque le quedaba muy grande. Adicional le agregué su inicial una "M" de Mocca, la cuál luce bastante bien con el collar. Que les parece? A mí me gusta bastante como se le ve 🥰
The necklace is red, with some stones as ornaments, we had to make an extra hole because it was too big for her. I also added her initial, an "M" from Mocca, which looks great with the necklace. What do you think? I quite like the way it looks on her 🥰.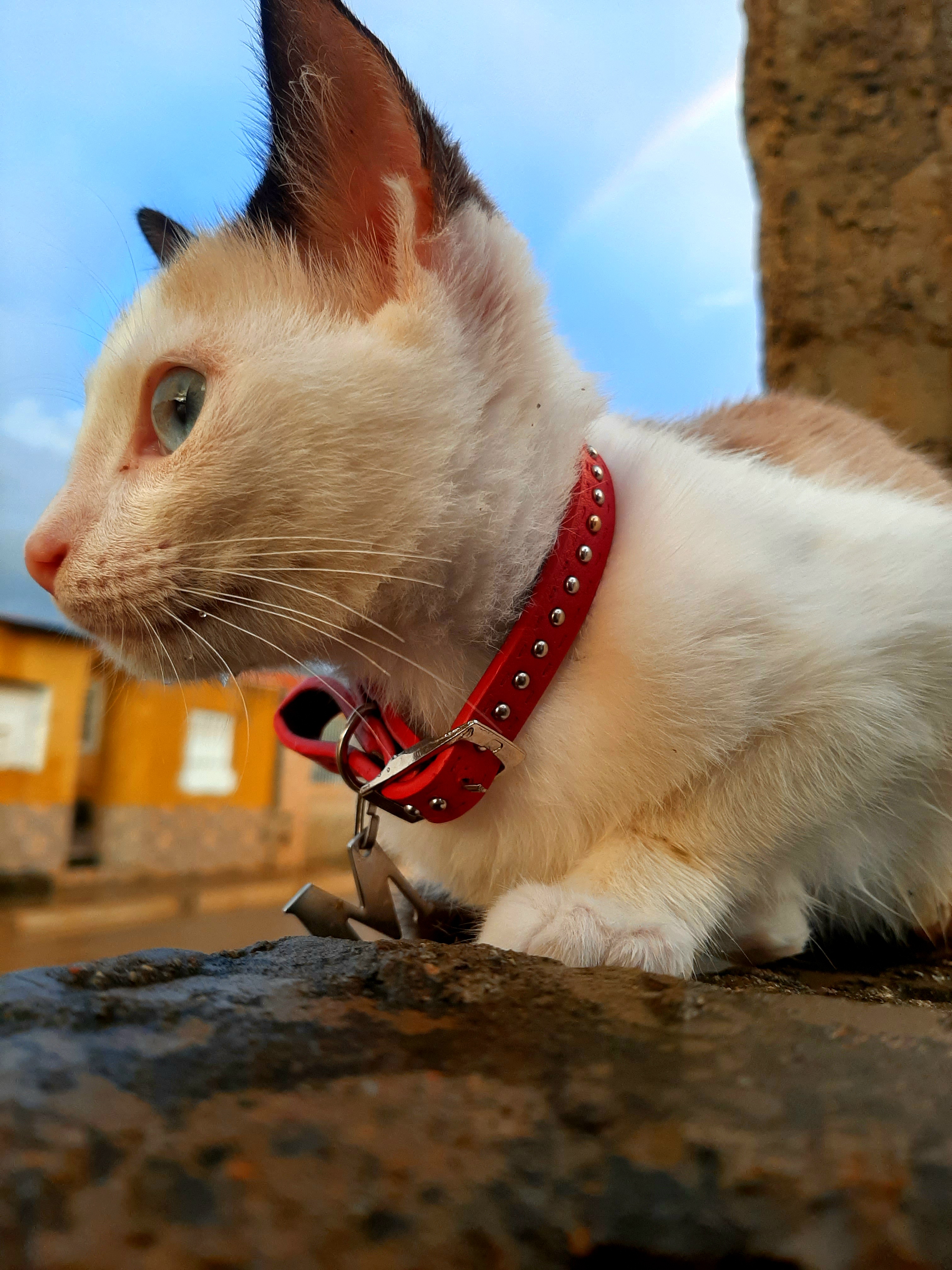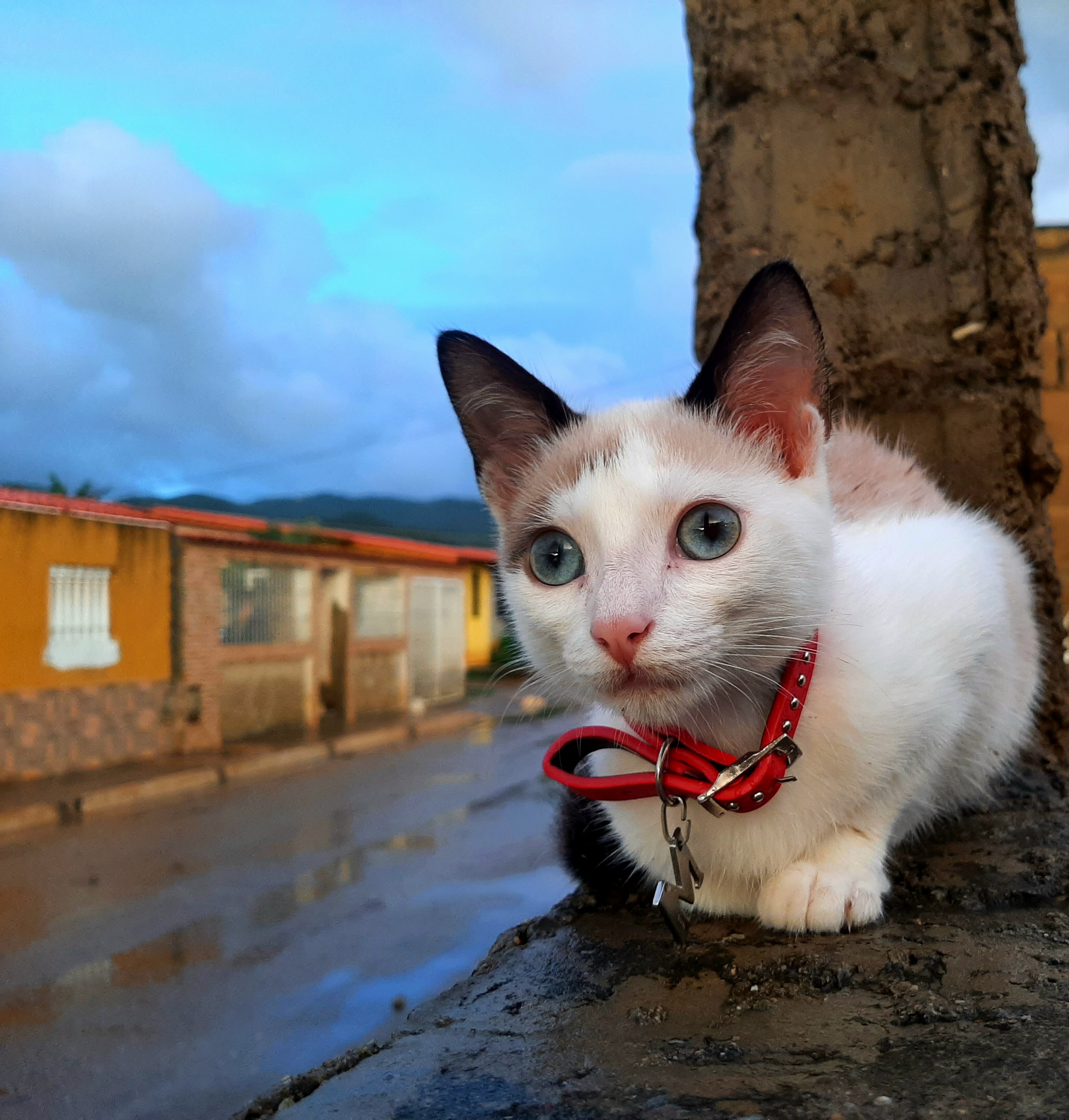 ---
Mocca es muy dormilona, la encuentro en cada rincón en una posición distinta, le gusta dormir boca arriba y taparse la carita con sus patas, se ve muy tierna de verdad que me encanta, la amo demasiado.
Mocca is very sleepy, I find her in every corner in a different position, she likes to sleep on her back and cover her face with her paws, she looks very tender, I really love her, I love her so much.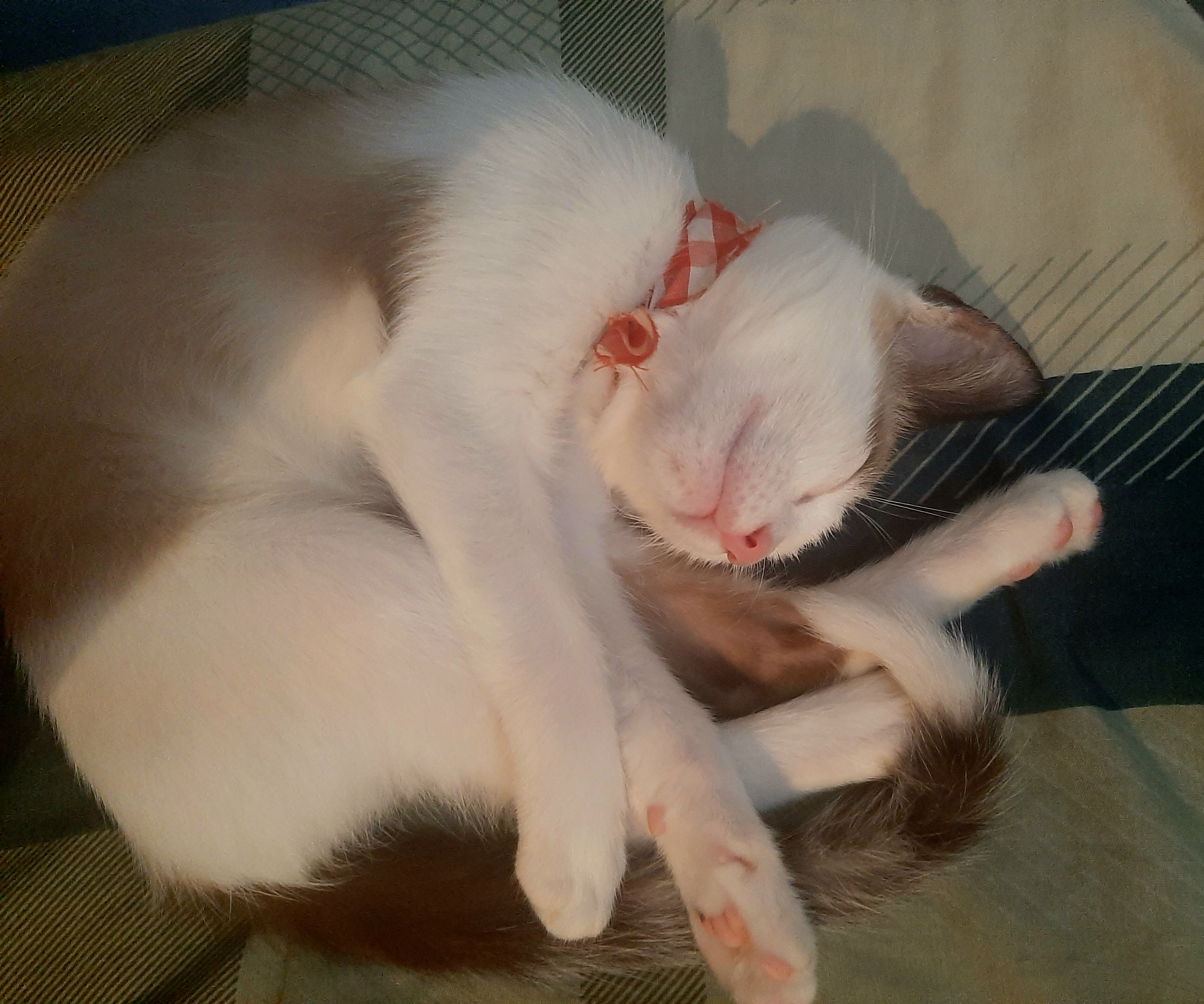 ---
Amen mucho a sus mascotas, ellos ofrecen un amor puro e incondicional, son los seres mas inocentes y lindos del mundo. Mocca se volvió parte de la familia en el mismo momento que la rescatamos😊 además que les conté que tenemos un nuevo integrante en la familia, su nombre es "Luna" y ella también poso para que le tomará unas fotos 🥰 les agradezco mucho por pasarse por mi blog y leer mi post, les deseo mucho éxito a todos 💫
Love your pets very much, they offer pure and unconditional love, they are the most innocent and cute beings in the world. Mocca became part of the family the very moment we rescued her😊 besides I told you that we have a new member in the family, her name is "Luna" and she also posed for me to take some pictures 🥰 I thank you very much for stopping by my blog and read my post, I wish you all success 💫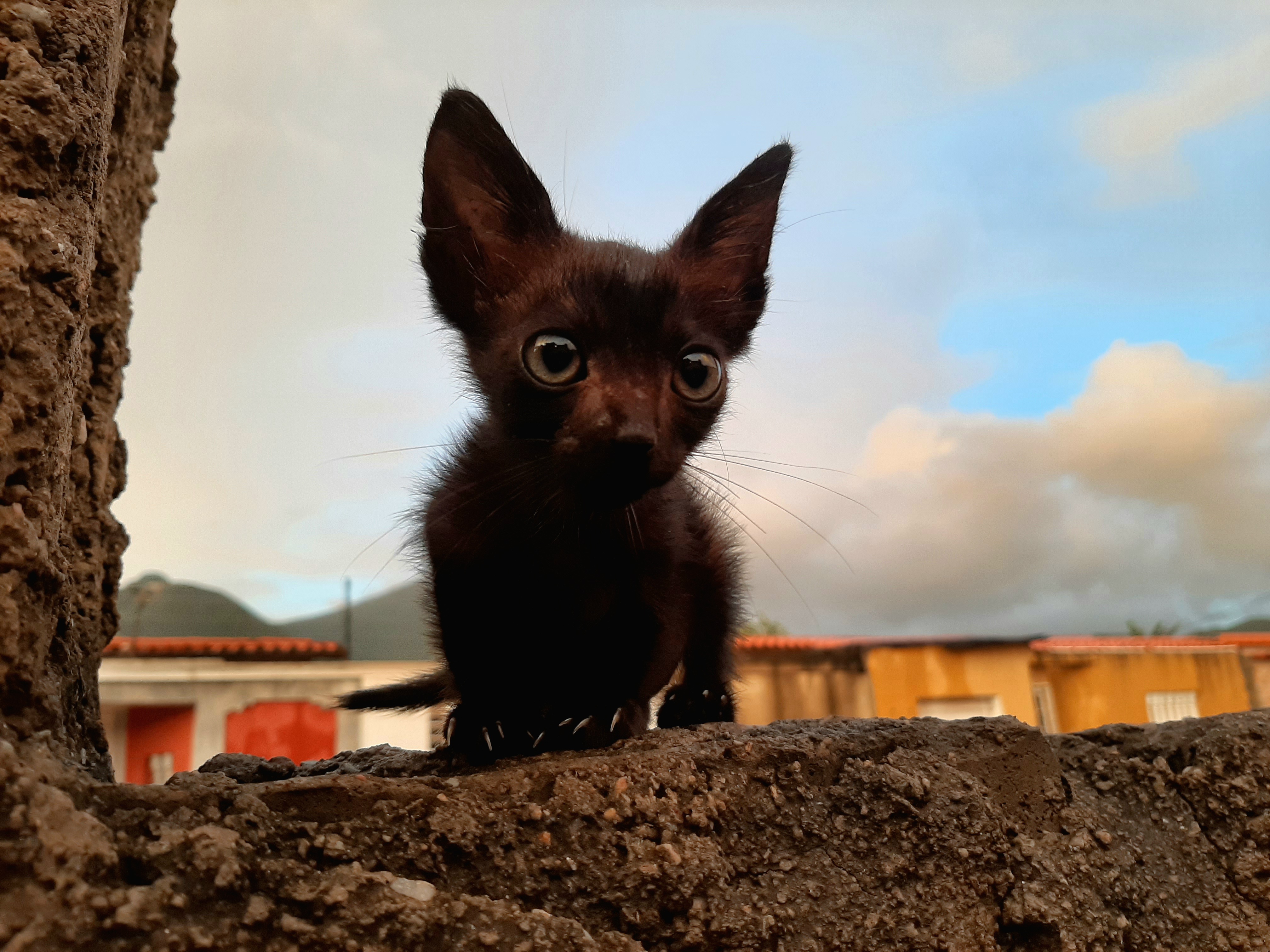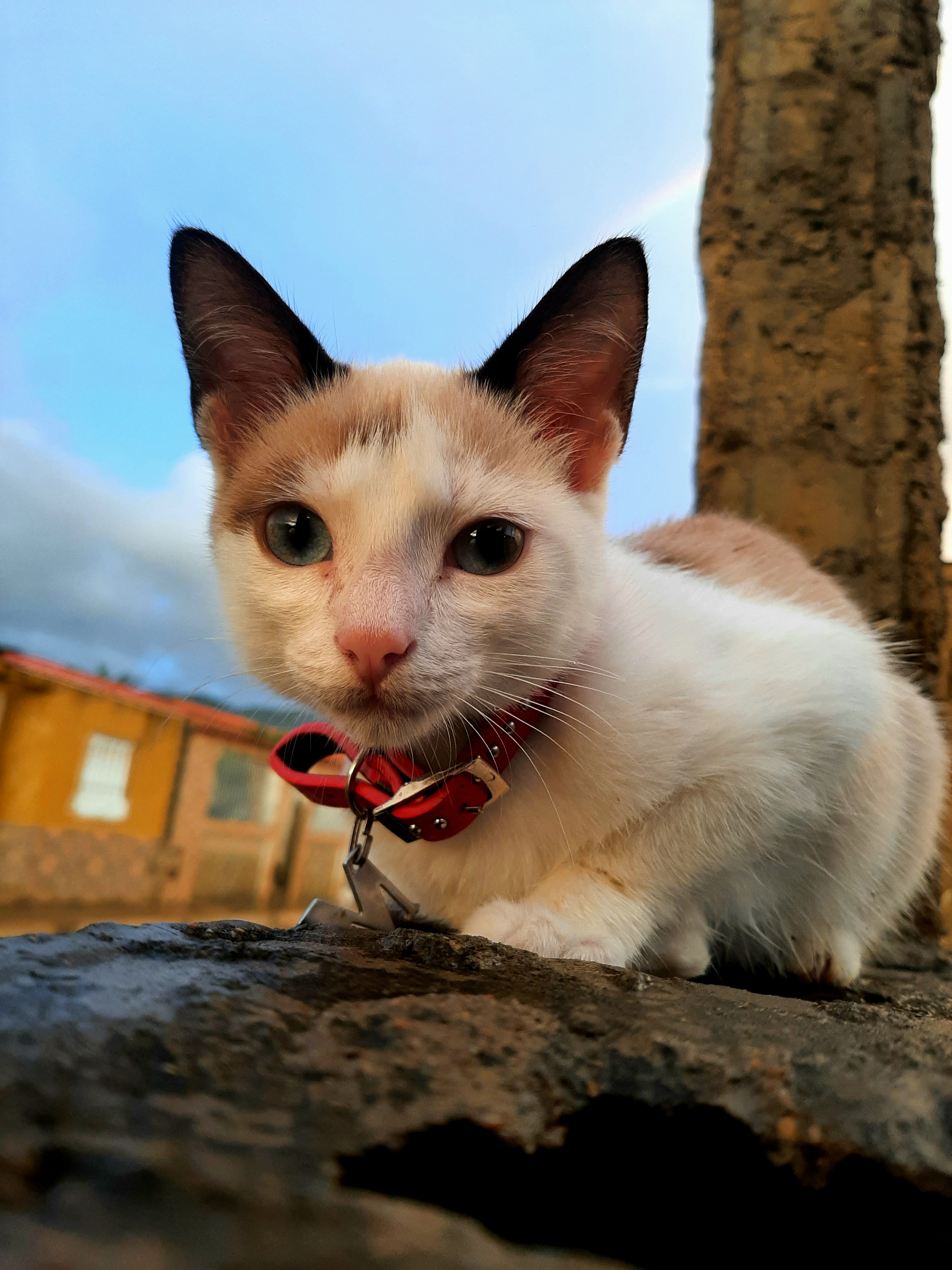 ---
❤️😸 Gracias • Thanks 😸❤️
---
Todas las fotografías me pertenecen tomadas con mi celular Samsung A50 y editadas en PicsArt. Todo el contenido realizado es exclusivo para Hive Blog.
All pictures belong to me taken with my Samsung A50 cell phone and edited in PicsArt. All content is exclusive for Hive Blog.
---
---