3-Part Weekend Freewrite - 6/12/2021
Dr. Hoffman had kept the cadaver in a polished wooden box, a kind of substitute coffin, because he still did not know that the patient had died, so Dr. Hoffman made it known to the relatives of the deceased The most suspicious was how my brother died, Frank was a man of little talk, we suppose that he kept a great secret, because of the way he developed in the middle, we had to stay for a long time until Frank's death was clarified, we had to request a court hearing to carry out the procedure. It was the story that Frank's sister Emma told that event that happened more than 40 years ago.
This was the reason we had lived here, in this great city full of mystery and with a dark sky, which I did not like at all, rather it was a noisy, congested, macabre city and I invited my other brothers to visit me. accompany while the crime was clarified, even our parents accompanied us occasionally, from time to time they visited us. Our parents no longer exist, they died of sadness when they found out about Frank's double life, Emma continued the story while they had dinner and enjoyed an exquisite Scotch with their old friends.
The conversation was so interesting that Emma would stare and evade the situation experienced during Frank's death were moments of anguish, suddenly Evelia, the older sister of the Thompson brothers, came out and wanted to turn Emma's conversation around and into shape. In a funny way, she placed a fish on the table that, according to her, the neighbor Mrs. Spidell had given her, coarse and leftover for the conversation to take another course, and they promised not to talk about the past any more.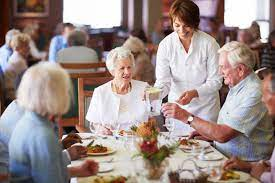 S
---
---