Self-Esteem TAG💕 [ESP/ING]
¡Hola, linda comunidad de Hive!💕 | Hello, beautiful Hive community! 💕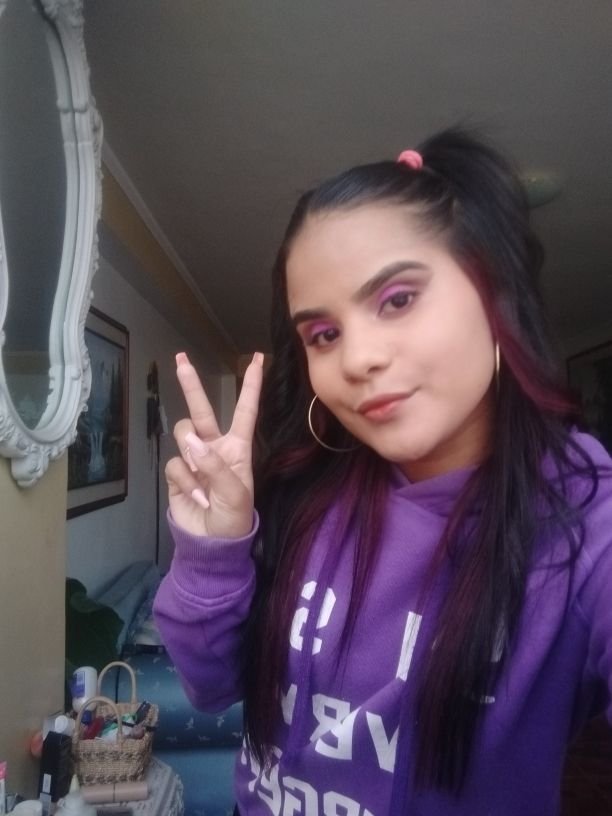 ---
Hace unos días vi por primera vez un post asociado a este tag y la verdad es que me parece una idea muy buena, el autoestima es algo tan importante en nosotros porque nos permite tener la seguridad para desenvolvernos en cualquier sitio, en ocaciones podemos no estar conformes con nosotros mismos y eso provoca que cambie hasta nuestra perspectiva de las cosas, no es fácil hacerlo pero siempre debemos creer en nosotros, sentirnos completos y suficientes para estar bien con nosotros y quiénes nos rodean.
A few days ago I saw for the first time a post associated with this tag and the truth is that I think it is a very good idea, self-esteem is something so important in us because it allows us to have the security to perform anywhere, sometimes we can not be happy with ourselves and that causes us to change even our perspective on things, it is not easy to do but we must always believe in us, feel complete and sufficient to be well with us and those around us.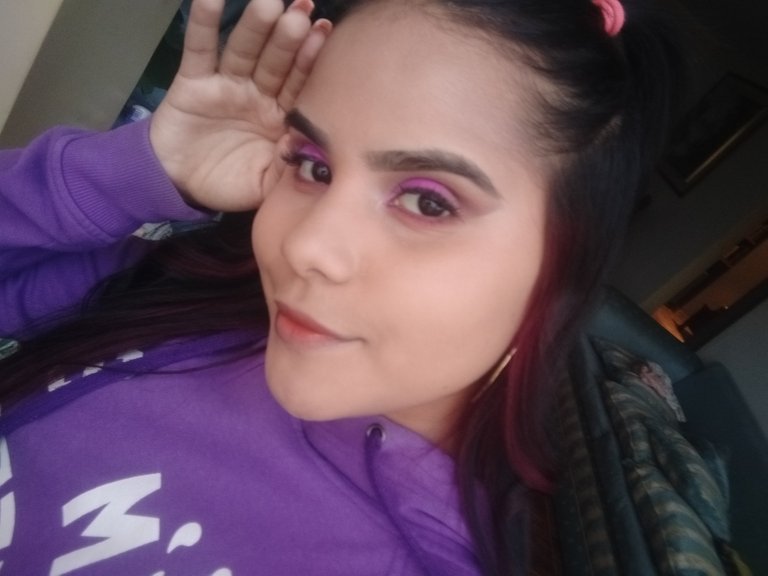 Te aceptas tal y como eres?
Do you accept yourself as you are?
me costó muchísimo durante un largo tiempo pero finalmente puedo decir que sí, tengo defectos como cualquier persona pero siento que esos detalles son los que me hacen diferente y única, aprender a aceptarme me tomo tiempo pero no fue imposible.
It took me a long time but finally I can say yes, I have flaws like anyone else but I feel that those details are what make me different and unique, learning to accept myself took me time but it was not impossible.
---
Tienes confianza en ti mismo?
Do you have confidence in yourself?
Definitivamente sí, gracias a eso me siento más segura de lo misma, de lo que soy y lo que puedo llegar a hacer, muchas veces tiendo a dudar de mi pero poco a poco esa duda se diluye para dar paso a la fortaleza que existe en la confianza.
Definitely yes, thanks to that I feel more sure of myself, of what I am and what I can do, many times I tend to doubt myself but little by little that doubt is diluted to give way to the strength that exists in confidence.
---
Te importan las opiniones que los demás tengan de ti?
Do you care about the opinions that others have of you?
Un poco, la verdad es que durante mucho tiempo me cuide de lo que las personas pudieran decir por el simple hecho de que no me gusta ser el centro de atención y menos un tema de conversación, pero esas son cosas que con el tiempo importan menos, lo importante es que tú aprendas a pasarla bien y a expresar tu personalidad, soy muy joven pero cada día me importa menos lo que las personas puedan decir a menos claro, que sea una opinión para mí beneficio, siento que todos en algún momento perdemos ese punto de "lo que los demás piensen de mi" porque nos damos cuenta que mientras menos nos metemos en la vida de los demás, más felices somos.
A little, the truth is that for a long time I took care of what people could say for the simple fact that I do not like to be the center of attention and less a topic of conversation, but those are things that matter less with time, the important thing is that you learn to have a good time and express your personality, I am very young but every day I care less about what people may say unless of course, it is an opinion for my benefit, I feel that everyone at some point we all lose that point of "what others think of me" because we realize that the less we get into the lives of others, the happier we are.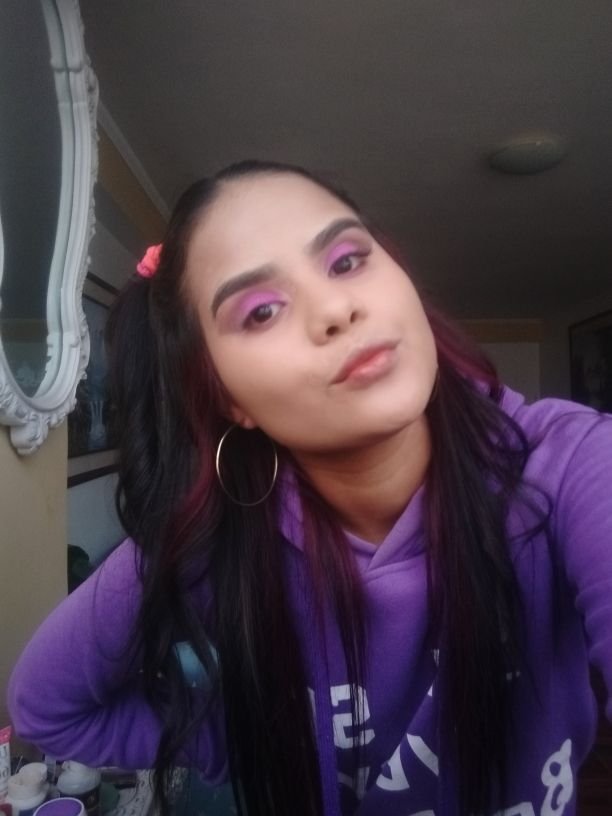 ---
Mereces ser feliz?
do you deserve to be happy?
La respuesta sin siquiera pensarlo es: Sí, esto no debería ser una pregunta sino una afirmación jaja, aunque hay personas que son atormentadas por cosas que hicieron que piensan que no merecen ser felices sin saber que sin importar las cosas que hagamos en el pasado siempre merecemos ser felices, creo que lo realmente importante no es hacer lo que quieras para ser feliz, sino querer lo que haces para aprender a ser feliz.
The answer without even thinking about it is: Yes, this should not be a question but a statement haha, although there are people who are tormented by things they did that they think they don't deserve to be happy without knowing that no matter the things we did in the past we always deserve to be happy, I think the really important thing is not to do what you want to be happy, but to want what you do to learn to be happy.
---
Te expresas con facilidad?
Do you express yourself easily?
Mmmm creo que sí jajaja, me considero bastante espontánea aunque a veces dependiendo del momento soy bastante tímida y poco expresiva, pero creo que es dependiendo de la situación en la que me encuentre porque a menos que esté en una situación nueva para mi donde deba estar sería o con personas que conozco poco, suelo ser bastante extrovertida.
Mmmm I think so hahaha, I consider myself quite spontaneous although sometimes depending on the moment I am quite shy and not very expressive, but I think it depends on the situation in which I find myself because unless I am in a new situation for me where I have to be or with people I know little, I tend to be quite extroverted.
---
Te alejarias de personas tóxicas?
Would you stay away from toxic people?
Si, aunque a veces cuesta un pelo siempre he dicho que lo mejor es dejar ir todas esas cosas que no te en lugar de sumar felicidad, te la restan. En definitiva pienso que todo lo que te haga sentirte mal tanto física como emocionalmente debemos decirle adiós, por nuestro bien y por el bien de nuestra estabilidad emocional.
Yes, although sometimes it costs a hair I have always said that the best thing to do is to let go of all those things that instead of adding happiness, they subtract it. In short, I think that everything that makes you feel bad both physically and emotionally we should say goodbye, for our sake and for the sake of our emotional stability.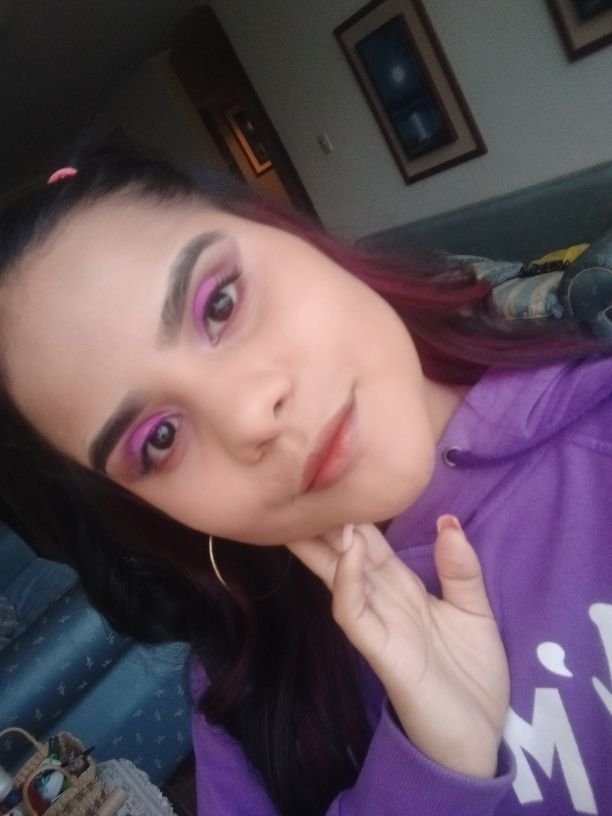 ---
Tu opinión es importante?
Your opinion is important?
Yo pienso que sí, bueno, siempre y cuando me la pidan. No me gusta ser entrometida como para opinar donde no lo necesitan o donde valga la redundancia, no quieren saber mi opinión. Pienso que el respeto es fundamental para estos casos.
I think it is, well, as long as I am asked for it. I don't like to be nosy enough to give my opinion where they don't need it or where, for the sake of redundancy, they don't want to know my opinion. I think respect is fundamental in these cases.
---
Te perdonas por los errores del pasado?
Do you forgive yourself for past mistakes?
Algunos si, otros no tanto. Estoy segura de que pudieron haber resultado mejor ciertas cosas Si hubiera actuado de forma distinta, sin embargo no permito que ese "si hubiera" me mantenga atada al pasado o me haga menos feliz, aprender a vivir con nuestros errores es parte de crecer.
Some yes, others not so much. I am sure that certain things could have turned out better if I had acted differently, however I don't let that "if I had" keep me tied to the past or make me less happy, learning to live with our mistakes is part of growing up.
---
Puedes decir que no?
can you say no?
No todo el tiempo, pero cuando es algo importante suelo responder de inmediato, no me gusta hacer perder el tiempo de los demás ni el mío, así que básicamente solo busco otras opciones y su finalmente no hay más, podrán escuchar un claro y rotundo: no.
Not all the time, but when it's something important I usually respond immediately, I don't like to waste other people's time or my own, so basically I just look for other options and if finally there are no more, you can hear a clear and resounding no.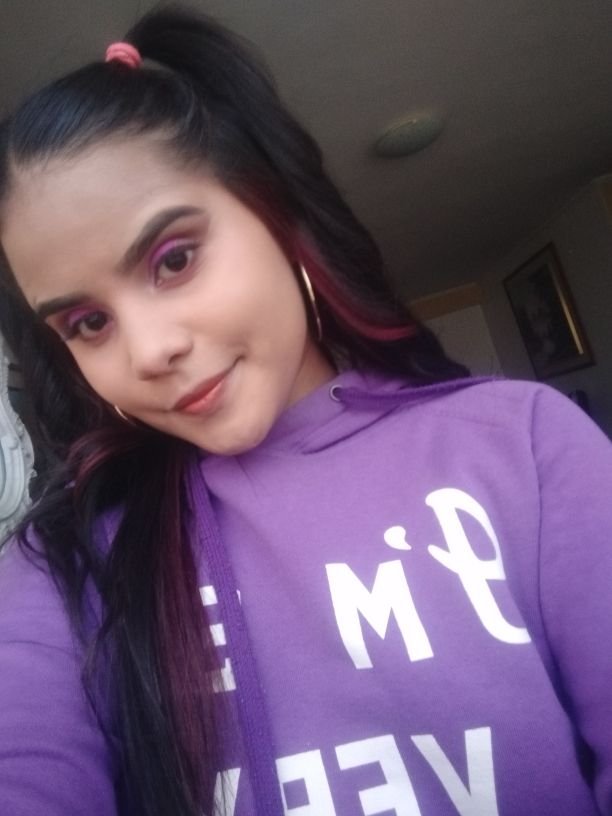 ---
Aceptas críticas?
Do you accept criticism?
Si, sobretodo críticas que me ayuden a ser menor o como dirían por ahí, críticas constructivas, me gusta saber la opinión de los demás respecto a mí o algo que hice para yo decidir si aplicar o no esas críticas, siempre soy todo oídos con las personas que se dirigen a mí con intención de ayudarme a mejorar.
Yes, especially criticism that helps me to be less or as they say, constructive criticism, I like to know the opinion of others about me or something I did for me to decide whether to apply or not those criticisms, I am always all ears with people who address me with the intention of helping me to improve.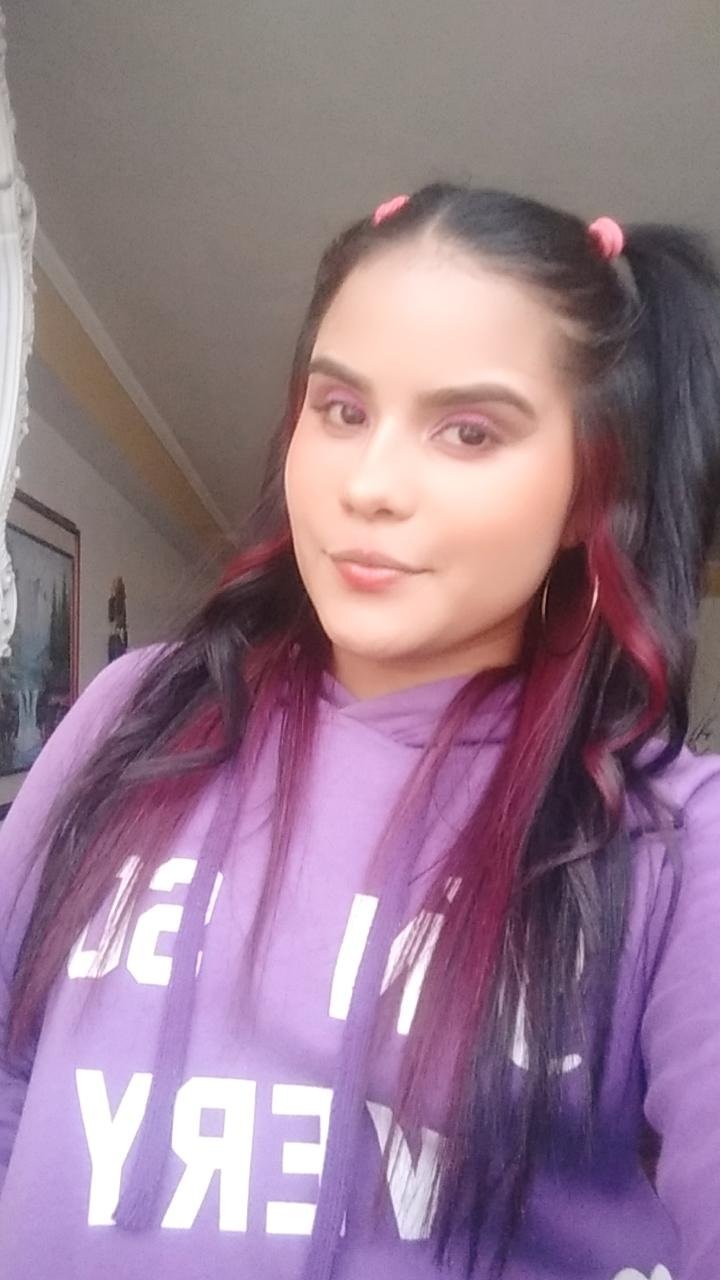 ---
Esta fue mi participación en el tag de el autoestima, espero que más personas se unan para seguir conociéndonos y trabajar en función a nuestras debilidades, gracias a @gabrielazamora10 por esta maravillosa idea.
This was my participation in the tag of self-esteem, I hope more people join to continue knowing each other and work according to our weaknesses, thanks to @gabrielazamora10 for this wonderful idea.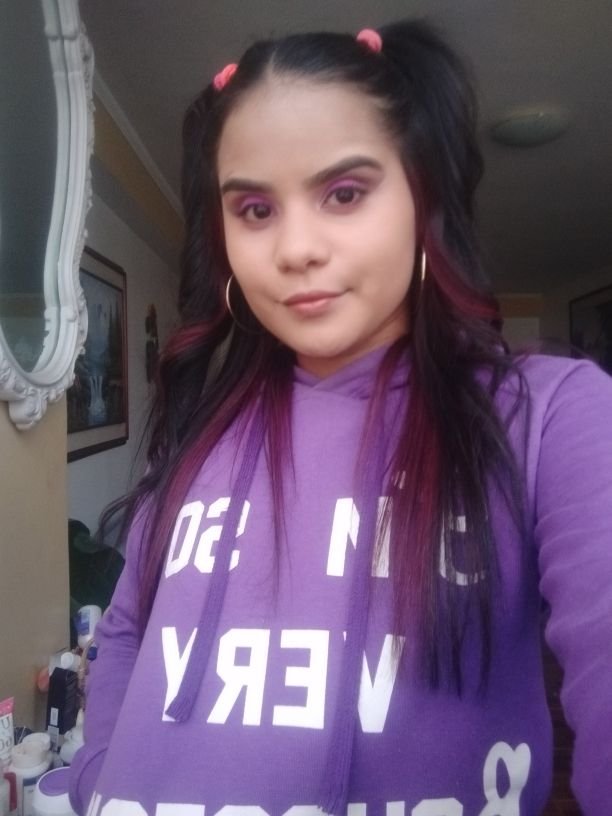 Espero que les haya gustado mi post!💞
I hope you liked my post!💞
Redes sociales

---
---