My Balsamina in bloom [ENG-ESP]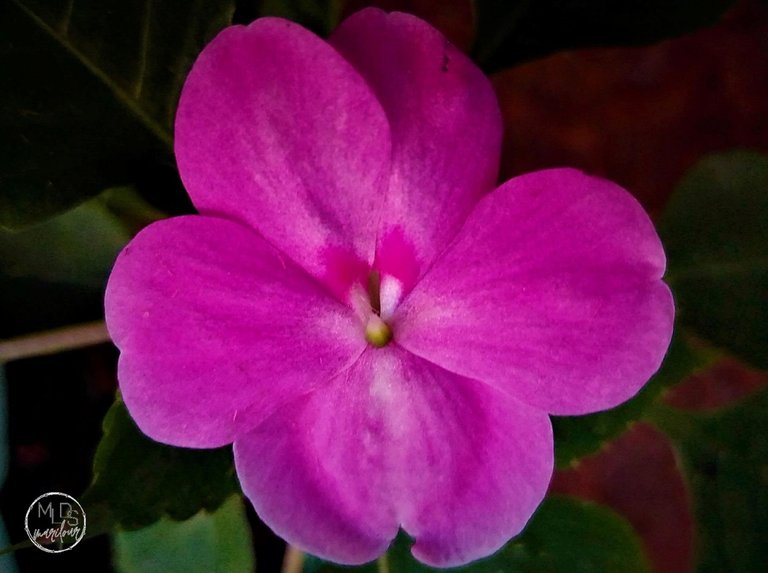 ---
Greetings to all the members of the Community.
As I mentioned in a previous post,
Weeds hidden beauty / Maleza belleza oculta
I am an amateur photographer. I love macro photography as a technique. For me it is fascinating, a perennial discovery, it is to go beyond in details that my eyes are not able to detail. The process generates in me a whole investigation, it's like looking for a hidden treasure; I savor it like an exquisite sweet that you don't want it to end. Macro photography is magical, amazing and surprising.
Cómo lo mencioné en una publicación anterior

Weeds hidden beauty / Maleza belleza oculta

, soy una aficionada de la fotografía. Me agrada sobremanera la macrofotografía como técnica. Para mí es fascinante, un descubrir perenne, es ir más allá en detalles que mis ojos no son capaces de pormenorizar. El proceso genera en mí toda una investigación, es como buscar un tesoro escondido; lo saboreo como un dulce exquisito que no quieres que se termine. La macrofotografía, es mágica, asombrosa y sorprendente.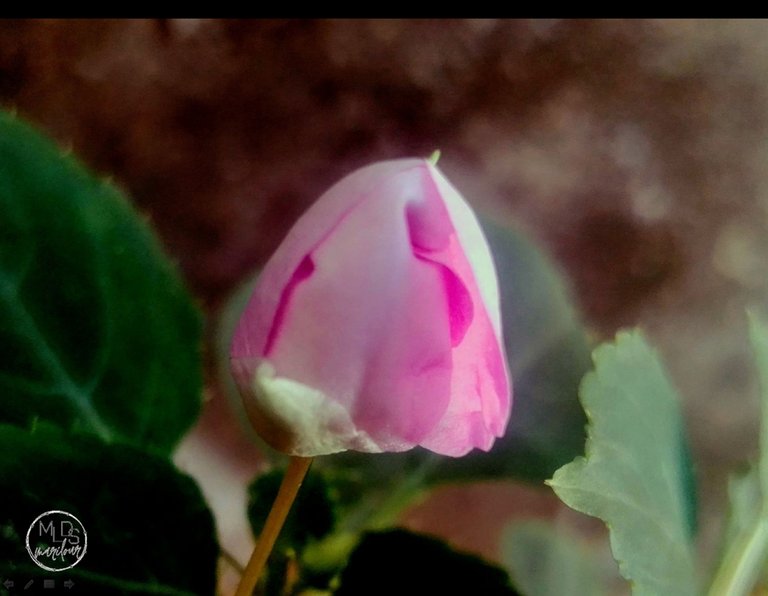 ---
On this occasion I share with you, happy and enraptured; photo sessions made at various times to a new member of my garden. She became part of my floral beauties, of my big family. It arrived to our home as a december gift from a friend. It arrived, very tiny with a short, flimsy stem and few leaves. Since its presence in our home, I pampered and spoiled it daily, faithfully following the suggestions received for its care and attention: enough humidity and away from direct sunlight. Thus began our relationship of care and love. I did not change the original container, because I considered that this territory gave him security and confidence, because up to that moment it was the only thing that was his own. And so, little by little, we got to know each other. In a short time, it began to reveal manifestations of satisfaction: new leaves emerged, the existing ones grew and revived their color. New stems appeared, its luxuriance was unquestionable. As for me, always restless, impatient, expectant, I observed it day by day, waiting for the feast of its flowers. And yes, I was pleasantly surprised with the inaugural bloom. That is what I present today.
The photographs were taken over several days. It was quite a spectacle, a constant follow-up to each event. In a previous publication La Esperanza, Poema / Poem, The Hope, I used two photographs that were part of those sessions. In this opportunity I present you other photos, unpublished and original, not previously shared.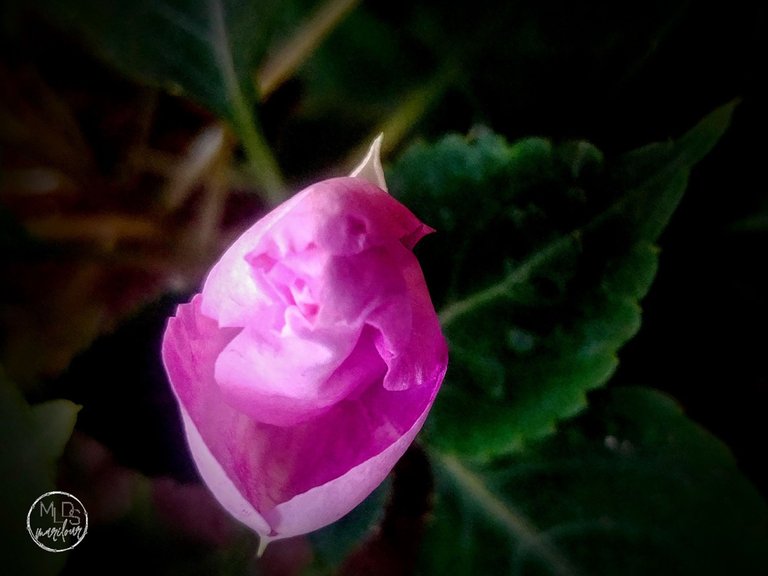 ---
En esta ocasión les comparto, feliz y embelesada; sesiones fotográficas realizadas en distintos momentos a una nueva miembro de mi jardín. Pasó a formar parte de mis beldades florales, de mi gran familia. Arribó a nuestro hogar como un obsequio decembrino de una amiga.
Llegó, muy pequeñita con un tallo corto, endeble y pocas hojas. Desde su presencia en nuestro domicilio, la mimé y consentí a diario, siguiendo fielmente las sugerencias recibidas para su cuidado y atención: suficiente humedad y alejada de la luz directa del sol.
Así comenzó nuestra relación de cuidados y amor. No cambié el contenedor original, porque consideré que ese territorio le daba seguridad y confianza, porque hasta ese momento era lo único que le era propio. Y así, poco a poco, nos fuimos conociendo.
En poco tiempo, comenzó a revelar manifestaciones de satisfacción: emergieron nuevas hojas, las existentes crecieron y revivieron su color. Aparecieron nuevos tallos, su frondosidad fue incuestionable.
En cuanto amí, siempre inquieta, impaciente, expectante; la observaba día a día, esperando del agasajo de sus flores. Y sí, me sorprendió gratamente con la floración inaugural. Eso es lo que presento hoy.
Las fotografías fueron tomadas a lo largo de varios días. Fue todo un espectáculo, un seguimiento constante a cada evento. En una publicación anterior

La Esperanza, Poema / Poem, The Hope

, utilicé dos fotografías que formaron parte de esas sesiones. En esta oportunidad les presento otras fotos, inéditas y originales, no compartidas anteriormente.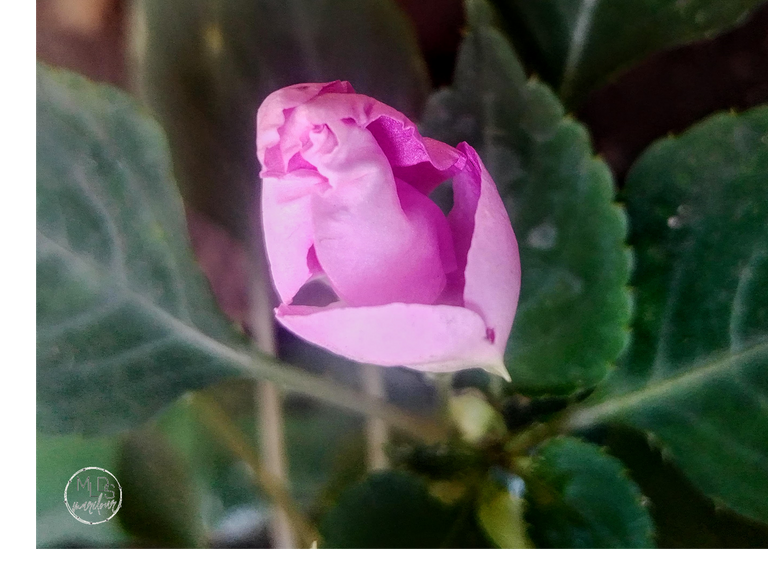 ---
This graceful plant is taxonomically classified as
Impatiens walleriana
. I have made close-ups, for a better visualization of its characteristics and beauty.
It receives different colloquial names as joy, joy of home, parakeet, balsamina, chinese, china, bear ears, look at me nice, belem, boyfriends, chabela, guinea bethlehem; among others.
Esta agraciada planta es clasificada taxonómicamente como

Impatiens walleriana.

He realizado acercamientos, para una mejor visualización de sus características y belleza.
Recibe diferentes

nombres coloquiales

, se le conoce como: alegría, alegría del hogar, periquito, balsamina, chino, china, orejas de oso, miramelindo, belén, novios, chabela, belén de Guinea, entre otros.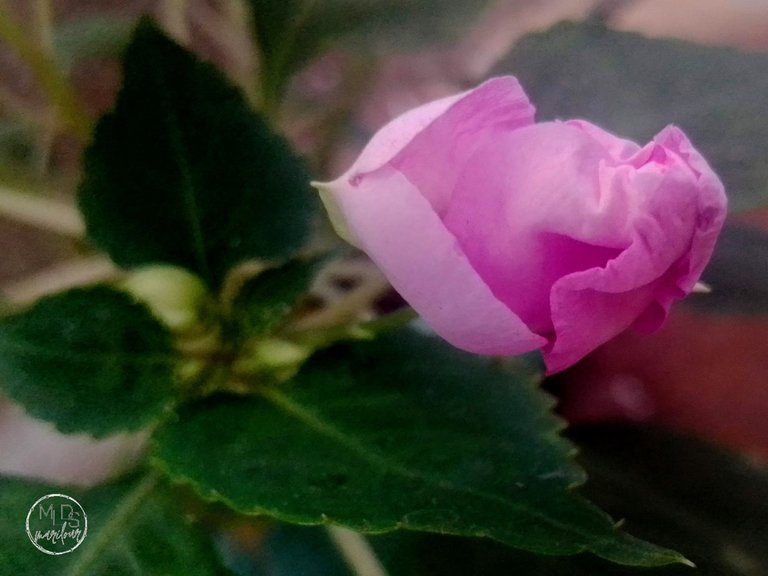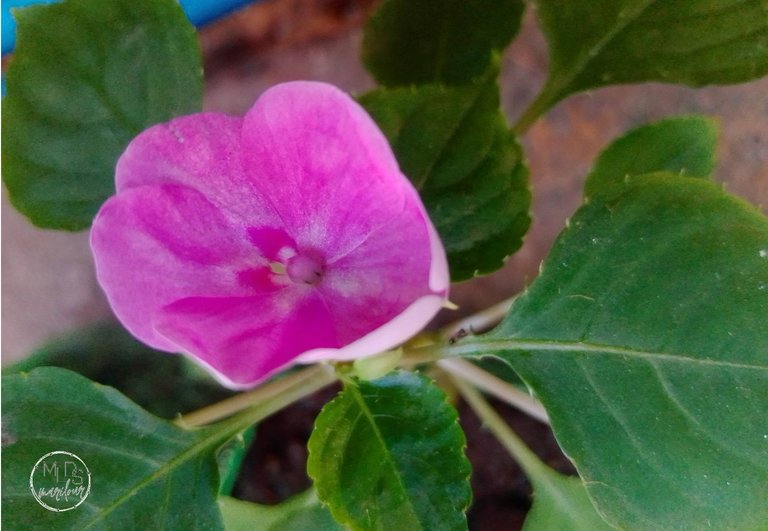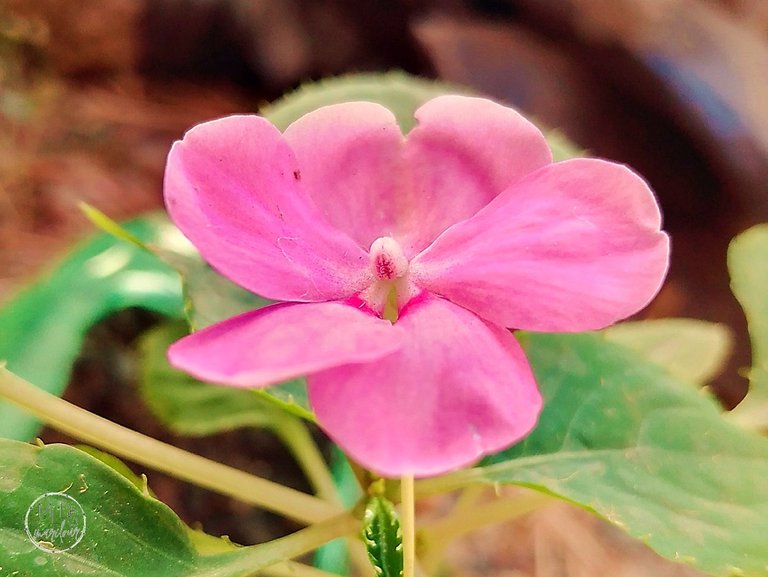 ---
Technical Specifications
Description
Camera manufacturer
BLU
Camera model
G8
F-point
f/2
Exposure time
1/33s
ISO Speed
varies
Focal length
4mm
Maximum aperture
2
Flash mode
No flash
Location
Guárico, Venezuela
Editing
PIXLR-Editor, free software. Free version
Author
@marilour
---
If you are fortunate enough to have a plant in your home, I share with you
these
links
that will help you to consult and perhaps give you answers to your questions.
Thank you for your visit, see you soon. The watermark stamp of the photos was created in Canva.
Translated with www.DeepL.com/Translator (free version)
---
Gracias por su visita, hasta pronto.
El sello de marca de agua de las fotos fue creado en canva.
Traducido con www.DeepL.com/Traductor (versión gratuita)
---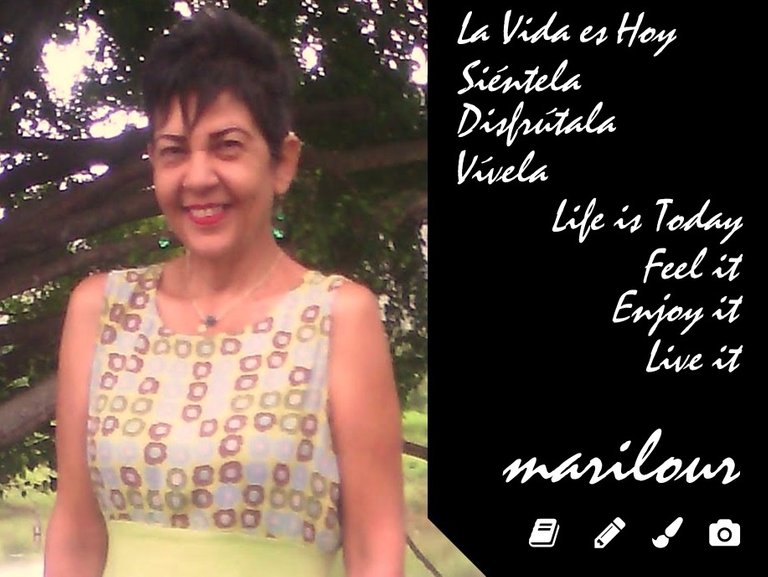 ---
---