Pienso en ti, cuando bailan los girasoles | Poema [ESP-ENG] ✨

Saludos amigos de Hive
En esta ocasión, les presento como composición poética unas estrofas en serventesio, espero sea de su agrado.
---
This publication is in both Spanish and English, you can go directly to the English version by clicking HERE
---
Pienso en ti, cuando bailan los girasoles.
Hijos del Dios sol, soberbia deidad,
variedad de naturaleza hermosa,
visten de oro sin ninguna piedad,
acarician sentidos, como diosa.
Excelsos guardianes de luz radiante,
emanan magia, emoción y alegría,
secuaces amantes de amor errante,
misterios arcanos en lejanía.
Giran afanados los mirasoles,
encantos del verano pintoresco,
erguidos y firmes como faroles,
con voltear alegre y picaresco.
Refulgencias de la aurora solar,
aleteos de cómplices danzantes,
lienzos perfectos para cavilar,
para sentirlo más allá de instantes.
Entre brochazos de color sediento,
intensiones susurrantes divagan,
en afectos que roban el aliento,
con sonidos y aromas que empalagan.
Te siento. De un lado al otro, te busco,
soplos al viento, mi vacío clama,
albor matutino, sin ti me ofusco,
eres luz y fuego, soy la que te ama.
Gracias por su visita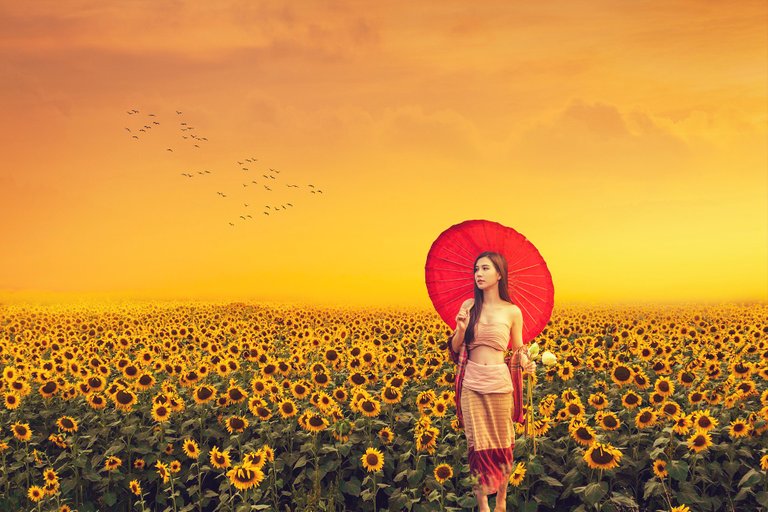 Fuente / Source
---
English
---
Greetings friends of Hive
On this occasion, I present to you as a poetic composition some stanzas in serventese, I hope you like it.
I think of you, when sunflowers dance
Sons of the sun god, proud deity,
variety of beautiful nature,
clothed in gold without any mercy,
caressing senses, like goddesses.

Exalted guardians of radiant light,
emanate magic, emotion and joy,
loving minions of wandering love,
arcane mysteries in the distance.
The mirasoles turn with toil,
charms of picturesque summer,
erect and firm as lanterns,
with a cheerful and mischievous turn.
Refulgences of the solar dawn,
flutterings of dancing accomplices,
perfect canvases to ponder,
to feel it beyond instants.
Between strokes of thirsty color,
whispering intentions wander,
in affections that steal the breath,
with sounds and aromas that cloy.

I feel you. From one side to the other, I look for you,
blowing in the wind, my emptiness cries out,
morning dawn, without you I am obfuscated,
you are light and fire, I am the one who loves you.
Thank you for your visit
It was used for the translation of this poem https://www.deepl.com.Often when translating into another language, variations in rhythm and metrical scheme occur, which distorts the poetic structure. The intention is to bring understanding to the reading.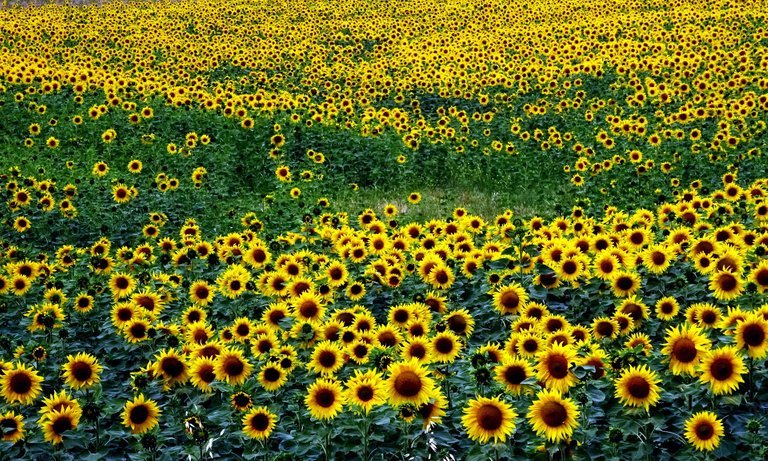 Fuente / Source
El poema presentado, es una producción original.
The poetry presented is an original production.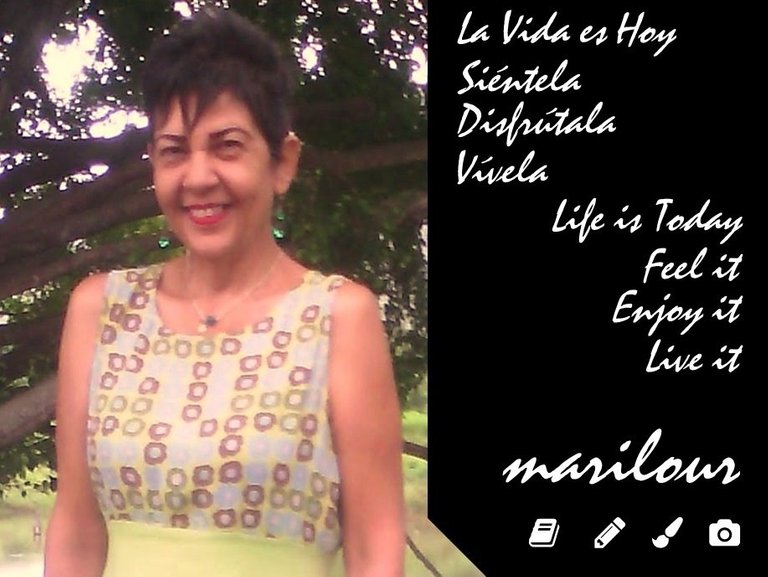 ---
---