[GER/ENG] My splinterlands progress and brawl performance #8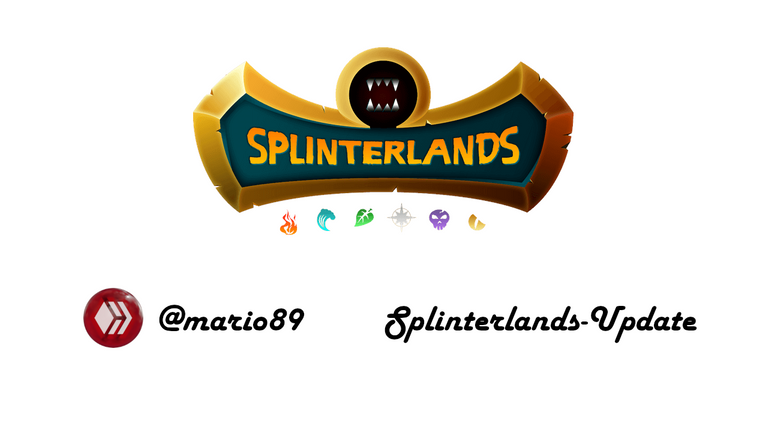 Intro
Hallo liebe Splinterlands-Spieler und -Interessierte.

Heute gibt es ein kleines Update über mein Deckumbau und den letzten Brawl.
Hello dear Splinterlands players and interested people.

Today there is a small update about my deck conversion and the last Brawl.

Brawls
Overview Brawls Legendary Eggs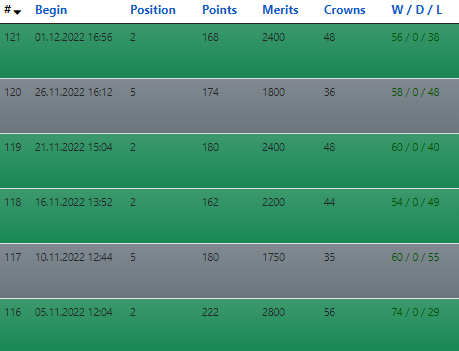 ---
Die Lücken, die wir zu Beginn von Tier 2 hatten, konnten wir mittlerweile nahezu komplett schließen und platzieren uns seither überwiegend gut 🙂. Durch mein Deckumbau (kurz: ich fokusiere mich auf GF - später mehr) war im letzten Brawl auch nur noch ein Fray (GF-Silber) frei. Zuvor waren es immer zwei.
The gaps we had at the beginning of Tier 2, we could close almost completely in the meantime and place ourselves since then mostly well 🙂. Due to my deck rebuild (in short: I focus on GF - more later) there was also only one Fray (GF-Silver) free in the last Brawl. Before it was always two.
---
Brawl 121- Ranking

Wiedermal der 2. Platz. Auf den ersten haben wir es in Tier 2 leider noch nicht geschafft, aber auch das wird kommen 🙂.
Once again the 2nd place. Unfortunately we didn't make it to first in Tier 2 yet, but that will come too 🙂.
---

---
Meine Performance dabei war leider alles andere als gut. Zuletzt spielte ich immer Fray 8 und hatte dort eine W/L-Ratio von 1,27. In meinem ersten GF Bronze Fray (14) habe ich zwei von drei Spielen verloren. Das dritte gewonnen war ein Fled 🤣. Hier muss ich wohl erst noch richtig ankommen und hoffe, dass ich in den kommenden Brawls dann auch in GF Bronze bzw. GF Silber gute Ergebnisse erziele.
Unfortunately, my performance was anything but good. Most recently I always played Fray 8 and had a W/L ratio of 1.27. In my first GF Bronze Fray (14) I lost two out of three games. The third won was a fled 🤣. Here I still have to really arrive and hope that I then also achieve good results in the coming brawls in GF Bronze and GF Silver.

My Fraycompleteness

Da ich einige meiner RF-Silber-Max-Karten vermietet habe, ist meine Frayvollständigkeit in den Frays 1-12 gesunken. Für die GF-Frays sieht meine Vollständigkeit für den Anfang schonmal ganz ordentlich aus.
Since I rented out some of my RF silver max cards, my fray completeness has dropped in frays 1-12. For the GF-Frays my completeness looks quite decent for a start.

Ich musste mir auch gar nicht soviel dazu mieten, um den Brawl einigermaßen gut spielen zu können. In Summe waren es knapp über 600 DEC (303,805 pro Tag). Gemietete hatte ich unter anderem die Legendary Summoner Quix, Rathe und Jacek.

In den nächsten Brawls werde ich hier etwas rumprobieren, was ich ggf. noch dazu mieten muss. Die Anzahl an Karten dürfte ich sich aber stetig verringern. Schon zum nächsten Brawl, brauche ich nicht mehr ganz so viel mieten (wenn nix dazu kommt), da ich mir nach und nach die Karten kaufe.
I didn't have to rent that much to be able to play Brawl reasonably well. In total it was just over 600 DEC (303,805 per day). Among others I rented the Legendary Summoner Quix, Rathe and Jacek.


In the next Brawls I will try something around here, which I must rent if necessary still in addition. But the number of cards should decrease steadily. Already for the next Brawl, I don't need to rent so much (if nothing comes to it), because I buy the cards bit by bit.

Aber selbst wenn es mehr und teurer werden sollte, verdiene ich aktuell pro Tag mit beiden Accounts wesentlich mehr durch das Vermieten meiner überflüssigen RF-Karten.
Ich vermiete übrigens einen Teil meiner Karten über
splexx.gg
(<- Referral-Link). Dort kannst du deine Karten auswählen, welche du vermieten möchtest, und der Service vermietet dir diese zum "bestmöglichen" Preis und aktualisiert das.
But even if it should become more and more expensive, I currently earn much more per day with both accounts by renting out my redundant RF cards.
By the way, I rent out some of my cards through
splexx.gg
(<- referral link). There you can choose your cards, which you want to rent, and the service rents them to you at the "best" possible price and updates that.
---
New Gladiators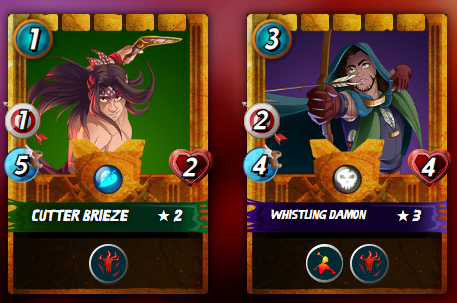 Meine ganzen RF-Gladiatoren bringen mir jetzt leider nichts mehr und GF-Gladiatoren habe ich erst zwei 😭. Bis ich hier gut aufgestellt bin, wird es wohl noch eine ganze Weile dauern und an eine GF-Quora denke ich erst gar nicht, da ich ja noch nicht mal ne RF bisher bekommen habe. Aber
@nighthunter666
hat mir ja eine zu Weihnachten beim Weihnachtsmann bestellt. Ich bin gespannt 😅
All my RF gladiators bring me now unfortunately nothing more and GF gladiators I have only two 😭. Until I am well positioned here, it will probably take quite a while and I do not even think about a GF Quora, because I have not even got a RF so far. But
@nighthunter666
has ordered me one for Christmas from Santa Claus. I am curious 😅

Account restructuring and goals
Wie schon mehrfach oben erwähnt, baue ich aktuell mein Deck von RF-Silber auf GF-Silber um. Im ersten Step muss ich natürlich erstmal ein einiergamßen vollständiges GF-Bronze-Deck hinbekommen. Kaufe aber die Summoner für Silber-Max trotzdem vorher schon, wenn der Preis stimmt.

Ich habe aktuell noch DEC im Wert von knapp 129 $ und ich habe Bids im Wert von 533 $ aktiv. Sobald meine RF-Karten unlocked sind, werde ich einige davon auch verkaufen um damit dann weitere GF-Karten zu kaufen.
As mentioned several times above, I'm currently converting my deck from RF-Silver to GF-Silver. In the first step I have to create a complete GF-Bronze deck. But I will still buy the Summoner for Silver-Max before, if the price is right.



I currently have just under $129 worth of DEC left and I have $533 worth of bids active. As soon as my RF cards are unlocked, I will sell some of them to buy more GF cards.

Beneficiaries

Du spielst noch kein Splinterlands? - Mit dem folgenden Link kannst du das Spiel kostenlos ausprobieren:
https://splinterlands.com?ref=mario89
Falls du Spaß am Spiel findest und das Spellbook kaufst, bekomme ich einen kleinen Betrag von Splinterlands als Belohnung. Für dich entstehen dadurch keine Nachteile. Melde dich danach bei mir und du bekommst von mir Unterstützung bei deinen ersten Schritten im Spiel.
You don't play Splinterlands yet? - With the following link you can try the game for free:
https://splinterlands.com?ref=mario89
If you enjoy the game and buy the Spellbook, I will get a small amount from Splinterlands as a reward. There will be no disadvantages for you. Contact me afterwards and you will get support from me for your first steps in the game.
---
Alle Bilder in diesem Blog mit Spielinhalten sind von splinterlands.com

Weitere Screenshots von legendary-stats.de

Keine Anlageberatung!
All pictures with gaming content in this blog are from splinterlands.com

More screenshots from legendary-stats.de

No financial advise!

Translated with www.DeepL.com/Translator (free version)
---
---