1.8 Million Cub burned
Cub has just hit an amazing number of burns has total Cub burned since it's inception surpasses 1.8 million. It is worthy to note the multi token bridge was introduced 4months ago, total revenue generated has grown up to $18k.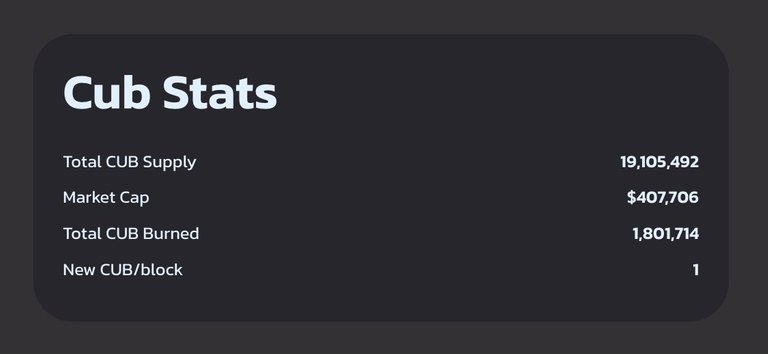 Since the V2 launch few minutes ago with bHBD and bHIVE and the cub buy and burn program it has seen a new level of growth in it's numbers for CubFinance. The statistics has been really impressive.
Apart from the amount of cub burned, annualized wrapping volume has grown from $4.3 million plus in October to $6.4 million plus as of the time of writing. The potential for Cub continues to be on the upwards slope.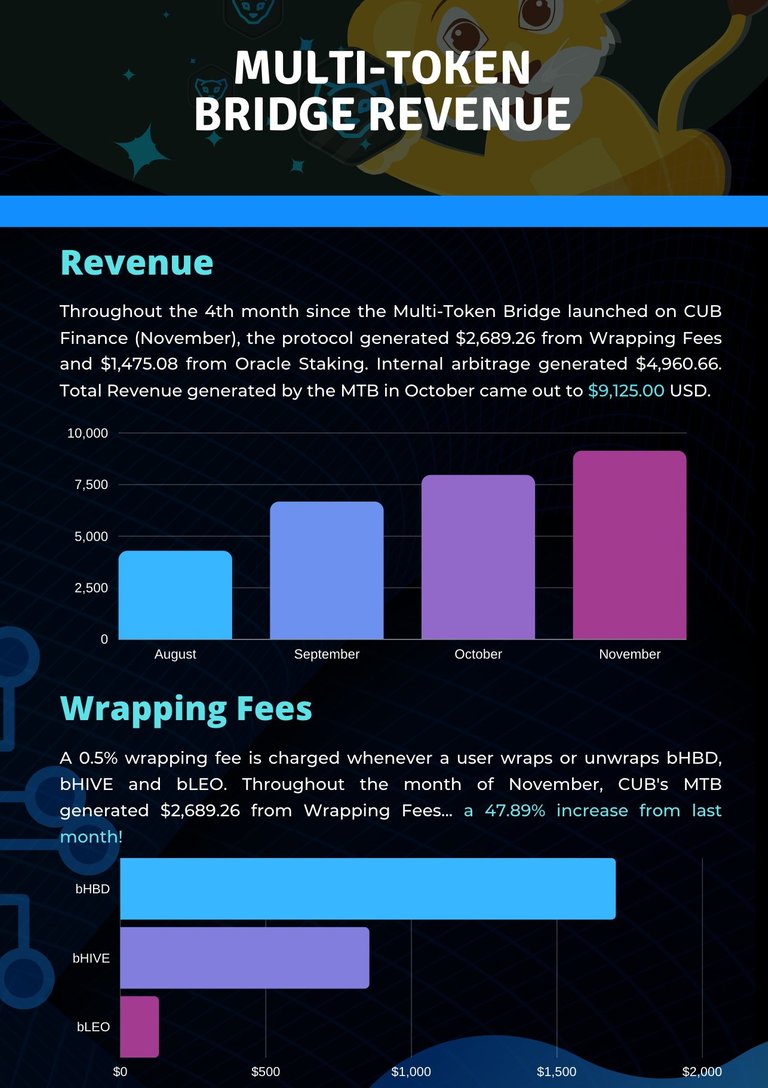 The statistics with cub in the past few months has impressive with massive growth observed since trading for Hive and HBD began on Binance smart chain.
Liquidity figures for bHBD and bHIVE has been on all time high also. Looking forward to a sustainable DeFi platform with amazing APR? CubFinance has got you covered with it's numerous pools.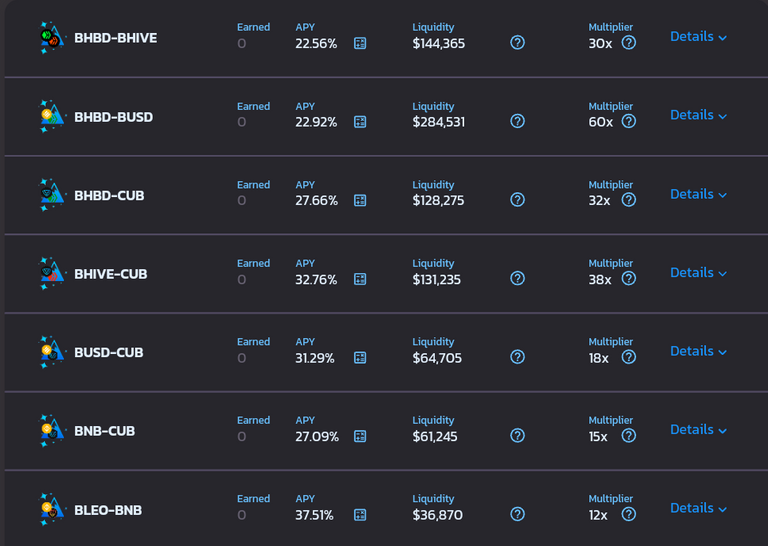 Visit cubdefi.com/farms to earn as much as 32% APY on Hive and HBD specialized pools. Don't miss on this offer to grow your funds slow and steady with CubFinance.
Posted Using LeoFinance Beta
---
---