[ESP-ENG] El Aurinegro le arrebato el título a los Rojos del Ávila en su casa ⚽ El Aurinegro snatched the title from Rojos del Ávila at home
Hola saludos comunidad hive y @fulldeportes, hoy estoy por aquí para hablarles un poco sobre la final de la liga futve que se disputó en el estadio olímpico de la UCV de la ciudad universitaria a la 6:30 pm, el 11 de diciembre de este año 2021, entre el Caracas FC y el Deportivo Táchira.
Hello greetings hive community and @fulldeportes, today I am here to tell you a little about the final of the futve league that was played at the Olympic Stadium of the UCV in the university city at 6:30 pm, on December 11 of this year 2021, between Caracas FC and Deportivo Táchira.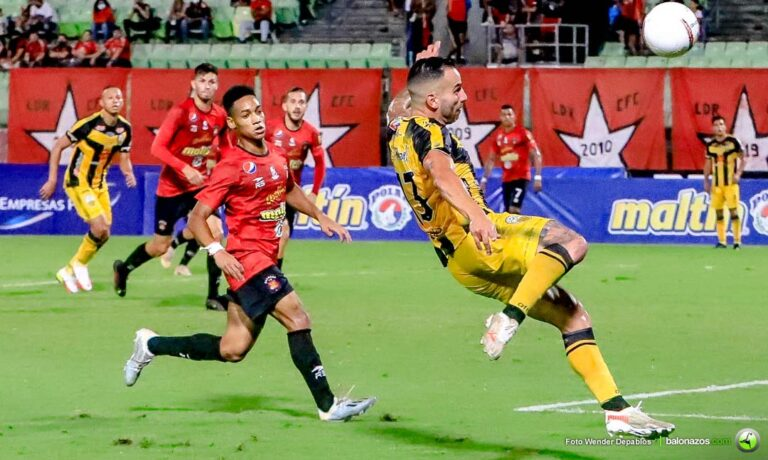 Fuente
---
Los equipos salieron con su alineaciones titulares, duelo de estrategia entre dos de los mejores técnicos en el fútbol venezolano actualmente, por un lado la veteranía de Noel "Chita" Sanvicente y por el otro la juventud de JJuan Domingo Tolisano, los dos iban por la gloria e inscribir su nombre en la historia.
The teams came out with their starting lineups, a duel of strategy between two of the best coaches in Venezuelan soccer today, on one side the veteran Noel "Chita" Sanvicente and on the other the youth of Juan Domingo Tolisano, both were going for glory and to inscribe their names in history.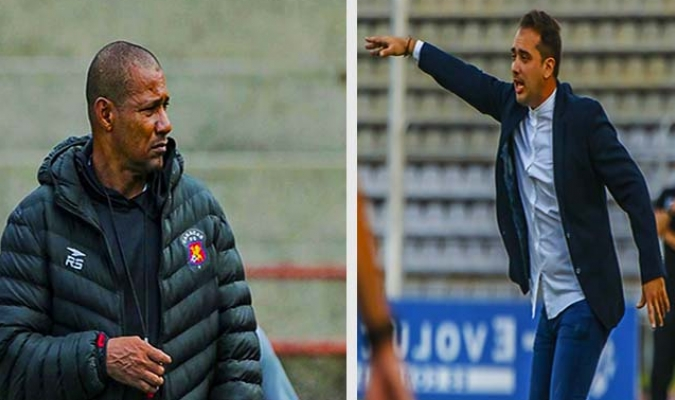 Fuente
---
Un partido con muy pocas llegadas, en mi opinión se respetaron mucho desde el comienzo. Ninguno se atrevía a buscar de lleno, ya que había temor de equivocarse por parte de los dos, pues no había mañana; el juego fue muy disputado en la mitad de cancha, en donde la primera mitad conto con tan solo dos llegas del Táchira y una sola del Caracas.
El segundo tiempo un poco más dinámico, con una que otra llegada, pero no más de hay. La defensa de ambos equipos estuvieron bastante bien, el juvenil Jesús Quinteros tuvo un excelente trabajo en la saga central y el mediocampista Maurice Cova manejando los hilos y distribuyendo bien el balón del equipo Aurinegro. Para mi, dos de los mejores en el equipo, por el otro lado, la delantera del Caracas no pudo conseguir los espacios para hacer su juego vertical y rápido, los mediocampistas Edson Castillo y Leonardo Flores tuvieron muchas imprecisiones durante el duelo. Eso sin duda afecto mucho a los rojos del Ávila a partir de la expulsión del africano Kwaku Bonsu Osei por agredir sin pelota al defensor tachirense. Desde ese momento renunció al ataque.
El partido lo controló el equipo de Tolisano poniendo piernas frescas y un jugador más pero sin llegadas claras, el Caracas pudo aguantar toda la prórroga hasta llegar a los penales.
Personalmente creo que el Caracas era favorito por los pateadores, pero ya saben esto es fútbol y todo puede pasar.
La lesión de Akinyoola, tuvo mucho que ver, pues era el primero en patear, en mi opinión los jugadores del Deportivo Táchira cobraron de manera segura. Pienso que hay estuvo la clave para llevarse la victoria y ser campeón del fútbol venezolano.
A match with very few chances, in my opinion they respected each other from the beginning. Neither team dared to go all out, as there was fear of making a mistake on the part of both teams, as there was no tomorrow; the game was very disputed in the middle of the field, where the first half had only two arrivals from Táchira and only one from Caracas.
The second half was a little more dynamic, with one or the other arrival, but no more than that. The defense of both teams was quite good, the youthful Jesús Quinteros did an excellent job in the central defense and the midfielder Maurice Cova managed the threads and distributed the ball well for the Aurinegro team. For me, two of the best players in the team, on the other hand, the Caracas forwards could not get the spaces to play their vertical and fast game, the midfielders Edson Castillo and Leonardo Flores had many inaccuracies during the duel. This undoubtedly affected the Reds of Avila after the expulsion of the African Kwaku Bonsu Osei for attacking the Tachira defender without the ball. From that moment on, they gave up attacking.
The match was controlled by Tolisano's team with fresh legs and an extra player, but without clear chances, Caracas was able to hold on throughout the extra time until it went to penalties.
Personally I think that Caracas was the favorite because of the kickers, but you know this is soccer and anything can happen.
Akinyoola's injury had a lot to do with it, as he was the first one to kick, in my opinion the Deportivo Táchira players took the penalty safely. I think that was the key to take the victory and become champion of Venezuelan soccer.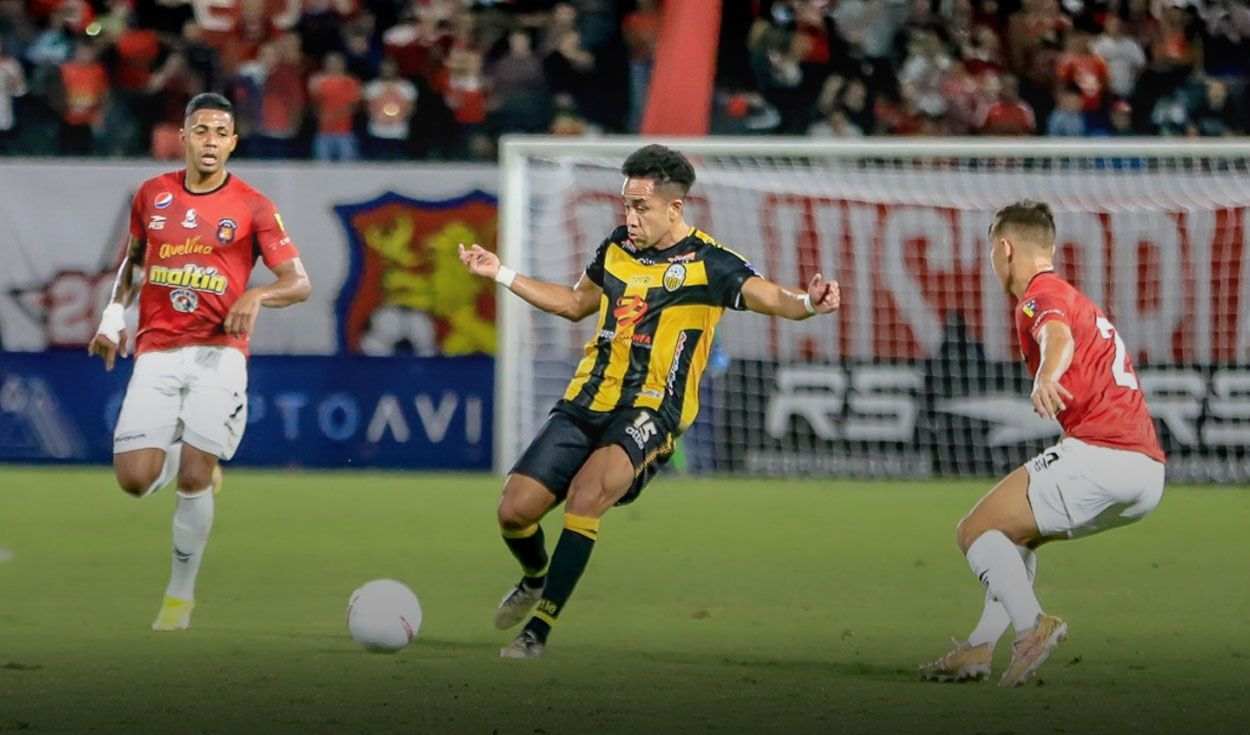 Fuente
---
El Caracas FC tiene el consuelo de haber obtenido una buena cantidad económica y que jugará directamente la fase de grupo de la copa libertadores, el estratega Noel "Chita" Sanvicente no le caería mal reforzarse, le hace falta el recambio en la delantera. No tiene jugadores al nivel de Celis, Akinyoola, Bonsu y esto puede costarle en el futuro para competir internacionalmente.
Caracas FC has the consolation of having obtained a good economic amount and will play directly in the group stage of the Copa Libertadores, the coach Noel "Chita" Sanvicente would not be bad to reinforce, he needs a replacement at the front. They do not have players at the level of Celis, Akinyoola, Bonsu and this could cost them in the future to compete internationally.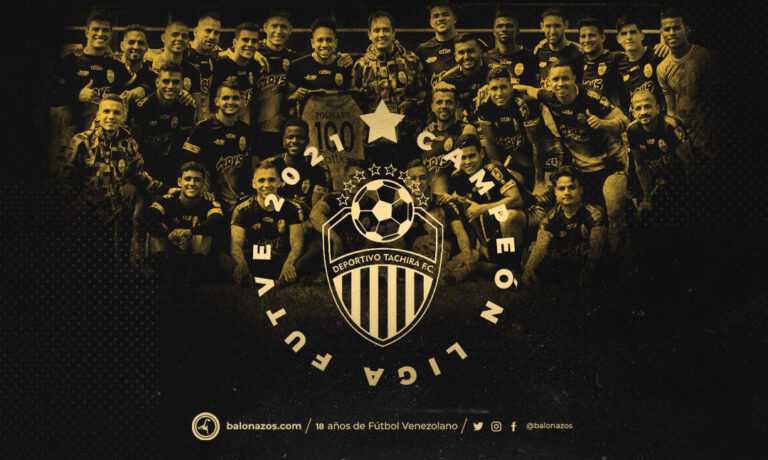 Fuente
---
El Deportivo Táchira consigue su novena estrella que no conseguía desde la temporada 2014-15 y jugará copa libertadores de América como el campeón del fútbol venezolano, teniendo muy buenas presentaciones de sus jugadores en todo el torneo.
Creo que algunos les queda poco tiempo en el equipo, pues llegarán ofertas internacionales.
Espero que tome las mejores decisiones financiera y para el equipo, felicidades y mucho éxitos para lo que viene les desea un humilde servidor.
Deportivo Táchira achieves its ninth star that it had not achieved since the 2014-15 season and will play in the Copa Libertadores de América as the champion of Venezuelan soccer, having very good performances of its players throughout the tournament.
I believe that some of them have little time left in the team, as international offers will arrive.
I hope you make the best decisions financially and for the team, congratulations and much success for what is to come, wishes you a humble servant.
---
---