[ESP-ENG] Manita de goles, el Arsenal golea al Sunderland y esta en semis -- Arsenal beat Sunderland and are in the semis
Hola amigos de hive y @fulldeportes, hoy miércoles 22 de diciembre voy hablarles la goleada que le propinó el Arsenal al Sunderland por la carabao CUP y se metió en semifinales camino al título, tremendo lo que están haciendo los dirigidos por Mikel Arteta.
Hello friends of hive and @fulldeportes, today Wednesday December 22 I'm going to talk to you about Arsenal's thrashing of Sunderland in the Carabao CUP and they got into the semifinals on their way to the title, tremendous what Mikel Arteta's team is doing.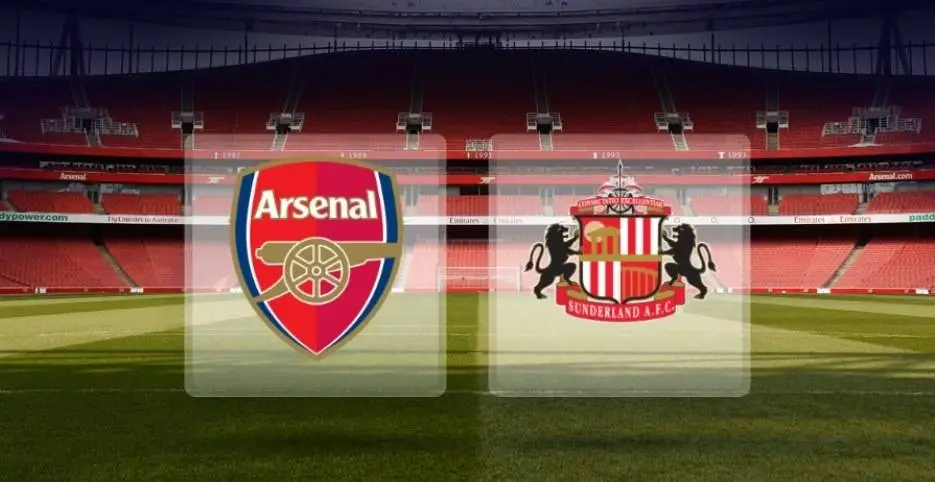 Fuente
---
Este martes 21 de diciembre se jugaba los cuartos de final de la carabao cup, el único partido que se disputaba era el de los gunners vs sundenrland, en Emirates Stadium, los cañoneros venían de dejar en el camino precisamente al Leeds de Bielsa en los octavos de final el pasado 26 de octubre por 2-0,y ganarle al mismo por 4-1 en liga, mientras el Sundenrland eliminaba al Queens Park Rangers por penales y venía por un buen momento en la tercera división de Inglaterra, 7 encuentros sin conocer la derrota.
El Arsenal que solo repetía en la alineación a ødegaard; los demás eran suplentes, logró una goleada espléndida con un Nketiah imparable siendo la figura del compromiso.
Rápidamente en el encuentro, los gunners se pusieron por delante en el marcador al minuto 17', tras un rebote del portero que aprovechó Nketiah, luego una muy buena jugada colectiva que concluye Nicolás Pepe con el 2-0 al minuto 27', solo 4' minutos después el Sunderland descuenta por intermedio Broadhead con un contragolpe letal y ponía el encuentro 2-1. Esto pasaba en el primer tiempo.
This Tuesday, December 21, the quarterfinals of the Carabao Cup were played, the only match played was the Gunners vs Sundenrland, at Emirates Stadium, the Gunners had just left Bielsa's Leeds in the round of 16 last October 26 by 2-0, and beat them 4-1 in the league, while Sundenrland eliminated Queens Park Rangers on penalties and were in a good moment in the third division of England, 7 matches without defeat.
Arsenal, who only had ødegaard in the line-up; the others were substitutes, scored a splendid goal with an unstoppable Nketiah being the star of the match.
Quickly in the match, the Gunners took the lead in the scoreboard at minute 17', after a rebound from the goalkeeper that Nketiah took advantage of, then a very good collective play that concluded Nicolás Pepe with the 2-0 at minute 27', only 4' minutes later Sunderland scored through Broadhead with a lethal counterattack and put the match 2-1. This was in the first half.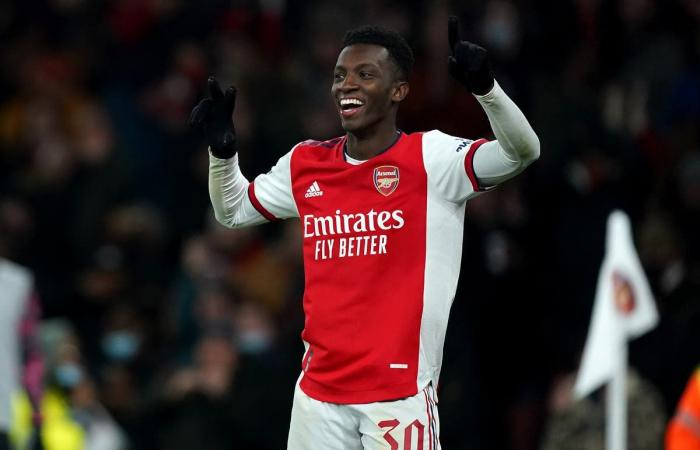 Fuente
---
El comienzo del segundo tiempo empezó a sentenciar el cotejo con el segundo gol de Nketiah con asistencia de Nuno Tavares al minuto 49', y nueve minutos después de nuevo Nketiah marcando un triplete y en mi opinión siendo el mejor del partido y propinado una goleada, y como no hay quinto malo Charlie Patiño al minuto 90+1' convierte y sella la goleada del Arsenal con una manito.
The beginning of the second half began to seal the match with Nketiah's second goal assisted by Nuno Tavares at minute 49', and nine minutes later Nketiah again scored a hat-trick and in my opinion was the best of the match and scored a goal, and as there is no bad fifth Charlie Patiño at minute 90+1' scored and sealed Arsenal's victory with a handball.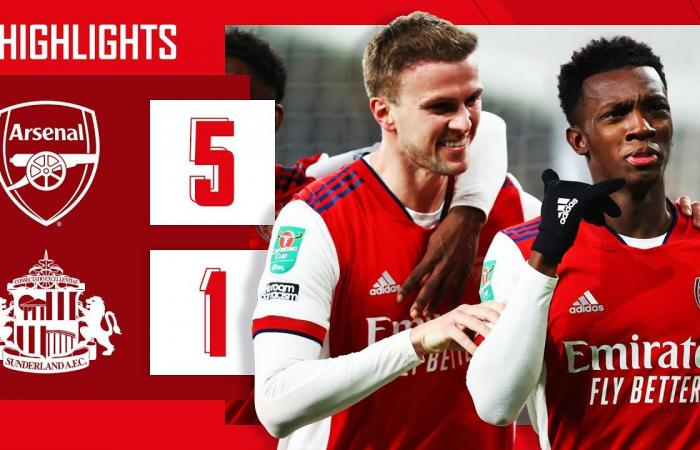 Fuente
---
Este es el cuarto triunfo consecutivo de lo gunners, tres por liga y este por carabao cup, han demostrado un gran nivel los dirigidos por Mikel Arteta, creo que los jugadores están feliz con el estratega y el estratega con los jugadores.
En mi opinión hay esta clave del éxito, que tienen los artilleros actualmente. En lo personal seguir jugando partido a partido y ahora pensar en el Norwich este domingo 26 de diciembre.
Espero que sigan lo éxitos para este club.
This is the fourth consecutive win for the Gunners, three in the league and this one in the Carabao Cup, they have shown a great level led by Mikel Arteta, I think the players are happy with the manager and the manager with the players.
In my opinion there is this key to success, which the strikers currently have. Personally, I want to keep playing game by game and now think about Norwich this Sunday, December 26th.
I hope this club continues to be successful.
---
---