My Favorite Movie Of All Time And Why

Firstly, I'll like to acknowledge @vempromundo for this great opportunity opened to all member's of the pob/hive community.
The challenge is what keeps steering up engagement in the community and am surprised to see how things changes so fast and sure no-one ever though this newbie community could strive and be where it is today.
I know the price and the Fomo might have an impact but i think the concept of it being a proof of brain community made it an interesting token to watch.
Now to why we are here, I'll start with what i like to watch because that's what most of us do more often than Reading right?.
WHAT I LIKE TO WATCH ARE INSPIRATIONAL AND FUNNY MOVIE'S
My favourite movie of all time is a indian movie Titled: 3 IDIOT'S.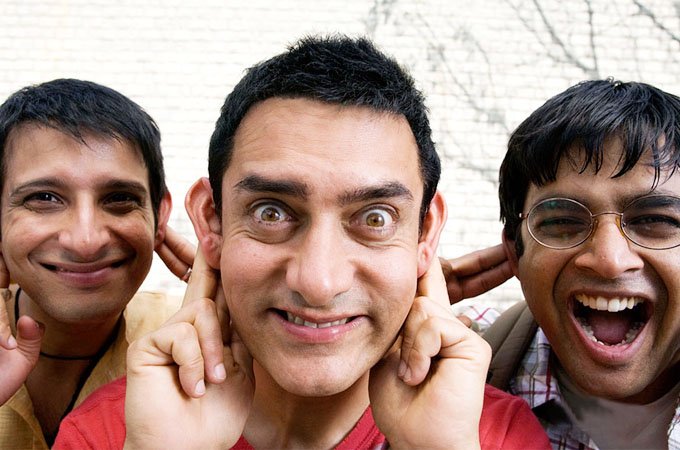 This movie talked about three college friends which each one one of them has passion for different things and with a very different home background.
From left to right we have Raju who has passion for Engineering but has alot of distractions from family to having belief in ungodly things to pass an Exam.
In the middle we have Rancho, who's family is said to be the richest but at the end turns out to be the Gardener's son to the Rich man.
And, lastly we have Farhad who comes from an average family and loves photograph but his Dad wants him to be an engineer, infact his Dad declared that he's going to be an engineer minutes after he was born and his fate was sealed😄. That's the crazy part for me lol.
To cut the long story short, I'll like to state few reasons why i do find this movie very Motivational, Inteeresting and Crazy at the same.
This Movie talked about how suicide rate is becoming alarming due to Society, Educational And Peer Pressure. Raju who was from a very poor family was put in a very hard situation by Dr. Viru the college director known as Virus, which he has to save himself or his friend(Rancho). This left him no choice tha to jump from the director's third floor window and landed in in a coma state , which he later survived with the help of his friend's and families.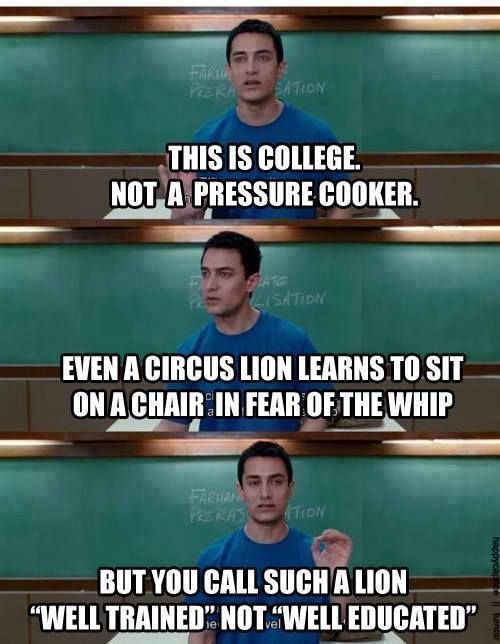 The storytelling process is such an interesting one connecting both the present and the future together.

It shows how being educated goes far from just having good grades in Exams. You should be able to apply it in real life to solve problem not create new ones. It further illustrate how Rancho who never used his college degree became a very well known Scientist. i think the movie is far ahead of it's time TBH.
To wrap things up my favorite quote in the movie is FOLLOW EXCELLENCE AND SUCCESS WILL COME YOUR WAY
Hope You Find This Movie Revie A bit Interesting, If you haven't watch this movie you can try watching and am sure you'll find it Informative and Educational.
Thanks for reading this far.
NOTE: @pob-fund is set to 50% BENEFICIARY
---
Posted via proofofbrain.io
---
---