BLOGGING CHALLENGE #4 - Día #13: Si pudieras viajar atrás en el tiempo y cambiar algo, ¿qué sería? || Day #13: If you could travel back in time and change anything, what would it be?
Seguramente en algún momento habrás escuchado a más de una persona comentar que le encantaría regresar en el tiempo para modificar ciertas cosas...cambiar algunas cosas que hizo o que no hizo, por ejemplo.
Surely at some point you have heard more than one person comment that they would love to go back in time to modify certain things... change some things they did or didn't do, for example.
right now.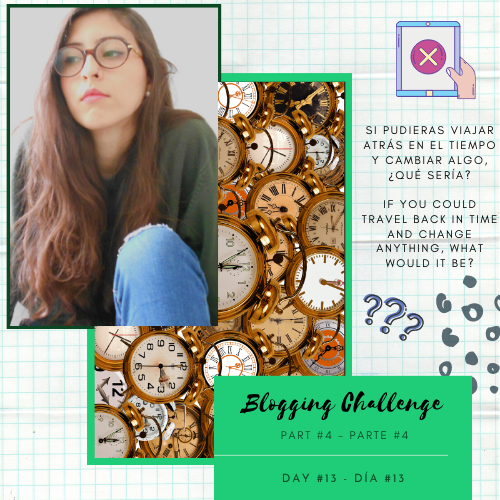 Imagen elaborada por @maryed en canva.com
Image by @maryed on canva.com


Si pudieras viajar atrás en el tiempo y cambiar algo, ¿qué sería?
---
If you could travel back in time and change anything, what would it be?
En lo personal, no soy del tipo de personas que se arrepienten del cosas hechas en el pasado. Puede que haya dicho cosas tontas en el momento menos apropiado, he tomado malas decisiones en el ámbito personal y académico, he dejado pasar oportunidades e incluso en algunas ocasiones he sido tal vez un poco irresponsable; pero todos esos errores cometidos me han dejado una gran experiencia, me han hecho madurar y por eso soy lo que soy en este momento.
Personally, I am not the type of person who regrets things done in the past. I may have said silly things at the wrong time, I may have made bad decisions in the personal and academic field, I may have missed opportunities and even been a little irresponsible on some occasions; but all those mistakes I made have left me with a great experience, they have made me mature and that is why I am what I am right now.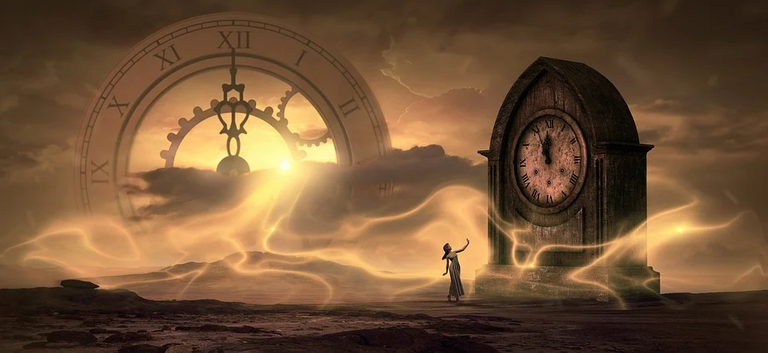 FUENTE | SOURCE
Realmente creo si pudiese viajar al pasado no cambiaría absolutamente nada, porque (como ya mencioné anteriormente) de mis aciertos y errores he aprendido cosas importantes. Por ejemplo, gracias a los errores cometidos he llegado a tocar fondo y sentirme realmente arrepentida por haber hecho las cosas mal, pero a su vez eso me ha impulsado para hacer mejor las cosas en el futuro.
Los errores no sólo sirven para que bajemos nuestra cabeza por haber hecho algo mal, ellos también son una parte fundamental de nuestro aprendizaje en el día a día.
I really believe that if I could travel to the past I would not change anything at all, because (as I mentioned before) from my successes and mistakes I have learned important things. For example, thanks to the mistakes I have made I have hit rock bottom and felt really sorry for having done things wrong, but at the same time that has pushed me to do things better in the future.
Mistakes don't just serve to put our heads down for having done something wrong, they are also a fundamental part of our day-to-day learning.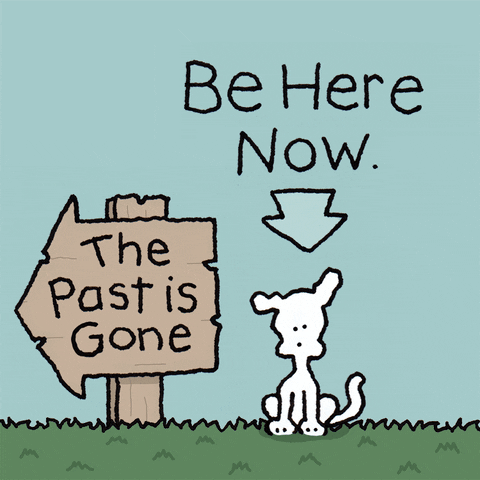 FUENTE | SOURCE
Con ese largo historial de lecciones útiles aprendidas es que construimos nuestro día a día, en el que también es muy probable que aprendamos algo que nos ayude a seguir creciendo como personas.
Así que, en definitiva, no hay nada que me gustaría cambiar. Elijo quedarme con las huellas de mis errores: las lecciones que tanto me costaron aprender.
It is with that long history of useful lessons learned that we build our day to day lives, in which we are also very likely to learn something that will help us continue to grow as people.
So, all in all, there is nothing I would like to change. I choose to keep the traces of my mistakes: the lessons I worked so hard to learn.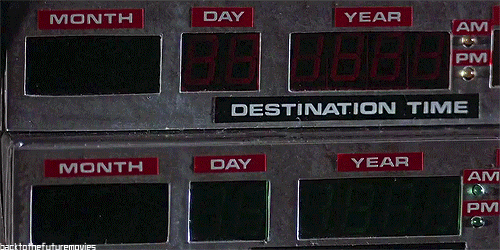 FUENTE | SOURCE
And you, what would you change?

Esta es mi entrada para el 30 Day Blog Challenge - Parte 4, si deseas participar solo toma la siguiente imagen y coloca la etiqueta #bloggingchallenge en cada una de tus publicaciones de participación.
This is my entry for the 30 Day Blog Challenge - Part 4, if you want to participate just take the following picture and put the tag #bloggingchallenge on each of your participation posts.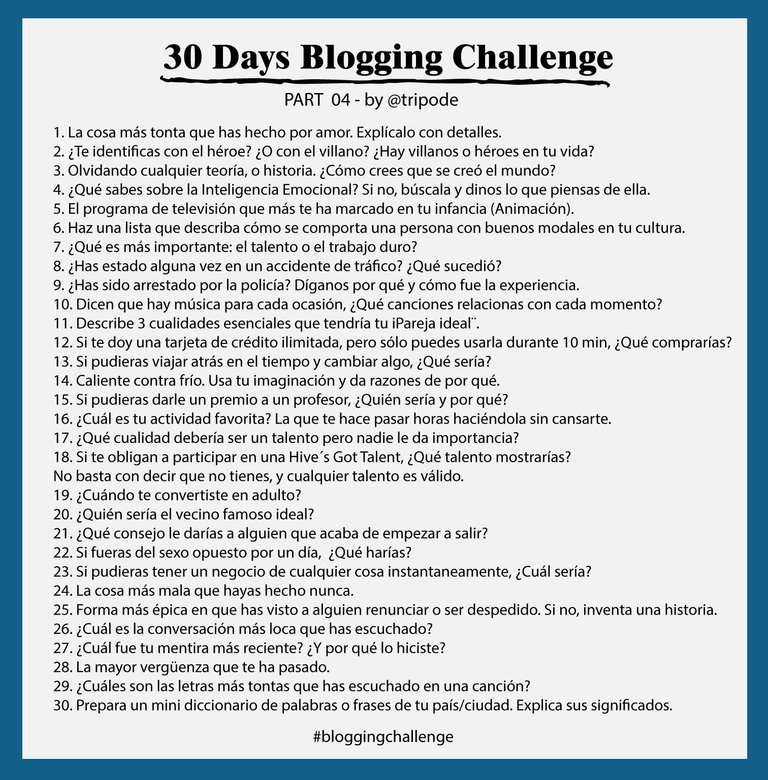 ---
✨¡Gracias por leer esta publicación!✨
✨Thank you for reading this publication!✨
---
✂ Separador #1 | Separator #1: cryptosharon
✂ Separador #2 | Separator #2: @tripode
Translated with www.DeepL.com/Translator (free version)

---
---