[WE112] MY UNEXPECTED NICKNAME

Greetings from here to every Hivers,and blissful weekend to us all. For this weekend engagement,I will be writing on the nickname. Thanks so much @galenkp for giving everyone in this community equal privilege. To everyone that will read and comment,thank you very much for visiting, it's a great encouragement and support.
Nickname given or received
Do you have a nickname or pet name given to you by someone else? What is it and why were you given it? Or, have you given someone else a nickname that stuck What is it and how did they earn it?
According to Wikipedia A nickname is a substitute for the proper name of a familiar person, place or thing – commonly used for affection.
When I was a teenager, I saw lots of people having nicknames. Nicknames can be given to a person by someone, you can choose to give yourself a nickname or you can give a nickname to someone else. Also, a lengthy name while trying to to make it simple, can be shortened and that's a nickname. In addition, affection for a particular place, a person, a thing, can make one choose such a thing or person's name as a nickname.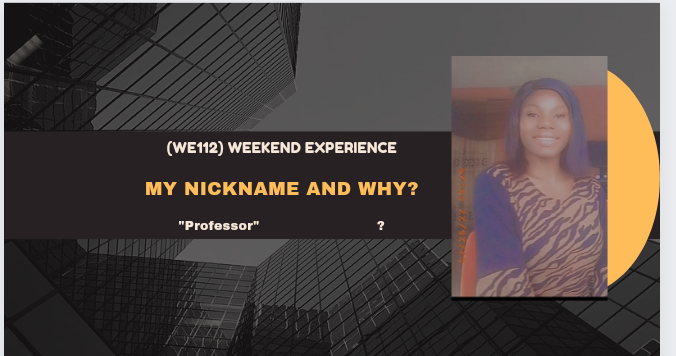 created with CANVA
--------------------------------------
    MY NICKNAME AND WHY 

In my own case, I was given my first nickname in the University; It came so unexpectedly. In my first year, we were offering different courses; one of which was French Language. It was so hard for many of my course mates, the reason being that our official language is English Language. Introducing LOTE (Language Other Than English) as a course was a good decision but to some of the students, it was wasn't a wise choice.
---
For all of us then, the French Language was difficult to understand as most of us didn't have basic knowledge of it including myself. France is a country I have never visited but hoping to one day. So learning French as a course wasn't an easy one. But regardless, I gave it my best shot. My scores and responses to questions relating to this course made one of my course mates nicknamed me 'professor'.
---
Immediately others heard it, they followed suit. When everybody started calling me 'professor' that nickname motivated and boosted my zeal to work harder in that course and other courses respectively.
---
The nickname made me stand out and also I made sure most of my course mates who were zealous to learn , understand and pass the course did amazingly well. Professor is one who helps students academically and I made sure my impact was hugely felt positively. I heard lots of heart-warming testimonies and also anytime they remember that course, my name rings a bell in their ears as the reason behind their understanding and having a good grade.
have you given someone else a nickname that stuck What is it and how did they earn it?
-------------------------------------
So,I gave a nickname to a friend of mine during my secondary School days. I had this friend who doesn't go late to chapel and any gathering at school. Always the first to be seated in the chapel, refertory,etc.To sum it all, she's very punctual. So, one day, while we were all walking out of the chapel, I called her name Peace AKA the "P girl".
---
The "P girl" got her attention,she stopped and asked me what that means and I jokingly told her it's because of punctuality, that's why I called her "P girl" which means Punctual girl. She smiled and said,``''At first I thought you meant Peace girl since my name is Peace but it's a good thing to note someone with something good.I like the nickname". I began calling her "P girl" and others joined suit. She became so popular with that name.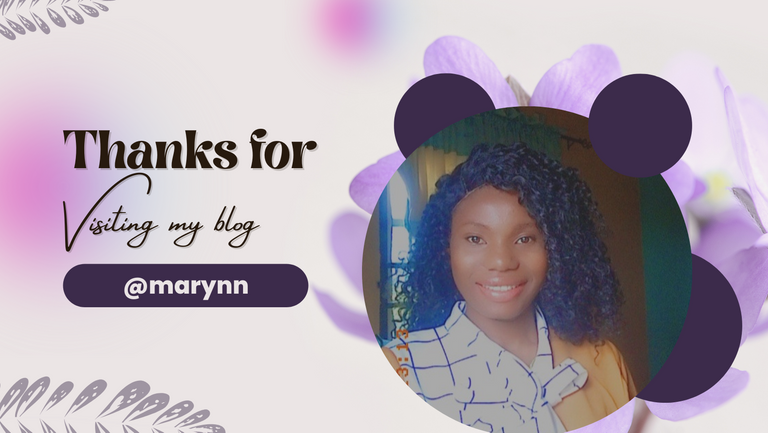 Canva
---
---