(ESP-ENG) 🐕Nuevos miembros de la familia. Cachorritos. 🐕// 🐕 New family members. Puppies.🐕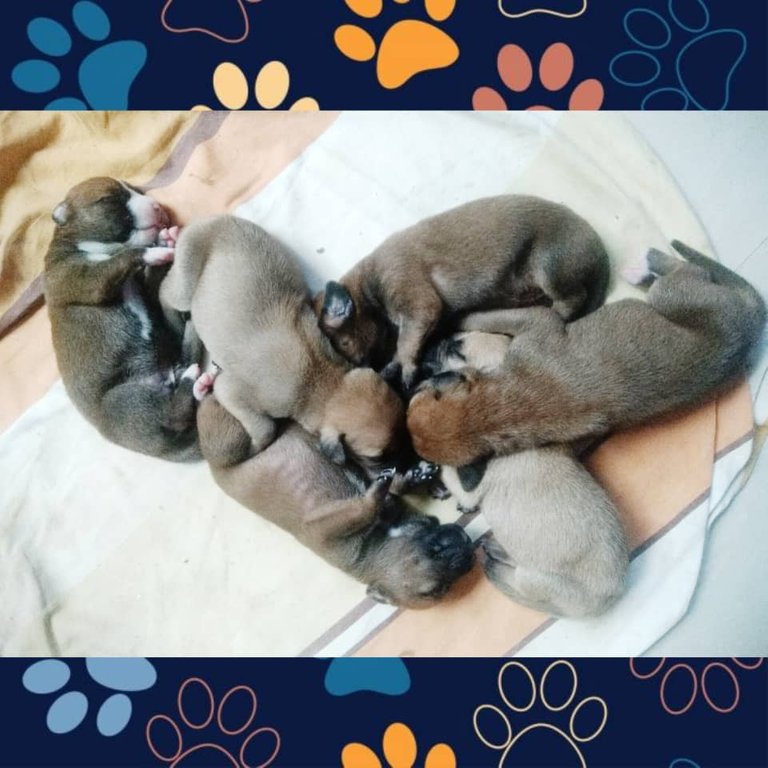 Hola gran familia de esta colmena, espero todos estén excelentemente bien. Hoy quiero presentarles unas ternuritas que llegaron agigantar nuestra familia. Y es nuestra perra Blacky, así es su nombre, es una bóxer y por primera vez después de 5 años que la tenemos ha tenido perritos, y pues nos tiene enamorados con esos pequeñitos, le nacieron 7 cachorritos pero lamentablemente murió uno, por su inexperiencia, no sabia que hacer. Pero a Dios gracias 6 de ellos están vivos y nosotros disfrutando de ellos.
Hello big family of this hive, I hope you all are doing great. Today I want to introduce you to some tenderness that came to enlarge our family. And it is our dog Blacky, that is her name, she is a boxer and for the first time after 5 years that we have had her, she has had puppies, and we are in love with those little ones, 7 puppies were born to her but unfortunately one died, because of her inexperience, she did not know what to do. But thank God 6 of them are alive and we are enjoying them.

Hoy ya hace 13 días que al despertar a primera hora de la mañana nos encontramos con esta sorpresa, miro la carita de Blacky y esta toda asustada, aterrada sin saber que esta pasando y tal vez de donde salieron todos estos pequeños. Pero lo que mas me encanta es observar la grandeza de Dios como hizo todo tan perfecto, ella sin saber inmediatamente su instinto de madre la lleva a cuidarlo, limpiarlo a amarlo, no les parece hermoso.
Today it has been 13 days since we woke up first thing in the morning and found this surprise, I look at Blacky's face and she is all scared, terrified, not knowing what is happening and maybe where all these little ones came from. But what I love the most is to observe the greatness of God as he made everything so perfect, she without knowing immediately her mother's instinct leads her to take care of him, clean him and love him, don't you think it is beautiful.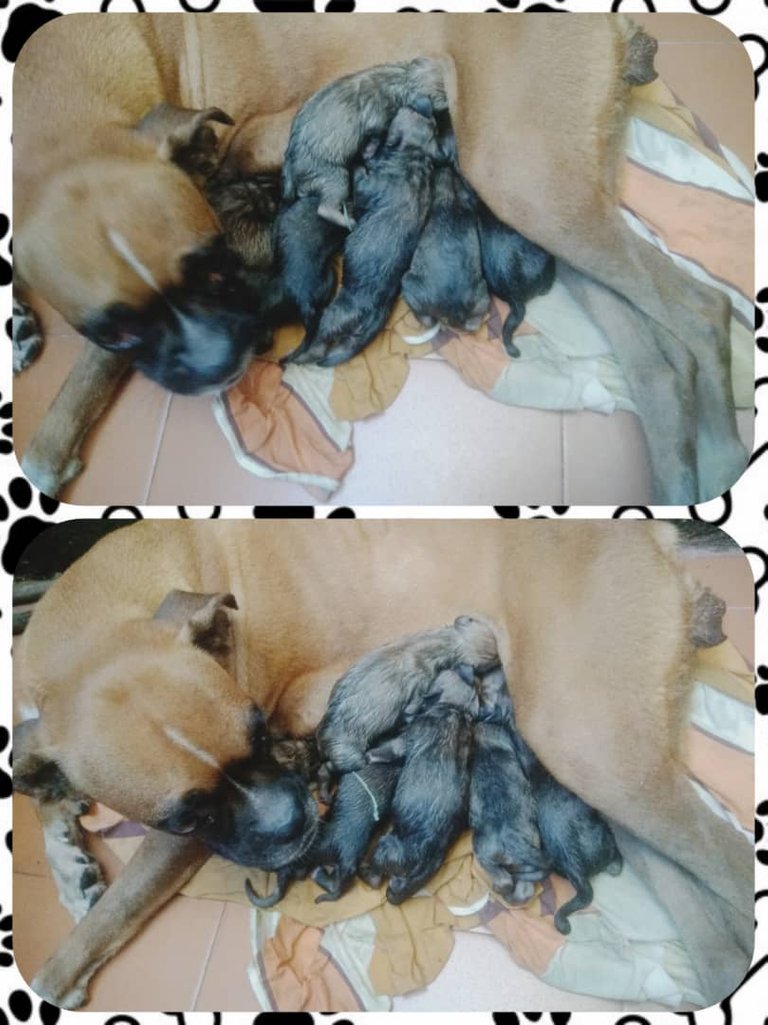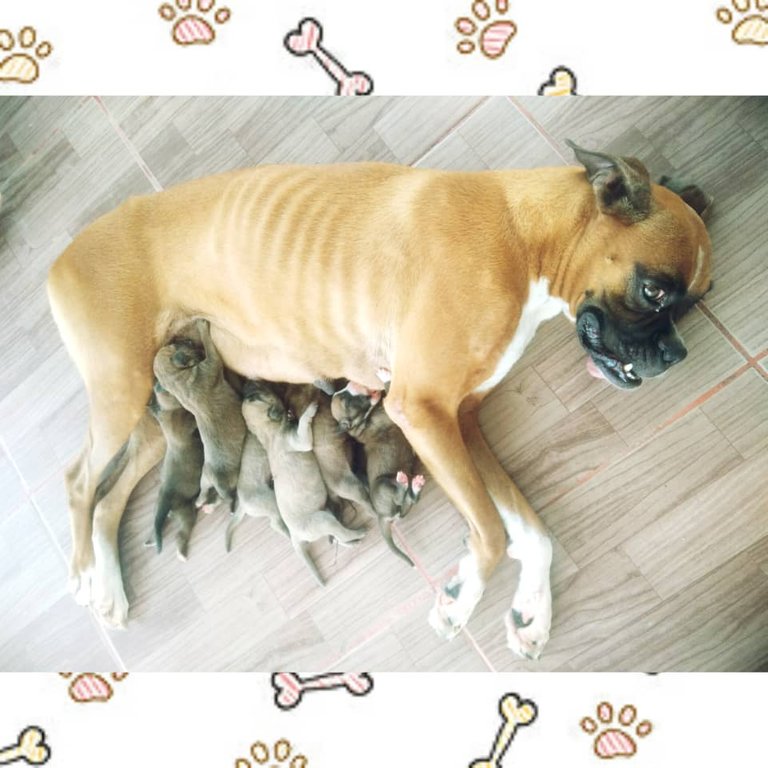 Y pues ahora esta es su rutina, cuando no están pegado de la mamá alimentándose están todos juntos unos encima del otro parecen uno solo, me parecen tan tiernos, aun sin abrir sus ojitos y sin saber caminar ellos simplemente buscan el calor de ellos mismos y manutenerse unidos.
And now this is their routine, when they are not attached to their mother feeding they are all together on top of each other, they look so cute, even without opening their eyes and without knowing how to walk they just look for the warmth of themselves and stay together.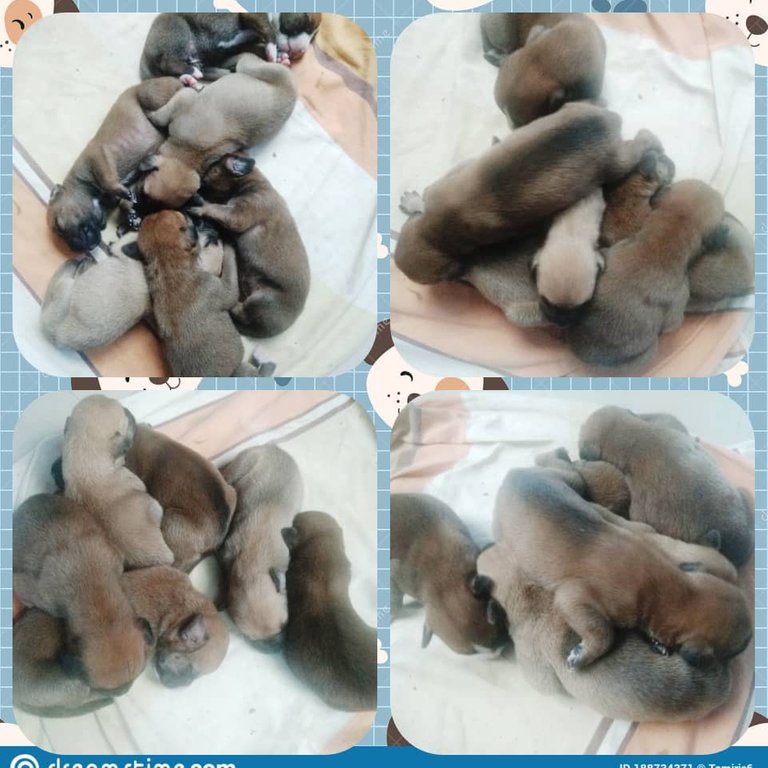 😀😂😂 Aún no supero esta foto, miren como están todos encima y a uno de ellos solo se le mira la carita, uno puede pensar que lo están asfixiando, pero no, ellos están felices allí.
😀😂😂 I still can't get over this picture, look how they are all on top of each other and one of them only has his little face showing, you might think they are suffocating him, but no, they are happy there.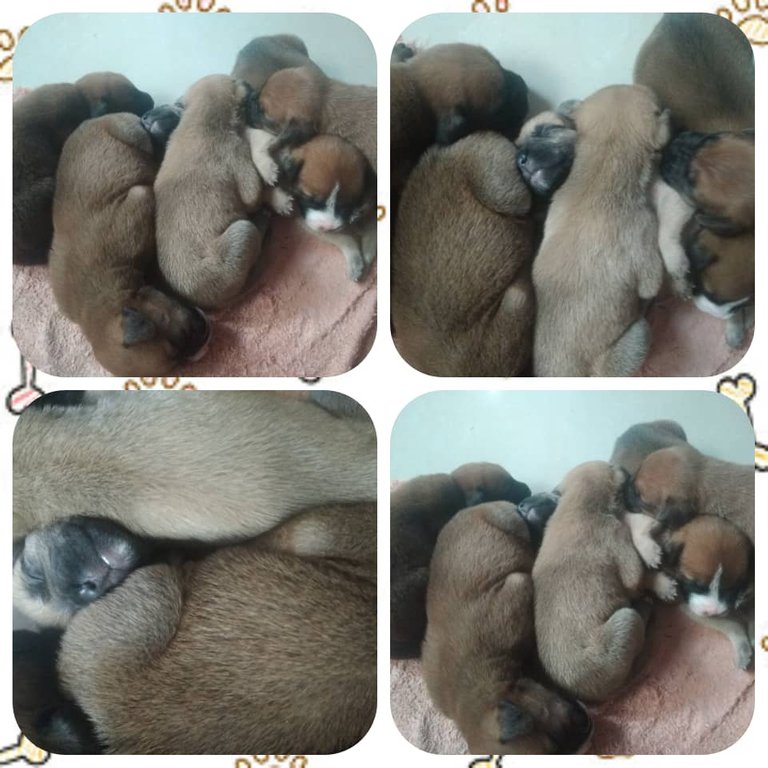 Y como en toda familia como dicen por ahí, hay un consentido y mas hermoso, aunque en este caso todos son preciosos, este es el consentido. Ya hoy tratando de caminar y con sus ojitos abiertos.
And as in every family as they say, there is a spoiled and more beautiful, although in this case all are precious, this is the spoiled one. Already today trying to walk and with his little eyes open.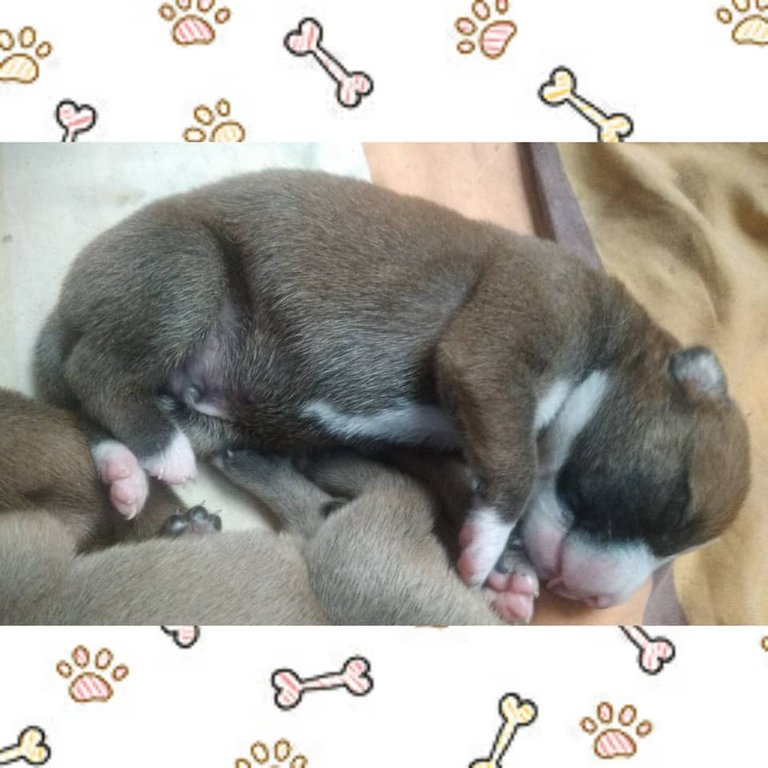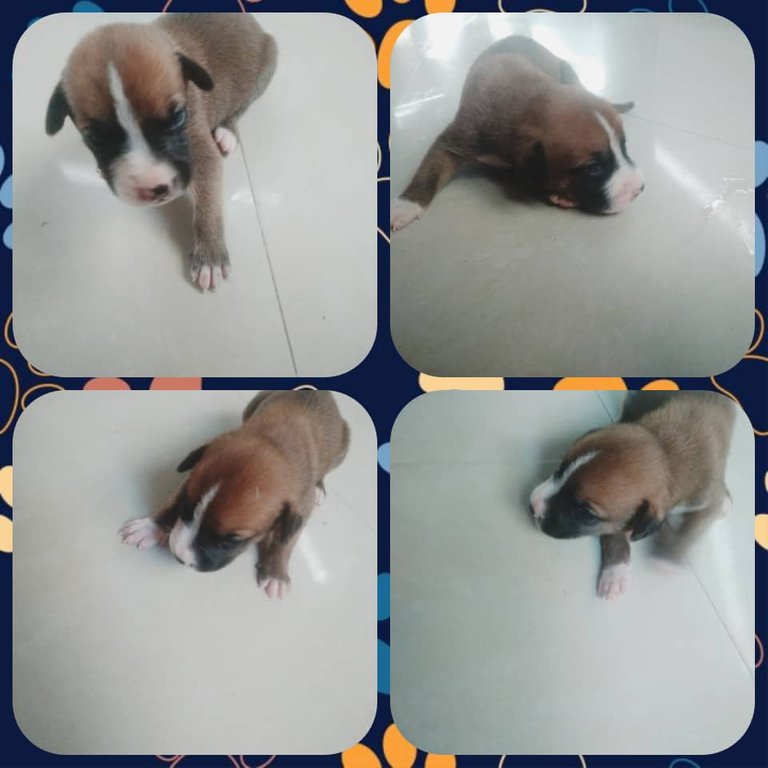 Todas las imágenes son de mi autoría y tomadas desde mi tlf android y editadas de la app InCollage y Canva.
Traducción: DeepL.com
mioooooo.JPG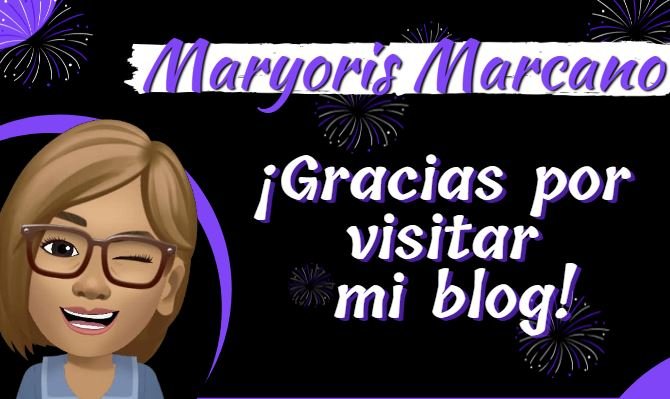 ---
---