(ESP-ENG) 😊 What should I do to be happy? 😊 // 😊 ¿Qué debo de hacer para ser feliz?😊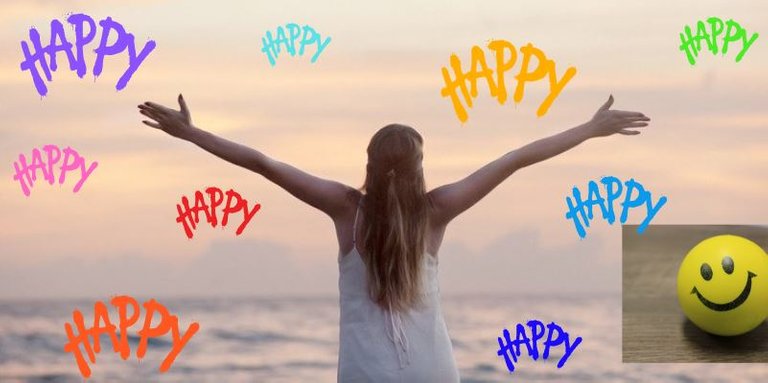 Hello, hello my beautiful people of this hive, happy to be here with you, many times we don't ask ourselves what should I do to be happy, it is something that often floods our mind and even at times we don't know what to do, and sometimes we even get stuck thinking that our happiness depends on those around us, let's see a point of view perhaps a little different from ours.
Hola, hola mi gente hermosa de esta colmena, feliz de estar por aquí con ustedes, muchas veces no preguntamos que debo de hacer para ser feliz, es algo que muchas veces inunda nuestra mente y hasta por momentos no sabemos que hacer, e incluso a veces quedamos atrapados pensando que nuestra felicidad depende de los que están a nuestro alrededor, vamos a ver un punto de vista tal vez un tanto diferente al nuestro.

The first thing I must do to be HAPPY is to accept myself as I am.
Yes it is, it is the best way to start to be happy, many times we live fighting with ourselves because we do not accept ourselves, we want to change everything about us because everything seems bad to us and even we do not see and we annul the good, wonderful and unique that God deposited in each one of us and it is what makes us special and different, instead of being grateful with what we are, our talents and virtues, with our body, our organs and everything we are and have, then we deny, we do not accept ourselves and even desire what others have and are, and many times without having any idea that maybe that someone would give everything to have just a part of your essence and what you have.
So let's start by accepting ourselves, just as we are, we are beautiful, beautiful, smart, intelligent, unique, talented, capable and important. Also with our flaws and mistakes, believe me we are not the only ones who have them, and sometimes they are not so serious when compared to others, forgive our failures, indeed, let's celebrate them, because we learn from them and we come out of them stronger and finally let's be ThANKFUL with ourselves and also with others, be grateful for big and small things, no matter how small, be grateful for the simple fact of being alive and healthy, and if you suffer from something then also be grateful because somewhere there is someone who is having a worse time than you.

To be happy is something that depends solely and exclusively on ME.
A great truth, MY HAPPINESS has to depend only on me, we can not depend on others to feel happy, it is clear that the people who are around us such as our families, partners, children, parents, siblings, friends, give us happy moments, happiness, joy, pride and stop counting endless emotions and happy moments but I reiterate my happiness is mine, depends on me and I should not subject it to others, emotions to depend on the mood of another person, to expect that someone else wants to do something to see me happy.
I make the decision to be HAPPY and I remain in it every day, no matter what others do, no matter who I am, I decide to be happy and it is my responsibility. If I leave it in the hands of someone else, then as the mood of that person will be me, and that reflects frustration, helplessness, sadness, discouragement and I become a dependent and fickle person.
So I am happy for myself, because I deserve it, because I want it and I work on it.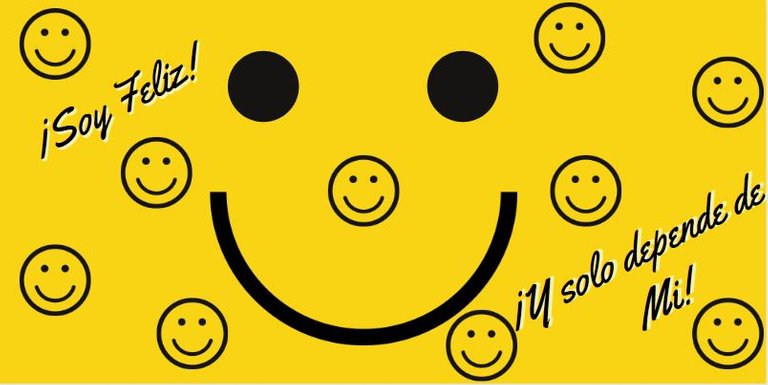 Lo primero que debo hacer para ser FELIZ es aceptarme a mi mismo tal y como soy.
Si así es, es la mejor manera de empezar para ser feliz, muchas veces vivimos peleando con nosotros mismos porque no nos aceptamos, queremos cambiar todo de nosotros porque todo nos parece mal e incluso no vemos y anulamos lo bueno, maravilloso y único que Dios depositó en cada uno y es lo que nos hace especial y diferente, en vez de ser agradecidos con lo que somos, nuestros talentos y virtudes, con nuestro cuerpo, nuestros órganos y todo lo que somos y tenemos entonces renegamos, no nos aceptamos e incluso deseamos lo que otros tienen y son, y muchas veces sin tener idea de que tal vez ese alguien diera todo por tener solo una parte de tu esencia y de lo que tú tienes.
Así que empecemos por aceptarnos, así tal y como somos, somos bellos, hermosos, inteligentes, únicos, talentosos, capaces e importantes. También con nuestros defectos y errores, créeme no somos los únicos que lo tenemos, y a veces no son tan grave cuando se compara con otros, perdonemos nuestros fracasos, es más, celebrémoslo, porque de ellos aprendemos y salimos de allí más fuertes y por último seamos AGRADECIDOS con nosotros mismos y también con los demás, agradezca cosas grandes y pequeñas, por muy mínimas que sea, agradezca por el simple hecho de estar vivo y sano, y si padece de algo pues también agradezca porque en algún lugar hay alguien que la esta pasando peor que usted.

Para ser Feliz es algo que depende única y exclusivamente de MI.
Una gran verdad, MI FELICIDAD tiene que depender solamente de mi, no podemos depender de otro para sentirme feliz, claro está que las personas que están al nuestro alrededor como lo son nuestras familias, pareja, hijos, padres, hermanos, amigos, nos brindan momentos alegres, felicidad, gozo, orgullo y pare de contar un sin fin de emociones y momentos felices pero reitero mi felicidad es mía, depende de mi y no debo sujetarla a otros, a emociones a depender del animo de otra persona, a esperar que otro quiera hacer algo para verme feliz.
Yo tomo la decisión de ser FELIZ y permanezco en ella todos los días, hagan lo que hagan los demás, digan lo que digan los demás sea quien sea, yo decido ser feliz y es mi responsabilidad. Si la dejo en manos de otro entonces como este el ánimo de esa persona voy a estar yo, y eso refleja frustración, impotencia, tristeza, desánimo y paso a ser una persona dependiente e inconstante.
Así que soy Feliz por mi misma, porque me lo merezco, porque lo deseo y trabajo en ello.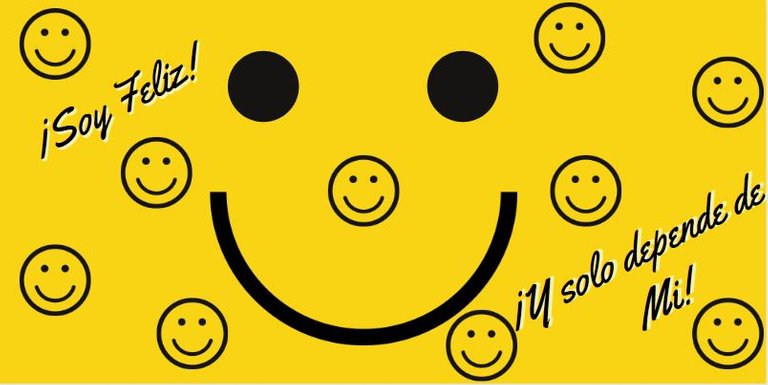 Todas las imágenes son de mi autoría y tomadas desde mi tlf android y editadas de la app InCollage y Canva.
Traducción: DeepL.com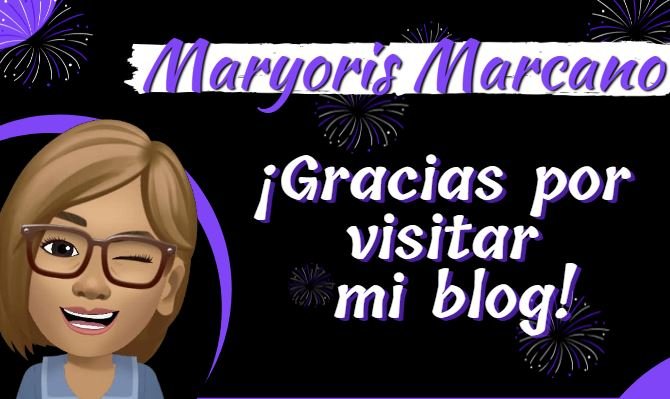 ---
---