Double Credits At Hungry For Hits...

...it KILLS my last nerves (and then some) to surf on Sunday. BUT ...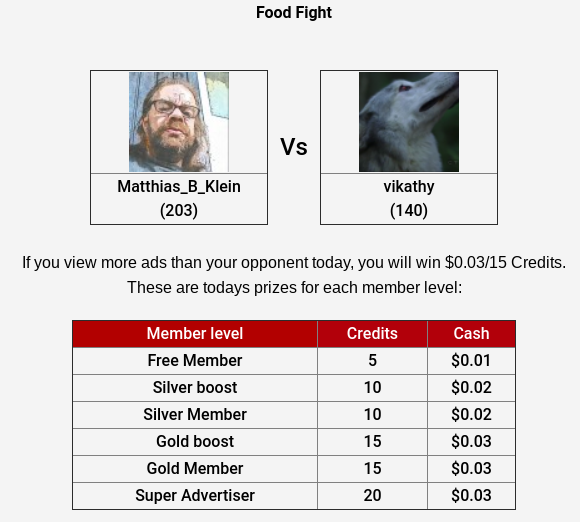 Hungry For Hits happens to pay me 2+ Credits for every Page I visit...
Unfortunately only on Sunday.
It's the very same with a number of pages... EG CV I wrote about yesterday...
---
---