Bear Market Resumes? August 2022...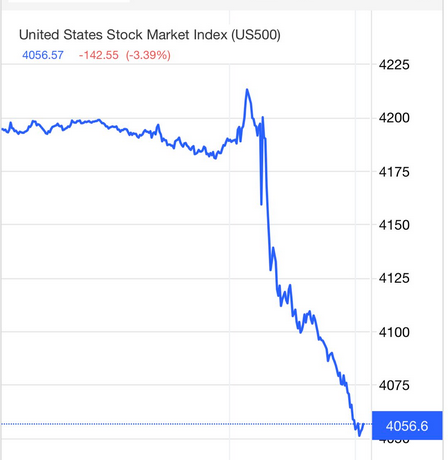 Friday SPY index closed down more than 3%. Relatively speaking by points dropped on a given day this was the ninth worst day on record for the SPY, as shown from Wikipedia.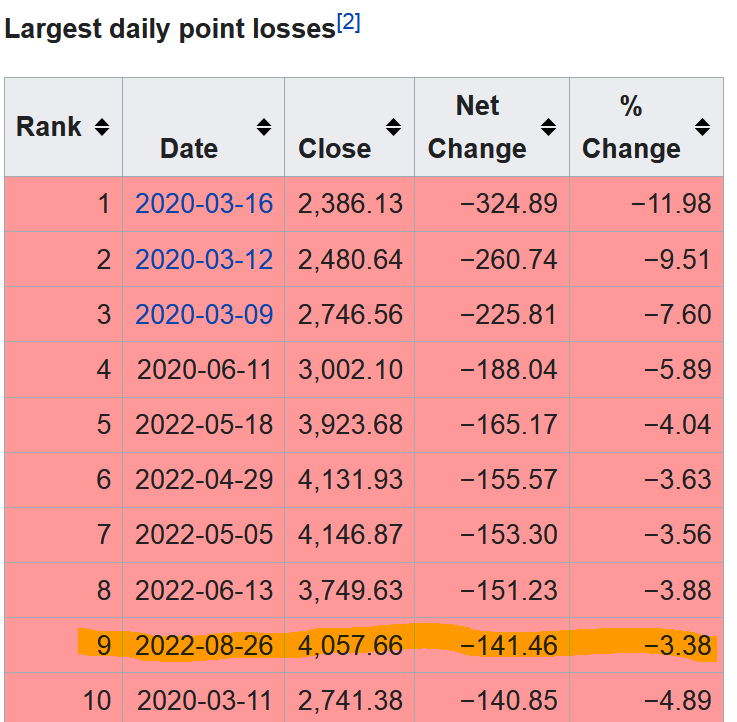 The million dollar question is the bear market coming back or are we in a consolidating period?
Jackson Hole Summit Effects On Markets
FED chairman Powell came out to speak today and after his speech the markets pretty much steadily decline all the way to the closed. As I had posted here and here that the FED currently has a control on the traders emotions that is leading to stock market price swings.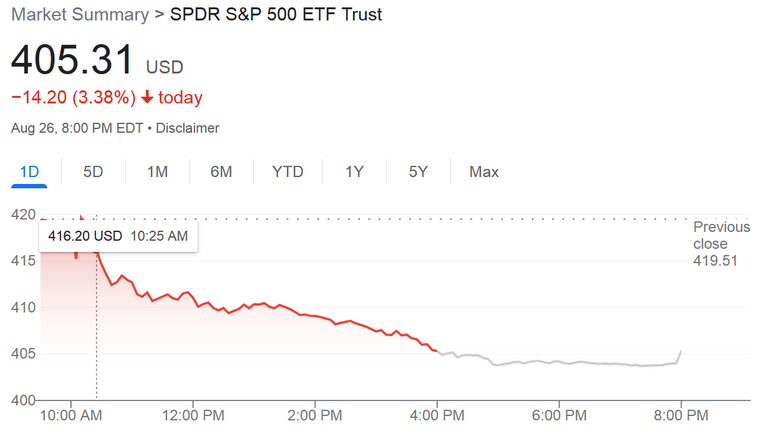 Mr. Powell started his speech at 10am est and was mostly completed by 10:10am est. The initial reactions in the markets were somewhat neutral as SPY was able to hit flat to slight positive, only to end up going downward slope from 10:25am est all the way until the market closed.
Conclusions
The markets ended the week on a bear note and remains to be seen what the upcoming days and weeks will be like. What is worth nothing is that come September the FED will be announcing interest rates, likely to rise, at 0.75%. Meanwhile also continuing to reduce FED balance sheet and increasing the reduction from $47.5 billion a month to $95 million a month. FED has not given an exact date on when to stop raising rates or slowing down sales of assets on it's balance sheets. Like many have said before, "do not fight the FED." They are hawkish here which is bearish for stock prices.
None of what I write is financial advice. It is for entertainment purposes only. Thanks for reading!

LeoFinance = Financial Blog
LeoDex = Hive trading exchange for Secondary Tokens, Low 0.25% fees for deposits and withdraws.
HiveStats = Hive stats per user
LeoPedia = Informative content related to anything about Crypto and how to make financial gains in crypto!
CubDefi = LEO Finance's Defi with CUB Token
---
---