Coinbase Pro Closing. Bad For Crypto Or Bad Business?

One of the lowest crypto trading fee platform that has been approved by the government for use is coinbase pro. Now news has come that the parent company Coinbase is planning to close down coinbase pro.
Coinbase explanation for the shutdown is so to consolidate customers to one platform making trading easier for all customers. Whether this is true or not it appears the company is shrinking in footprint. As recent as a few weeks back Coinbase announced a 18% layoff of its entire company.
This all seems to be stemming from the cryptocurrency market draw down, or is it poor management by crypto companies?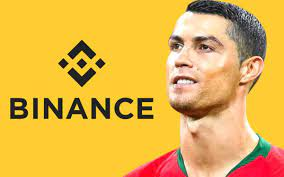 Binance a major competitor of coinbase on the other hand has today announced their alliance with sports super star Cristiano Ronaldo. The alliance will have an NFT pushed with Cristiano as a center piece to allure customers to web3. This is a sign that Binance is trying to grow their footprint.

In addition to alliances Binance is making they are also accelerating their hiring process unlike Coinbase doing layoffs. The signs seem to me is Coinbase had mismanage their opportunities in crypto space while Binance and others are taking advantage during this down turn.
Conclusions
Whether a bull market or a bear market there are opportunities to succeed and firms like Coinbase and Binance are good examples of the failures and successes respectively. This can be the same for individuals investing in crypto. Some will come out ahead when this bear market is over. Will you be one of them? Kudos to Binance for taking the right moves during the bull market to still have the ability to take advantage of the bear market.
None of what I write is financial advice. It is for entertainment purposes only. Thanks for reading!

LeoFinance = Financial Blog
LeoDex = Hive trading exchange for Secondary Tokens, Low 0.25% fees for deposits and withdraws.
HiveStats = Hive stats per user
LeoPedia = Informative content related to anything about Crypto and how to make financial gains in crypto!
CubDefi = LEO Finance's Defi with CUB Token
---
---