Example of HLODING Working (Splinterlands)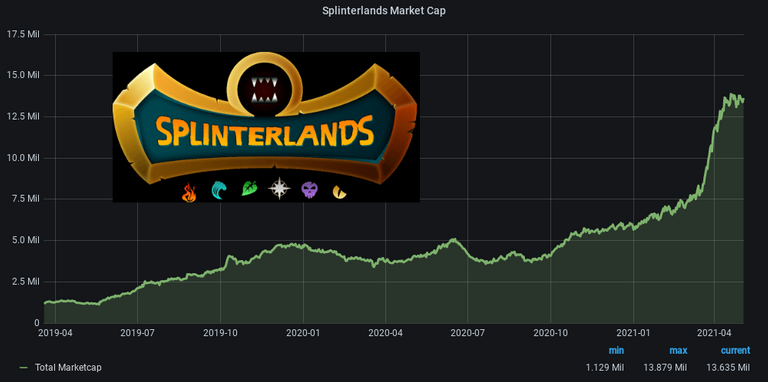 Hi fellow hloders,
With all the crypto price mooning you maybe wondering if it is a good time to sell what you have to reap in the rewards. Everyone has their own risk tolerance and I can not give you the specifics as to whether crypto is near a top or bottom. What I do have is an example of why being a hloder in the long run will benefit you greatly.
Today I like to talk about an investment I started over a year ago and how it has turned out almost 10x. Although nothing as amazing as the likes of Doge coin rising from a fraction of a cent to half a dollar within a year kind of return. The example to follow is still worth talking about as it shows why hloding is so important.
Hloder in Splinterlands
I started out playing the strategy card game Splinterlands over a year ago and since have my card collection rose from a meager $600 to over $4500 to date.</b? Of course I added a few cards in between the price rise but majority of the collection was purchased when my collection was at $600.
Digging deep into my posts here is one that I wrote 10 months ago regarding my achievement of getting my collection to $600:
To give a quick summary of the post I basically bought over $100 of cards for the month about a year ago. That allowed my overall collection to reach $600 at the time. Since then it has appreciated slightly more than 8x. Today as I read the post again I could sense a small buyer remorse when I talked about spending over $100 in cards in just one month. At the time for me that was considered a lot in terms of cryptocurrency.
Believe in What you Invest In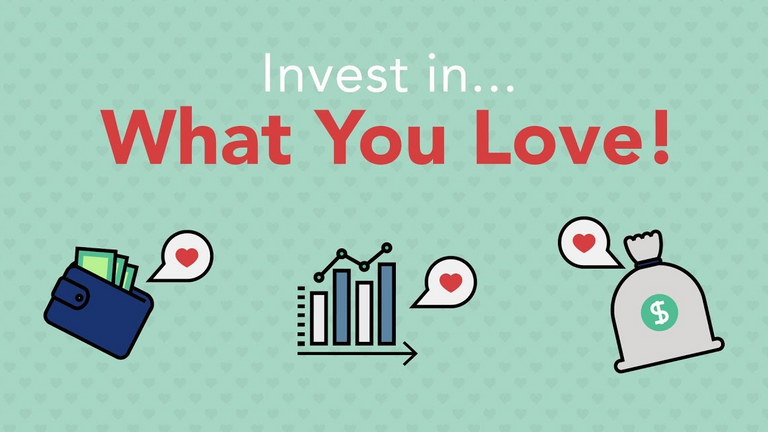 (Courtesy of https://www.ruleoneinvesting.com)
The main reason I held on to my cards and still do is that I enjoy playing the game and I believed in the project. In the days of steemit and its turmoil that lead to hive the only thing that made me stick with hive was Splinterlands. It was my go to game and outlet even in times when cryptocurrency prices were at a low in 2017/18. I stood by the game because I believed in its developers and their vision for the game. If it were not for the game I would likely not be on hive or even steemit for that matter.
When you invest in something you can only hold on to it if you believe in it. No matter how much the price appreciates your love for the asset is strong enough to allow you to weather the ups and downs. Although everything we invest in will have a price for sale and it will be different price for each person. For me it will be a lot more than even where prices are currently at.
Price Appreciation Takes Time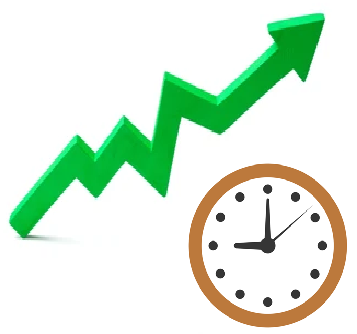 Right now what we are seeing in cryptocurrency with prices is making those who missed out fearful and wanting to invest in it just so that they can ride the price rise. What in reality should have been done was buy when no one talked about it and prices were low.
This is basically how I accumulated $600 dollars of Splinterlands cards about a year ago. Back then cards although were higher in price they were no where near where it is now. The demand was soft and the popularity was found only among the few that already were hooked to the game. Splinterlands was here before the buzz word like NFTs become popular. Yet here we are now with Splinterlands breaking ground and getting attention all over the internet.
We don't know when a project will price appreciate and since current crypto market boom is lifting many tokens and altcoins higher it is very tempting to try to find the next quick buck. Yet I post here to say that is not always the case as to how investments work even in the booming days like today.
I believe in Splinterlands but I never knew when prices would appreciate. I held on to my investment because I saw its potential and believed it was under value. At the I am able to reap the benefits only because I hlod for a time period and as I continue to hlod for the months and years ahead I potentially could see my Splinterlands collection 10x from here.
Thanks for reading and to all please continue to hlod just remember it takes time for the things you believe in to work itself out.

LeoFinance = Financial Blog
LeoDex = Hive trading exchange for Secondary Tokens, Low 0.25% fees for deposits and withdraws.
HiveStats = Hive stats per user
LeoPedia = Informative content related to anything about Crypto and how to make financial gains in crypto!
CubDefi = LEO Finance's Defi with CUB Token
---
---