FED Raised Rates To 2.25% - 2.5%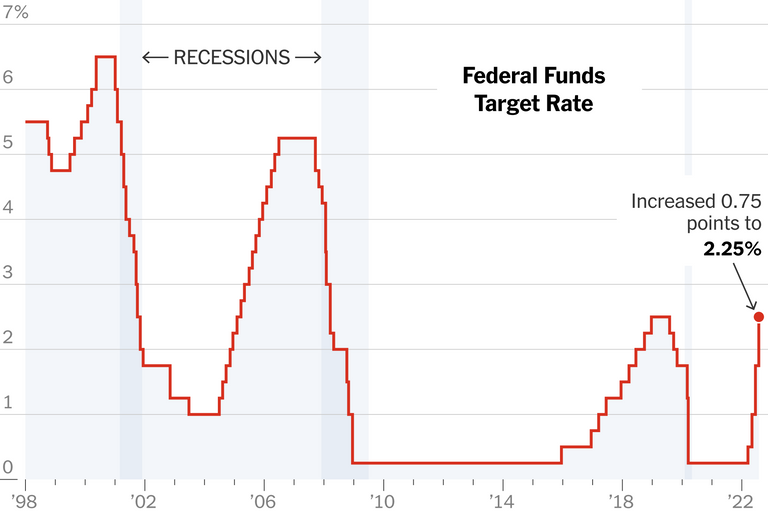 Image from New York Times illurstrates current interest rate hike by the FED compare to past rate hikes. Not how quickly rates were raised since the start of 2022 compared to previous rate hikes. Today's 0.75% increase is one of the largest in history.
For those not aware with higher interest rates it means borrowing cost are more expensive. Yet the stock market closed a lot higher after the news.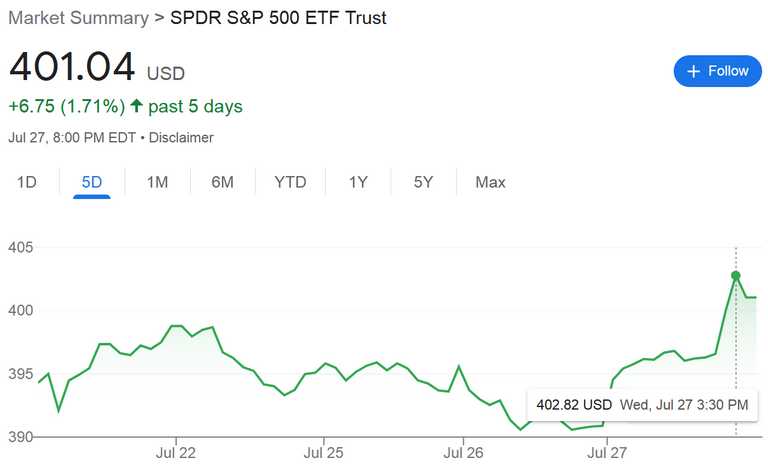 There is much more concern down the road to see how long these higher rates can last before it effects the economy. In all previous rate hikes it had resulted in a recession in the real economy. This is a major head wind down the road and not optimistic with the current buying spree in the stock indexes.
Conclusions
FED chairman Powell acknowledge the current economic conditions warrants higher rates but do not believe they were late in reacting to raising rates.
"Did it matter in the end? I really don't think it did," the Fed chair said. "I'm not sure it would have mattered if we'd been raising rates earlier. Lots of central banks were raising rates three months earlier and it didn't matter."
We on the other think otherwise as the CPI which is the real inflation rate people are facing had been on the rise of over 2.25% for over a year.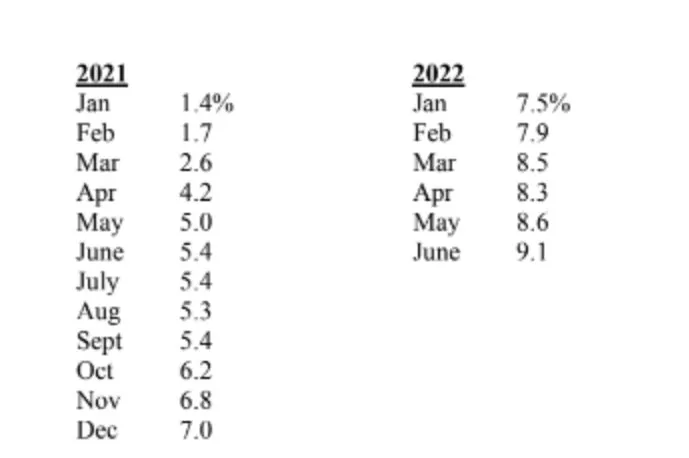 None of what I write is financial advice. It is for entertainment purposes only. Thanks for reading!

LeoFinance = Financial Blog
LeoDex = Hive trading exchange for Secondary Tokens, Low 0.25% fees for deposits and withdraws.
HiveStats = Hive stats per user
LeoPedia = Informative content related to anything about Crypto and how to make financial gains in crypto!
CubDefi = LEO Finance's Defi with CUB Token
---
---