LeoFinance - Mobile Phone App with 20% APR (Using Terra's Anchor)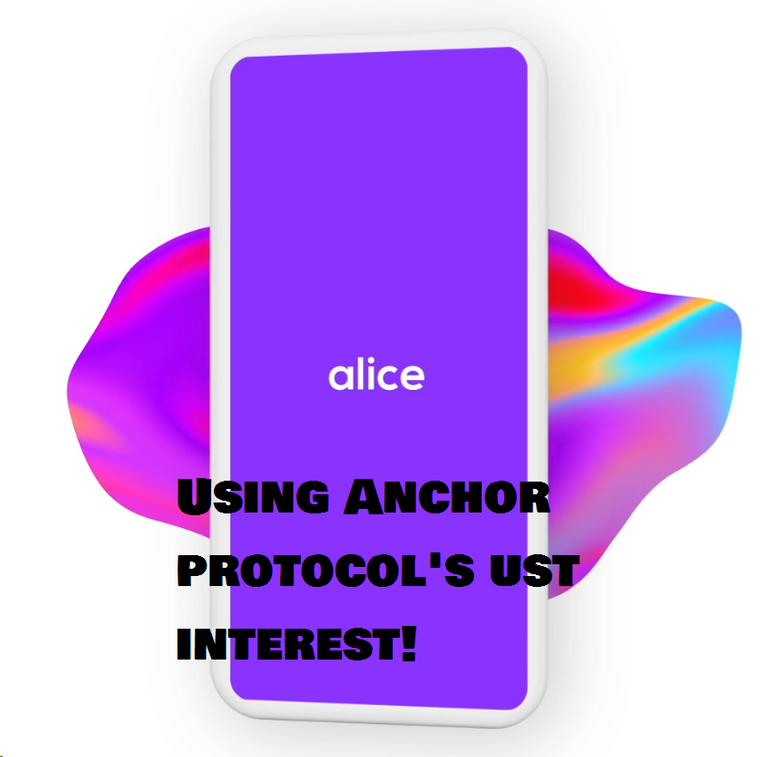 I have been infatuated with Terra simply on its construction and distribution of stable token UST. On top of that a very low risk yield of 19.5% APR can be earned for just staking UST on Anchor Protocol. The UST can be removed at any time and the APR rate has remain within this range for almost a year now. Furthermore additional protocols and Terra blockchain updates in the middle of 2021 has reinforced the stability of pegging UST to the US dollar. With all that said there are now digital banks trying to implement Anchor's UST yield bearing interest on to its customers. Today we look at such one mobile app in alice.
What is alice?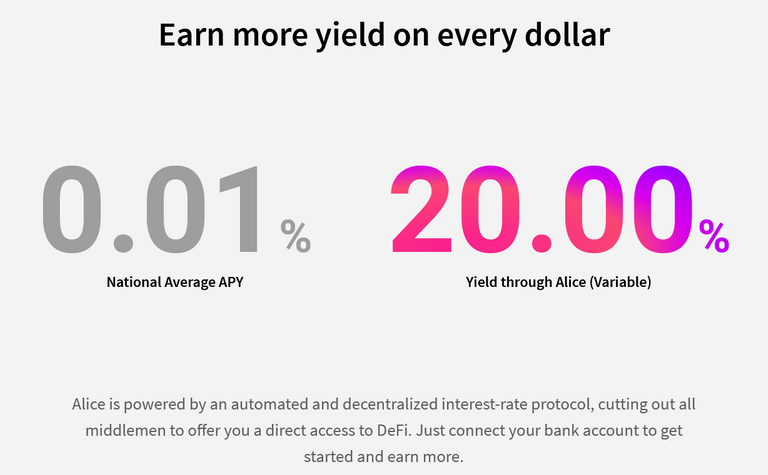 On the front page of alice there is multiple snippets of information regarding what alice is and what services it provides. What is not immediately advertised is that the 20% APR (Variable) is derived from none other than Terra's Anchor protocol. Yet it advertises itself as an "automated and decentralized interest-rate protocol".
In addition to earning really high yields the mobile app allows users to send and receive funds via instant messages or QR code. On top the project is trying to roll out a debit card for users to easily withdraw and use their funds.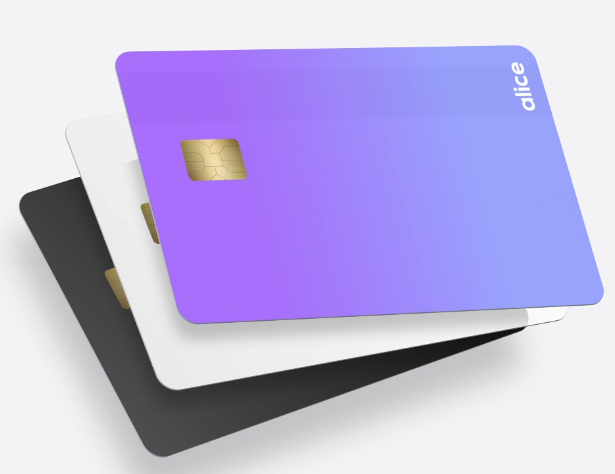 The project is backed by some of the most well known entities associated with Terra Blockchain.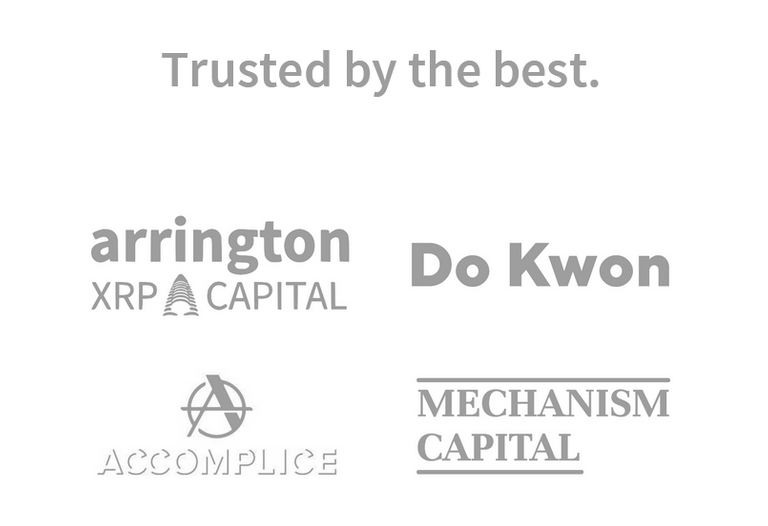 Conclusions
The mobile app has yet to be release but you can sign up for early access via email and the developers will email updates on when the project goes live. Why I want to mention this now is the fact that there are actual people trying to apply real user cases of Terra's UST. As some may already know UST has been in use and still is in South Korea with mobile application payment service Chai. Imagine a roll out of mobile application payment service similar to Chai around the United States and it is called alice.
The ease of adoption to cryptocurrency will be here sooner than later when alice arrives. Will keep readers up to date when early access is available.
None of what I write is financial advice. It is for entertainment purposes only. Thanks for reading!

LeoFinance = Financial Blog
LeoDex = Hive trading exchange for Secondary Tokens, Low 0.25% fees for deposits and withdraws.
HiveStats = Hive stats per user
LeoPedia = Informative content related to anything about Crypto and how to make financial gains in crypto!
CubDefi = LEO Finance's Defi with CUB Token
---
---