My 2021 Progress in Hive and My Dreams for 2022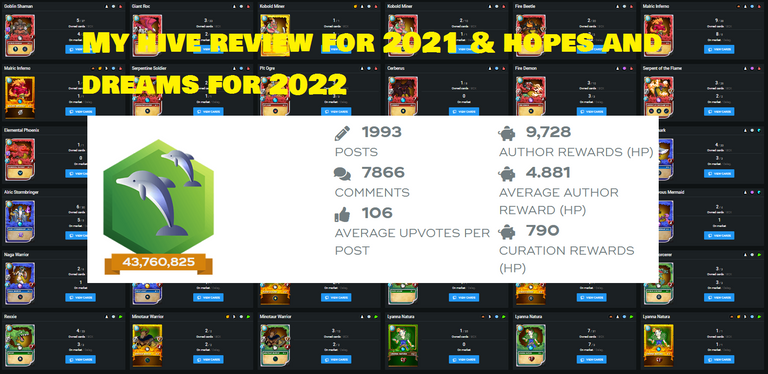 Its almost the end of 2021 and I wanted to post a review of my progress with Hive for the year and what I hope to achieve in 2022. To make the post very specific toward my Hive progress alone I am only posting Hive related assets. I admit right now I have some cryptocurrency outside of the Hive ecosystem, however they are very small compare to what I have at stake in Hive. My goal here is make a year end marker on my progress and post my Hive goals for 2022.
A quick reference here is a post of my 2020 review and expectation for 2021.
https://peakd.com/hive-167922/@mawit07/my-financial-goals-for-2021
The post was written with intend to follow @theycallmedan initiative and a quick summary here:
Splinterlands my net worth just under $2,000 in card assets.
Rising Stars total card collection around 400 cards.
dCity spent around 2,000 Hive and earning about 2,200 SIM daily.
Hive account 1.5k HP staked and 100 HP delegated to @tipu
Predicted Hive to remain below $0.20 and Leo over $3.
Aspiring 2021 to be a year full of gaming to earn cryptocurrency.
Splinterlands

I have to start off with my primary Hive assets in Splinterlands. Although Splinterlands market cap is slightly off all time highs my own net worth on cards alone are over $70,000! That is 35x my card assets since end of 2020.
I do not expect 2022 would be another 35x however any multiple factor bigger than 1x now would be very meaningful gains for me. In addition I will be investing more into the game as there are new Chaos Legions series in print. Overall I am eyeing to hit $100k in card assets for 2022.

The governance token Splintershard I have also accumulated to have a factor in my Hive assets. With a value close to $7k at $0.25 per SPS there is a lot of grow potential with the token. My goal is to get to 50,000 SPS by 2022.
Other Hive Game Assets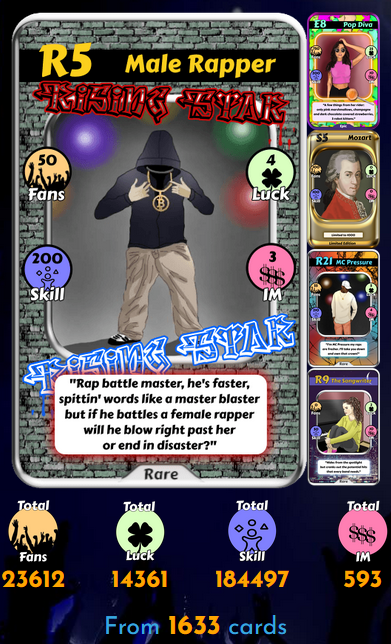 In Risingstars I have already made back my principal and to date I have over 1600 cards. I have also 1 million Starbits that will allow me to continue gaining 10k Starbits daily which at this point in time is worth around 1.5 Hive daily. I do not have a goal set for Risingstars for 2022. Instead I am hoping I can gain Hive from the game to stake HP.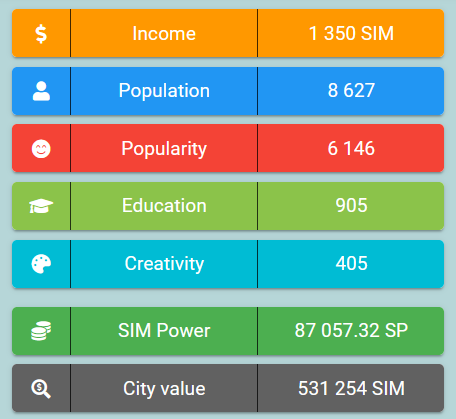 dCity for me has been a disappointment in terms of rate of returns for 2021. I do not blame it on the game or the developer as much as my focus in it. I have been out of touch with it for most of the year but have added some cards sparingly throughout 2021 to now have amass a little over 500,000 sim.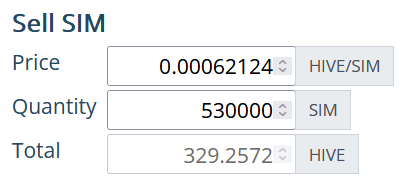 At present exchange rates my city is worth about 330 Hives. It definitely is not anywhere close to the original investment I put in, however I understand and have accepted this goes with the territory of crypto investing. Also this may all change in the future if the game has more updates to attract investors. In any event my goal for 2022 for dCity is to hit breakeven. Extreme goal considering where I have my city value currently but I am hopeful.
A final note I no longer play Holy Bread and have basically not touched it for most of 2021. I have put in more time playing Splinterlands and daily quests that I just did not have time to play other games. In addition I started a small stake in MuTerra RPG game on Hive supposedly would be introduced very soon.
Hive Secondary Tokens

I have around $4,000 in Hive secondary tokens currently in my Hive-Engine wallet. This includes the 1,000,000 Starbits, Muterra assets, and some Splinterland assets. However my largest holding in the wallet is currently +600 BRO tokens, worth around $2400, which is an investment token in Hive assets. It's latest post on its value can be found here:
https://ecency.com/hive-174122/@brofund/where-we-are-at-now-a-christmas-edition
In regards to LEO the price drop dramatically and is now closer to $0.25 each. Still I have accumulated and now have over 500 LEO tokens.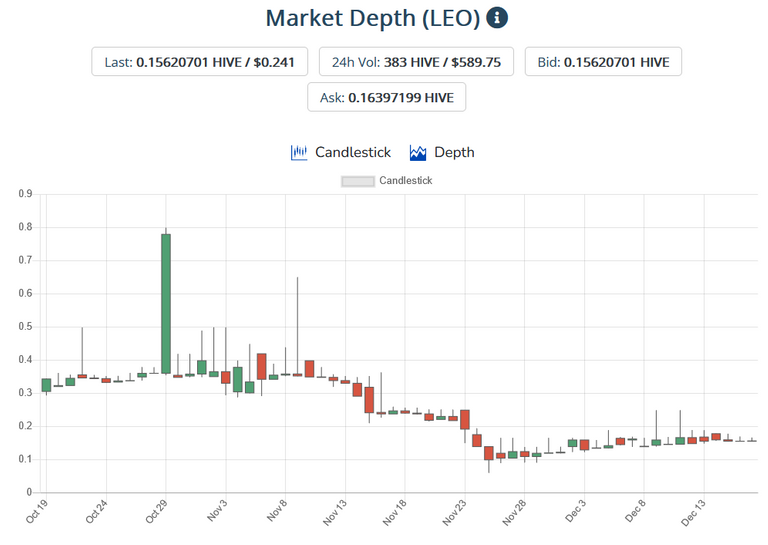 Goals in the secondary token market is to hold 1,000 BRO tokens and 1,000 LEO tokens. I will also have others I wish to start staking and earning more such as CTP, INDEX, and DHEDGE.
Hive Account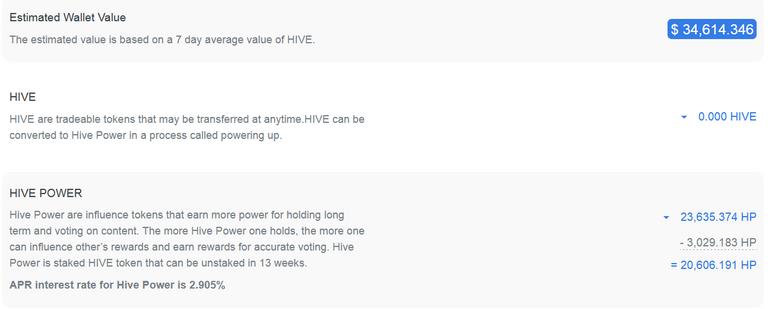 My prediction of Hive price for 2021 was wrong and I am glad. With Hive current sitting above $1.50 each I have an account worth close to $33,000. With over 23,500 HP I have more than 10x my original 1,500 HP staked since end of 2020. Majority of the gains in HP came before HP was worth more than a $1 each. Since then post earnings and trading Hive secondary tokens for Hive have drop, making it difficult to stake more HP. My goal for 2022 is to get to 30,000 HP. I think this is respectable since currently I rank in top 1,000 Hive accounts with the most HP staked!
Conclusions
2021 has been an amazing year for me and it was well worth everyday being on the platform. I tried so hard to post daily and provide entertaining contain for my readers. On top of all that I played a lot Splinterlands and Risingstars. The results for all the effort paid off as I far exceeded what I wanted to gain in 2021.
I am very optimistic for 2022 and really wish Splinterlands card marketcap 10x from here and Hive to hit at least $3. In any case I will do my very best to continue posting daily and staying active in play 2 earn games. With Muterra coming online soon I will have more Hive games to play. Then there are those fancy side projects such as Hive Punk and hf NFT.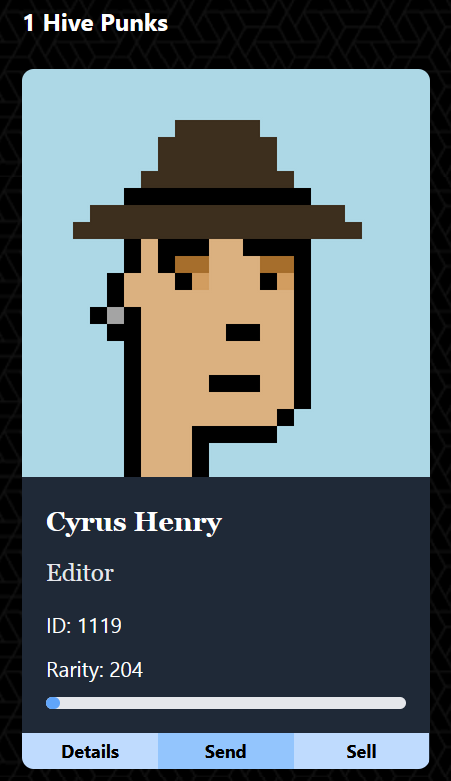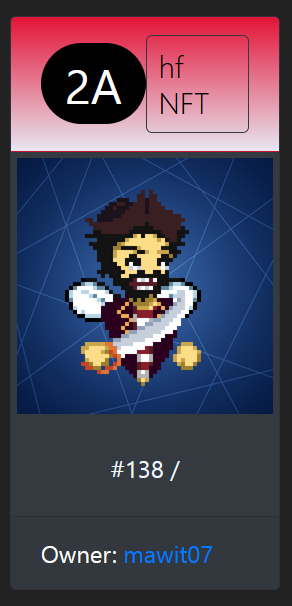 I bought 1 Hive Punk and 1 HF NFT and look forward to what 2022 will bring for these side projects.
There is so much we can do on Hive blockchain now that I simply spend most of my crypto time on Hive. I hope to continue this through 2022.
None of what I write is financial advice. It is for entertainment purposes only. Thanks for reading!

LeoFinance = Financial Blog
LeoDex = Hive trading exchange for Secondary Tokens, Low 0.25% fees for deposits and withdraws.
HiveStats = Hive stats per user
LeoPedia = Informative content related to anything about Crypto and how to make financial gains in crypto!
CubDefi = LEO Finance's Defi with CUB Token
---
---