Rising Star - Hurry to Buy Discounted Pizzas!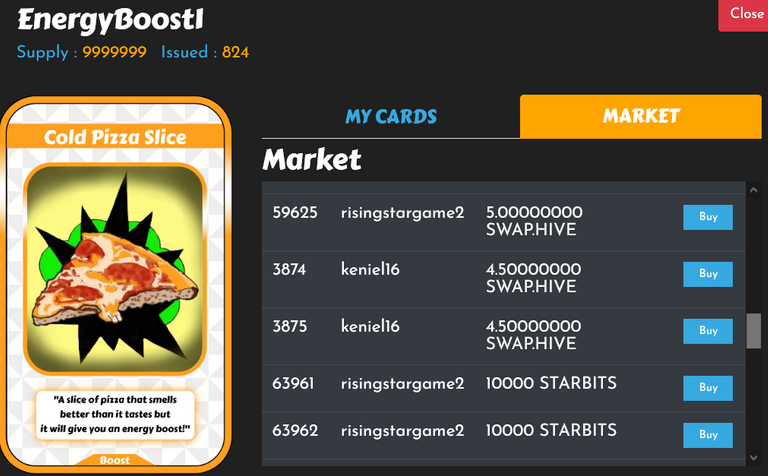 For those that maybe unaware all the energy boost cards in Rising Star can be purchased on the open market. The Cold Pizza Slice which replenishes energy to 100% works every 24 hours. The Pizza Box automatically stores one pizza that is discovered during a mission that can be used whenever. Once used the empty box can be available again to store another pizza. The Risky Wisky works the similar to the Pizza Box, but will store drunks that are discovered in a mission. Finally the Coffee Cup will store coffee that are discovered in a mission.
Which Energy Boost Card is the Best?

I have used all four boost cards for over a week and vouch that the Cold Pizza Slice is the best of all four. The main reason for choosing it is that the boost automatic resets every 24 hours after use, while the others require some luck in finding specific boosts in missions to store.
I have played enough missions to say that finding boosts are not difficult but indeed does require some luck. If a player's intention is to find boosts I recommend playing low energy missions such as Illegal Busking or Radio Interview. This will allow the player to play more missions in a day and potentially increase their chances of finding a boost. Playing through missions I found that coffee boosts and drunk boosts are easier to find than pizzas. It is just from my experience.
How to Get a Discounted Pizza
Current markets is listing Cold Pizza Slice by default 5 swap.hive or 10,000 Starbits. There are a couple resells at 4.5 swap.hive. What you want to get is the 10,000 Starbits Pizza.
The specific process to getting a discount is pretty straight forward. Presently in Hive-engine the price for Starbits is offered at a significant discount.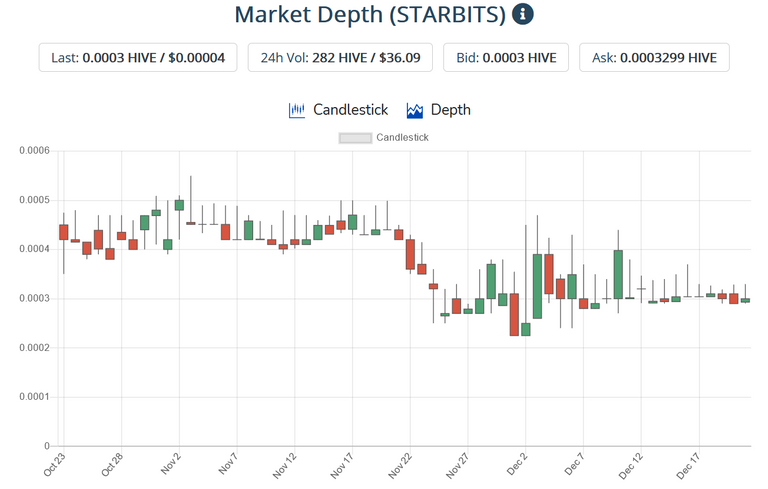 1 Starbit is selling at a rate of 0.0032 Hive. Then if you have 3.2 Hive you can purchase 10,000 Starbits.

You can then go directly into Rising Stars to purchase a Pizza Slice for 10,000 Starbits. That is close to 40% discount from the original 5 swap.hive. Now this offer may increase or decrease based on Starbits to Hive exchange rate so better get at least one pizza slice this way if you have not. The energy boost really helps in accelerating game play.
If you do not have the 3.2 Hive to exchange for Starbits then continue playing the game free to collect the Starbits until you reach 10,000. It is well worth the investment at this price.
Thanks for reading!!!
If you have not started playing Rising Stars please try it out. Link in pictures below and the game is FREE once you create an Hive account.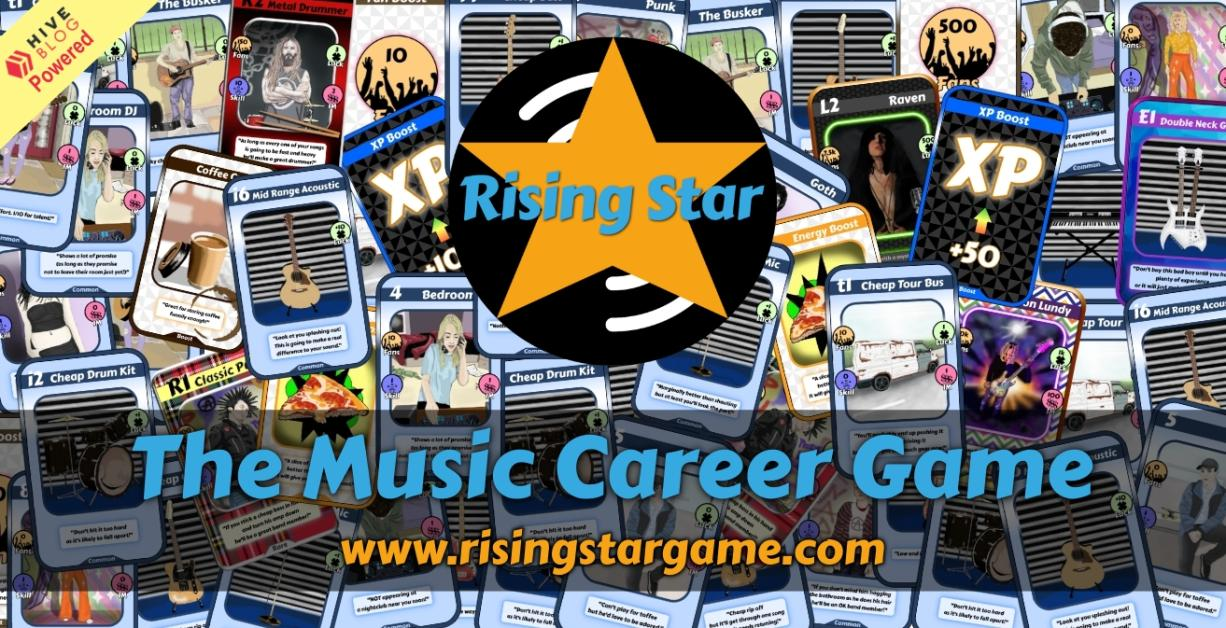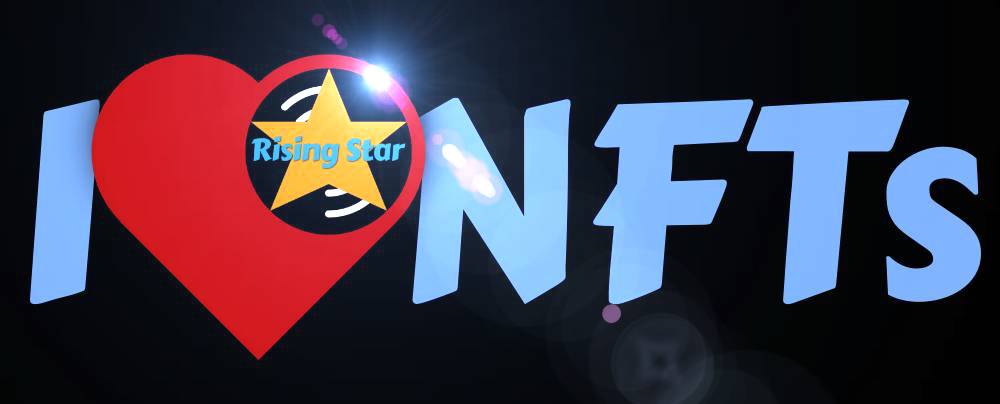 ---
---