Road to Rising Star Millionaire (Part 3)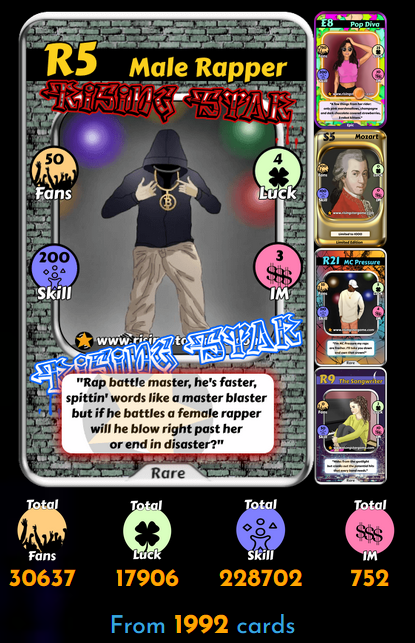 Its been almost a full week since my last update toward my road to 50,400 Fans. For reference here is my first part. Here is part 2.
Eleventh Set of Packs Opening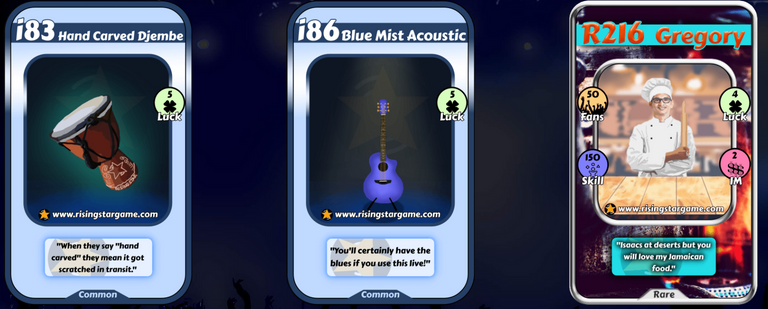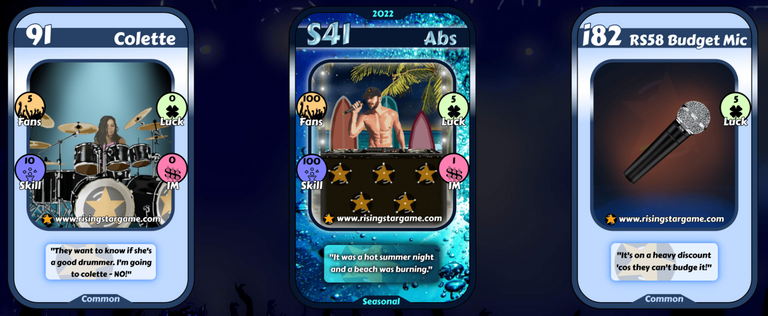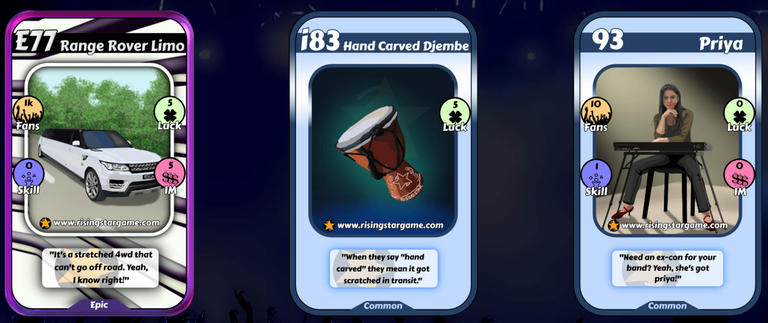 A total of 1630 Fans added in this set of pack openings, a personal best. This set came with two epics and a special card. One of the epics was a vehicle that ended up alone 1k in Fans.
Eleventh Set of Pack Openings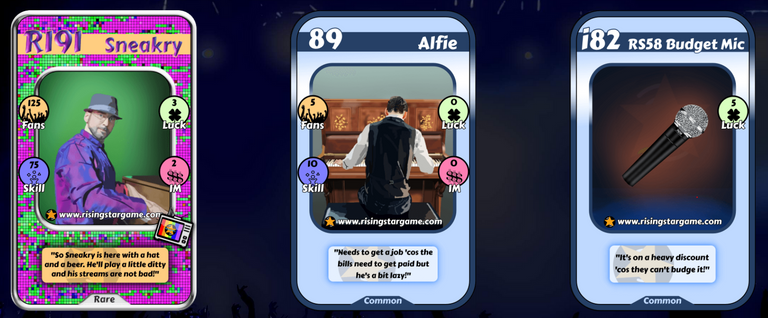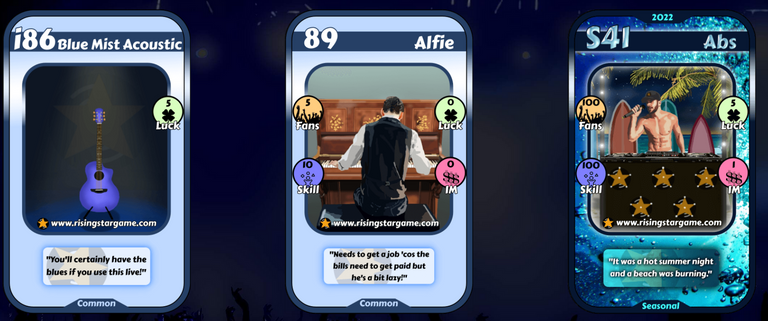 Around 1030 Fans in this set and no epics but one special card. I wish it could have been better but it is what it is.
Twelve Set Of Card Openings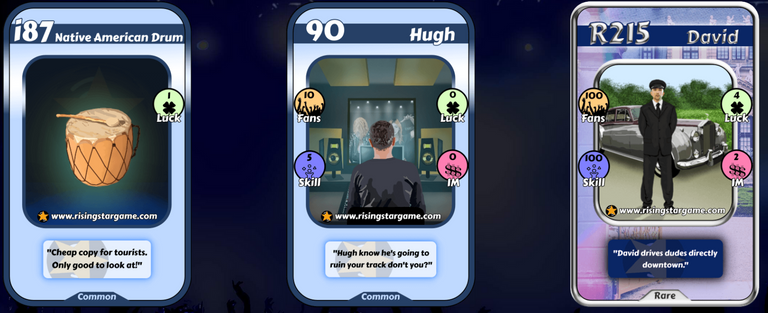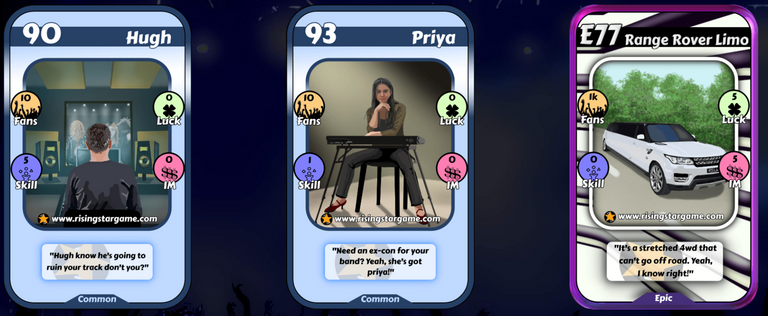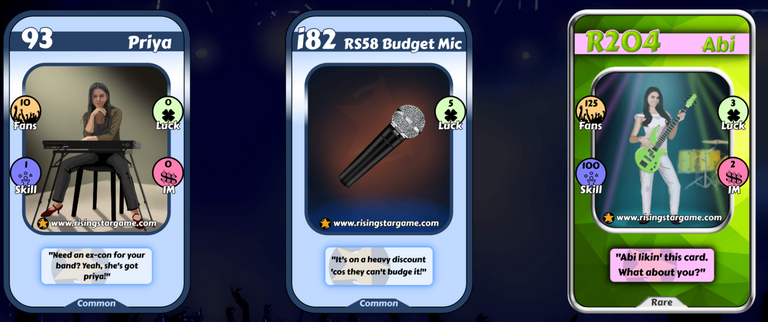 2175 Fans! Best pull of cards as it beat just what I had in the prior daily pulls. I think this is my lucky day! I was able to pull the same epic vehicle which helped my Fans.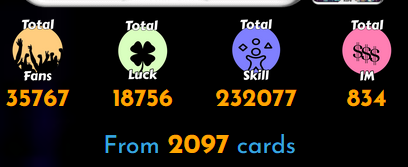 I end up with close to 36k of Fans and have spent all my Starbits for now. I am still selling cards from prior sets to accumulate enough Starbits to continue buying. It seems I may likely have to invest more in order to reach the staggering 50,400 Fans. After opening 12 x 12 = 144 packs I am only half way through my goal. I was not lucky to pull a legendary but will continue playing and accumulating Starbits.
At the time of writing this post I was able to sell additional cards to buy another set of packs to pull therefore I will now open my thirteen set of packs.
Thirteen Pack Opening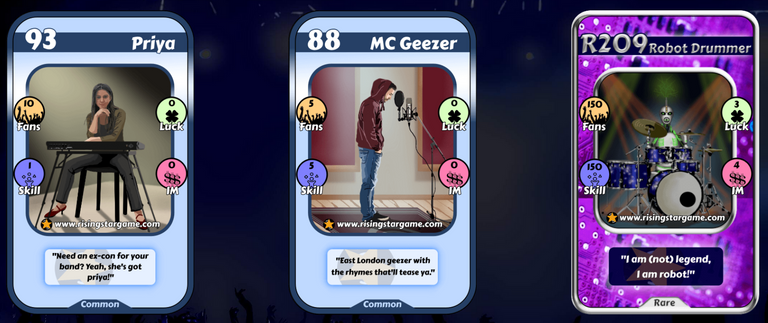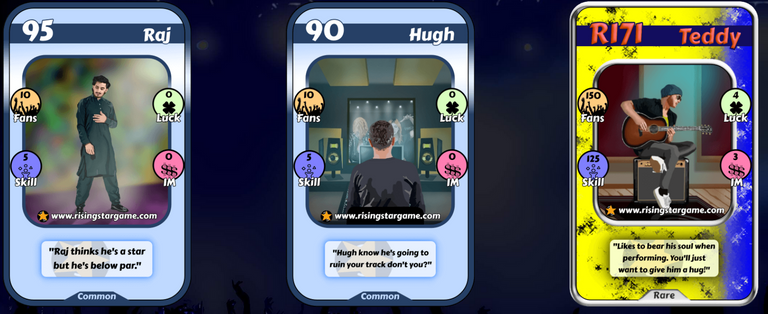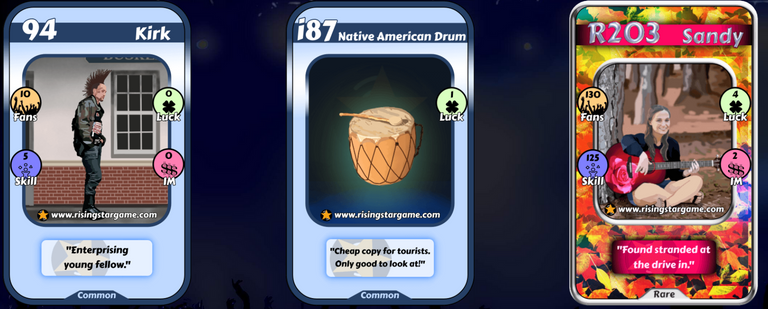 1100+ Fans and nothing special in this set. Not even a special or epic out of the 12 packs.
Conclusions
Now at 37,077 Fans I am close to 18k Fans from my goal. No luck on my end to pulling a legendary and will have to play further with packs in order to add Fans.
Will report back on my next sets of pack opens. Until then thanks for following.
None of what I write is financial advice. It is for entertainment purposes only. Thanks for reading!

LeoFinance = Financial Blog
LeoDex = Hive trading exchange for Secondary Tokens, Low 0.25% fees for deposits and withdraws.
HiveStats = Hive stats per user
LeoPedia = Informative content related to anything about Crypto and how to make financial gains in crypto!
CubDefi = LEO Finance's Defi with CUB Token
---
---