Road to Rising Star Millionaire (Part 2)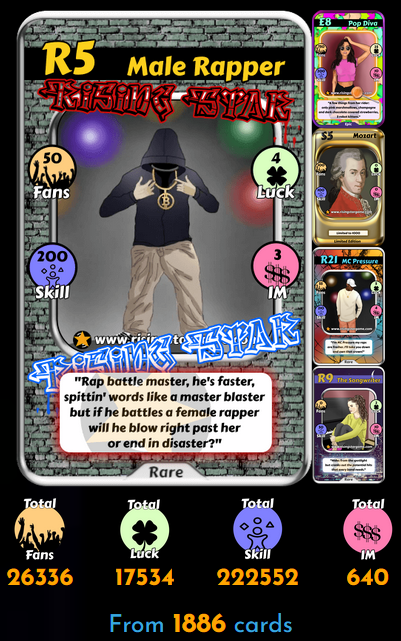 In this post I will continue focusing on my current increase in Rising Star booster pack purchases and see how many fans I can add to reach my goal of 50,400. For reference here is my first part.
Seventh Set of Packs Opening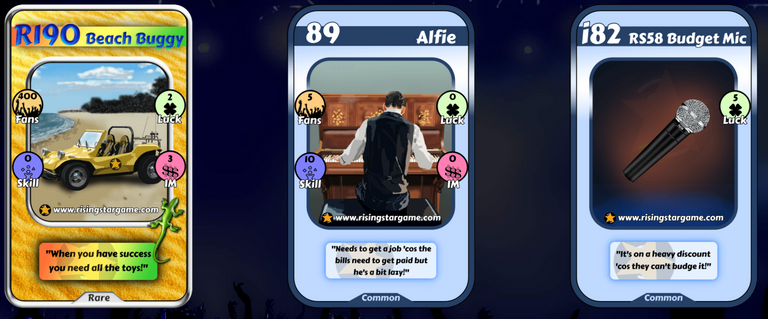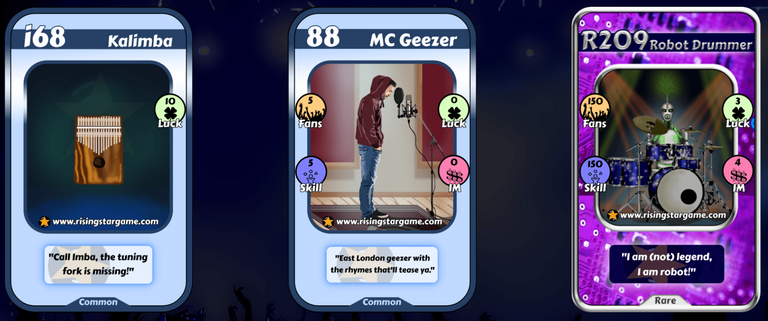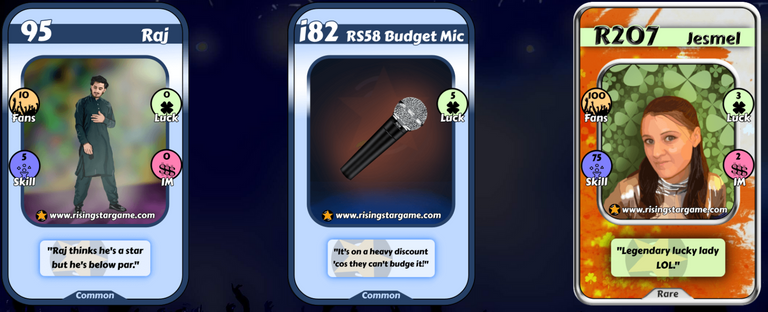 For this set I earned 1120 fans which is respectable considering past sets I pulled in less than 1k. On that note I did not pull any seasonal or epics in this set.
Eight Set of Pack Openings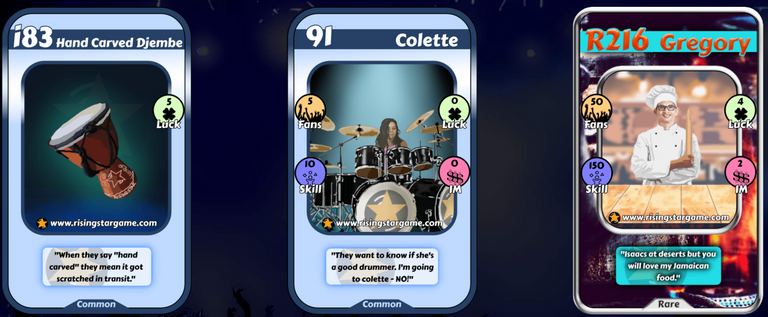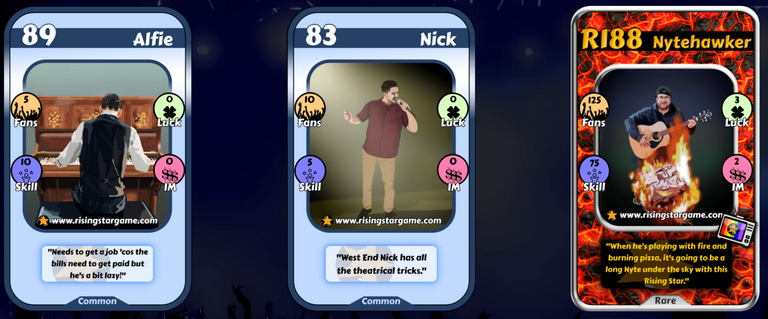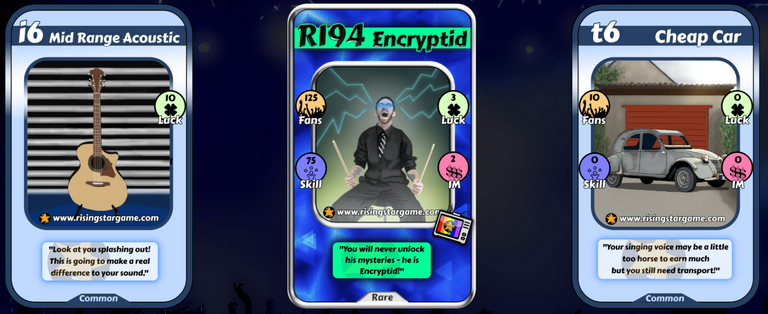 On this set I pull one epic but it was an instrument card. I ended with 1160 fans.
Ninth Set Of Card Openings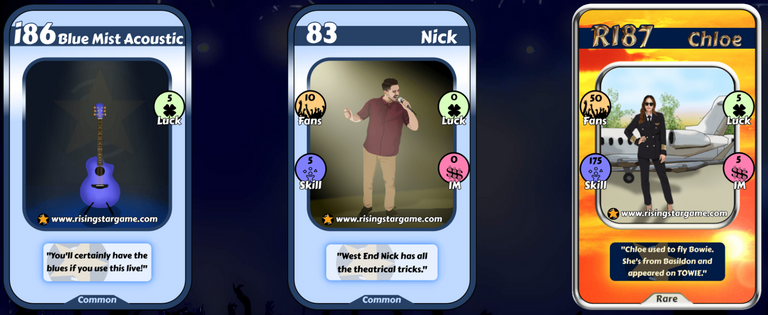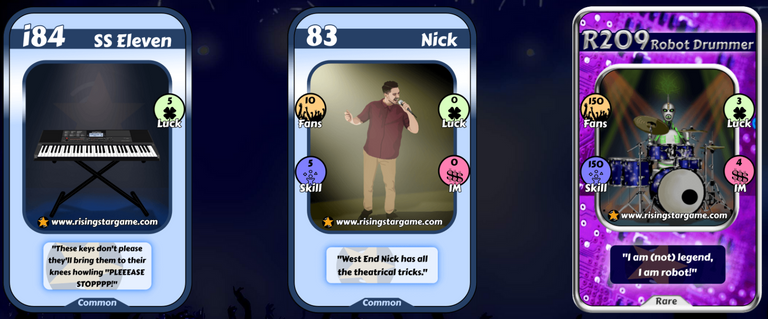 In this set I pulled in 1240 fans so best set of stats for the day. On the other hand the best card came out to be a seasonal card and no epics.
Tenth Set of Card Openings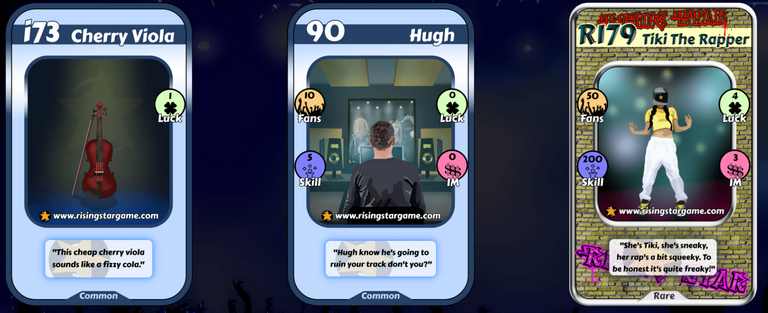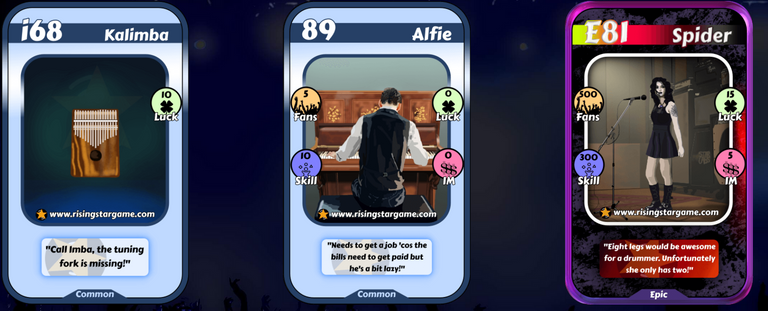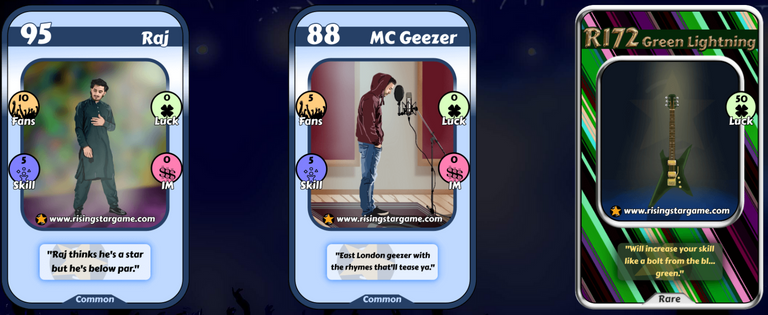 This is the best set to date as I pulled an Epic with 500 fans. In total I got 1615 fans in the group and think I will end my card openings for today on a high note.

With a full 120 packs opened I spend 1 million Starbits to now be just under 30k in fans. I am 3/5th of the way to my goal but have pretty much depleted most of my Starbits rewards.
Conclusions

With the added cards prior to today's pack opening I leaped to rank 234 overall. I believe after today pack's opening I will climb a few more ranks higher.

I have added a decent amount of cards but intend to cycle through most of the cards I recently acquired that do not have any fans in order to get more Starbits to buy packs in bulk.
I have added instrument cards on to market near bottom prices compared to offers of similar cards. Hopefully I can recoup some Starbits in order to continue buying packs.
As of now I may need to expect trade for more Hive in order to accumulate enough fan cards. I will be doing a part 3 that in turn will likely see me convert Hives for Starbits in order to continue buying and opening packs in bulk.
None of what I write is financial advice. It is for entertainment purposes only. Thanks for reading!

LeoFinance = Financial Blog
LeoDex = Hive trading exchange for Secondary Tokens, Low 0.25% fees for deposits and withdraws.
HiveStats = Hive stats per user
LeoPedia = Informative content related to anything about Crypto and how to make financial gains in crypto!
CubDefi = LEO Finance's Defi with CUB Token
---
---