Road to Rising Star Millionaire (Part 4)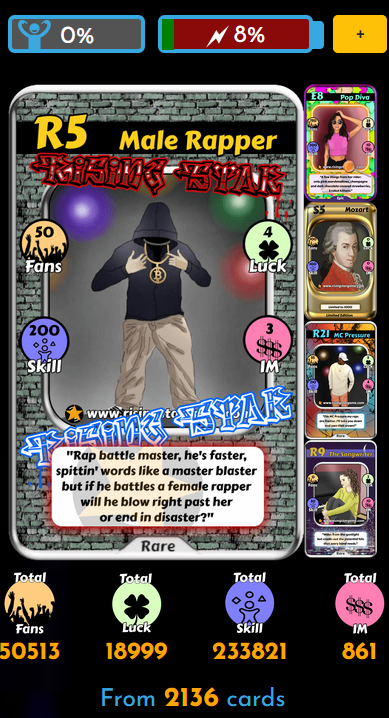 Alternate method I can get to partake the millionaire mission is to play short missions to collect enough drunks to get Fans to play the mission. So as of now for the day I need about 500 Fans to reach my goal of 50,400 therefore I went buying another 12 pack for 100k Starbits. Yes I spent Hive to purchase the Starbits but will it be worth it?
Fourteenth Pack Openings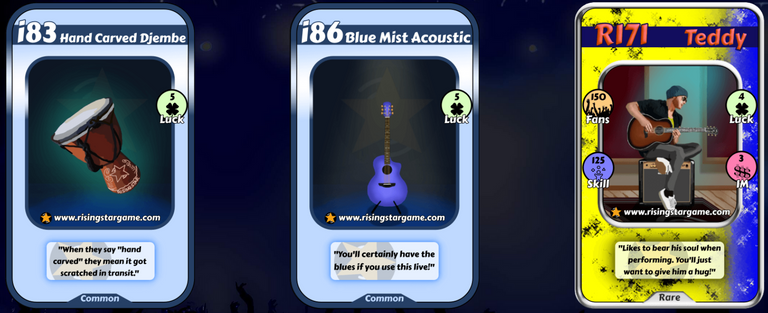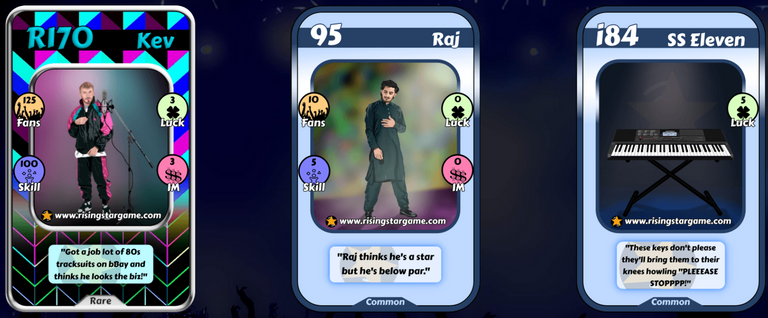 A disappointing 900 Fans added to my collection on this latest set of packs. On the other hand it was enough for me to start back the Starbits Millionaire mission even if it is only temporary.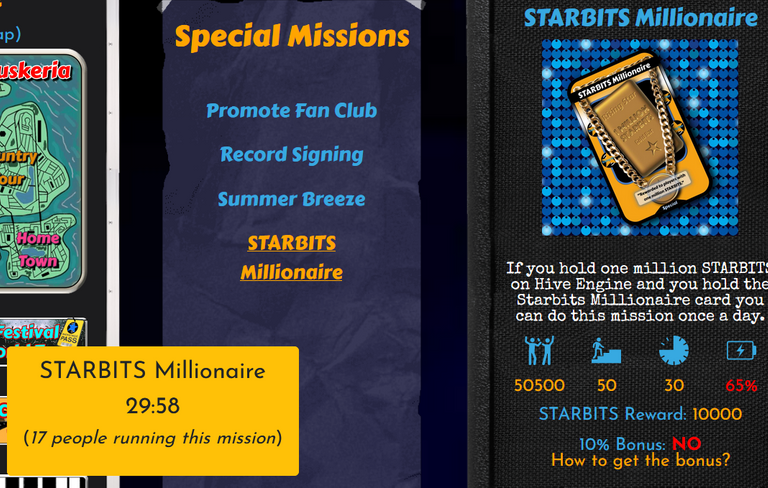 I also am higher in ranking overall, being close to top 200.
Conclusions
I am not sure if I have truly succeed in completing collecting my fans however I have now heavily invested in the game. With the purchase of another million Starbits and added a set of packs this all hopefully will get me ever closer to permanent Fans as I continue staking cards with Starbits I accumulate.
So in a way I am revising my strategy where I am adding cards through accumulating enough temporary Fans. The higher my permanent amount of Fans gets the easier the task to accumulating Fans for the Millionaire mission.
None of what I write is financial advice. It is for entertainment purposes only. Thanks for reading!

LeoFinance = Financial Blog
LeoDex = Hive trading exchange for Secondary Tokens, Low 0.25% fees for deposits and withdraws.
HiveStats = Hive stats per user
LeoPedia = Informative content related to anything about Crypto and how to make financial gains in crypto!
CubDefi = LEO Finance's Defi with CUB Token
---
---