Splinterlands - How to Post Cards With Stats?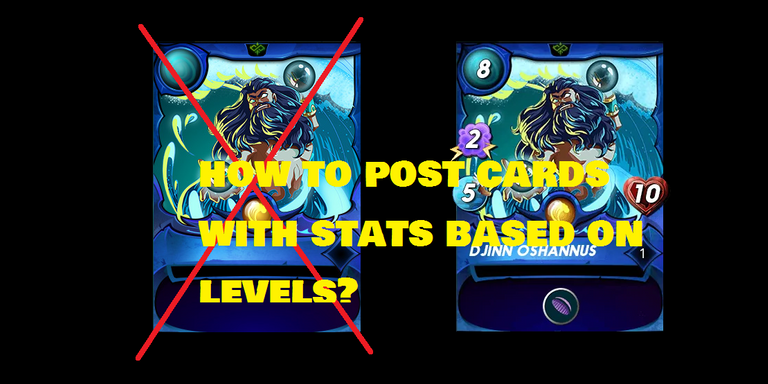 Every week official Splinterlands hive account posts a upvote giveaway to participants when they post about a battle match in the game. A lot of times the posts will include game cards that were used in battle. If you have ever written a post and went to copy & paste the image of the using Splinterlands you typically get something like this: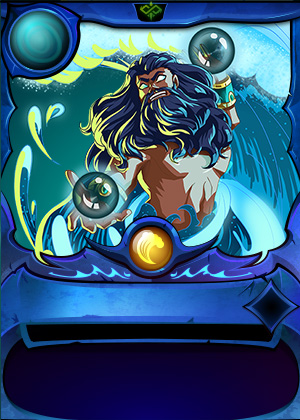 You saying to yourself, what the hell? Try again with a different card and same results. What gives? How come I can't get the proper stats per the level card I have that I can use to write a post? Well Splinterlands has a post on how to help you post cards with stats.
https://ecency.com/splinterlands/@splinterlands/splinterlands-card-images-by-level
The bread and butter of the post to using cards with stats:
The URL format for the new images is as follows:
https://d36mxiodymuqjm.cloudfront.net/cards_by_level/[edition]/[card_name]_lv[level][_gold].png
The parameters are:
Edition - alpha, beta, promo, reward, or untamed
Card Name - The URL encoded full name of the card, Level - Numeric value from 1 - 10 for Common rarity cards, 1 - 8 for Rare, 1 - 6 for Epic, and 1 - 4 for Legendary
Gold - You can append _gold before the .png extension to show the gold foil version of the card
The post is over two years but still very applicable to this day. What is a little different is the introduction of the Chaos Legions Series and some newer Chaos Legions Reward cards.
Chaos Legions
In the database in order to reference a Chaos Legions card all you have to do is inside [edition] replace with "chaos" without qoutes. Here is an example:
https://d36mxiodymuqjm.cloudfront.net/cards_by_level/chaos/Zyvax%20Vuul_lv1.png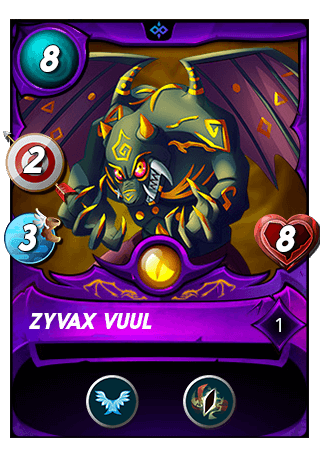 Another example but with gold foil:
https://d36mxiodymuqjm.cloudfront.net/cards_by_level/chaos/Zyvax%20Vuul_lv1_gold.png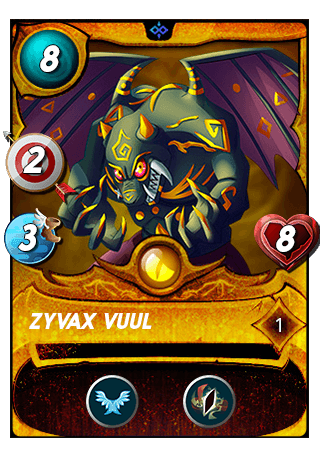 For most Hive users they probably already knows this information as it is posted weekly from Splinterlands. However the info is in the Splinterlands Social Media Challenge! weekly post instead of the weekly battle post as the latter is more often the post where cards images are likely used.
One other pretty cool info to mention is Splinterlands also has a database of all the current Splinterlands offical images, music, and video used through the years accessible for anyone. All the material is copyright of Splinterlands but I am posting link here for convenience only.
https://mega.nz/folder/1G5QGagB#2hqFx9K5tSDzwl6A62yloQ
Just to cover all basis Splinterland's copyrights to the material defined here again.
Conclusions
If you need even more material to help produce some really cool Splinterlands images @flauwy has a some amazing icons, borders and images to use. This post is also over two years old but still very applicable for today's use.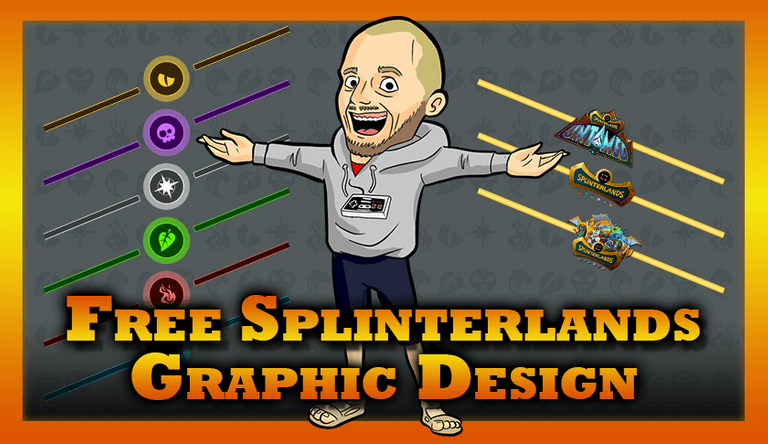 https://peakd.com/spt/@flauwy/free-splinterlands-graphics-i-will-design-for-you
Until next time thanks for reading!!!
If you are interested to learn more about Splinterlands please go through some of my other posts. Order is from newest to oldest posts:
Splinterlands - Securing Your Cards From Hackers
All You Want To Know About Reward Chests
Helpful Links for New and Veteran Players
I have plenty of other cards for rent! Just go on peakmonsters and check out the market place and if you are curious what I offer here is a link:
If You have yet to take part in playing this great game called Splinterlands please click on my referral link. It is free but in order to earn real assets such as cards and token you would have to invest in a starter deck or purchase game cards. Join the discord to learn more. Good luck!

THANKS FOR READING! CONTINUE TO PLAY SPLINTERLANDS!

---
---